Students Laptops Under $500
If you're a student, or a parent of a student, you know that having a laptop isn't optional. Given all of the expenses involved with attending college, however, most folks can't afford to take a sky's-the-limit approach when buying a laptop for school. This prompts a lot of people to ask, "Do I really need to spend thousands to get a good laptop?" Thankfully, the answer is "no." There are lots of great laptops on the market, and a surprising number of them offer the features that college students need, often for less than $500.
Why are some laptops more expensive than others?
While it's possible to get a decent student PC on a budget, doing so will mean making some compromises. As the old saying goes, "Cheap, Fast, or Good: Pick two," when it comes to saving money on a laptop, it's all about figuring out what you need. If you prioritize portability and low weight, you may need to accept slower performance. Want all-day battery life? Your screen size and resolution could take a hit.
Here's a quick refresher on laptop features important for finding the best student laptop, and how a lower budget can affect them.
Built for looks, or built for life?
By its very nature, a laptop tends to take a ton of abuse, and students are usually harder on their laptops than other users. Every aspect of a laptop – from the main hinge, to the keyboard, and parts like touchpads and ports – is exposed to plenty of wear and tear. Unfortunately, material choices and build quality are amongst the first areas manufacturers sacrifice when trying to bring down the cost of a laptop. If you're the type of person that's harder on your gear, durability and quality should be prime points of consideration when choosing a laptop.
Power doesn't come cheap
Another favorite spot for saving money is the "brains" of a laptop, or the CPU. The CPU is the biggest factor when it comes to performance. Demanding work (or play) requires a high-end CPU like an Intel® Core™ i7. Budget laptops typically come with Core™ i5, or in some cases Core™ i3 or Celeron™ CPUs. These are fine for everyday computing needs like email and web surfing, but will quickly bog down under the strain of gaming or high-res video editing. It's also very unlikely you'll find discrete graphics at lower price points, which limits how smooth graphics will render and how high a screen's resolution can get.
Weight, what?
The latest generation of Ultrabooks combines top-notch power, speed, and battery life, all with very low weight – something frequent travelers (or students) prefer. Accomplishing this means using components like SSD drives instead of spinning-disk hard drives, custom-built ultrathin batteries, and lightweight, yet strong materials like aluminum and titanium. These cost far more than heavier choices, so a budget laptop usually means a heavier laptop. Some machines, like Chromebooks, achieve a lighter weight while still being affordable, but they sacrifice Windows compatibility and on-board storage to achieve it.
Room with a view
The best, most expensive condos always have a great view, and the same goes for laptops. Gorgeous hi-res screens are now the norm on high-end machines, and most are multi-touch enabled. The more affordable budget laptops rarely offer touch capability, and are typically lower resolution too, often maxing out at 1366 x 768. This is good for working with Microsoft Office or watching the latest cat videos on YouTube, but you can forget about watching Netflix in UltraHD.
Port perfect
High-end computers -- especially gaming laptops – are often bristling with ports. Intel Thunderbolt™ 3, USB 3.0, HDMI, Ethernet, DisplayPort, USB-C… the list goes on. The more ports your laptop has, the greater your connectivity choices. Being able to include (and run) all of those ports, as you'll already have guessed, is expensive. The more affordable a laptop, the fewer ports it will pack. This doesn't have to be a deal-breaker, however -- a handful of USB ports may be all you really need.
Speaking of connectivity, don't forget about WiFi and Bluetooth®. In an ideal world, your budget laptop would support the most recent version of both technologies, but if you have to pick one, WiFi is way more important.
How to buy cheaply
While some compromises need to be made when spending less on a laptop, you still have a lot of choices. Let's take a look at some of the most popular laptop categories: Traditional laptops, 2-in-1s, and Chromebooks, so you can decide where to spend your dollars and make sure you're getting the machine you need at a price you can afford.
The best Chromebooks under $500
Chromebooks have become a popular choice for students looking to save some money on their computers. A Chromebook laptop runs Google's free Chrome OS software, and most of the apps run inside the Chrome browser. The upside to this is that a Chromebook needs fewer on-board computing resources than a Windows laptop, which makes it cheaper, and often lighter. The compromise is that it's harder to find compatible accessories like DVD drives, it can't run Windows software, and it's highly dependent on an internet connection. There's often not much on-board storage, because your documents are intended to be stored in the cloud. See our guide to comparing a Chromebook to a standard laptop.
The Lenovo ThinkPad 13 Chromebook, which starts in the $300 range, is proof that these machines have come a long way since the introduction of Chromebook several years ago. It has a 13.3-inch, FHD (1920 x 1080) IPS anti-glare touchscreen, which means text, graphics, and video have tons of detail and are easy to see from almost any angle. It's also got more power than previous generations of Chromebook and can be configured with up to a 6th Generation Intel® Core™ i5 processor. You'll find its 10-hour battery life to be perfect for when power outlets are hard to come by (pretty much every classroom, everywhere). Because it runs Chrome OS, updates are automatic, and it has better virus and malware protection than any other operating system. As a bonus, the ThinkPad 13 Chromebook is also compatible with Android apps from the Google Play Store, which vastly increases what a Chromebook can do.
The best 2-in-1s under $500
Laptops and tablets aren't mutually exclusive -- each device has its strengths. There are times when all you really need is a screen for web surfing or watching videos, and times when you need a full-size keyboard for writing essays. That's why the 2-in-1 laptop has become such a popular choice, especially for students on a budget.
Combining the best qualities of a laptop and a tablet into a single device not only makes sense, it saves money. When the first 2-in-1s appeared, these devices commanded a premium price, but today, you can grab one for less than the price of your average gym membership.
The best ThinkPads under $500
Traditional Windows computers, like Lenovo's line of ThinkPad laptops, are still the most popular choice for students. The combination of fast processors, generous storage, and compatibility with both hardware and software makes the ThinkPad an ideal companion. You'll find plenty of these machines for under $500 – some of which have an impressive set of features. But beware: A cheaply made laptop won't stand up to your constantly on-the-go lifestyle, and you'll probably need to replace it sooner than later.
The good news is you can afford a laptop that gives you both performance and durability. Lenovo's legendary ThinkPad series starts right around the $500 threshold with the ThinkPad E580 (2018), a laptop that works as hard as it plays. Powered by a 7th Generation Intel® Core™ i3 CPU, ultrafast 802.11AC WiFi, and a 15.6-inch screen, you'll be able to run all of your favorite programs anywhere you go. Most importantly, you'll get the quality of a ThinkPad, which will take you from high school to undergrad, and beyond.
Picking the perfect computer for your student isn't easy, especially on a tight budget. But as we've shown with the examples above, you don't need to spend the world to afford some of the world's best student laptops. Just stick to what matters most to your student, and always prioritize quality over quantity. With a Lenovo laptop, great grades are one step closer.
Shop Related Products
Laptop Deals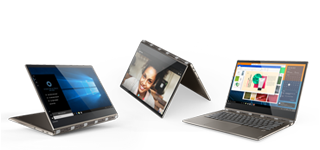 Gaming Laptops
Tablet Deals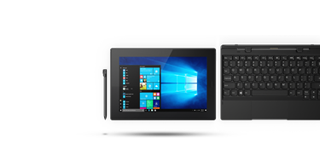 Accesories Deals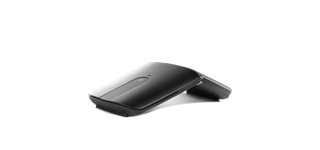 Storage Deals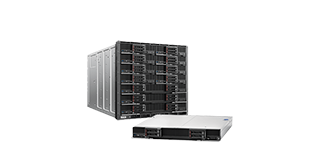 Ultrabook, Celeron, Celeron Inside, Core Inside, Intel, Intel Logo, Intel Atom, Intel Atom Inside, Intel Core, Intel Inside, Intel Inside Logo, Intel vPro, Itanium, Itanium Inside, Pentium, Pentium Inside, vPro Inside, Xeon, Xeon Phi, Xeon Inside, and Intel Optane are trademarks of Intel Corporation or its subsidiaries in the U.S. and/or other countries.