Unleash a whole new way to work and play. Ready For amplifies your phone's capabilities by connecting to any monitor or display1,2.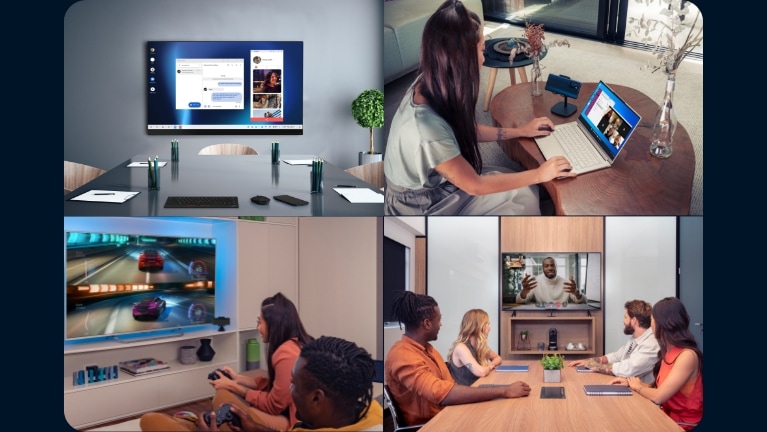 Get more space to work and play
Do everything at once—or one at a time—on a larger screen1,2. Video chat and check up on emails. Watch TV and help with homework. Play your favorite mobile games with a wireless controller3. Ready For is ready for you.
Bring your phone and PC together
With Ready For PC, access your phone apps and your PC files on the same screen. You can even move files back and forth between your devices. Sharing is a snap4.
Perfect for content creators
Free up your hands and forget about being out of frame. You're always front and center with our built-in smart software that tracks face movement5.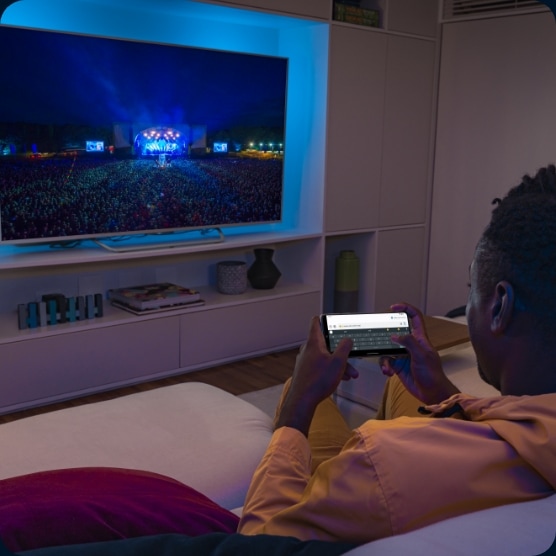 See the big picture
Immerse yourself in hit shows and movies while using your phone as a remote or scrolling through social media. Just wirelessly connect your Motorola smartphone to the big screen2.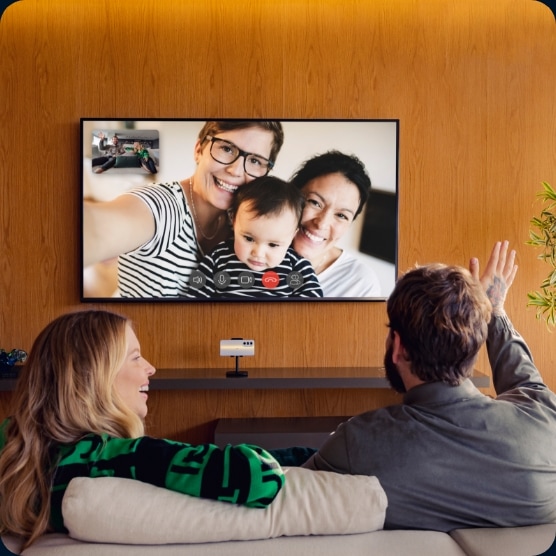 Video calls, reimagined
Ready For lets you enhance your video calls by moving them to a big-screen TV wirelessly, so it feels like you're in the same room1.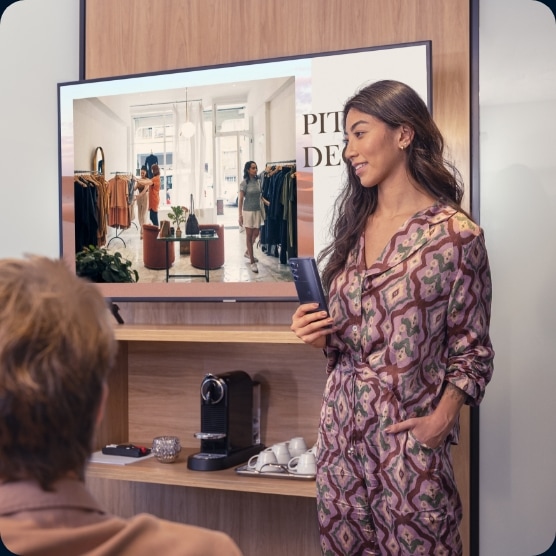 Easy as 1-2-3
A large screen fits all of your tasks: from presenting to your boss to showing off family pictures. With Ready For, wirelessly connect your phone to your TV with a click of a button2.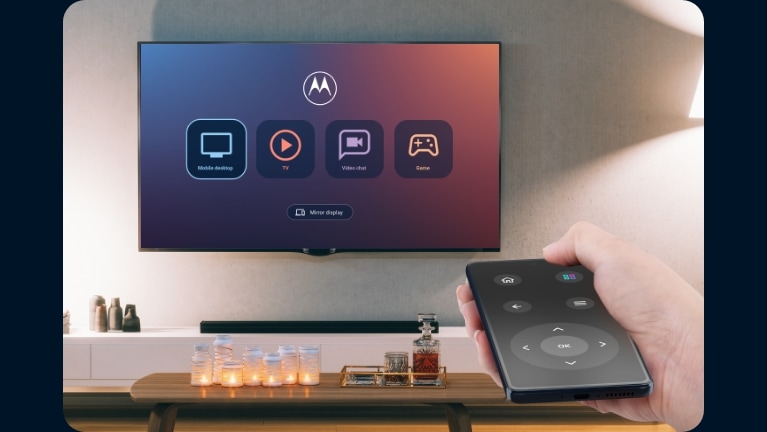 Control like never before
Control your screen's cursor with a flick of the wrist. Your phone morphs into a one-handed, motion-sensing remote. Plus, quickly navigate with home and back buttons.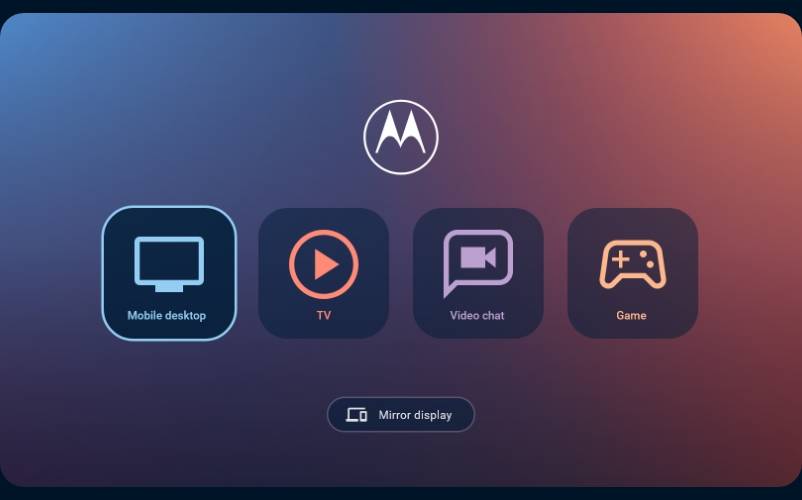 Experience hub
Explore all the possibilities to extend your smartphone's capabilities to bigger screens. Our game, TV, video call, and mobile desktop launchers lead you to individual content dashboards dedicated to each option.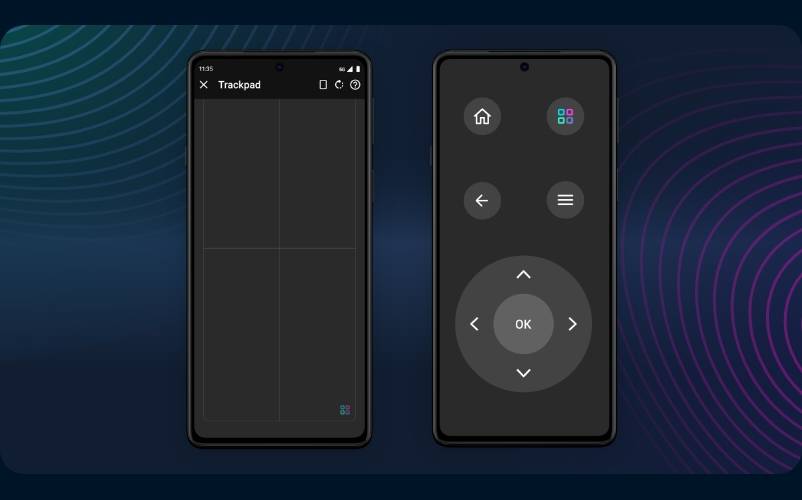 Your input is invaluable
Use your phone as a customizable touchpad or air remote. Find both options by pulling down your phone's notifications bar.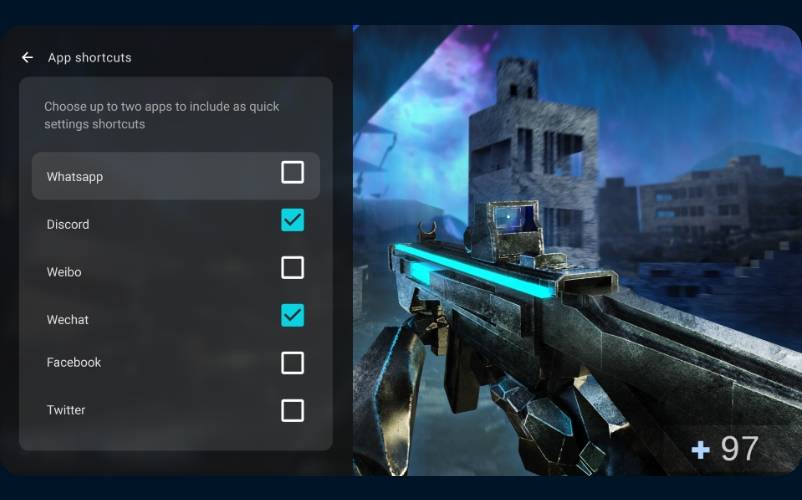 Play it your way
With Gametime, completely immerse yourself in games. Adjust settings to silence incoming calls or notifications, and access play-enhancing apps and tools.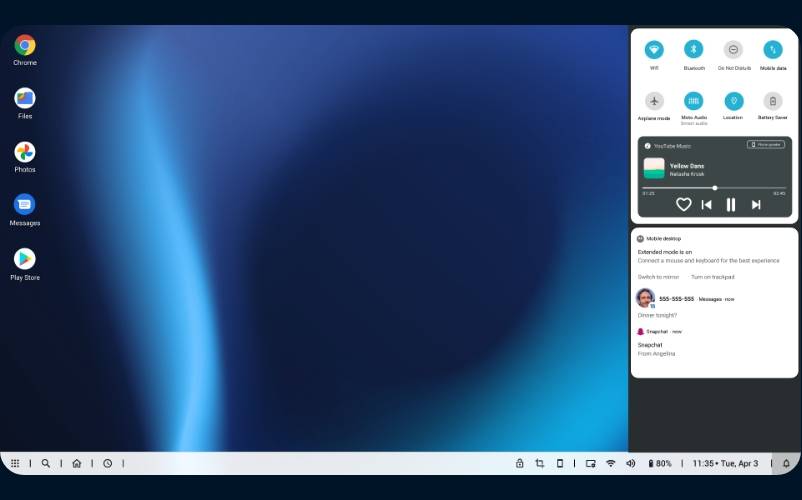 Your notifications, simplified
All your mobile notifications are organized and easily accessible in a dashboard. Get there in one click.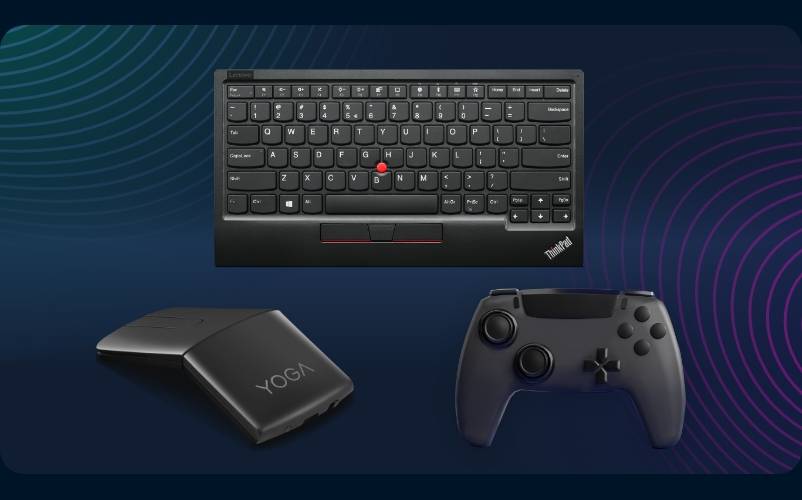 Add any accessory
Elevate your Ready For experience by adding a Bluetooth keyboard, mouse, or gaming controller6,7. Pair your phone by tapping on settings, connected devices, and pair new devices.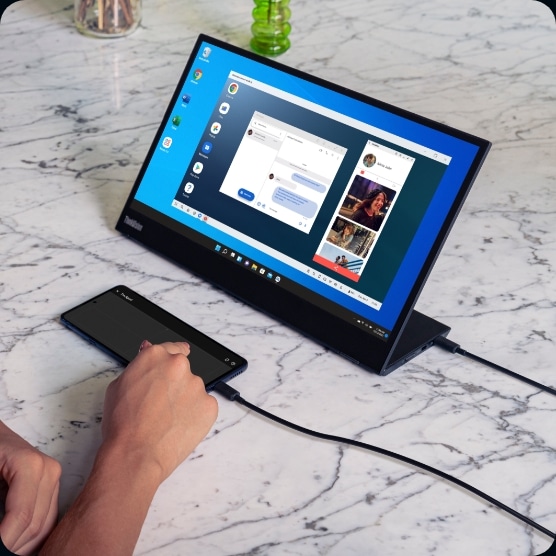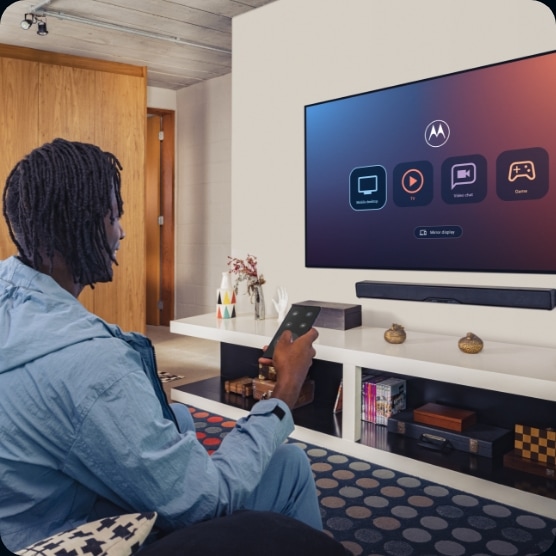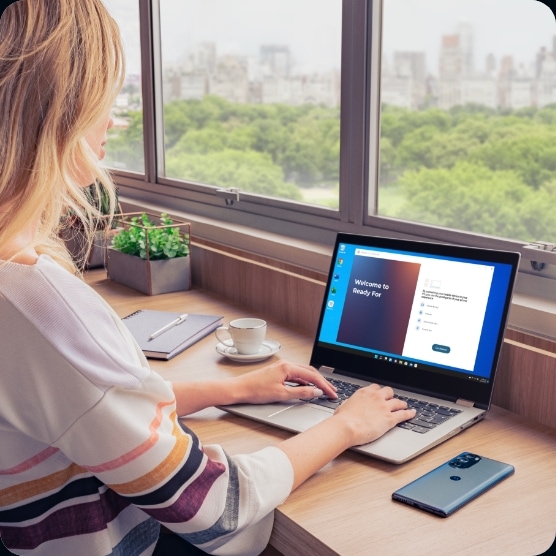 Ready for you
Do whatever you want, whenever you want. Simply connect your phone to another screen through our wired, wireless, or PC options1,2,4. Ready For is ready for you.
Certain features, services and applications are network dependent and may not be available in all areas; additional terms, conditions and/or charges may apply. Contact your service provider for details. Use of this device is subject to the terms of your wireless service plan. This product meets applicable Radio Frequency Emission Exposure Guidelines. Accessories individually labeled.
MOTOROLA, the Stylized M Logo, MOTO and the MOTO family of marks are trademarks of Motorola Trademark Holdings, LLC. All other trademarks are the property of their respective owners. © 2021 Motorola Mobility LLC.
Ready For is compatible on motorola edge 20 pro, motorola edge 20, motorola edge 20 lite, motorola edge+, motorola edge+ s, and moto g100.
1Video-enabled USB-C cable or USB-C-to-HDMI adaptor required; TV or monitor must have HDMI port or USB-C video-in port.
2Ready For wireless connection is supported with TVs that support Android smartphone screen mirroring (Miracast) only.
3Requires game controller compatible with Android 11 or later. Game must support Bluetooth® controller input.
4Ready For PC is available on selected devices, and on Windows 10. Visit the FAQ page for a full list of device and software compatibility. Requires PC app download. PC and mobile device to connect wirelessly must share the same Wi-Fi AP (access point) OR must be connected via USB-C cord.
5Smart software can recognize up to 3 faces/people in the same frame.
6Bluetooth® accessories sold separately.
7Requires game controller compatible with Android 11 or later. Game must support Bluetooth® controller input.