Lenovo servers give you an EPYC™ choice

Lenovo servers give you an EPYC™ choice
Enabling success with our latest generation AMD EPYC™ servers optimized for your business needs. Lenovo delivers a breadth of server technologies to give choice when managing your infrastructure.
EPYC™ architecture for modern data center workloads
Lenovo ThinkSystem SR645 and SR665 offer world class AMD EPYC™ performance and I/O connectivity allowing you to optimally create infrastructure solutions to reduce TCO and maximize the ROI of your IT investments.
These new servers have been thoughtfully designed with today's and tomorrow's workload needs in mind. They are ready to deploy key workloads with peak efficiency such as virtualization, software-defined, database and data intensive analytics.
Lenovo achieves 64 World Records on ThinkSystem with the second-generation AMD EPYC™ processors. Learn more.
Lenovo and AMD unveil servers that maximize customer value
A collaboration that streamlines the enterprise data center; a comprehensive portfolio of AMD-based rack servers delivering next generation performance to run complex SDI, Big Data, VDI, and database analytics workloads.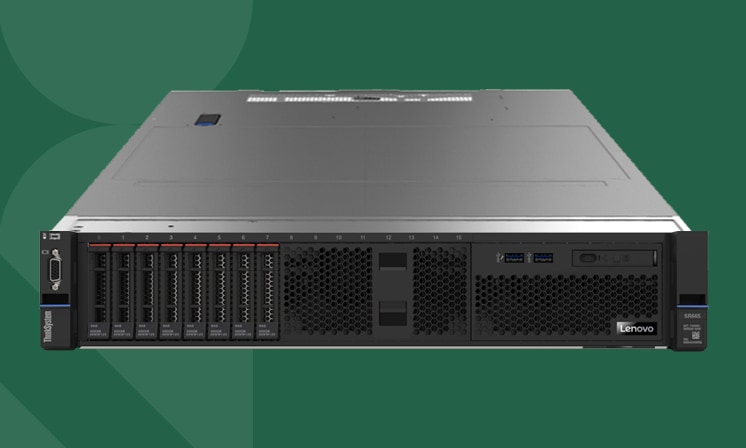 ThinkSystem SR665
Utilizes latest generation AMD EPYC™ processors for accelerating the performance of software-defined workloads, big data, VDI, and databases, with flexible storage configurations and twice the I/O performance to increase utilization and efficiency in the modern data center.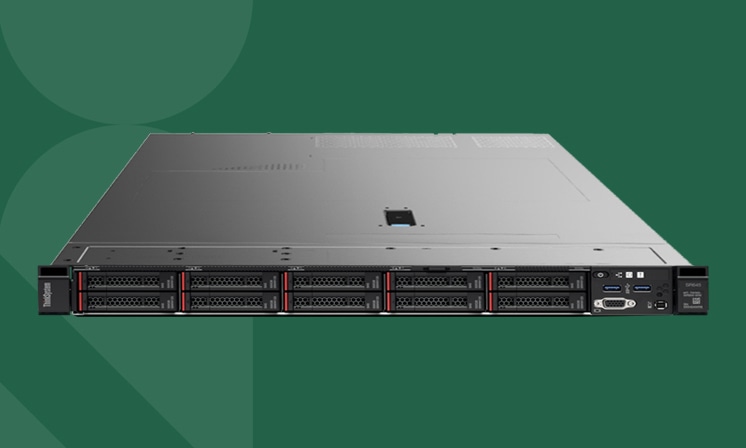 ThinkSystem SR645
Utilizes latest generation AMD EPYC™ processors for extreme core and memory density in a compact 1U rack server that benefits enterprise data center operations such as database, analytics and virtualization workloads.