Accelerating Edge to Cloud computing with smarter infrastructure

Unlock data insights faster with smarter infrastructure
Lenovo helps you accelerate Edge to Cloud computing with smarter infrastructure by defining your IT strategy and bringing compute capabilities wherever you need them. We deliver real-time insights from the Edge to the Cloud using AI solutions and more.
A smarter way to understanding your data's value
Businesses of all sizes are looking for ways to provide compelling, differentiated products, services, and offerings to gain a competitive advantage and realize they need a digital transformation to unlock their data value. An Edge-to-Cloud IT Infrastructure evaluation is required.
Lenovo helps you by:
Providing deep expertise to guide your digital transformation from Edge to Cloud and beyond
Enabling real-time insights from your data, wherever it resides
Delivering the industry's most innovative, end-to-end Edge to Cloud solutions with our global partner ecosystem
How to get started
Engage: Start your journey by engaging with Lenovo's trusted advisors to define, design, and implement your Edge-to-Cloud digital transformation strategy spanning the entire IT lifecycle.
Select: Acquire complete Edge-to-Cloud solutions (compute, software, and services subscriptions) from a single source, using Lenovo Smarter Infrastructure to simplify management and analyze, move, and manage data more efficiently across your entire infrastructure.
Access: Get get innovative compute and storage solutions from Lenovo and leverage our extensive global partner ecosystem's technologies.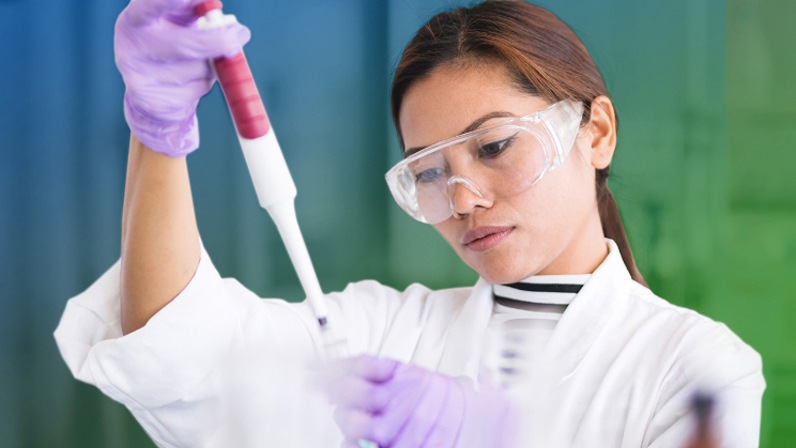 Providing deep expertise to guide your digital transformation from Edge to Cloud and beyond
Organizations and businesses face a complicated digital transformation journey, with increasingly sophisticated technology—and more demanding customers. Lenovo's cloud computing experts help you define the right cloud solution built for your business.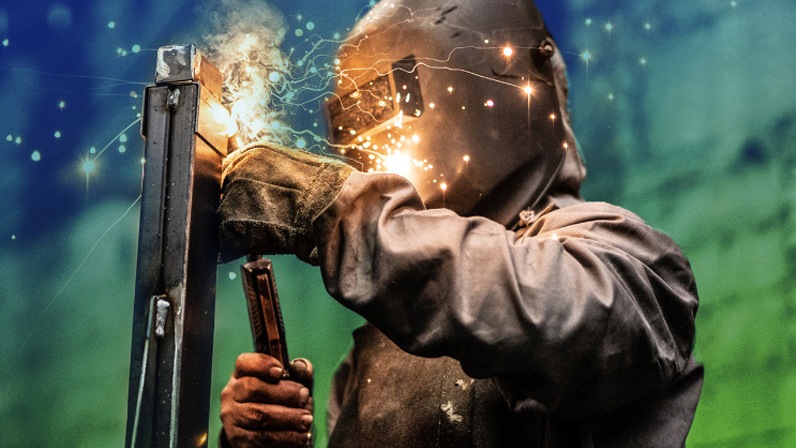 Enabling real-time insights from your data, wherever it resides
Businesses are creating data outside the traditional data center and they must deliver real-time insights by managing and processing that data wherever it resides and quickly moving it to where it's needed. Lenovo helps you eliminate data silos with Edge to Cloud data management tools.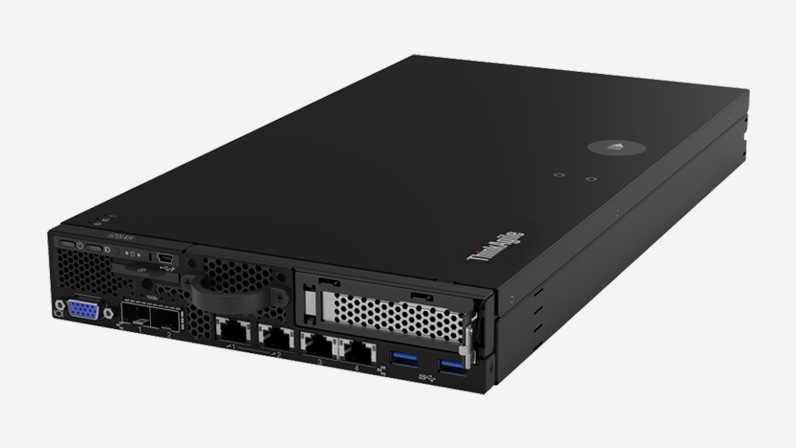 Secure, compact size and rugged HCI systems for Edge locations
The Lenovo ThinkAgile HX1021 Certified Node is a hyperconverged solution based on the Intel® Xeon® processor D-2100 that consolidates compute, storage, and virtualization software into simple building blocks, easily managed in scale-out clusters through a single interface for meeting edge computing requirements.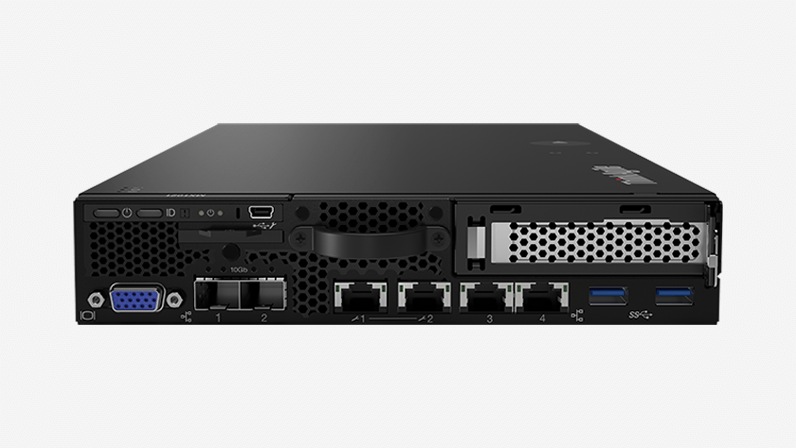 Ground-breaking new class of Edge servers for easy Azure Stack HCI edge solutions
Computing resources are needed not just in the data center, but remotely as well. However, for performance reasons, remote data-generating devices must be close to computing and storage resources. Hence the Lenovo ThinkAgile MX1000 Series Edge servers (Appliance and Certified Node).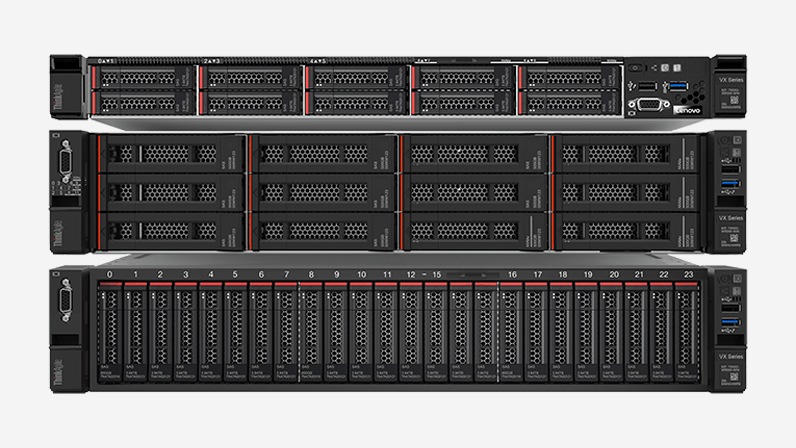 Simplify IT and accelerate time-to-value
Lenovo ThinkAgile VX Series Certified Nodes and appliances eliminate basic issues that your IT team should never have to worry about. With ThinkAgile VX Series, all hardware is fully validated and integrated.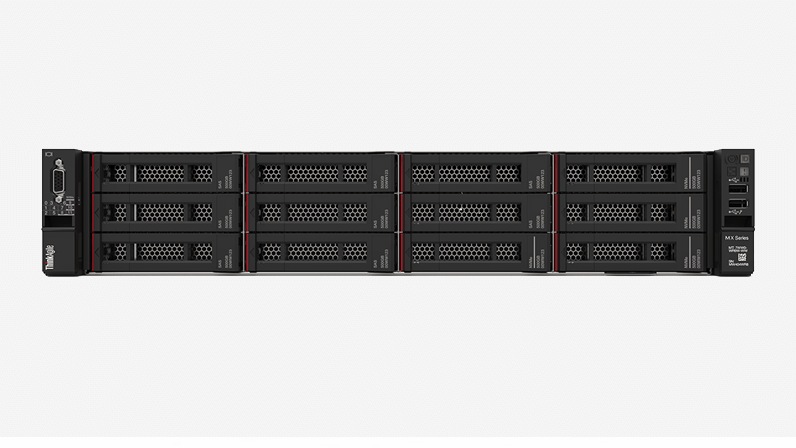 Making Azure Stack HCI solutions affordable and easy
In traditional IT, a solution is designed, tested, implemented, and maintained, requiring significant time and energy. Microsoft's Azure Stack HCI OS addresses these challenges head-on, with deployment and update features added to Windows Admin Center and enhancements to their HCI stack.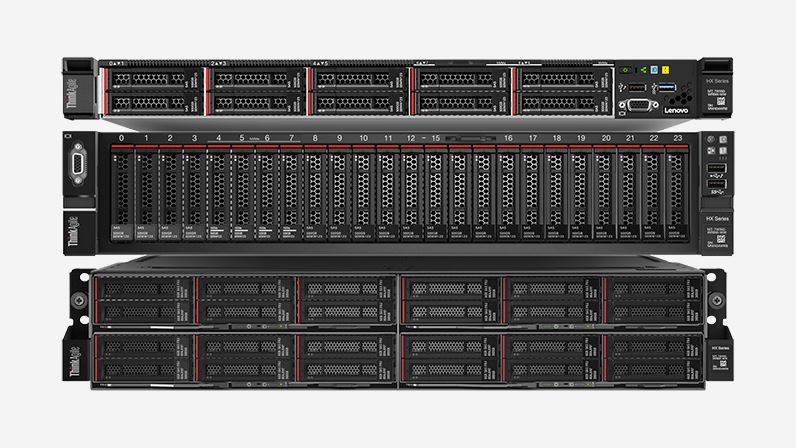 Any workload, any scale, all the time
The reliable, scalable ThinkAgile HX building blocks ship from Lenovo factories to enable up to 85% faster deployment. Rack options, plus any combination of Lenovo servers, storage, and networking devices, are available for maximum deployment flexibility.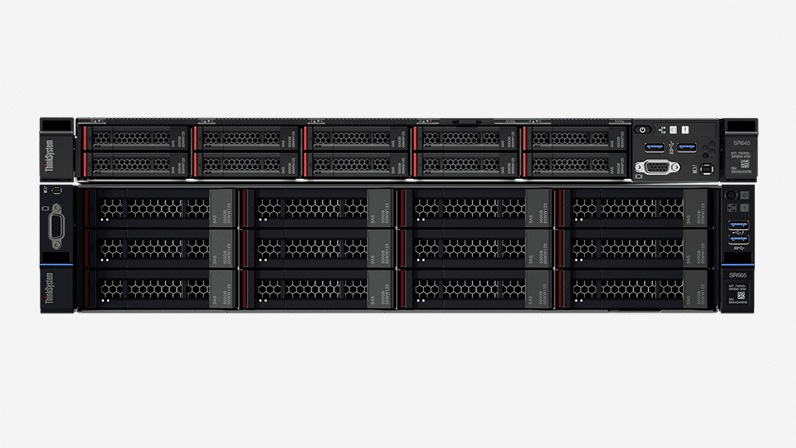 New ThinkSystem SR645 and SR665 servers with AMD's latest processors
In today's global digital transformation, the need for more advanced technology that can cost-effectively store and rapidly process vast amounts of data is paramount. Organizations face an ongoing challenge of managing the ever-increasing volume and variety of data, the velocity at which it comes in, gets processed and goes back out in the form of solutions.
Need more information?
Fill out this form so a Lenovo representative can contact you.