Free your Microsoft 365 data from risk and uncertainty

Be clear about your responsibilities when it comes to Microsoft 365 – and take control of your data with a complete backup solution.

Is your Microsoft 365 data mission critical? Don't leave it unprotected.
If you think your Microsoft 365 or Microsoft 365 data is safe, but you're relying on the suite's default features, it's time to face up to the risks. What if you lose access to SharePoint, OneDrive or your emails? Do you have a plan for recovering from a ransomware attack? What if you need to retrieve old emails, files or Teams data for legal reasons? And what if you permanently delete important files by accident?

The answer to all these questions is: "it's up to you". Microsoft 365 comes with protections as standard, but they're focused on safeguarding your tools – not your data. When it comes to backing up and restoring your files, you have "Shared Responsibility" with Microsoft – and you could be more at risk than you realized.
Learn more about data loss risks in Microsoft 365 and what you need to do to protect your files, your emails, and your business. Click below to download the e-book and infographic, and start a free 30-day trial.
Your partners for backup and recovery
Get some expert help to protect Microsoft 365. The partnership between Lenovo and Veeam lets you integrate the right hardware and software for your needs.
Lenovo smarter infrastructure solutions for data management keep your data available, accessible, and secure at all times. And with powerful analytics and AI solutions, you can not only manage data effectively but maximize its value, too.
Veeam is the global leader in modern data protection solutions. Wherever your data is located – on premises, public cloud, or managed cloud — you have peace of mind that your Microsoft 365 data is always backed up and accessible.
Lenovo solutions
From servers to services, the entire Lenovo portfolio is built to keep your data available, accessible, and secure at all times.
Customer success

The storage underpinning our IT operations was nearing full capacity, which threatened to cause performance issues. Lenovo met all our technical requirements and helped us adhere to strict service-level agreements.
Alexandru Dionian, IT Director
Read the case study

By consolidating our data centers, we're becoming more strategic and efficient. Veeam replication is facilitating the consolidation, and Veeam backup is protecting the new cloud infrastructure. Our goal is to use the best solutions available, and that includes Veeam.
Daniel Sparrman, Group CTO
Read the case study
Book a briefing tailored to your needs by Lenovo and Veeam
Managing your Microsoft 365 data correctly isn't just a way to reduce risk – it's a competitive advantage. And we'll show you how, in a Lenovo-Veeam briefing that can be tailored to your business requirements. We'll help you answer questions such as: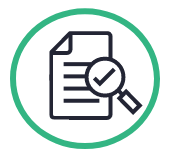 How does the Microsoft 365 Shared Responsibility model affect your data management policy?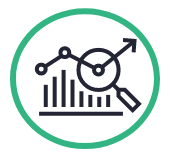 How can you turn backups into analytics insights?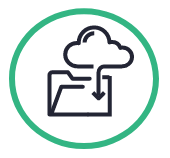 How do you recover data when you're attacked, or you accidentally delete data?
Book your briefing
Would you like to learn more?

Virtual Briefings: Stay protected, however you're working
In a world growing increasingly more dependent on data, it's critical that companies, big and small, have secure data backup solutions they can rely on.
Watch our on-demand expert-led briefings to learn how you can transform your business using Lenovo and Veeam's leading data, ransomware, and disaster recovery solutions to ensure that your data never goes astray.
To access the on-demand briefings,
click here

Countering Ransomware with Veeam and Lenovo
Ransomware attacks are a hot news item these days and present a serious threat to organizations worldwide.
Today, the question is not 'if' but 'when' the organization will face a ransomware scenario, and hence the knowledge of how to protect business-critical data and how to accelerate the recovery process is key.
Join Nigel Houghton, EMEA Director of Alliances at Veeam, and Tikiri Wanduragala, EMEA Senior Consultant at Lenovo, who share their thoughts about solutions by Veeam and Lenovo that give customers peace of mind.
To watch the expert conversation,
click here

Business continuity in a rapidly changing world
Business continuity planning is a critical corporate function, and having the appropriate resources and focus is necessary for ongoing business success. Join Lenovo, Veeam and Atos experts to learn more about how to ensure application security, compliance and privacy requirements without increased cost and why Microsoft 365 backup is essential.
To watch the Live Show on-demand,
click here