Diversity & Inclusion Programs
Employee Resource Groups
Human beings are inherently social creatures, and we know that a sense of belonging is critical to achieving a greater sense of happiness and unleashing our full potential. We believe that promoting and supporting outlets for employees where communities of shared values can evolve allows us to act and lead inclusively, while harnessing the strength of our diversity.
Women in Lenovo Leadership
Founded in 2007, Women in Lenovo Leadership (or "WILL") is Lenovo's flagship employee resource group, active in more than 40 countries worldwide. WILL provides events, forums and workshops for career advice, skills growth and development, mentoring and networking opportunities, and community service activities.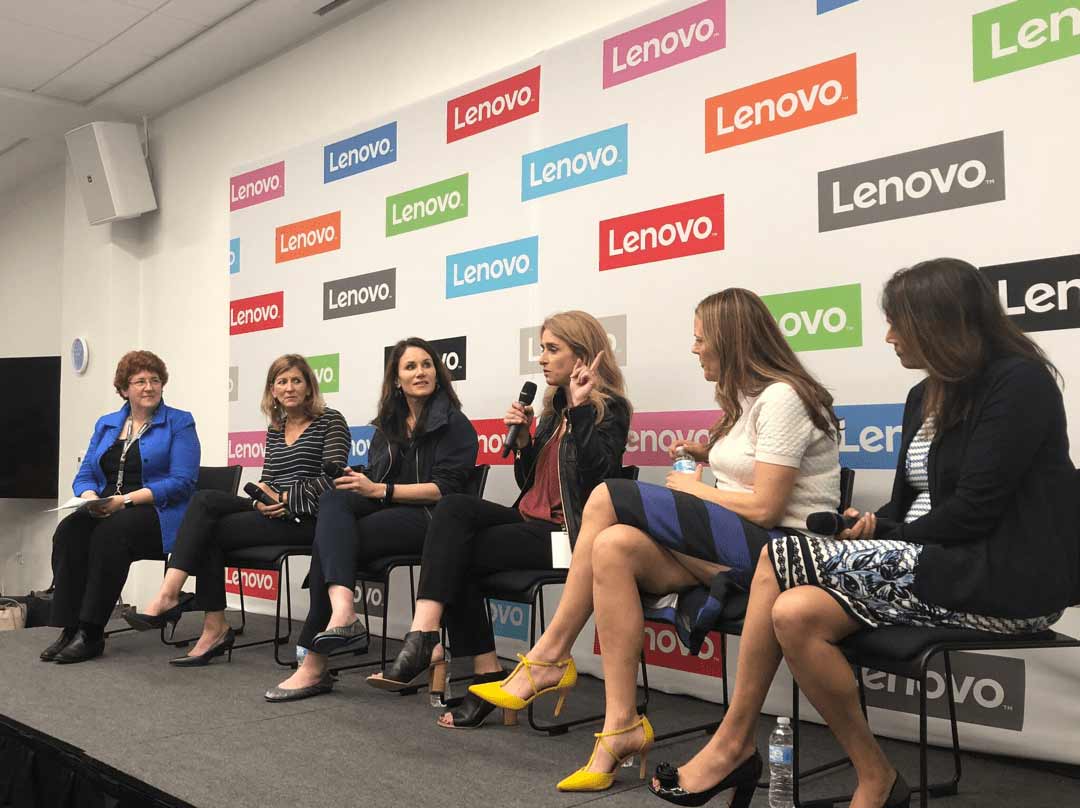 Black Leaders Achieving Success in Technology
Following the success of WILL, employee communities focusing on topics outside of gender gained momentum - most notably, with B.L.A.S.T. Founded in 2014, it serves more than 300 African-American employees across North America through similar workshop and mentoring functions, as well as significant involvement in growing and promoting Lenovo's Supplier Diversity program.
Hispanics of Lenovo Association
One of Lenovo's newest Employee Resource Groups in North America, H.O.L.A., focuses on empowering, developing, and advancing the next generation of Lenovo leaders of Hispanic/Latino descent. In addition to career development forums, H.O.L.A hosts 'Diaspora,' an annual multi-cultural event celebrating Hispanic Heritage Month in September.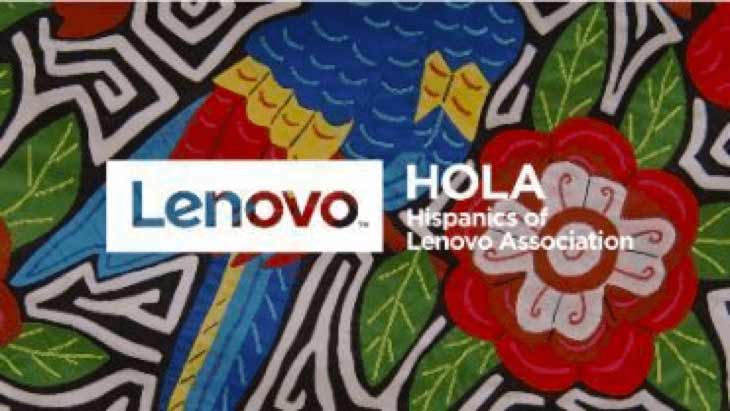 New and Expectant Mothers Outreach
A new pilot ERG program, N.E.M.O serves as both a supportive community for mentorship and a policy advocacy resource. In addition to helping new and expecting moms to adjust to the demands of work/family balance, N.E.M.O has helped to secure resources for moms with convenient Expectant Mother parking, and privacy nursing facilities for moms returning to the office. The program is expanding to China in 2019.
Lenovo is proud to continue to be recognized as a 100 Best Companies for Working Mothers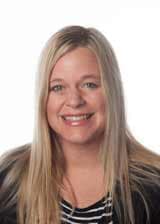 "It was much easier to return to work after my son was born due to N.E.M.O. This group provides a good forum for new moms to share information and discuss concerns. Having a baby is a very challenging time for any new parent and Lenovo's maternity/paternity leave policy and the N.E.M.O group demonstrate the company's commitment to its employees. I feel very proud to work for a company that truly recognizes the importance of helping new moms manage work/life balance."
- Nicole
Director, Digital Marketing
Diversitas
Launched in Bratislava, Diversitas is a small employee resource group of 20 individuals from Lenovo Slovakia who are passionate about making Lenovo more inclusive. At the 2017 European Diversity Awards, Diversitas won Outstanding Employee Network over thousands of other nominees. Diversitas hosted 15 events in 2017, including Diversity Month with an in-office Pride Parade and Diversity Fair, and joined the Slovak Diversity Charter in 2017. Diversitas is expanding to France and Germany later this year.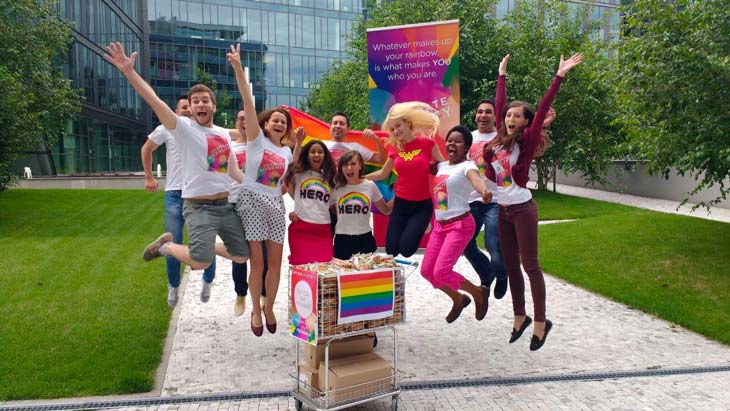 We're growing.
We're excited to announce that Lenovo U.S. is presently developing a new employee resource group for our LGBTQ community. "Pride" is expected to launch in 2019. Learn more >
---
Leadership & Development Programs
Equality is more than a visual representation of diversity – it also means ensuring equal opportunities for growth and development. Through numerous internal programs, Lenovo is committed to growing our diversity of talent and fostering leaders of the future.
Women's Leadership Development Program
Founded in 2014, the W.L.D.P serves as a global corporate initiative for building a pipeline of global female executives. Partnering with Linkage Inc., annual cohorts of 20-25 high-potential female Directors undergo a 9-month development series designed to enhance critical skills and amplify visibility to senior leadership.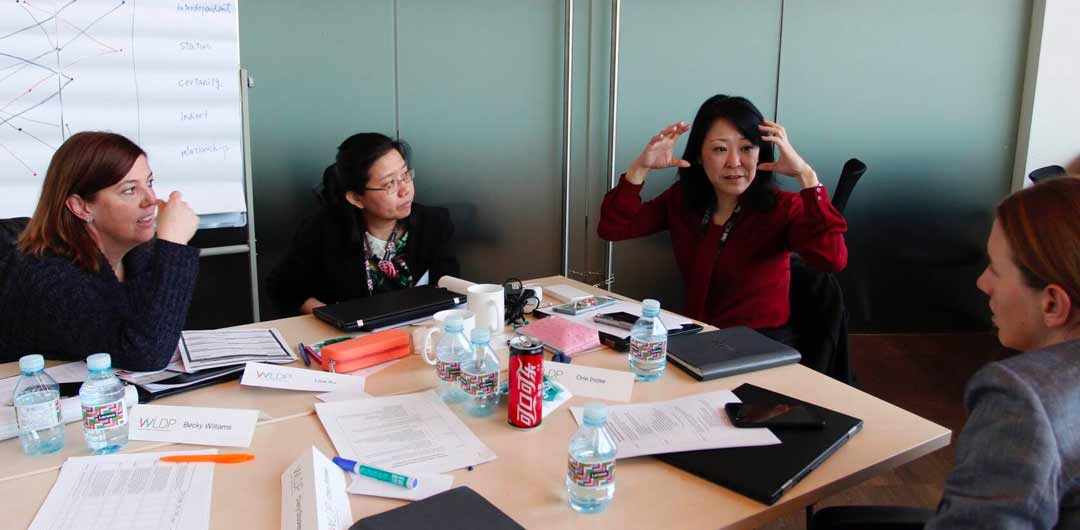 Mosaic Leadership Development Program
Following the successes of the Women's Development program, in 2017 Lenovo launched a new program designed for advancing future U.S. executives from historically underrepresented race and ethnic groups. The "Mosaic" program represents men and women across various dimensions of diversity, including Asian, Black, and Hispanic heritage, military veterans, individuals with disabilities, and LGBTQ employees.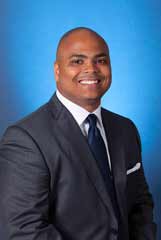 "The Mosaic Leadership Development Program provided me impactful leadership training and executive coaching that has enabled me to become a stronger leader and drive better results for my organization. Within a few months of starting the MLDP program, I got promoted into a new leadership role for an organization undergoing change. Through the MLDP, I was more prepared to lead my team through the ambiguity and complexity caused by organizational change. As a result of the MLDP, I have the confidence and leadership skills to lead and drive results within my organization."
- Tory
Director, Public Sector Sales
Early Career Development
Lenovo's University Recruiting Program is part of a global strategic initiative to drive business transformation by fostering early career talent growth across the organization. These programs are designed to engage talented students and recent graduates to jump-start their careers, with a special focus on diversity and inclusion. We hire more than 500 Early Career Hires across all geographies and business units as either regular entry-level, full-time roles, or as a part of specific rotational programs.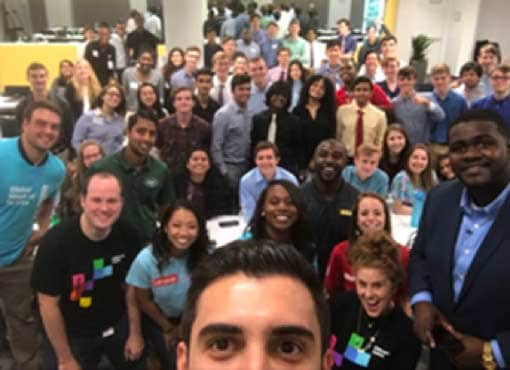 Lenovo offers more than 300 internship positions, with several targeted programs like the Lenovo Scholar Network with National Academy Foundation which has grown from six, to 57 summer interns from underserved STEM high schools near our Morrisville, NC location.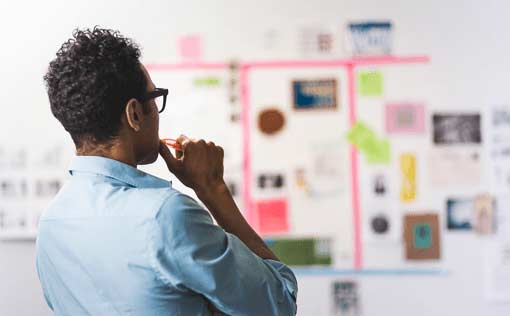 Our Wake Tech Work Intern Program targets associate studies students from community college with up to 20 paid internships each semester, providing training and opportunity for full hire.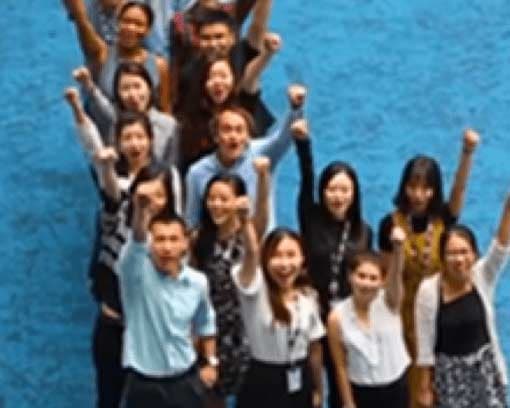 Our Global Future Leaders Program, launched in 2017, is our premier rotational program immerses high-potential students from top universities in EMEA, China, AP, U.S., and LATAM into the world of global technology on an assignment rotation, customized leadership training, and mentorship from company executives.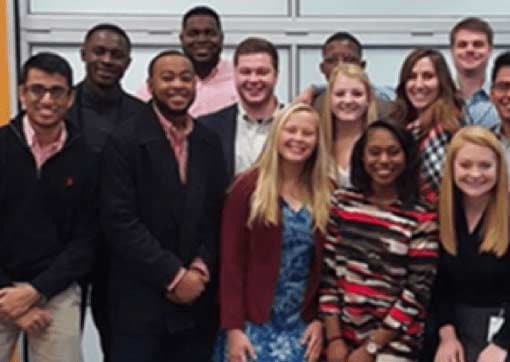 The Lenovo Accelerated Sales Rotational Program is our flagship rotational program for early-career sales employees. Annual classes average 40% female, and 40% American Indian or Alaska Native, Asian, Black, Hispanic, Native Hawaiian or Pacific Islander.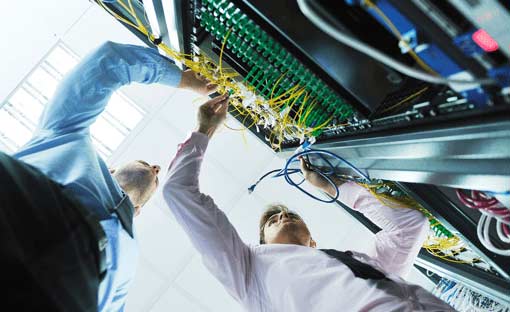 In its first year, the Supply Chain and Engineering Rotational Program based in our Data Center Group business unit hired 15 early-career talents in the U.S., with plans for global expansion moving forward