THREATS ARE ALL AROUND.
THIS IS NO TIME TO COMPROMISE.
Your company doesn't have time for security breaches. That's why we created ThinkShield, a customizable security platform brought to you by Lenovo. Our innovative portfolio of cutting-edge offerings protects you from today's sophisticated cybercriminals—keeping you one step ahead.
Explore the types of protection we offer
CYBERSECURITY STARTS BEFORE YOU OPEN THE BOX
At Lenovo, security begins with design and continues through supply chain, delivery, and the full lifecycle of the device. Our priority is protecting your business with each Lenovo product, from development through disposal.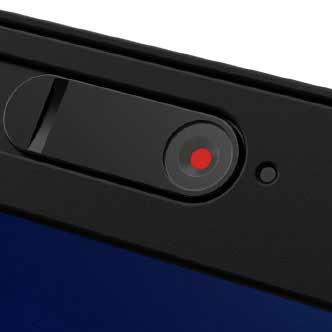 Development
Every Think device is engineered for security.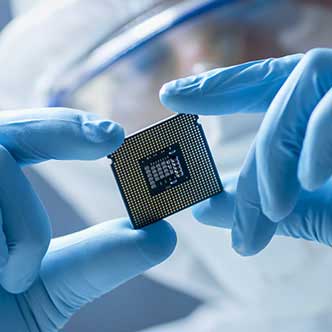 Trusted Supplier Program
We oversee the security and accountability of every supplier.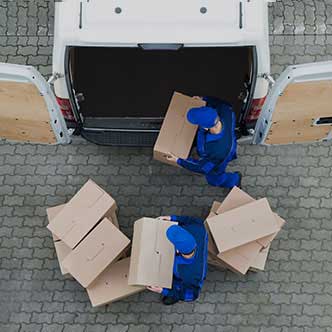 Secure Packaging
We ensure physical security via tamper-evident packaging, qualified transportation, and secure tracking.
Secure Disposal
At end of life, we wipe drives and securely recycle parts.

Device Security
Stop threats to your physical device

Device Security
$3.6M is the average cost of a security breach.
1
Stop threats to your physical device.
Learn more about device security
Select offerings:
ThinkPad PrivacyGuard
Activate screen privacy at the touch of a button; user is notified if system detects visual hackers
ThinkShutter
Mechanical camera cover protects your privacy
Smart USB Protections
Locks out data transfer capabilities from all USB ports
Secure Docking
Physical lock keeps laptop docked, preventing walk-up theft
Ready-to-Provision Preload
Clean, custom preload that eliminates third-party software and allows for five customer-provided scripts to be installed in manufacturing
Asset Tagging Service
Prevents device theft through tamper-resistant adhesive tagging, etching on the cover, and/or unique BIOS-level tagging

Identity Security
Make sure your device knows you

Identity Security
Every 2 SECONDS someone's identity is stolen. It's the #1 type of data breach.
2
Make sure your device knows you.
Select offerings:
FIDO (Fast Identity Online)
Enables a simpler and safer authentication for logins and secure payments
Intel Authenticate Multifactor
Enables a simpler and safer authentication for logins and secure payments
Match-on-Chip Fingerprint Reader
Securely stores fingerprint information within the fingerprint chip, further insulating biometric information from hackers
Absolute
Gives IT admins two-way connection to devices for remote risk assessment, prevention, and response
IR Camera for Windows 10 Hello Facial Recognition
Enables facial/biometric login authentication and glance-presence detection
Geofencing Security
A location-based method of authentication using GPS and/or network location detection

Online Security
Avoid hacks and other online threats

Online Security
75% of organizations experienced phishing attacks in 2017.
3
Avoid hacks and other online threats.
Learn more about online security
Select offerings:
BUFFERZONE
Uses virtualization to contain cyberattacks away from the endpoint or network (sandboxing)
Lenovo WiFi Security
Prevents users from exposing info on untrusted networks
Lenovo Unified Workspace
Enables IT to provide the right apps and content to the right users on any device
MobileIron
Allows IT admins to manage devices regardless of OS or form factor
Intel Software Guard Extensions
Enhanced software for integrity and confidentiality, protecting selected code and data from disclosure or modification

Data Security
Keep your data yours

Data Security
2.6 billion records were
stolen in 2017.
4
Keep your data yours.
Learn more about data security
Select offerings:
Keep Your Drive Service
Allows customers to keep their drive/data after the drive is replaced under warranty
WinMagic
Protects data, ensures compliance, optimizes operations, and enables unified encryption across the enterprise
Online Backup (OLDB)
Allows enterprises to securely, simply, and automatically store confidential information in the cloud
USB Secure Hard Drive
Fully encrypted external storage device that requires numeric password for access
Intel Remote Secure Erase
Allows IT admins to remotely wipe an Intel SSD Pro drive on an AMT-enabled and -provisioned device
BitLocker Drive Encryption
Integrated encryption within the operating system to protect data on lost or stolen devices
Stay shielded from every angle
Explore Think products and ThinkStation, our premium PC lineups protected by ThinkShield.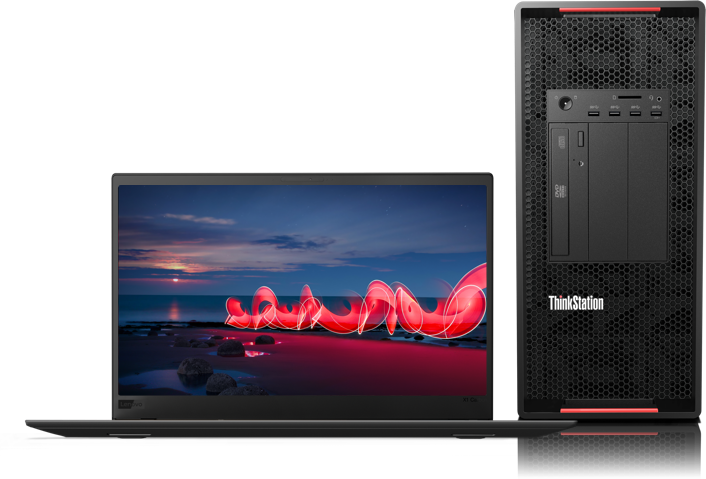 Talk to your account representative about customizing the right security solution for your business.