Smarter Infrastructure for the Data-Centered

Smarter Infrastructure for the Data-Centered
Data doesn't transform the world. People do. Lenovo empowers the Data-Centered with the technology, tools, and partnership to build a smarter future for everyone.
Creativity unleashed
Bringing bigger, bolder films to life
DreamWorks Animation is enabling its artists and filmmakers to bring their imaginations to life with the help of Lenovo's workstations and Neptune™ liquid-cooled High-Performance Computing solutions powered by 3rd Gen Intel® Xeon® Scalable processors. Learn how cutting-edge technology was fundamental in the making of "Puss in Boots: The Last Wish."
The Data-Centered reimagine everything.
Dive into how the Data-Centered rethink the day-to-day to transform the world.
Protecting biodiversity: Lenovo ThinkEdge on Robinson Crusoe Island
Nearly 700 kilometers off the coast of Chile, an invasive species threatens to wipe out indigenous animal populations and mark another loss for biodiversity. But thanks to Lenovo Edge Computing Solutions and innovative thinking from Island Conservation, the tide is turning with advanced planning and research happening faster than ever before.
Powering perfect produce from field to fork
To deliver produce in the peak of perfection to everyone in Australia, Perfection Fresh needed help scaling its operation without sacrificing quality. So, it deployed a hyperconverged infrastructure solution with Lenovo's ThinkAgile servers. The result - 24/7 availability and resilience of its critical operational systems to track and process data from seed to store.
At the speed of technology – Leading innovation on the racetrack
Milliseconds matter for Dallara. Discover how Lenovo High Performance Computing (HPC) solutions, powered by industry-leading 3rd Gen Intel® Xeon® Scalable processors, are pushing the pace of innovation all the way to the checkered flag.
The Miracle Machine – HPC for Cancer Drug Discovery
Discover how Lenovo's state-of-the-art Cannon supercomputer is empowering computer scientists, chemists, and physicians at a prestigious university in Massachusetts to develop bespoke treatments for cancer and other diseases.
Old World powered by the New
Learn how Lenovo's Edge Computing solutions in partnership with the Barcelona City Council and Cellnex, is providing the springboard for Barcelona's digital transformation.
Computing in the eye of the storm
Discover how Lenovo's HPC solutions are equipping researchers at North Carolina State University to fight coastal erosion by understanding weather patterns.
Human-centered stories
Explore how the data-centered power smarter infrastructure solutions from edge to cloud.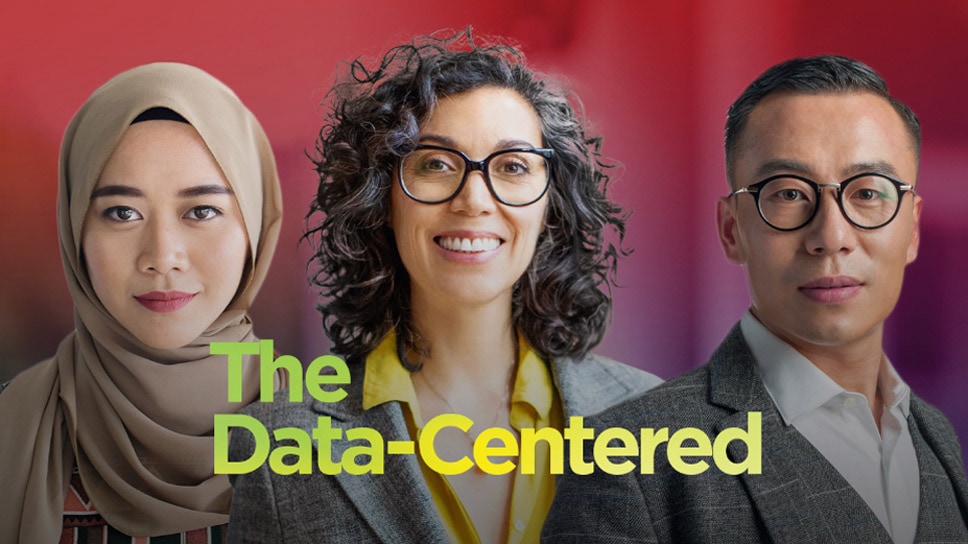 Smarter infrastructure for the Data-Centered
Discover the technology, tools and partnership you need to build a smarter future.
From AI to edge and cloud computing to storage solutions, our end-to-end solutions and services are designed to empower the Data-Centered. As your trusted partner, we use our reliable technology and real insights to help you push boundaries, improve your industry, and transform the world as we know it.
Intel, the Intel logo and Xeon are trademarks of Intel Corporation or its subsidiaries.