Our Culture
When you come to work at Lenovo, you step into an environment built on respect for the people. We are exceedingly proud to be a truly global citizen. Our diverse team of people and offices means greater collaboration and sharing across borders, so we are exposed to the best practices in every sector.
Employee Engagement
Employee engagement surveys are a good way for us to better understand our workforce – we know that engagement is a measure of productivity, inclusion, and a predictor for retention. In our annual Lenovo Listens employee engagement survey, employees share their perspective on how we're doing with inclusion measures at the company.
Agree: All employees are treated equally and fairly, regardless of gender, age, race, disability, religion, or sexual orientation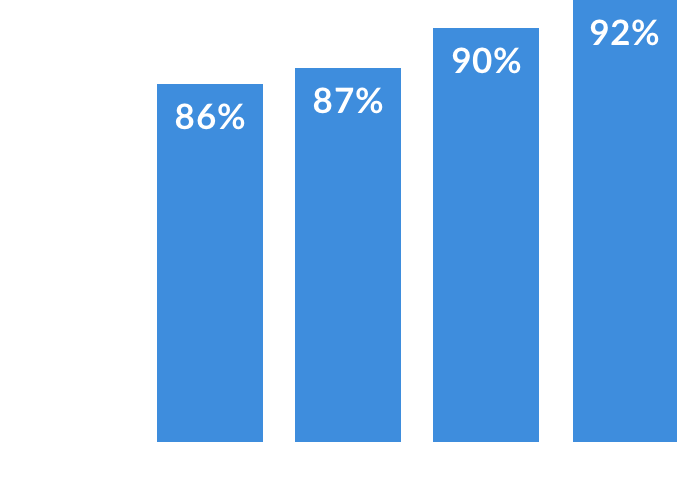 Agree: Lenovo has created an environment where people of diverse backgrounds can succeed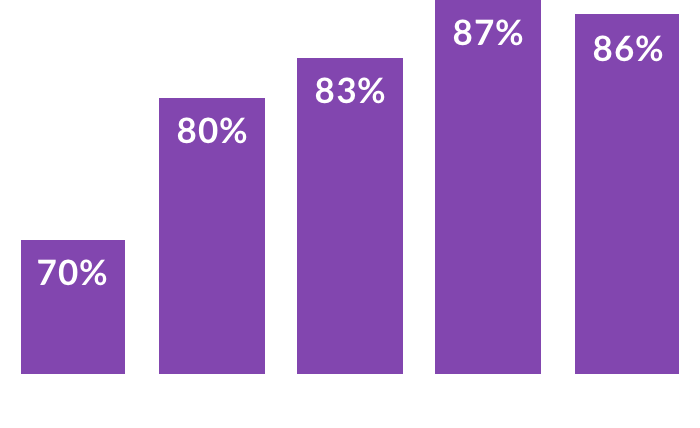 Agree: I am treated with respect at Lenovo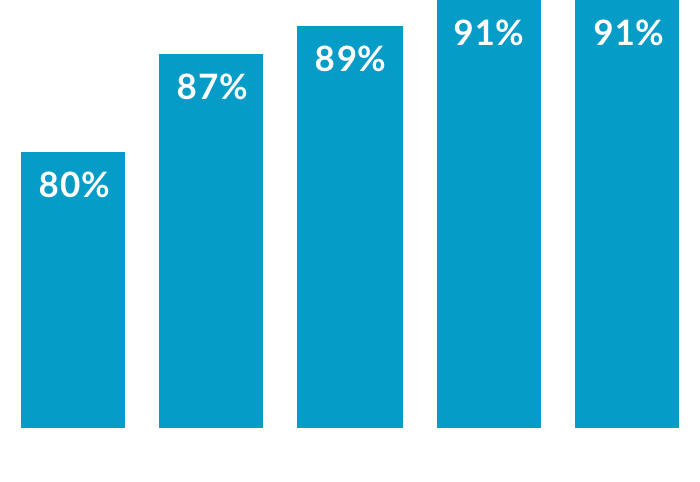 Our experiences connect us
Employee Resource Groups (ERGs) play an instrumental role in advancing the employee experience and create communities of shared identity.
Skip
Women in Lenovo Leadership (WILL)
More than a decade ago, Lenovo recognized the need to support women in the workplace, and a small group of female executives created Women in Lenovo Leadership (WILL) as its first ERG. WILL has physical chapters located in all five of our geographies: China, Asia-Pacific (AP), Europe, Middle East & Africa (EMEA), Latin America (LATAM), and North America (NA). Countries with chapters include Mexico, Brazil, Argentina, the U.S., Canada, the UK, France, Norway, Sweden, Germany, Australia, and China, among others. WILL focuses on supporting and cultivating women's careers at Lenovo.
Diversitas
Diversitas was launched in Bratislava by employees who are passionate about making Lenovo more inclusive. At the 2017 European Diversity Awards hosted in London, Diversitas won Outstanding Employee Network, beating out thousands of other nominations. Its members raise awareness about cutting-edge topics around LGBTQ+, disability inclusion, and immigration. Diversitas hosts 15 events annually, including celebrating Diversity Month with an in-office Pride Parade and Diversity Fair, collecting charitable donations, and delivering Human Resources training.
New and Expectant Mothers Outreach (NEMO)
To support working moms, the New and Expectant Mothers Outreach (NEMO) ERG in North America helps new and expectant mothers through community support and mentorship. This group focuses on creating a supportive network of moms who help foster a smooth transition into the world of balancing work and motherhood. Additionally, the team helps improve workplace conditions in collaboration with local facilities teams, by securing additional parking space for new and expectant mothers, as well as dedicated space for private nursing rooms.
Black Leaders Achieving Success in Technology (BLAST)
Launched in 2014, BLAST serves more than 300 African American employees across North America. The group strives to inspire, support, and empower its leaders through enlightenment, exposure, mentorship, and outreach. It provides regular career development opportunities, including its 6-month "Empower" mentor program. BLAST also regularly hosts speaker panels for best practice insights, recognizes member achievements and promotions, and partners with other ERGs to give back to the community through the Lenovo Foundation.
Hispanics of Lenovo Association (HOLA)
Launched in October 2017, HOLA focuses on empowering, developing, and advancing the next generation of Lenovo leaders of Hispanic/ Latino descent. It facilitates roundtable discussions led by executive sponsors, giving employees an opportunity to share their experiences around networking, professional development and work/life integration. HOLA also hosts an annual diaspora multicultural event celebrating Hispanic Heritage Month in September.
Pride
With the 2014 acquisition of Motorola, Lenovo became more involved in the LGBTQ community. Our Motorola Chicago office supported the LGBTQ ERG and participated in Pride Month in Chicago and San Francisco. The Lenovo Foundation helped fun support of StartOut in Chicago, a non-profit that promotes LGBTQ equality. Lenovo launched its LGBTQ group for North America with a panel discussion in June 2018. The conversation brought together allies and LGBTQ leaders in the organization to talk about their experiences and their role in attracting top talent.
Lenovo Employees of Asian Descent (LEAD)
Established in 2019, LEAD celebrates and promotes the heritage of each and every Asian ethnicity within Lenovo, assisting in developing the full potential of Asian Lenovo employees professionally while engaging and giving back to the local Asian communities. LEAD also serves as a resource in assisting Lenovo to achieve its goal of a diverse and inclusive working environment.
Rising Employees at Lenovo (REAL)
Established in 2020, REAL is dedicated to building a community of tomorrow's leaders by accelerating the growth of Gen Z early career professionals and connecting them with the leaders of today.
A Better Lenovo for Everyone (ABLE)
Lenovo's newest ERG was launched in April 2020. ABLE's mission is to offer a community of support for Lenovo employees with disabilities, or colleagues who support family or friends with disabilities at home or are passionate about being allies for the disability community. That support comes in the form of guidance for resources, navigating benefits, and supporting community organizations with shared values.
Earlier this year, Lenovo EMEA launched its own regional ERG for disabilities called PwD (People with Disabilities), with 7 countries represented among its leadership committee. An AP chapter of the disability ERG is set to launch in 2021.
Lenovo Interfaith
Launched in Brazil in 2020, Lenovo Interfaith employee resource group focuses on employee communities across religions and promotes religious tolerance in the workplace.
Meet the board
Formed in 2018, the Diversity & Inclusion Board consists of 10 senior leaders at the executive level and spans multiple geographies, business groups, and functional leaders. The board serves as counsel to the Diversity and Inclusion strategy and helps to build inclusive leadership behaviors and drive accountability across the company.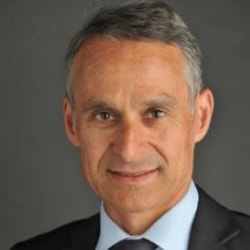 Francois Bornibus
Senior Vice President of EMEA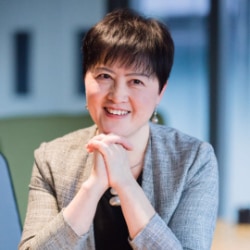 Gao Lan
Senior Vice President of Human Resources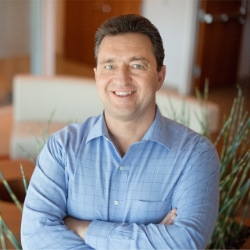 Sergio Buniac
Senior Vice President, Mobile Business Group and President of Motorola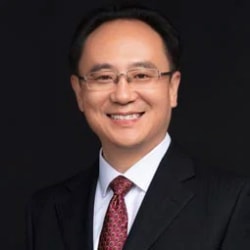 Dr. Rui Yong
Senior Vice President and Chief Technology Officer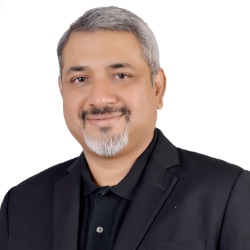 Amar Babu
Vice President, Intelligent Devices Group ROW Services Operations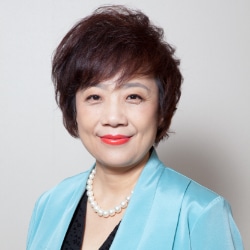 Gina Qiao
Senior Vice President, Chief Strategy Officer and Chief Marketing Officer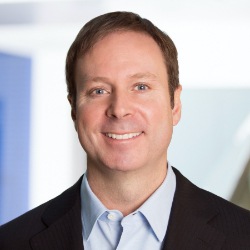 Kirk Skaugen
Executive Vice President and President of Infrastructure Support Group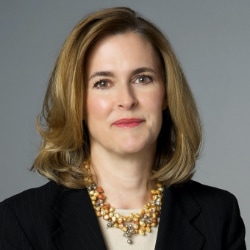 Laura Quatela
Senior Vice President and Chief Legal Officer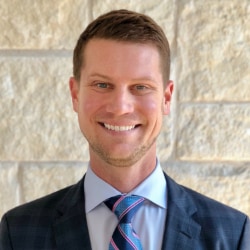 Matthew Zielinski
Senior Vice President and President of North America International Sales Organization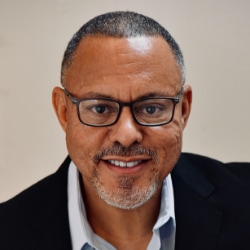 Calvin Crosslin
Chief Diversity Officer and President of The Lenovo Foundation
Executive Development and Early Career Programs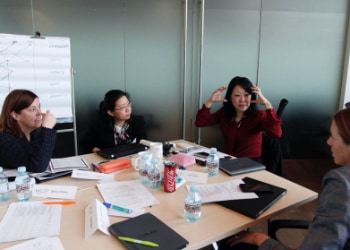 Women's Leadership Development Program (WLDP)
Founded in 2014, the Women's Leadership Development Program serves as a global corporate initiative for advancing high-potential female directors into executive roles. Partnering with Linkage Inc., a premier professional development company specializing in developing future leaders, the program serves and annual cohort of 20-25 participants from around the world. Each cohort undertakes a nine-month development series of assessments, workshops, coaching, and skill-building activities that enhance critical leadership competencies and amplify visibility to senior executives. Since 2017, the WLDP program has promoted 35% of participants into executive roles.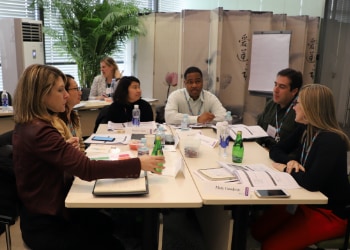 Mosaic Leadership Development Program (MLDP)
Modeled after the success of the WLDP program, the Mosaic Leadership Development Program (MLDP) was launched in 2017, to advance high-potential directors who have been identified as ready for the next step in their careers. The program represents men and women across various dimensions of diversity, including traditionally underrepresented U.S. race and ethnic groups, LGBTQ, individuals with disabilities, and veterans. Since its inception, the MLDP program has promoted seven percent of its participants into executive roles.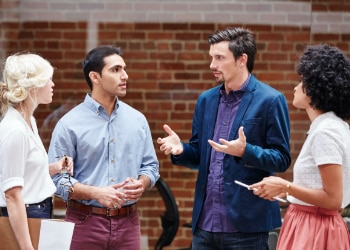 Internship Programs
Lenovo offers more than 300 internships globally through a wide variety of programs. Europe, Middle East & Africa (EMEA), Latin America (LATAM), and North America (NA) lead in hiring, hosting 50-60 college interns per year. We also have several targeted programs, like the Lenovo Scholar Network with the National Academy Foundation, which sources from underserved STEM high schools. This program has grown from six summer intern hires to 57 in three years at our U.S. operations location.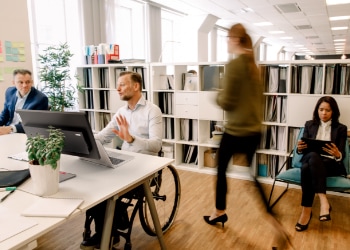 Rotational Programs
Each year we hire more than 500 Early Career hires across all geographies and business units as either regular entry-level full-time roles or part of a specific rotational program. Our flagship rotational program, Lenovo Accelerated Sales Rotational Program, has developed many leaders at Lenovo. Each class is diverse, averaging 40 percent female and 40 percent traditionally under-represented race and ethnic groups in the U.S. Additionally, our Supply Chain Rotational Program within our Infrastructure Support Group began its inaugural year in 2018 by hiring 15 early career talents in the U.S. and plans to expand globally.
Launched in 2017, our premier rotational Global Future Leader Program immerses high-achieving students into the world of a global technology company through job rotation, customized leadership training, and mentorship from company executives. We target the best students (mostly technical majors) from the top universities in Asia Pacific, China, Europe, Middle East & Africa, Latin America, and North America who have the potential to fast track to leadership.