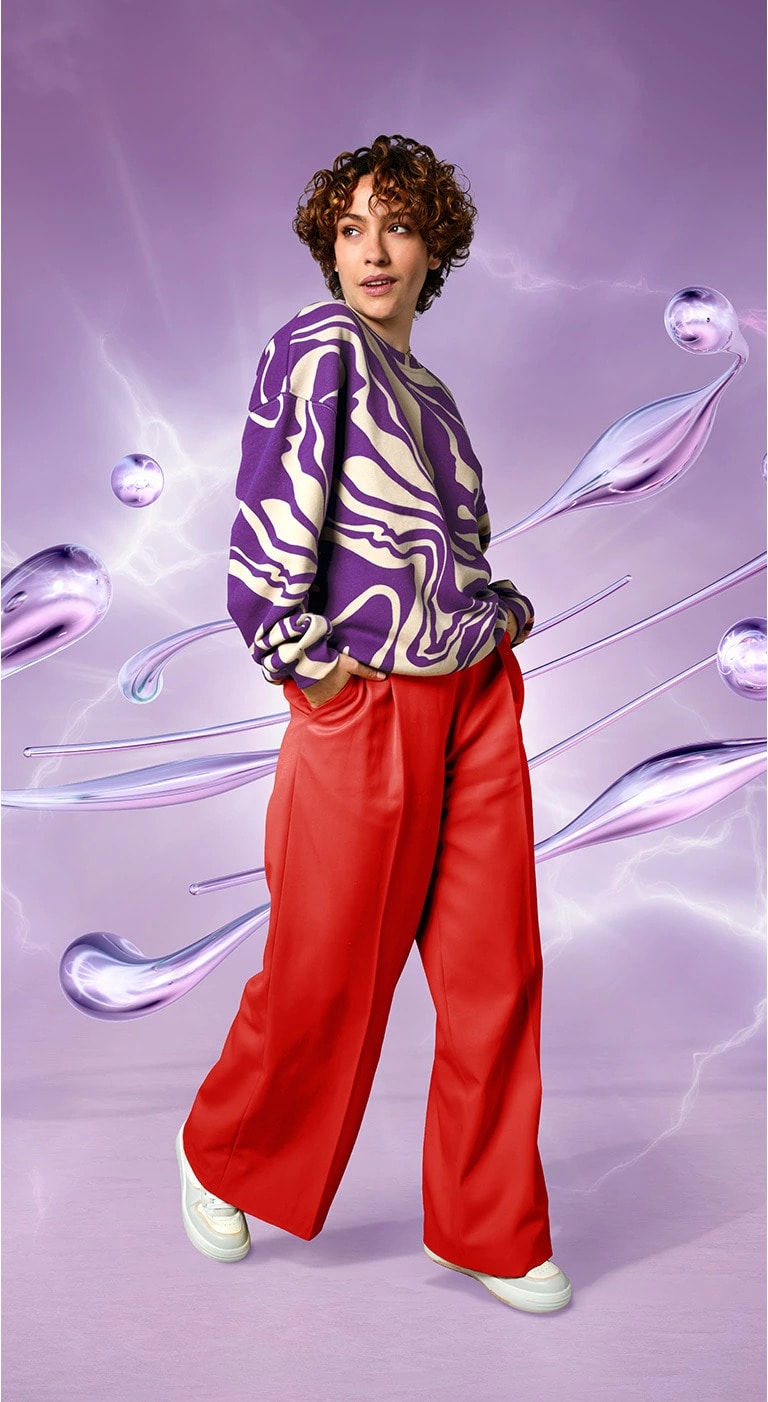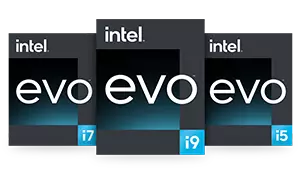 Engineered to do it all - that's a laptop evolved with Intel® Evo™ platform.
Turn inspiration into creation
Elevate your ambitions
Make an impact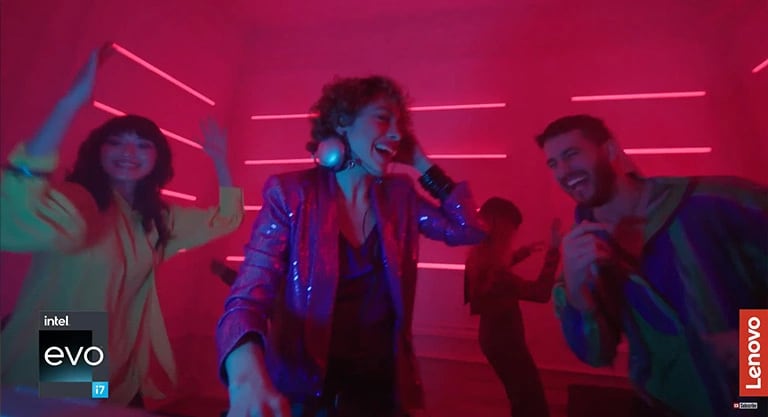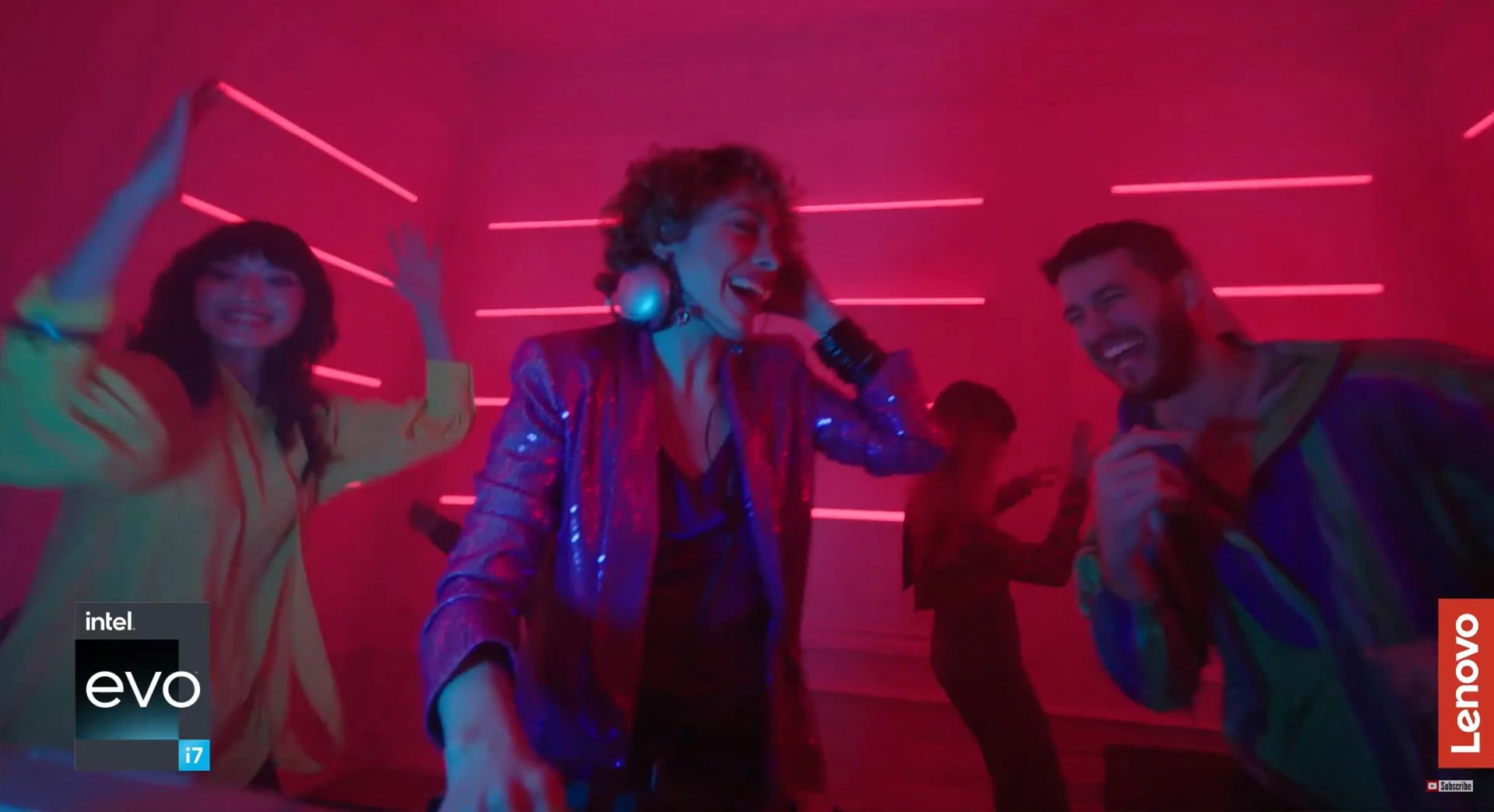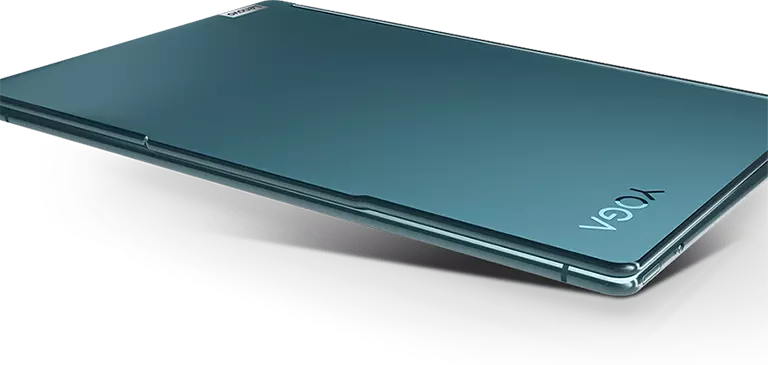 Choose
your Yoga
Transform your creative potential with Yoga, a premium, powerful ecosystem of devices. Whether it's the Yoga Pro, Yoga Slim, Yoga Convertible or Yoga AIO, each device offers users to express their creativity in their own way to discover, unleash and amplify their imagination.
Ambitious
expression
X Power with Intel®
Massively improved for the 2023 generation, and exclusive to the Yoga Pro 9i – is Lenovo X Power, a proprietary custom performance tuning solution design to pack more creator power into a thin and light laptop with the latest 13th gen Intel® Core™ processor – much beyond what it typically possible. A custom designed, specialized, 24% smaller Intel® H-series chip powers the X Power Hardware Boost, which works in concert with the Software Accelerator to deliver a top in class user experience for casual or professional content creators. The unique breakthrough on Yoga Pro 9i is a result of the deep collaboration between Intel® and Lenovo which has paved the way for a ground-breaking creator PC experience.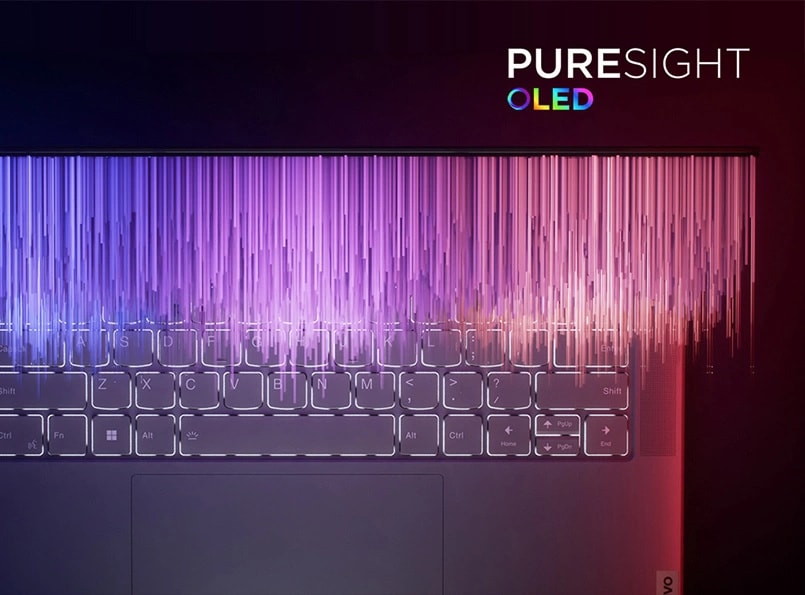 PureSight OLED
Upgrade your window to the world with an up to 4K OLED PureSight display. More pixels, more detail, and a higher refresh rate make for a silky smooth, touch capable, display that maintains the purest image fidelity for spectacular creative or entertainment experiences. And TÜV Hardware Lowe Blue Light certification protects your eyes during those long creative sessions.
The all new Mini LED PureSight Pro panel, only available on Yoga Pro 9i, offers everything included in PureSight but takes color accuracy to the next level with three delta E < 1 accurate color gamuts. The PureSight Pro display automatically switches between 100% sRGB, 100% P3m, and 100% Adobe RGB based on what content is on screen - making it the perfect choice for graphic designers, video editors and other creative prosumers.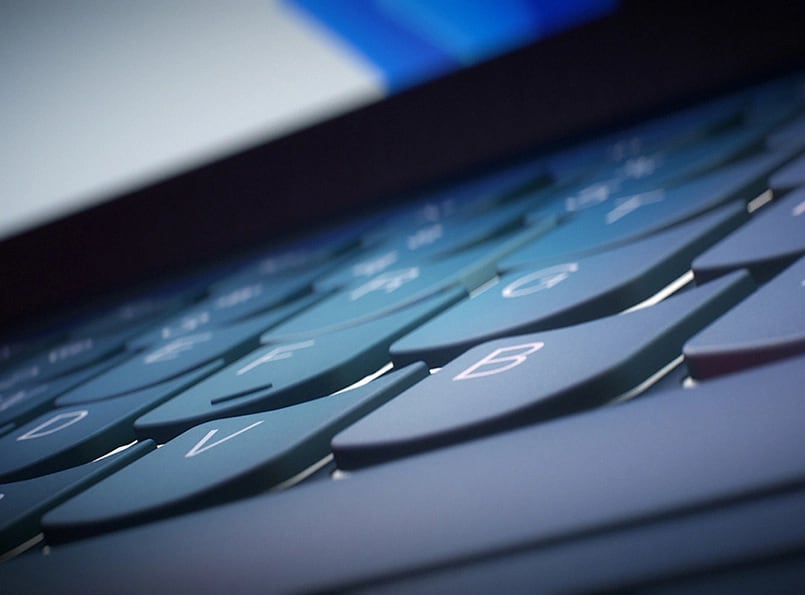 Premium Suite
Demand a higher class of video collaboration, typing and audio from your PC with the brand new Premium Suite. Communicate with four precision noise canceling mies, and listen to crystal-clear, rich sound through at least four robust speakers. Elevate your video calls and livestreams with Al-enhanced facial, and - most impressively - type faster and more accurately than ever with the new Yoga keyboard's ultra-precise 1.5mm key travel and grease-resistant 0.3m dish keys for a satisfyingly tactile typing experience.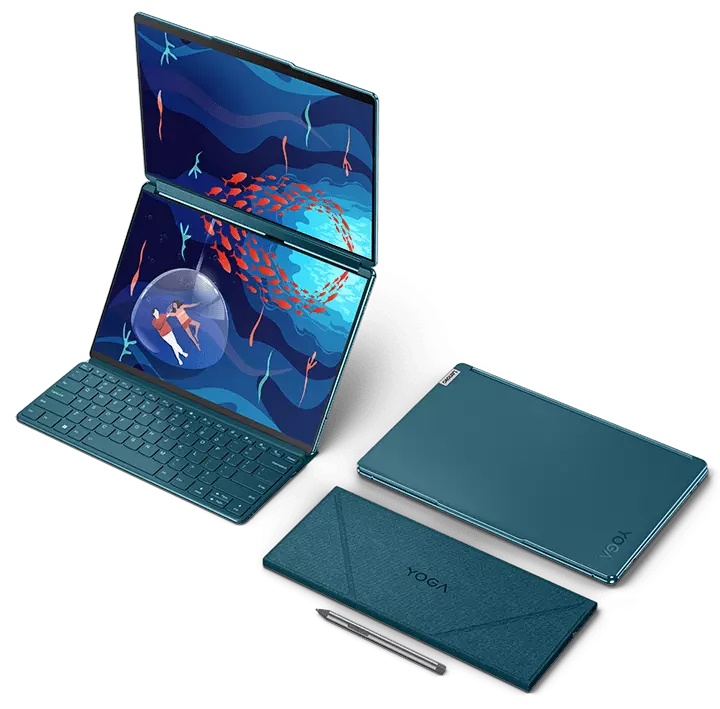 Creative
innovation
Yoga Book 9i
Rewrite everything you thought you knew with the world's first full-sized OLED dual screen laptop. The ultimate tool for creative innovation, the Yoga Book 9i's PureSight OLED dual-screen format gives the modern-day creative unlimited possibilities to bring their vision to life like never before. Dual screens, Multimode+, Unparalleled Portability, and Carbon Neutral Certified, the Yoga Book 9i empowers the user to craft their own story - in their own way.
AI Engine+
The Yoga is now a smarter PC with AI Engine+. With smart AI-tuned performance, your device is now more secure, fluid, lightning fast and crucially, more intuitive. Intelligent Sense gives you secure, immediate access with Windows Hello, sharper resolution and visuals, voice and gesture controls, reduced ambient noise and more. And keep your device more secure and protected than ever with Integrated Security.
Noise
cancellation
Effectively eliminate all distractions and experience optimal call clarity within a 50cm radius with innovative narrow beaming technology. Four integrated noise-cancelling microphones work in tandem to remove all background noise for seamless voice calls. And when multiple people are in the room, switch on the 360-degree voice capture mode for full audio coverage of every voice.
Multimode+
Unlock your full creative and collaborative potential with Yoga convertible's dynamic modes of use. Embrace the rhythm of your life and switch effortlessly between laptop, stand, tent or tablet mode with the trademark 360-degree Yoga hinge for a smooth, stable rotation, allowing you freedom to play, create and collaborate on your own terms. With the Multimode+ affordedf by Yoga Book - you can enjoy brand new scroll and book modes to unlock even more limitless possibilities.
Elegant
sustainability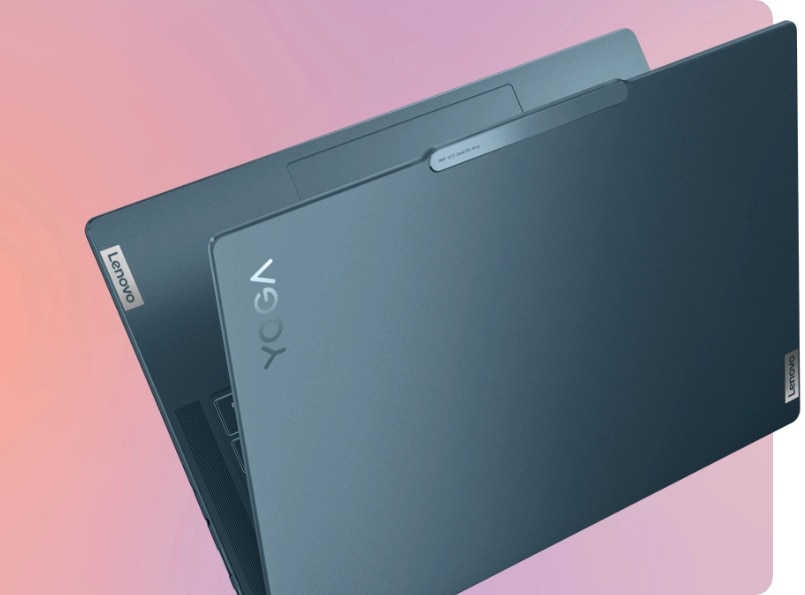 Tidal Teal color
A powerful wave ushering in the new, more sustainable, premium ecosystem of devices is represented by Tidal Teal - the new Yoga signature color.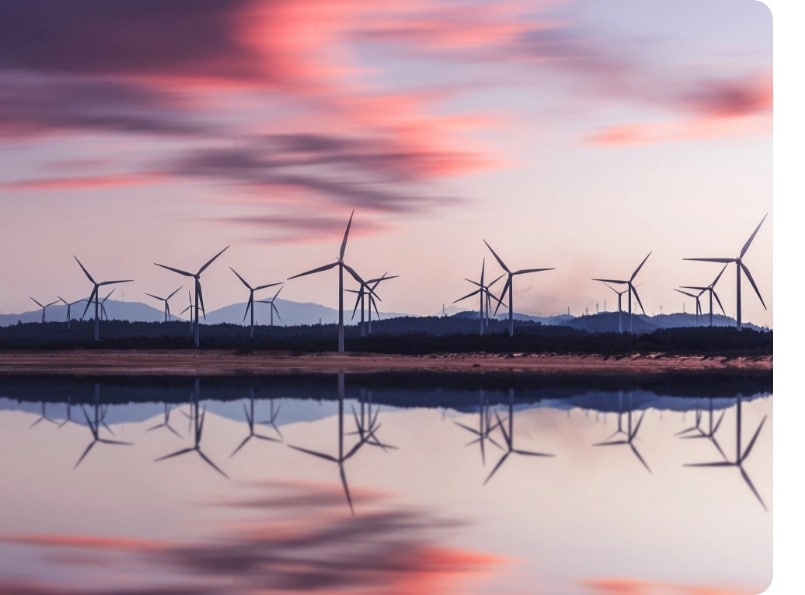 CO2 offset
Through the C02 Offset Service that's available to purchase with any Yoga device you buy. you can offset the estimated carbon emission linked to your PC over its average lifecycle by supporting projects aimed to help offset C02 emitted in the atmosphere.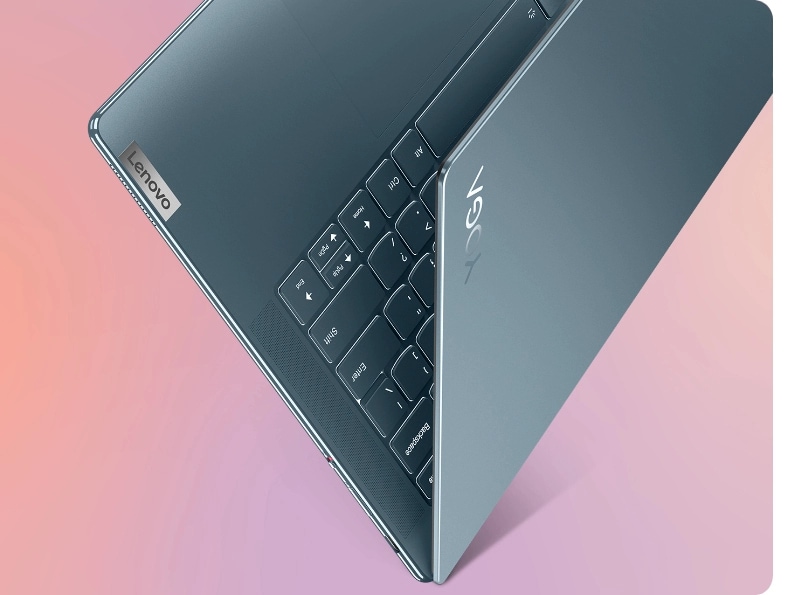 Thin, light & durable
Putting a premium on portable productivity, all Yoga laptops feature a sleek, lightweight and MIL STD 810H durable design' crafted for comfort and mobility, with gently sloping contours and a comfort-edge design. The minimalistic body not only balances elegant style with practicality, but also integrates our approach to sustainability with its use of recycled materials and plastics.
*With the exception of Yoga Book 9i.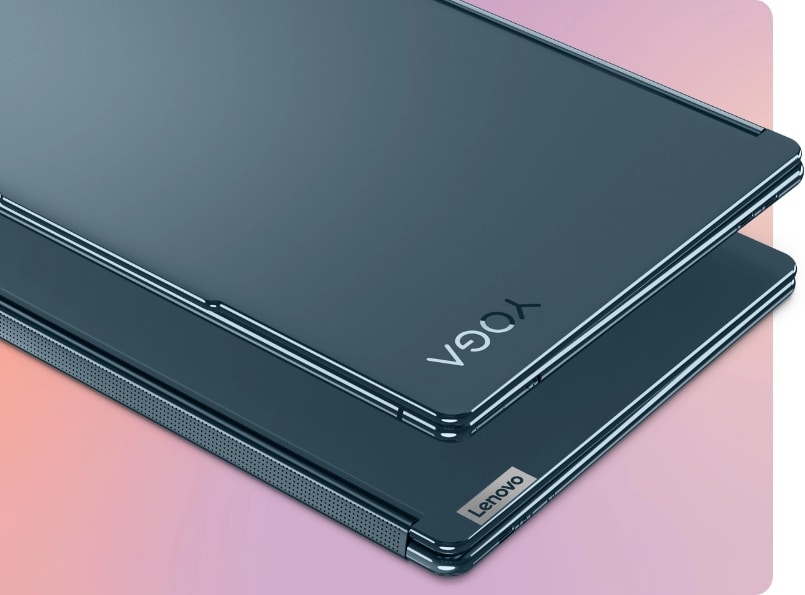 Comfort edge
The Lenovo Yoga fuses premium design and engineering to create a sleek and chic laptop with a comfortable grip. The signature Comfort Edge design features clean rounded edges for a truly ergonomic holding experience, building on Lenovo's commitment to craft products that not only look good but feel good to use.
Sustainable Packaging
We use recycled, renewable, and innovative bio-based materials in our packaging to help reduce our environmental impact.
Our entire 2023 Yoga product portfolio packaging is made up of 90% Recycled and Renewable materials.
The Yoga Book 9i achieves Plastic-Free Packaging.
The plastic packaging cushion on select 2023 Yoga products is replaced with Dry-Pressed Paper Pulp.*

*Only for 2023 Yoga 6 and 2023 Yoga Slim 71 Carbon

All paper we use in 2023 Yoga packaging are FSC-certified.
The system bag that ships with the 2023 Yoga 6 is made from Bamboo Fibre and is 100% Bio-Based.
30% Ocean-Bound Plastic is used in the system bags for all 2023 Yoga 7/7i and 2023 Yoga Slim 6/6i.
Sustainable Materials
Incorporating recycled aluminum and post-consumer recycled plastic, the 2023 Yoga Series' sustainable design helps us to move towards a more environmentally-friendly future.
For every 100K 2023 Yoga Pro 9i 14" we manufacture, we use 4.475 tons of Recycled Aluminum in our products, equivalent to the amount of Recycled Aluminum found in over one million typical 12-ounce beverage cans!*


* Based on the assumption that a typical 12-ounce aluminum beverage can contains around 33% recycled aluminum and weighs approximately 13 grams.

At least 50% Recycled Aluminum is used in the top or bottom cover across the 2023 Yoga portfolio*

*With the exception of the Yoga Slim 7i Carbon.

The Yoga Book 9i's top cover is made of 100% Recycled Aluminum. And the fabric in the Yoga 6's top cover is made from 100% Recycled Plastic.
The power adaptor case is made from 90% Post-Consumer Recycled Plastic across the 2023 Yoga portfolio.*

*With the exception of Yoga Pro 7/7i and Yoga Pro 9/9i.

The keyboards are made of at least 50% Post-Consumer Recycled Plastic on select 2023 Yoga Products.*

*Only for 2023 Yoga Pro 7/7i. Yoga Pro 9/9i, and Yoga Slim 7.

We use 4.8 tons of Recycled Plastic for every 100k 2023 Yoga 7i 16" manufactured, and 13.4 tons in packaging.
Smarter Climate Action
We are environmentally conscious through smarter climate action with multiple certifications and the use of fsc-certified paper in packaging that contributes to reforestation.
All 2023 Yoga are EPEAT® Gold registered*


* EPEAT-registered where applicable - see www.epeat.net for registration status by country.

All Yoga Book 9i's are Carbon Neutral Certified*

*PAS 2060:2014. Product carbon footprint is conducted in accordance with ISO 14067:2018, and certified by TÜV Rheinland"

All 2023 Yoga products are ENERGY STAR® certified.
All 2023 Yoga PCs support Lenovo C02 Offset Services*

*Only for 2023 Yoga Pro 7/7i. Yoga Pro 9/9i, and Yoga Slim 7.

With the exception of the Yoga Book 9i. Offset estimated emissions across the average lifecycle of your PC. help support vetted climate action projects around the world, and have full transparency of the contribution you are making towards the environment.
For every 100k units of the 2023 Yoga Slim 7 14" manufactured, we use 61.2 tons of fsc-certified paper for the packaging, contributing to over 1000 trees being replanted or allowed to regenerate naturally.
Shop your Yoga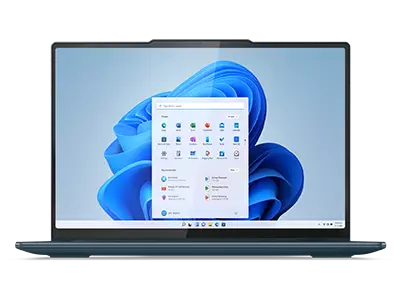 Pro
Unleash your power
with Yoga Pro
Shop Pro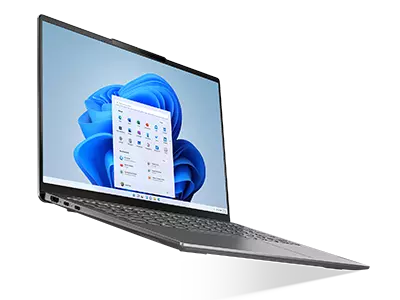 Slim
Make your move
with Yoga Slim
Shop Slim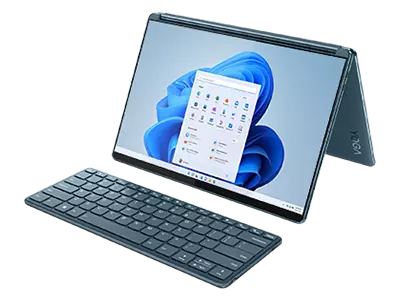 2-in-1
Shape your creativity
with Yoga 2-in-1
Shop 2-in-1
Discover Yoga now
Join us for a immersive tour in the Yoga Virtual Showroom. Understand the products and let us help you select the one that fits you the most.
Go to the experience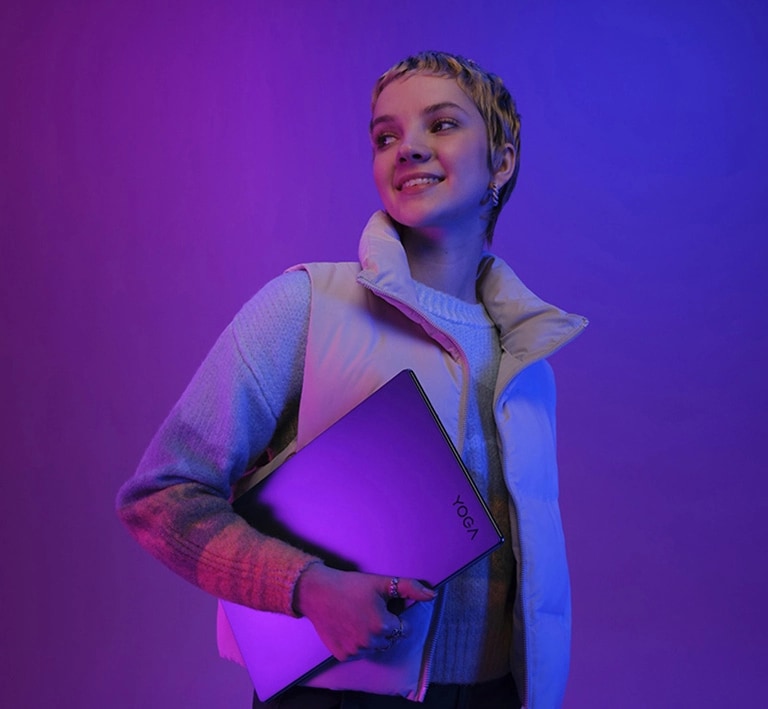 Yoga + Windows 11, easier together.
Windows 11 brings you closer to what you love with the powerful performance and ultimate portability of the Yoga portfolio.
Completely reimagined everything simplified - making it easy to connect to what matters most.
Type without keyboards. Sketch on screens. Tap or click. Giving you more ways to work, play, and create.
Save your time and screen space with Snap layout, customized taskbar, multiple desktops, and seamless redocking.
Harness your creative power with our inspired Yoga series, carrying all the latest Windows 11 built-in creator tools - Journal app, Clipchamp, Screen Recorder in Snipping tool, Photos apps etc. Unleash your creativity in the most efficient way.
Footnotes and disclaimers
As of November 30 2022
Based on research conducted internally by Lenovo as of April 7 2022 of all major PC manufacturers shipping more than one million units worldwide annually.
All shipped Yoga Slim 9i are carbon neutral certified to PAS 2060:2014
Product carbon footprint is conducted in accordance with ISO 14067:2018 and certified by TÜV Rheinland
Based on Lenovo internal lab test data, more 70% of the plastic by weight were reduced from Yoga 9i and Yoga Slim 9i via using Korrvu suspension film to replace traditional plastic cushion
EPEAT Silver registered in the US on all 2022 Yoga laptops except Yoga Slim 7 Pro and Slim 7 Carbon series
30% recycled plastic in power adapters for all 2022 Yoga laptops with the exception of Yoga Slim 9i, Yoga Slim 7i Carbon, Yoga Slim 7 Pro