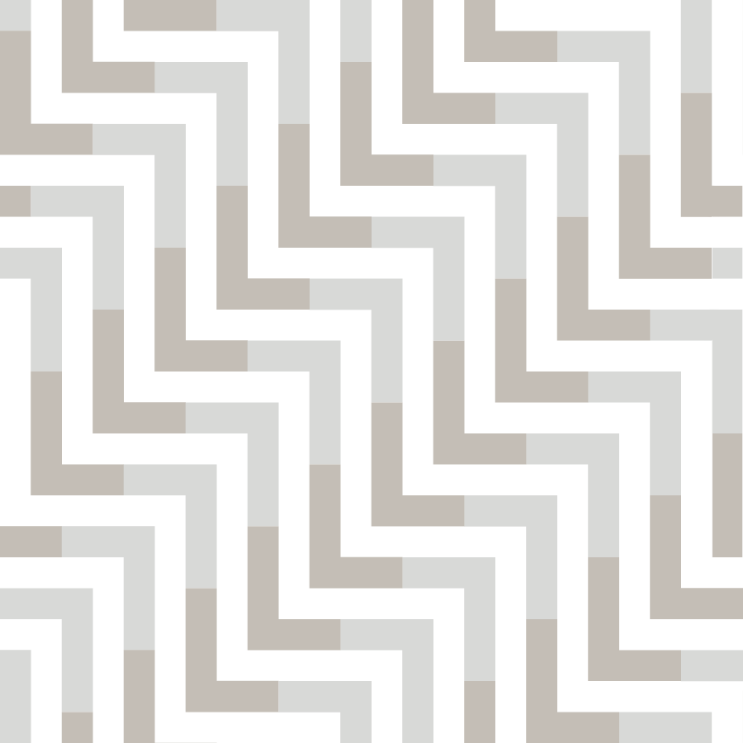 Work your way
The days of being in the office from 9-to-5 are in the past. With remote work becoming more common, your "office" options are endless, so you should have dependable and portable work tools that match this new flexibility. Lenovo Go accessories help bridge the gap between the fluid lifestyle of remote work and top-notch productivity.
Discover Lenovo Go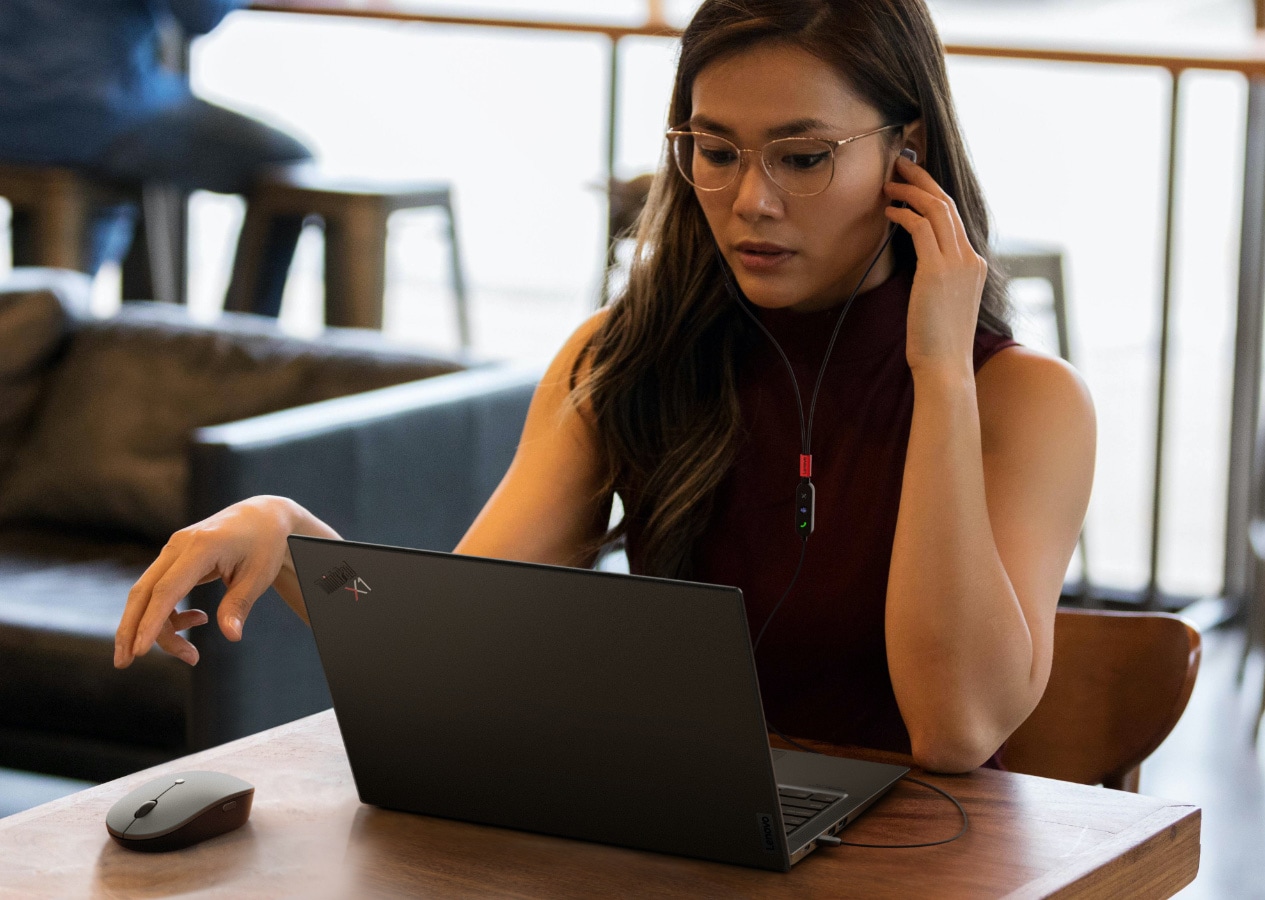 Feel liberated
The mobility you need to turn any space into a workspace
Our Lenovo Go accessories include wireless mice, headphones with Active Noise Cancelling, power banks, and more. These devices are designed to give you the ability to set up a workspace that's as efficient as any cubicle. Make the beach your boardroom, or your backyard the corner office—Lenovo Go devices make remote work easy.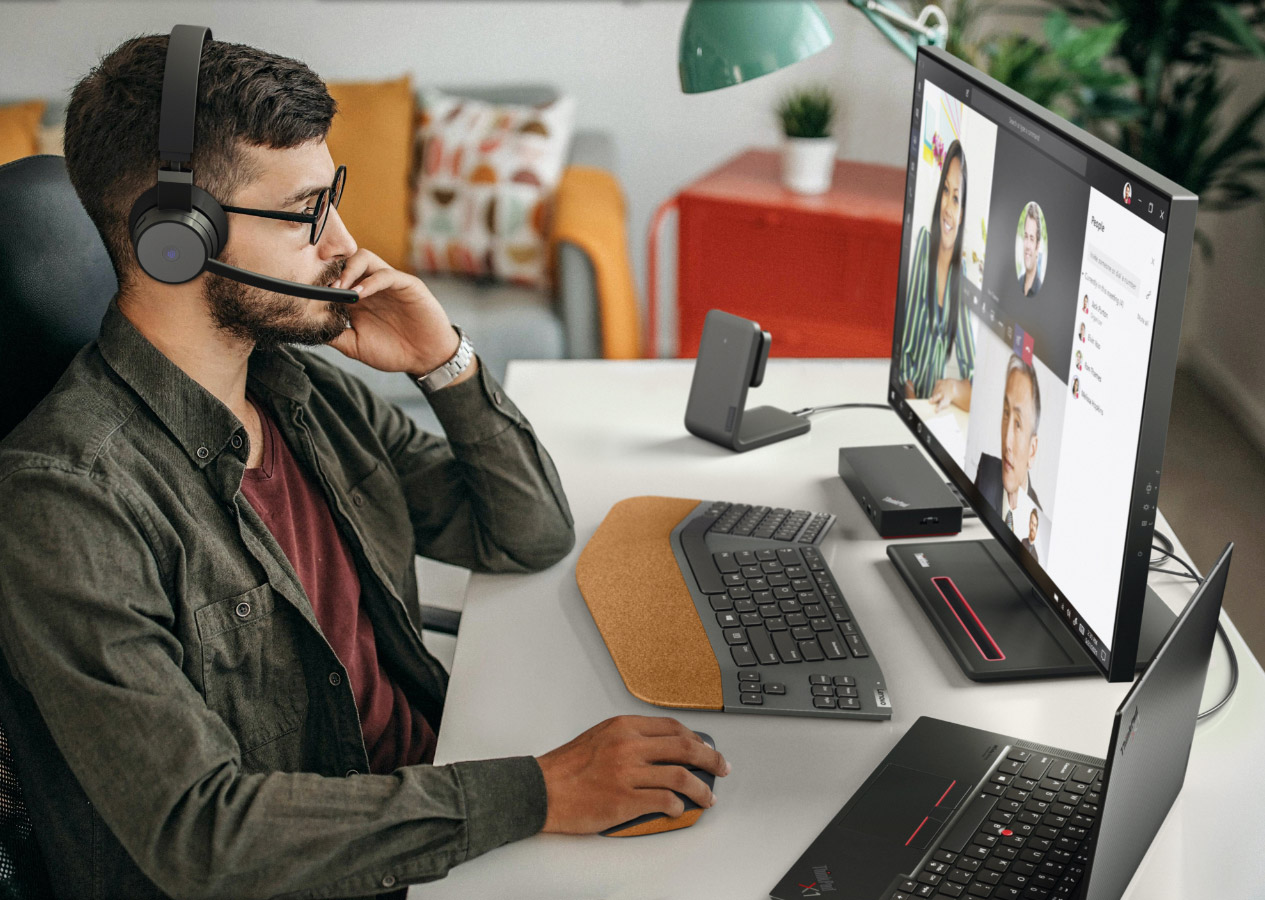 Peace of mind
Take control from a distance
Lenovo Go devices are designed to enhance your experience on Microsoft Teams, Zoom, and other VoIP tools, giving you the ability to govern meetings with your colleagues effortlessly. Bluetooth® headsets and speakers with noise cancelling microphones provide crystal-clear audio so that your guidance and leadership shines through to your colleagues as if you were standing next to them.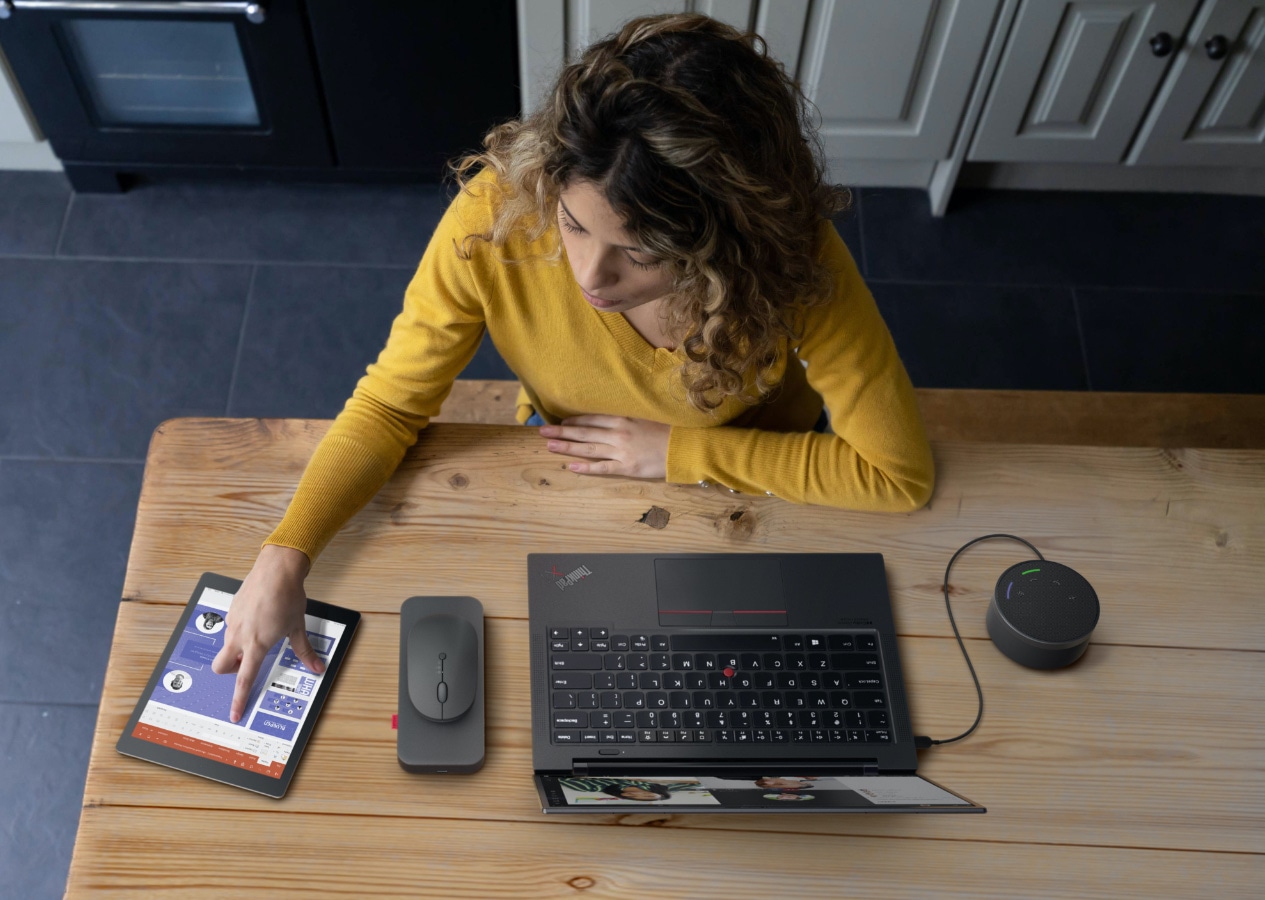 Feel empowered
Go where you want with the tech that you need
You're untethered from the confines of your company's four walls, but that doesn't mean your mobile workspace has to be a mess of clunky accessories. Lenovo Go devices are compact and made for easy use, storage, and travel, so you can be at your best wherever you decide to work.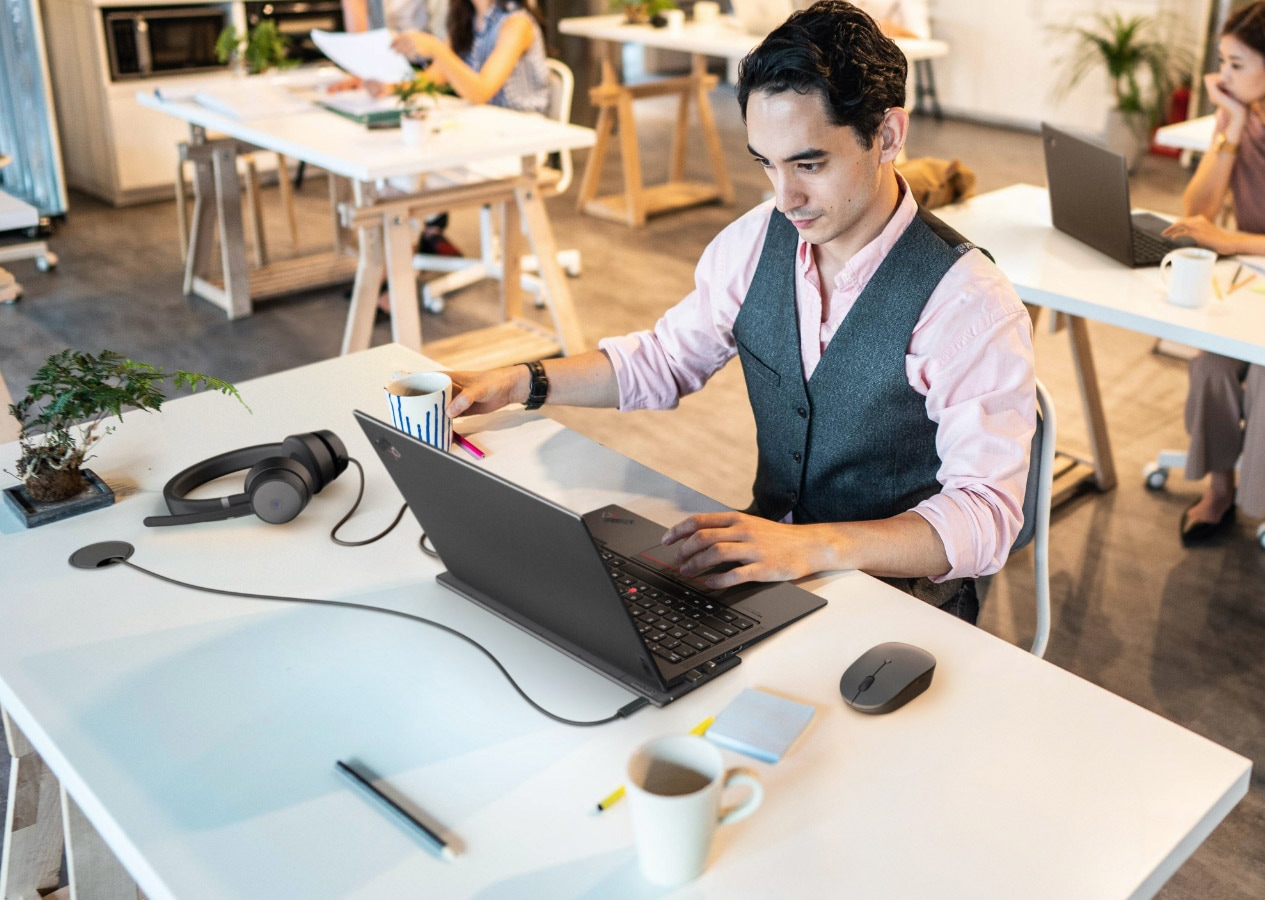 Be confident
Quality you can depend on
You need to depend on your devices working every time you turn them on, no excuses. Lenovo Go offers a line of field-tested products that keep you mobile and efficient no matter where your journey takes you. They also exude professionalism with clean, seamless designs that match your lifestyle.