Lenovo-NVIDIA Alliance

Lenovo and NVIDIA, working towards a smarter, faster future
Enjoy a competitive advantage in an accelerating future, with fast, secure, and scalable, end-to-end solutions for data-centered enterprises of all sizes.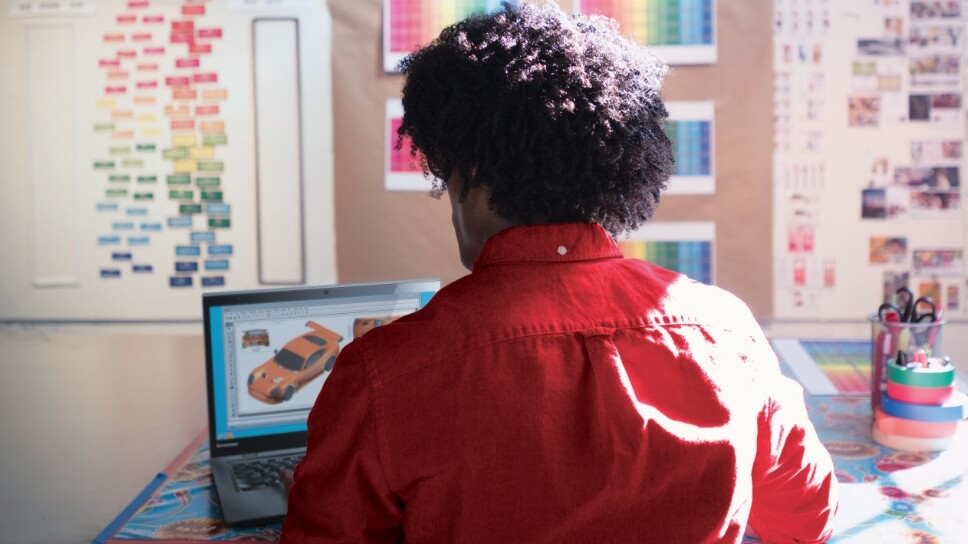 Lenovo ThinkSystem and ThinkEdge servers and devices support the new NVIDIA L4 Tensor Core GPU which improves efficiency and security from Edge to Cloud.
The NVIDIA Ada Lovelace L4 Tensor Core GPU delivers universal acceleration and energy efficiency for AI, video, virtual workstations, and graphics applications in the enterprise, in the cloud, and at the edge.
Lenovo and NVIDIA, working together to deliver smarter technology for all.
Data-centered organizations of all sizes are making faster, data-driven decisions with deeper insights, producing competitive advantages. Inspired by our joint vision and backed by the technology and expertise of Lenovo and NVIDIA, we bring customers scalable, secure, end-to-end solutions to establish or expand their AI & analytics, edge computing, and remote work capabilities. Our customers are making smarter data-driven decisions and gaining better insights from the edge to the cloud.
Together, we deliver innovative solutions and intelligent infrastructures used to solve great challenges.
Predator Cycling, in Nashville, Tennessee, adopted NVIDIA Omniverse Enterprise to streamline their operations to create digital twins of their products, allowing them to scale quickly. Learn more about Predator Cycling's journey to create a digital twin with Lenovo & NVIDIA.
Realize your potential, by tapping into ours
Lenovo and NVIDIA customer success stories
Learn how Lenovo and NVIDIA are helping customers solve problems, inspire new thinking, and push the boundaries of what's possible.
The latest ThinkSystem and ThinkEdge solutions
Lenovo delivers NVIDIA certified high-performance AI servers, digital twin ready infrastructure and ruggedized Edge servers.
Resources
Gain valuable insights with our transformation and innovation experts. Share in the latest data-centered trends and thought leadership, to help you create a smarter enterprise.
Is your data ready for the future?
Contact a Lenovo solutions expert to explore how Lenovo solutions can help your business.