LENOVO VANTAGE FOR GAMING
Stay on top of your game
Optimize settings and personalize your gaming experience.
Play the way you like—to win.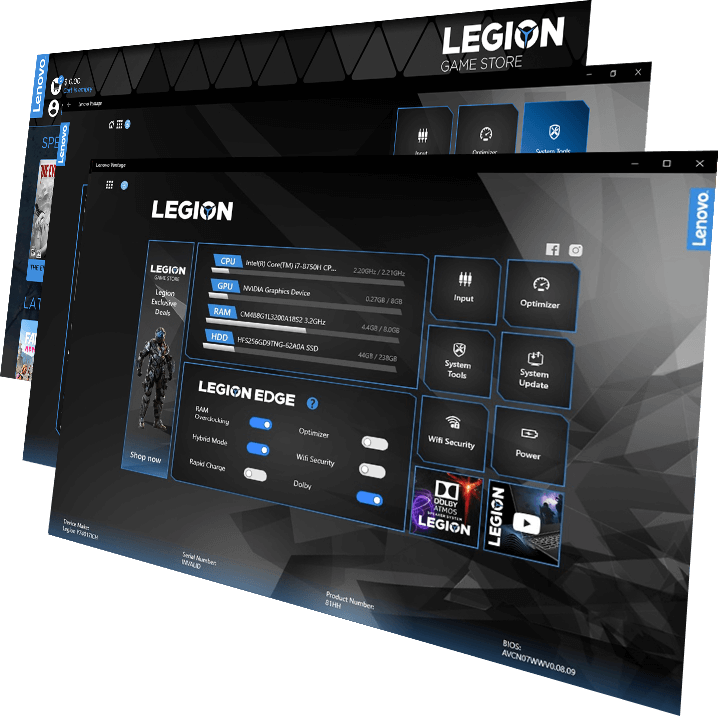 Less time tweaking, more time gaming
Graphics power when you need it
Legion Edge's Hybrid Mode automatically switches between graphics modes. Dedicated graphics cards are designed for gaming, but they're overkill for everyday activities like taking notes in class. In those cases, when battery life is more important, Hybrid Mode switches to integrated graphics. Get the best of both worlds—top performance when you need it, and extended battery life when you don't.
Fight a better battle
Hardware overclocking
Take your frame rate through the roof with advanced overclocking features. Enable overclocking for your CPU and memory, then forget about game lag forever.
Light it up
RGB lighting customization
With millions of RBG colors to choose from, you can personalize your rig as you see fit—show off when you want to, blend in when you don't. And it's never been easier to play in the dark.
Stylish, savage, & seamless
Exclusive to Legion PCs
Lenovo Vantage for Gaming makes it easy to get more out of your Legion PC by enabling you to personalize your settings and optimize your system's performance—quickly and seamlessly.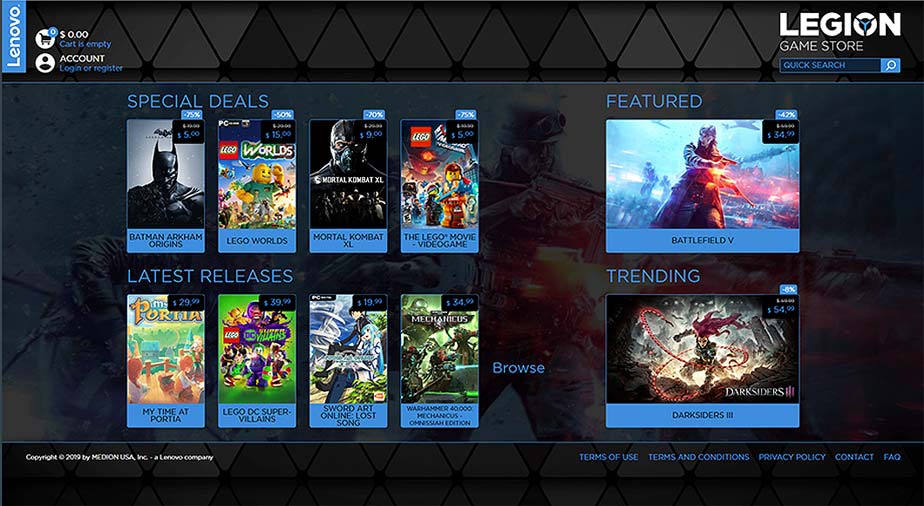 Legion Game Store
Shop for hot titles and sweet discounts
Want to get great deals on new releases, classic titles, indie games, and more? Look no further than the all-new Legion Game Store where you can get access to exclusive discounts, and take advantage of weekly sales.*
* Legion Game Store is only available in the United States