Lenovo Mirage AR with MARVEL Dimension of Heroes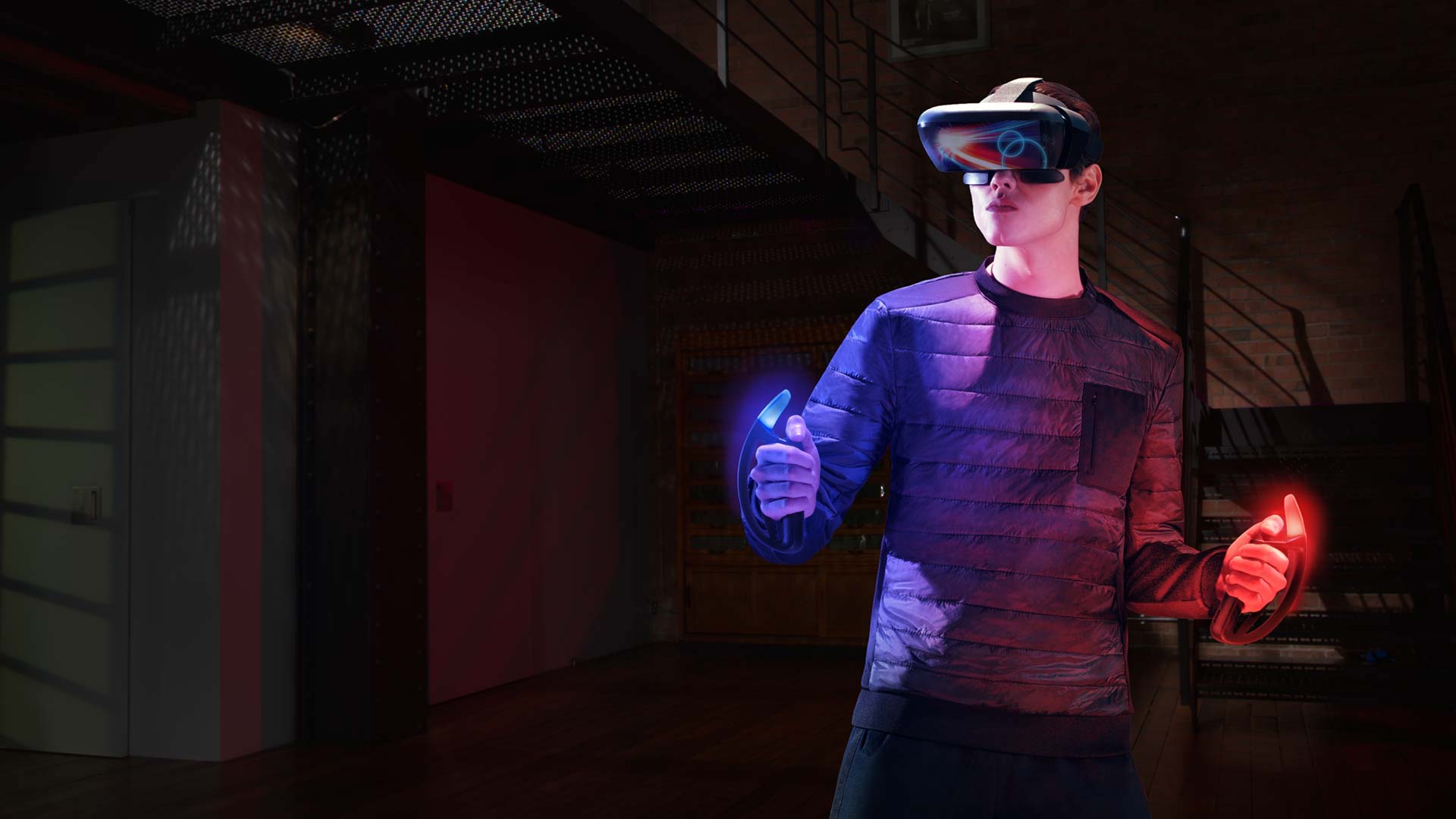 Lenovo Mirage AR
Lenovo Mirage AR's smartphone-powered augmented reality lets you play as iconic heroes and engage in epic battles right in your living room. Lower your headset, raise your controllers, and transform into powerful champions facing down nefarious villains. Defend Your Reality in MARVEL Dimension of Heroes. Awaken Your Inner Jedi in Star Wars™: Jedi Challenges. Available now on Lenovo Mirage AR.
Defend your reality from the forces of interdimensional evil! Fight for justice as Captain America, cast magical spells as Doctor Strange, unleash Vibranium energy as Black Panther, and much more! Experience three game modes across dozens of hours of gameplay. Take on the Dread Dormammu and his dark lieutenants in order to prove yourself Earth's Mightiest Super Hero!
Playable Heroes
Select from six legendary heroes, each with their own incredible weapons and powers, to save Earth from the forces of darkness.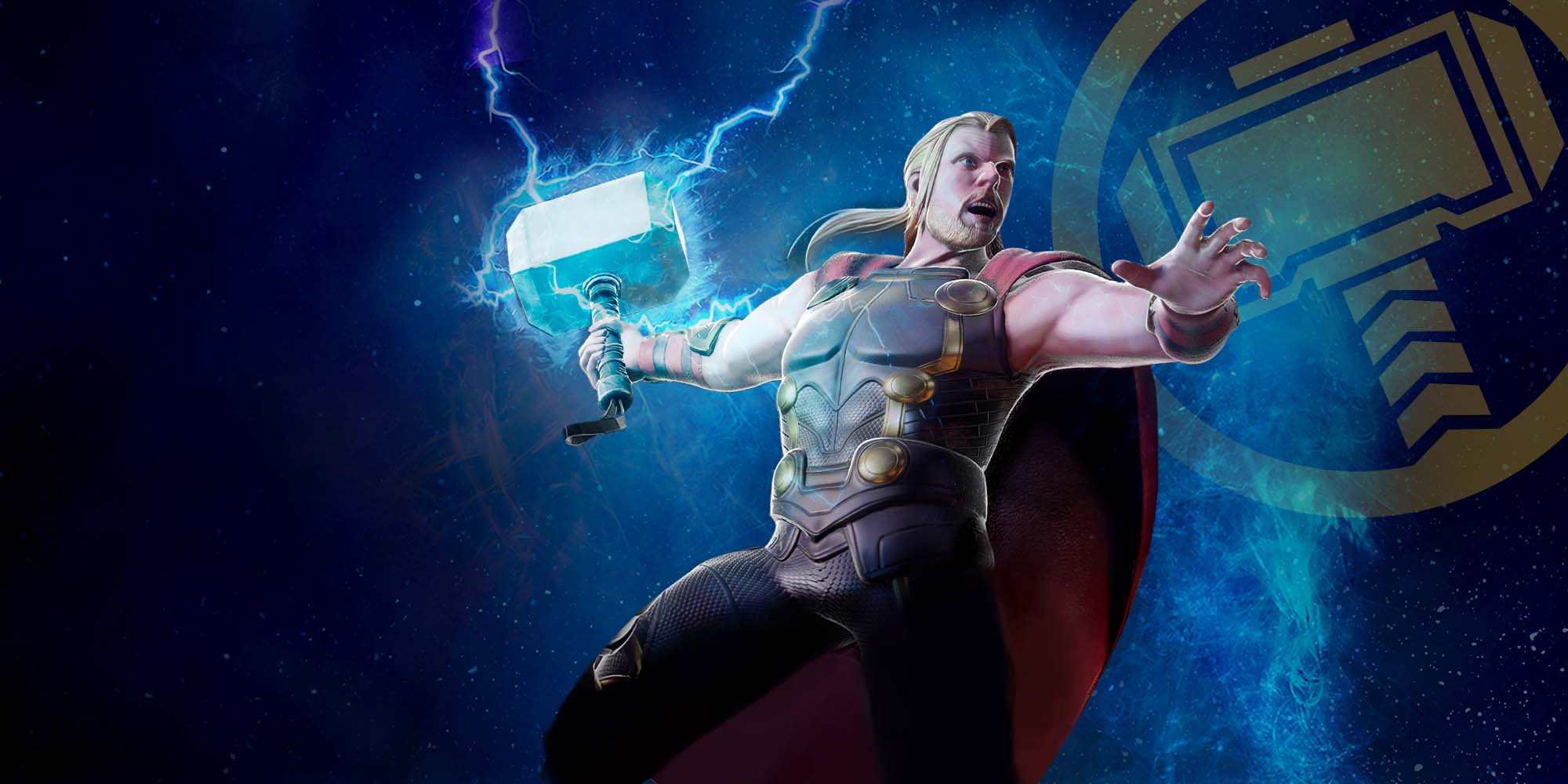 Thor
Son of Odin and heir to the throne of Asgard, Thor stands among the mightiest of Earth's heroes. Possessed of godlike strength, he wields the enchanted hammer Mjolnir, which only he alone is worthy enough to command. Thor can also call upon the power of lightning to vanquish the forces of darkness.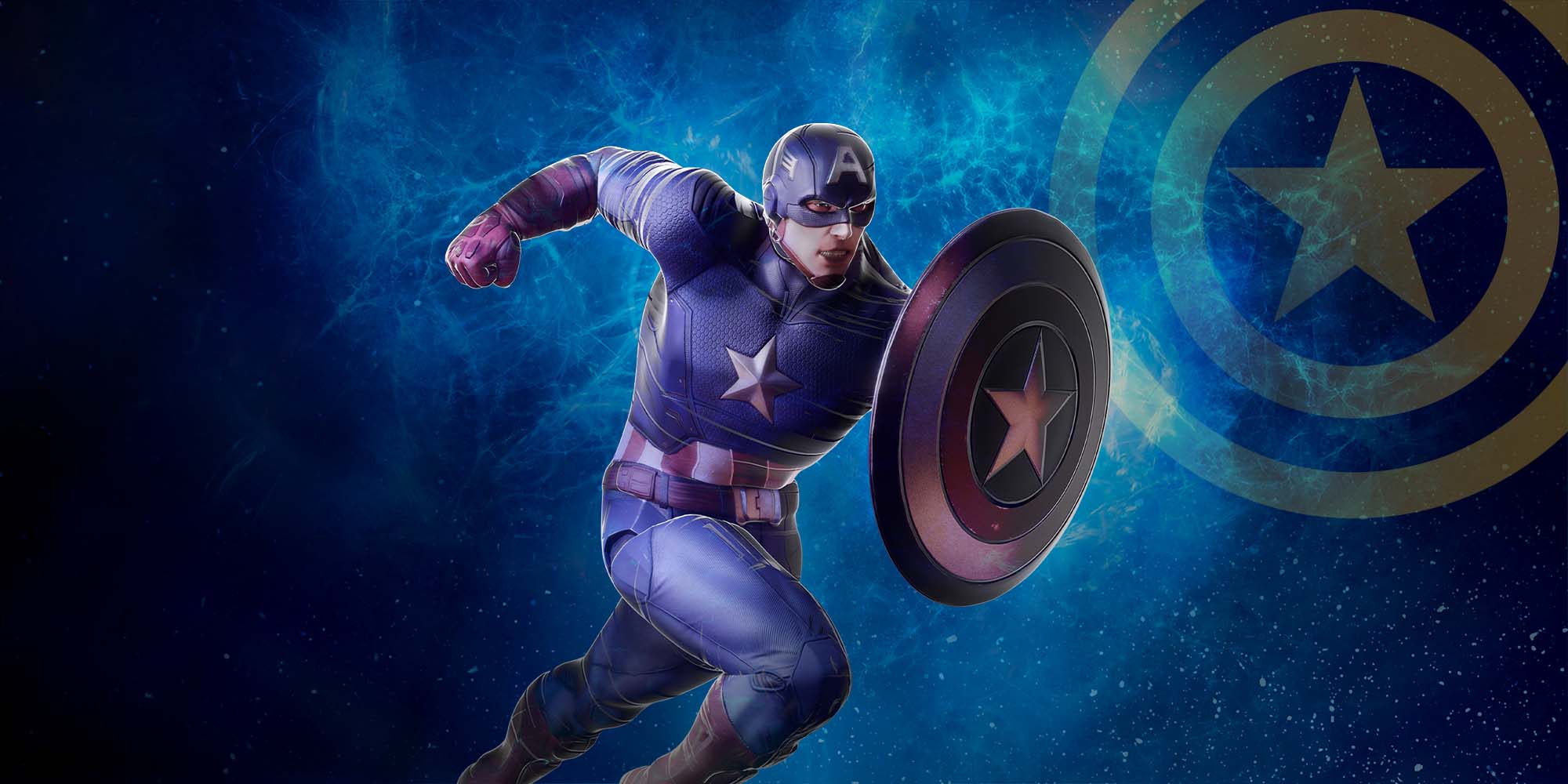 Captain America
After being injected with an experimental Super-Soldier serum during World War II, Steve Rogers was transformed into Captain America. Possessing heightened strength, a mastery of hand-to-hand combat, and unmatched leadership abilities, Captain America takes his iconic shield into battle to ensure Earth's survival.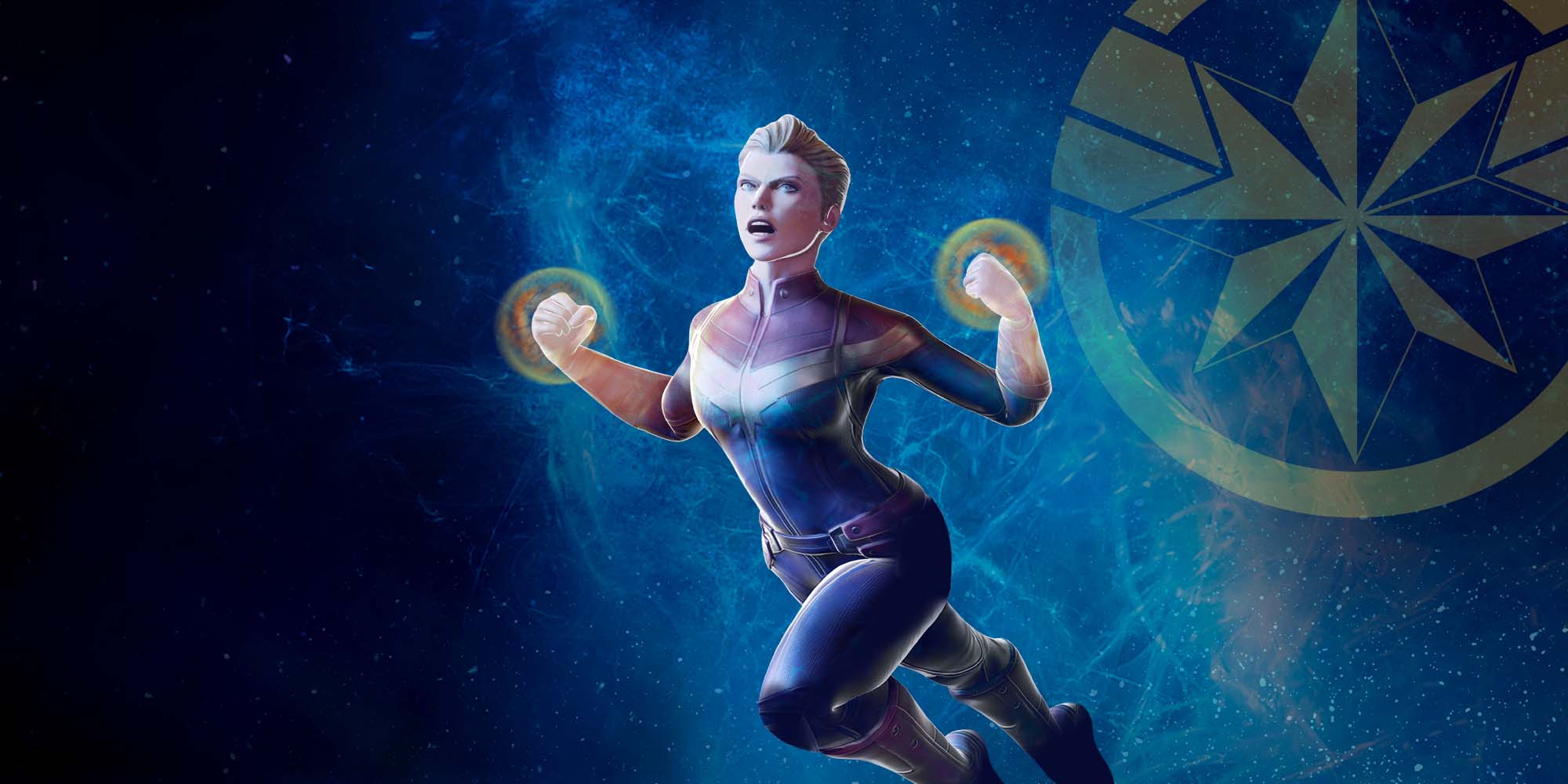 Captain Marvel
Once an air force pilot, Carol Danvers was infused with Kree DNA and transformed into one of the universe's most powerful heroes, Captain Marvel. A super-being of incredible strength and agility, Captain Marvel can manipulate photon energy and unleash intense blasts to stop Earth's invaders in their tracks.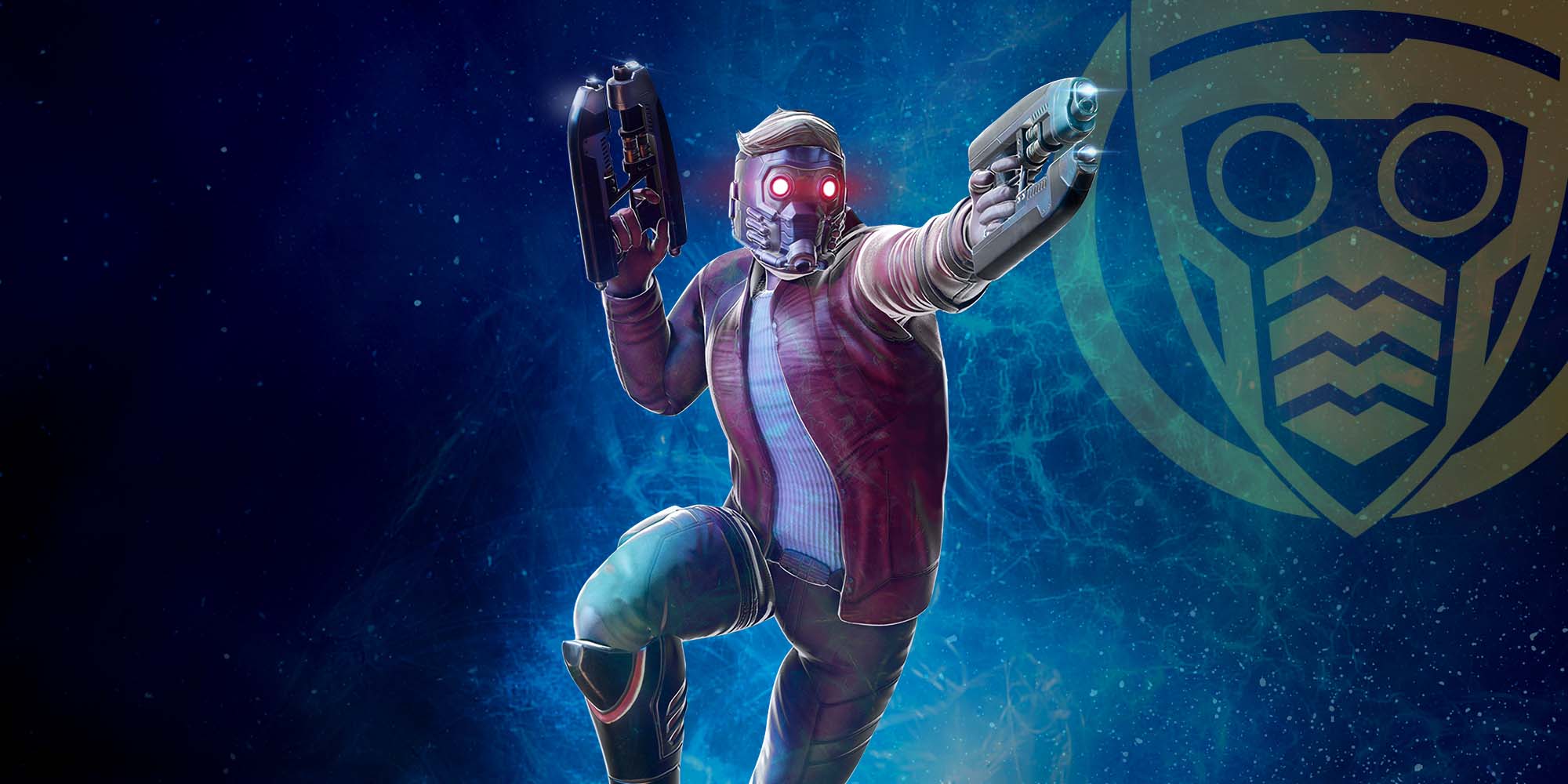 Star-Lord
Taken from Earth as a boy, Peter Quill was raised alongside a band of intergalactic pirates. In time he became Star-Lord, headstrong leader of the Guardians of the Galaxy. Armed with dual Quadblasters, Star-Lord is an unparalleled marksman who stands ready to eliminate evil wherever it crops up.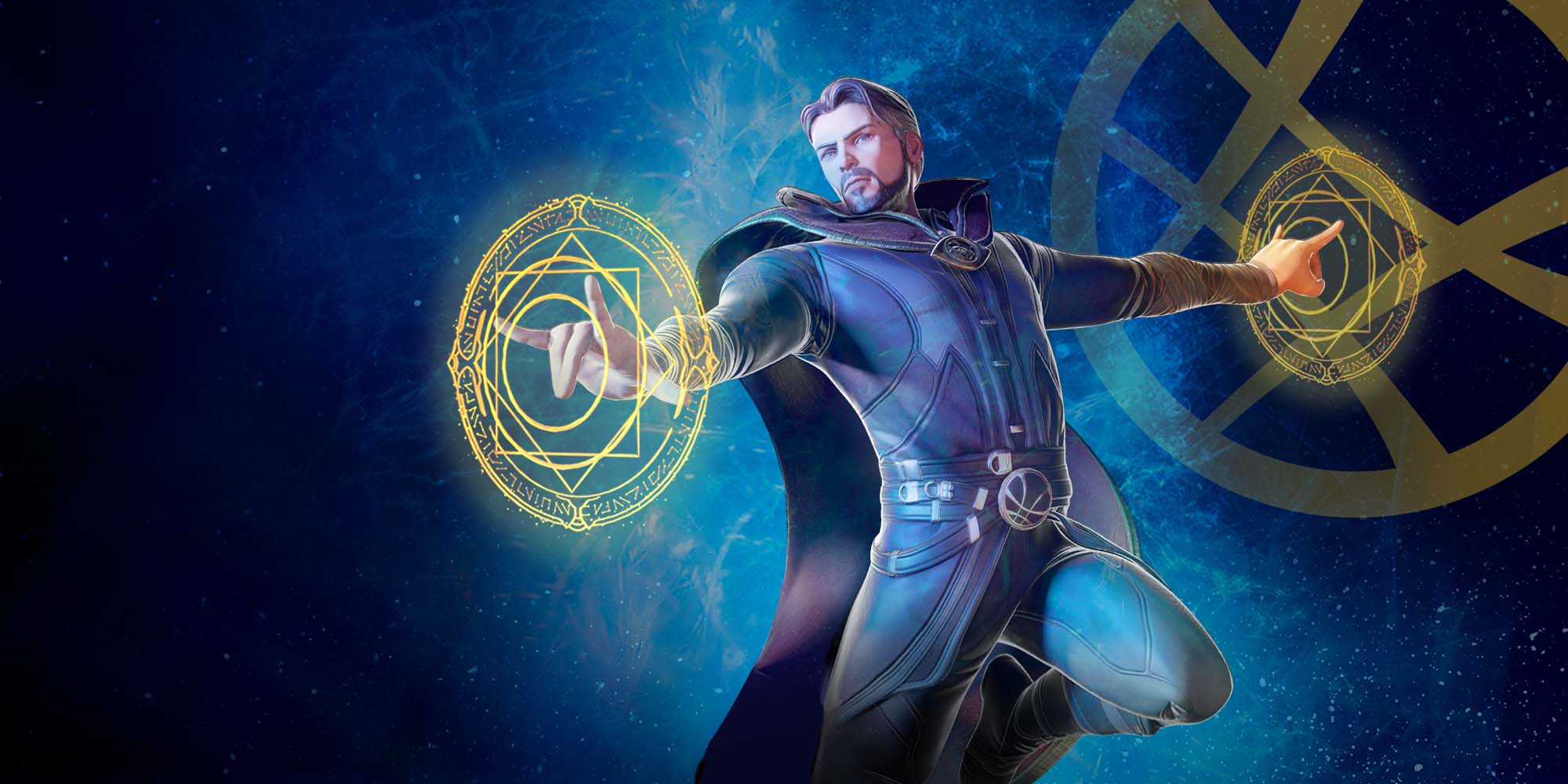 Doctor Strange
After a car crash left Stephen Strange permanently injured, the search for healing led to his becoming a Master of the Mystic Arts. Now the Earth's Sorcerer Supreme, Doctor Strange commands incredible arcane spells, including the fabled Crimson Bands of Cyttorak and the legendary Bolts of Balthakk. A longtime nemesis of the Dread Dormmamu, Strange's magical expertise will prove pivotal in defeating the Dread One's forces.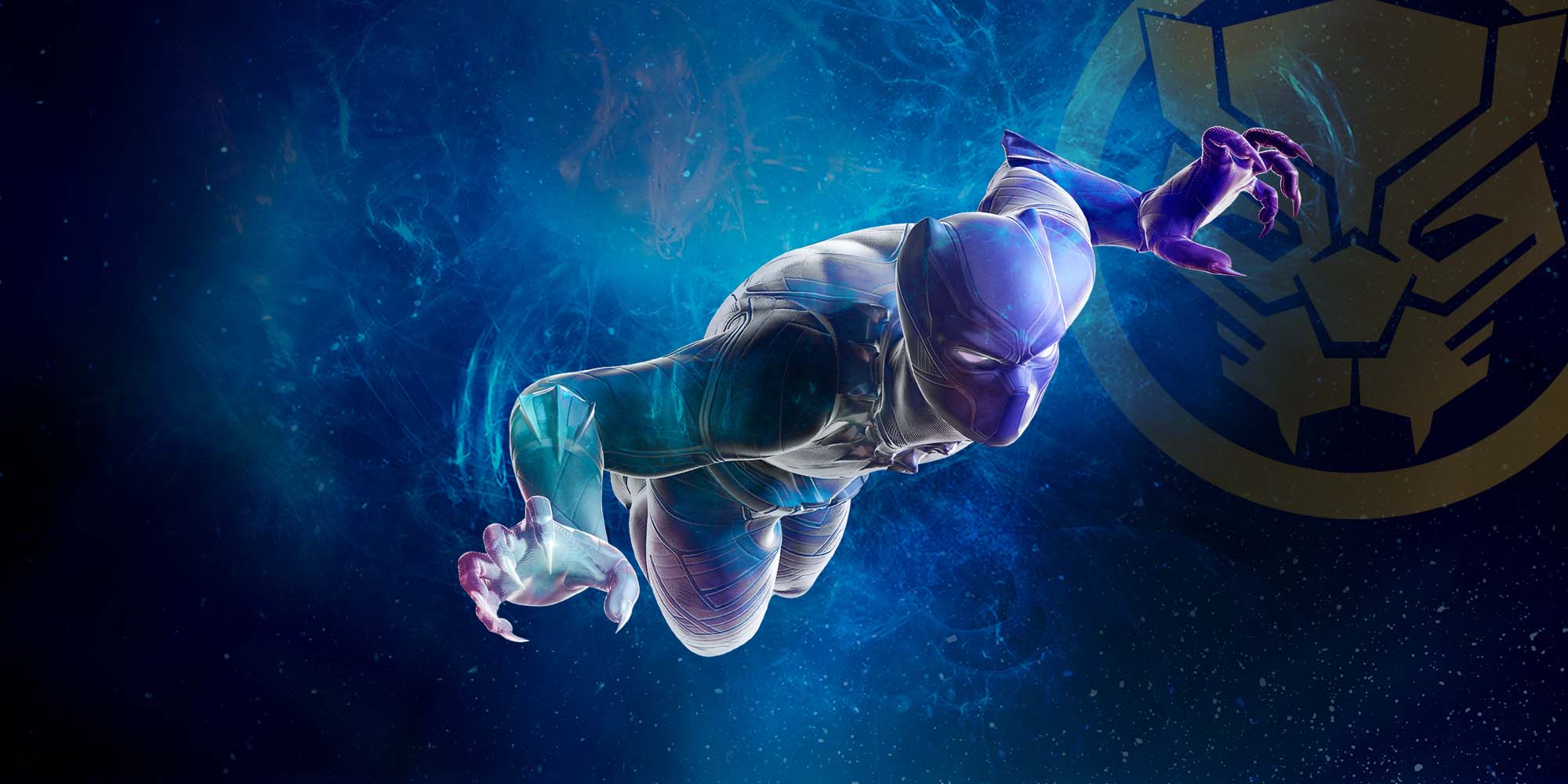 Black Panther
King T'Challa rules the secluded nation of Wakanda, while defending both his kingdom and our planet as Black Panther. He possesses superhuman strength, speed, and reflexes, as well as expertise in Wakanda's highly advanced Vibranium technology, letting him absorb enemy attacks and emit blasts of kinetic energy.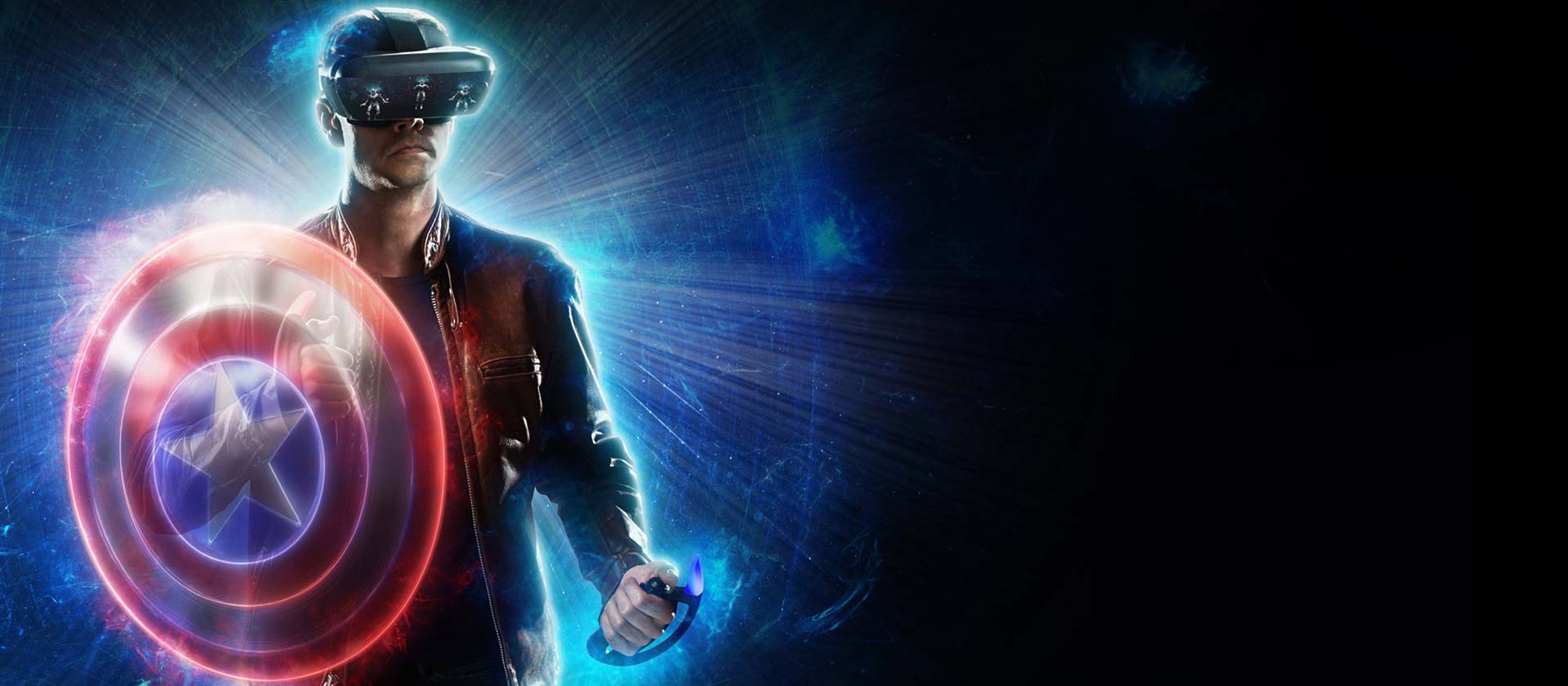 Story Mode
The Dread One, Dormammu, descends upon the Earth! Unleash your heroic powers to save our world from destruction in an epic, original MARVEL storyline!
Play as one of six iconic Super Heroes each with their own unique powers and playstyles: Captain America, Thor, Star-Lord, Doctor Strange, Captain Marvel, or Black Panther.
Face off against Super Villains like Loki, Ultron, and Ronan in order to reach Dormmamu himself.
Summon companion heroes like the Hulk to wreak havoc on your enemies.
Complete story objectives and collect trophies to display in your Trophy Room.

Read More

Close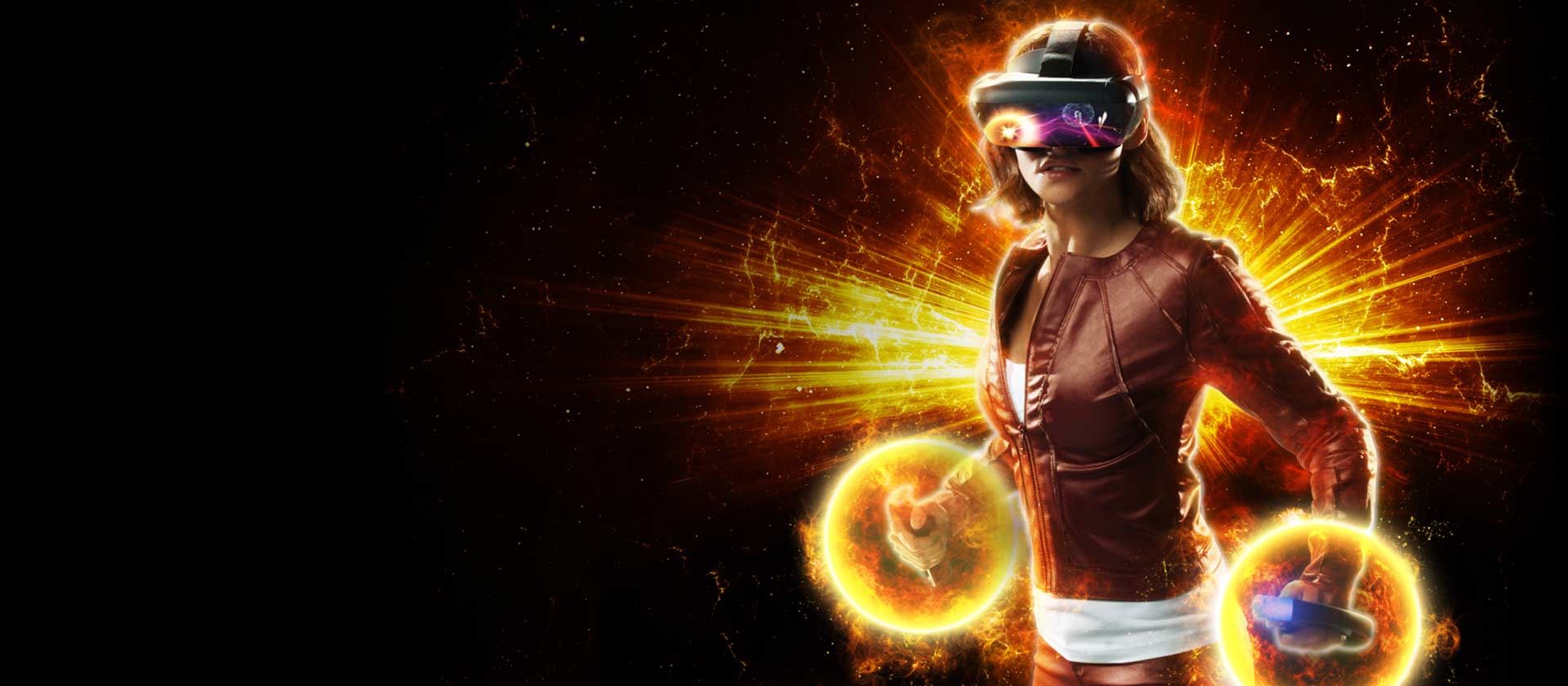 Survival Mode
Face down waves of enemies in competitive assault battles. Compete for high scores to prove yourself against players from around the world.
Skillfully string together attack combos and overcome increasingly difficult enemy assaults to maximize your score.
Rank against players across the globe on the Survival Mode Global Leaderboards. (Separate leaderboards available for each hero.)
Reach Survival Mode objectives to secure additional collectible trophies.

Read More

Close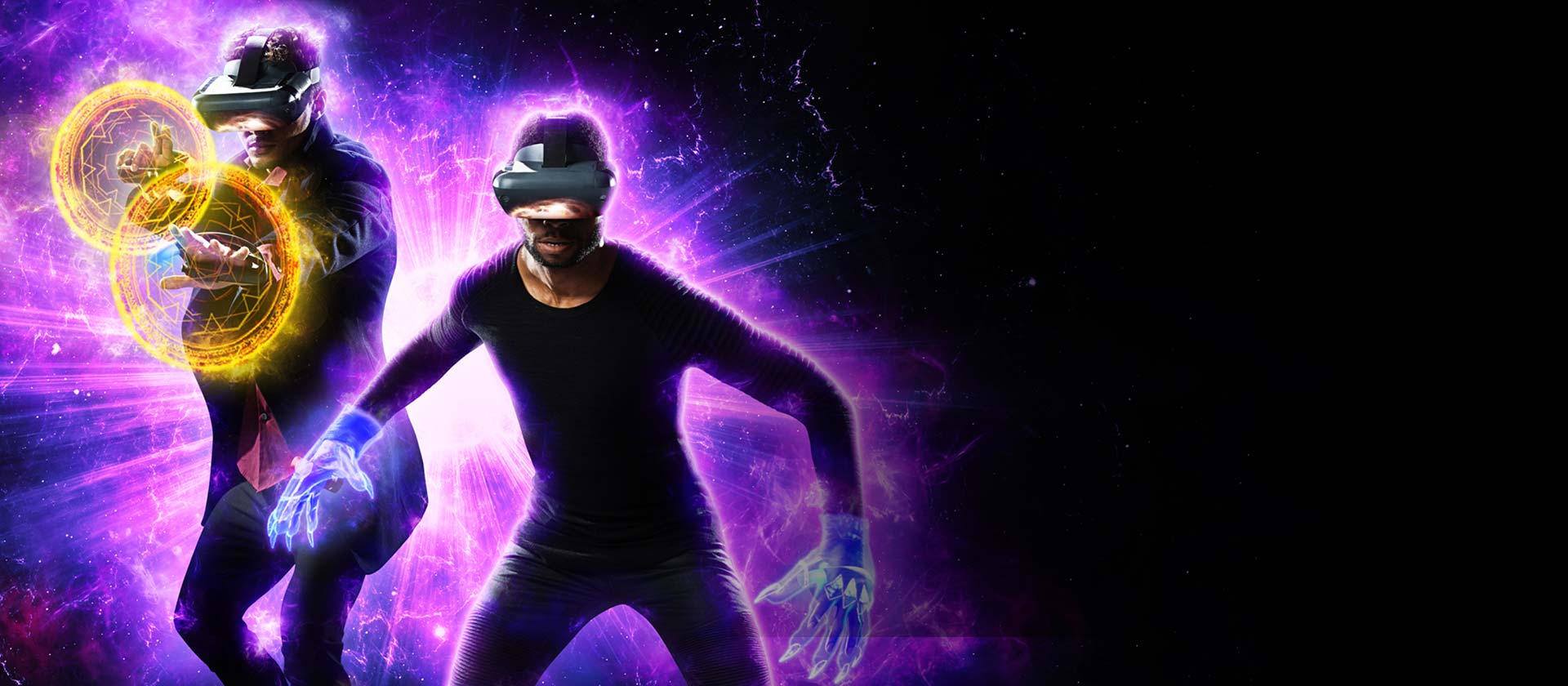 Co-Op Mode*
Team up with a friend and wage war against the forces of evil.
Choose from two heroic duos and battle together against enemy minions to reach the final Super Villain showdown.
Play as Thor & Captain America, or as Black Panther & Doctor Strange.
Rank against teams across the globe on the Co-Op Mode Global Leaderboards. (Separate leaderboards available for each superhero pair.)

Read More

Close
*To play Co-Op Mode, both players must each have a separate Lenovo Mirage AR starter kit (Lenovo Mirage AR headset, Lenovo Mirage AR controllers, and tracking beacon) and the latest version of the MARVEL Dimension of Heroes mobile app downloaded on a compatible smartphone. Players must be in the same space.
Also compatible with

Pursue the path of the Jedi and take up your lightsaber. Battle villains like Darth Vader and Kylo Ren, command room-scale battles as a Jedi general, and hone your mental acuity in games of Holochess. Or explore the path of the dark side and confront heroes like Rey and Yoda. All this and more in the award-winning Star Wars™: Jedi Challenges.
Specifications
Lenovo Mirage AR Headset

Dimensions

mm: 209.2 x 83.4 x 154.8
inches: 8.25" x 3.28" x 6.09"

Weight

1.05 lbs (477 g)

Buttons

Select/Video Capture/Menu

Battery

2200 mAH, Li-Po, Up to 5 Hours

I/O

Micro-USB

Universal Controllers

Dimensions

mm: 197.3 x 87.5 x 35.2
inches: 7.77" x 3.44" x 1.39"

Weight

0.29 lbs (130 g)

Buttons

Button 1/Button 2/Analog Stick/Power

Battery

2 x AA Battery, Up to 8 Hours

Connectivity:

Bluetooth® 4.2

Tracking Beacon

Dimensions

mm: : 94.1 x 76.7
inches: 3.70" x 3.02"

Weight

0.25 lbs (113.5 g)

Buttons

Power/Color Switch

Battery

2 x AA Battery, Up to 20 Hours
What's in the box

Lenovo Mirage AR Headset
Universal Controller x 2
Tracking Beacon
Phone Tray
Lightning to Micro-USB Cable
USB-C to Micro-USB Cable
AA Battery x 6
5V / 1A Wall-charger
Power Cable
Quick Start Guide

Compatible phones

MARVEL Dimension of Heroes and Star Wars: Jedi Challenges are smartphone-powered experiences compatible with select Android and iOS devices.

The following phones have been tested for compatibility: iPhone® Xs, iPhone Xs Max, iPhone X, iPhone 8 Plus, iPhone 8, iPhone 7 Plus, iPhone 7, iPhone 6s Plus, iPhone 6s, iPhone 6 Plus, iPhone 6. Samsung Galaxy S9, S8, Samsung Galaxy S7 edge, Samsung Galaxy S7, Google Pixel XL, Google Pixel, Moto Z2 Force, Moto Z, LG G6. Mate 10, Mate 10 Pro, Nova 2S, Xiaomi MIX2, Sony Xperia XZ1

In addition, other smartphones which meet the below requirements should enable play of MARVEL Dimension of Heroes and Star Wars: Jedi Challenges:

Processor & Memory

iOS: 1.4 GHz Dual Core + 1 GB RAM or more
Android: 2.0 GHz Quad Core + 2 GB RAM or more

Dimensions

Strictly under 158.3 mm x 77.7 mm x 7.95 mm

Screen Size & Placement

Strictly bigger than 4.3" (104 mm x 39 mm)
Aligned with phone tray display cutout
Mirage AR FAQ

Read the most commonly asked questions we've received from fans and customers.

Open FAQ >

Community

Share tips and strategies with your fellow heroes at the Mirage AR fan community.

Visit community forum >
Batteries included in Lenovo Mirage AR with MARVEL Dimension of Heroes. A compatible phone and the MARVEL Dimension of Heroes companion app are required. Additional data rates may apply when downloading the app. Marvel characters, objects, and described experiences only appear as augmented reality images through the Lenovo Mirage AR Headset when in use with a compatible phone. More content may be available in future downloads. App and content subject to availability
Google Play and the Google Play logo are trademarks of Google Inc.
Apple and the Apple logo are trademarks of Apple Inc., registered in the U.S. and other countries. App Store is a service mark of Apple Inc., registered in the U.S. and other countries.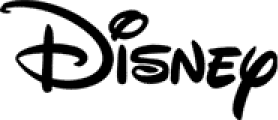 © 2019 Lenovo. © 2019 MARVEL.