Lenovo Sustainability
Combatting Climate Change: Supply Chain
Supplier GHG Emissions
We take great effort to eliminate climate change risk in our supply chain through responsible partners and program coverage. To that end, we are proud to be members of the Responsible Business Alliance (RBA), the world's largest industry coalition dedicated to electronics supply chain responsibility, and the CDP, a voluntary organization that aims to mitigate the dangerous impacts of climate change.
For our top Tier 1 suppliers, Lenovo implements the Responsible Business Alliance's (RBA) Environmental Reporting Initiative or the CDP reporting tool. Based on our suppliers' Scope 1 and 2 GHG emissions reported for 2016, we estimated that the emissions allocated to Lenovo from 90% of our direct spend (59 key suppliers) were approximately 1,855,000 MT CO2e.
Lenovo's 2017/18 supplier GHG emissions data has been verified by the independent verification body Bureau Veritas to a limited level of assurance.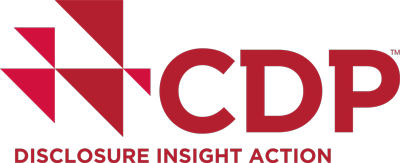 Our supplier emissions intensity has fallen
31%
since 2010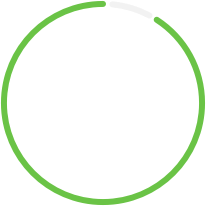 of our suppliers by spend had specific GHG reduction targets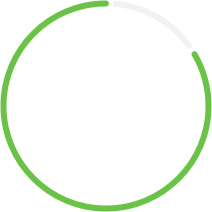 have formal third-party verfication of their emissions reporting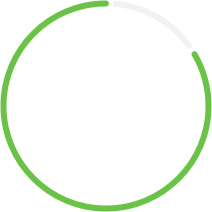 of our suppliers by spend formally reports to CDP

All of Lenovo's key procurement personnel are trained semi-annually on sustainability concerns. On the 2017 CDP Supply Chain questionnaire, we received a score of A- and an award for Leading Supplier for Corporate Action on Climate Change in China.
Overall performance and targets
Lenovo has established and communicated formal quantitative and performance goals to suppliers to increase transparency and reduce environmental impact. Specifically, we

Seek better than 3% annual absolute reductions in emissions/water/waste from our suppliers for top ratings.

Target 95% spend coverage in public reduction goals and third-party verification.

Track and report supplier performance to these goals with the aim of increasing volumes to leading companies and reducing volumes to suppliers who are not performing.
For FY 2018/19, we established three specific objectives. The first one is a requirement of climate change reduction targets for at least 85% of Lenovo direct suppliers by spend, the second one is to reduce supplier emission intensity 25% by 2025 relative to a 2015 base year, and the third one is to strengthen environmental criteria in Lenovo's sustainability scorecard for our suppliers year to year.
We regularly meet with our primary suppliers and share strategies and requirements. In 2017, for instance, we held a Supplier Standard and Certification Summit featuring a theme of "Building a Safe & Sustainable Supply Chain" for almost 300 suppliers in Wuzhen, China. Among other topics, suppliers learned about our commitment to reducing GHG emissions in our supply chain and their vital role in that effort.
Transportation
In an effort to minimize climate change impact and reduce our carbon footprint, Lenovo uses local manufacturing facilities in the Americas, Europe, and Asia, as well as the lowest carbon shipping methods via truck, rail or sea, where possible.
We also work closely with our shipping partners to ship products responsibly. Lighter and smaller products, more compact and reusable packaging materials, bulk shipping alternatives, and regional distribution facilities allow for lighter loads, load consolidation, and full truckload shipments.
In FY 2017/18 our Global Logistics team achievements included
>
91%
increase in the number of containers shipped by rail from China to Europe
>
32%
increase in volumes shipped by rail instead o trucks or air dometically in China
To reduce our CO2 emissions associated with logistics, we have launched a series of pallet optimization projects. These are estimated to generate the following savings per year:
↓ 480 MT CO2
By recycling inbound pallets for use in outbound loose carton air shipments at our Shenzhen plant.
↓ 6,595 MT CO2e
By developing a new, lighter 9.8kg pallet for air shipments.
↓ 4,160 MT CO2e
By switching from wooden pallets to light plywood pallets for our China mobile manufacturers.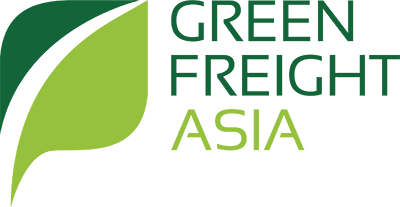 Lenovo is a founding board member of the Green Freight Asia (GFA) Network. Launched in 2013, the goal of this non-profit association is to promote and improve fuel-efficient freight transport and decrease air pollution in Asia.
In 2017 Lenovo received the GFA Label Leaf Level ONE Certificate of Excellence in recognition of our Green Road Freight practices. For more details on the GFA, click here.
Lenovo is also an approved partner of the U.S. EPA SmartWay program, whose mission is to protect human health and the environment. SmartWay helps Lenovo demonstrate its commitment to reducing the environmental impacts of freight transportation.