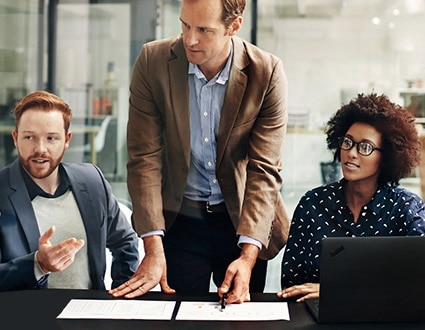 Join for free to access the best business pricing on Lenovo.com, guaranteed.
Going PRO means business with benefits
Unlock preferred business pricing 24/7
Exclusive limited time deals only for PROs
Exclusive pricing on Warranty upgrades and Premier Support
PROs do more, so you need more
Get your questions answered by our small business specialists
Exclusive Premier Support offers for comprehensive Hardware & Software Support
Dedicated phone line for registered PRO members
Built to save you time
Manage your company and co-workers from an administrator account
Make PC purchasing easier with a custom catalog for your co-workers
Track and monitor spend across your business
Benefits that grow as your business grows.
When you sign up, you'll get all of the benefits mentioned above for free, no minimums required

Max quantity limit of 5 units per order

Better business pricing available once your company's annual spend is more than €5,000

No maximum quantity limit

Best business pricing available once your company's annual spend is more than €10,000

No maximum quantity limit
Thinkpad X1 Carbon
The toughest laptop on the market with security tools to you help protect your business. Purchase through LenovoPRO to unlock you exclusive pricing.
BUY NOW
Need Tech Advice?
Call LenovoPRO's Small Business Specialists on +353 1562 8322
Learn More
Premier Support
First class technical support. Top technicians. End-to-end case management. Faster first call resolution. Comprehensive Hardware & Software Support. ** Exclusively for LenovoPRO members!
Go PRO now
The LenovoPRO "Price Match Guarantee" ensures LenovoPRO customers always receive the best available price from Lenovo. Find a better price on lenovo.com the day of your purchase and we will match it!