Communications Service Providers (CoSPs) Solutions
Transform your operations and your network end-to-end with Lenovo automation tools and Network Functions Virtualization Infrastructure (NFVi)
A new CoSP infrastructure
When ROI is your most important concern, deploy network services to your customers on the most reliable and highest performing NFV infrastructure available.
Features
As a leader in the data center industry, and a global provider to telecommunications service providers, you can only exceed your expectations by working with Lenovo as your strategic partner.
Welcome to the Lenovo business unit serving Communications Service Providers
Charles Ferland, VP and General Manager of CoSP solutions introduces the value proposition of Lenovo for Communications Service Providers, and invites you to explore our solutions.
Build your NFV infrastructure on the #1 server foundation
Intel® Select Solutions
Intel® Select Solutions for NVFi and CoSP use cases are workload-optimized infrastructure solutions that simplify and accelerate a service provider's selection and deployment of the hardware and software needed to support 4G, 5G and IoT. Solutions are optimized for packet processing, encryption and compression-based NFV workloads.
Constant optimization
We actively participate in worldwide interoperability events to test with best in class VIM platform suppliers such as Red Hat and VMware. We work with VNF vendors such as A10 Networks, Fortinet, Mavenir, NFWare, and WIZR to optimize solutions for network-ready deployments. We integrate, test and fine-tune solutions to deliver exceptional performance.
Lenovo Open Cloud: automatizza il cloud OT e fai crescere il tuo ROI
Lenovo offre strumenti di automazione dell'infrastruttura e del cloud che riducono drasticamente i costi operativi delle reti, accelerano il time to market, rimuovono la complessità dalla virtualizzazione delle funzioni di rete e accelerano il ROI (Return On Investment).
Products
Our leading servers are an integral part of our NFV solutions.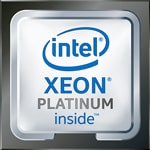 ThinkSystem servers powered by Intel® Xeon® Scalable processors. Visit us on Intel's Network Builder site to explore more how Lenovo is cooperating with Intel to optimize solutions for Communications Service Providers.
Services
Your needs are specific, and our expert consultants and technicians can meet them with their extensive industry experience and deep technical knowledge