SAP Solutions | SAP HANA, Business Suite, Business One & S/4HANA

SAP Solutions
Rely on our experts to help enable your intelligent transformation with SAP® solutions, services, and applications.
Improve business efficiency
We offer a wide range of solutions to help you on your journey to an SAP-intelligent enterprise. Our SAP solutions and services provide an optimized infrastructure platform for your SAP applications, enabling your organization to align and integrate processes, automate tasks, and deliver exceptional customer experiences to increase the value of your business.
Your SAP environment – Your way
From traditional purchase to IaaS to SAP's RISE with S/4HANA private edition offering with TruScale, Lenovo provides reliable, high-performance on-premises solutions optimized for SAP landscapes
With expertise from over 50,000 SAP HANA implementations, Lenovo Services can help you every step of the way from planning to end-of-life, with Sustainability Services to help you meet ESG requirements
Realize your potential, by tapping into ours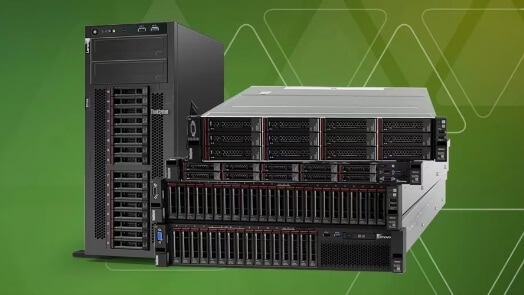 Lenovo ThinkSystem
High-performance, ultra-reliable server and storage systems for businesses of all sizes supporting SAP appliance and TDI environments.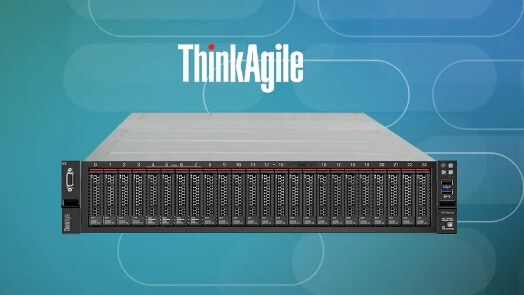 Lenovo ThinkAgile
Hyperconverged infrastructure based on VMware, Microsoft, or Nutanix virtualization enabling hybrid cloud environments.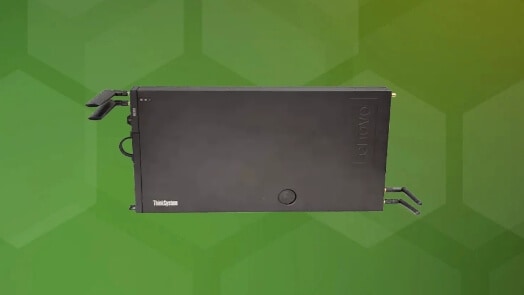 Lenovo ThinkEdge
A complete line of compact Edge servers designed to meet remote location needs, built with optimal security and processing power.
Customer success stories
Learn how we're helping our customers enable intelligent transformation with SAP solutions and services.
Hybrid/multi-cloud solutions
Leverage Lenovo hybrid and multi-cloud solutions to connect your SAP landscape with the cloud.
Data center solutions
Simplify and consolidate your SAP application landscapes with right-fit Lenovo ThinkSystem and ThinkAgile infrastructure solutions.
Edge solutions
Discover Lenovo Edge to Cloud solutions for seamless Edge management, Cloud automation & accessibility.
Jumpstart your IoT Projects with Lenovo
Collect and process data at scale at the Edge. Integrate IoT Edge devices faster and more efficiently into your SAP landscape, providing data and insights more effectively.
Lenovo Store Solution with SAP
Lenovo and SAP highlighted an edge solution for the retail vertical. The companies partnered for the "From Farm to Consume" customer showcase at SAP Sapphire 2023.
Lenovo Edge Computing Solutions
Discover Lenovo edge to cloud solutions with seamless edge management, cloud automation & accessibility – ideal for SAP landscapes with remote locations.
Performance benchmarks & certifications
Performance benchmarks
From innovation to design to components, Lenovo ThinkSystem and ThinkAgile servers yield top-tier performance in SAP environments ‐ so your business can do the same.
SAP certifications on Linux
SAP and Lenovo work jointly to ensure compatibility of Lenovo servers with SAP applications, enabling a seamless customer experience in SAP landscapes.
SAP certifications on Windows
SAP and Lenovo work jointly to ensure compatibility of Lenovo servers with SAP applications, enabling a seamless customer experience in SAP landscapes.
Services for SAP customers