Windows 10 Gaming PCs
Whether you're an aspiring champ or light gamer, Lenovo Windows 10 gaming PCs provide unsurpassed power.
Our Most Powerful Gaming Laptops & PCs
Budget Gaming PCs & Laptops
Windows Q&A
Deciding between Windows 10 Home and Windows 10 Pro is as easy as understanding your own needs. Windows 10 Home may contain more than enough features for most everyday users. However, the beefed up security, manageability, and storage features of Windows 10 Pro can be of great benefit to business users.

The Legion 5 Series has some of the best Windows 10 portable gaming laptops. Suitable for any level, gamers will love the generous screen sizes, the incredible capability, and the stripped back design that turns this laptop into a powerhouse machine.

A solid performance

10th Gen Intel® CoreTM i7 processors, combined with up to NVIDIA® GeForce RTXTM graphics, 16 GB of DDR4 memory, and 1TB PCIe SSD storage exceeds expectations for the affordable price point, making the Legion out as being one of the best choices for those wanting a solid performance for playing and streaming the latest PC games.

The robust battery life also carries over to working at home or in the classroom. With an 80Whr battery, the Legion 5 brings 7.7 hours of power to the table, inviting you to unplug and work from anywhere. If you do need that boost of juice, the Rapid Charge Pro takes you back up to 50% in under thirty minutes.

Sharp and clear vision

Bringing the gamer experience to life is essential for any laptop that wants to hit the mark when it comes to being a true platform companion and the Legion 5 Series doesn't fall short. Dolby Vision™ HDR keeps the screen sharp and popping with a full spectrum of colour.

A trackpad for tactile pleasure

The size of the trackpad has also been boosted by a staggering 39 percent, and when combined with the TrueStrike keyboard, every move is a tactile pleasure. Upping the ante with the Wi-Fi 6 also keeps that connection as steady as a heartbeat so gamers can breathe a deep sigh of relief knowing they won't be interrupted.

For those school or work assignments, the ergonomic keyboard also brings its pleasure to responsive typing, and the Wi-Fi connection ensures that browsing, research and staying connected with the classroom is never an issue.

Access to endless games

There are over 100 games to explore when you opt for Windows 10 with Xbox Game Pass. From big name favorites to indie gems and new games added all the time, the wait is finally over and you can keep up to date with latest releases with same day downloads.

Fast and silent

The Legion 5 Series is fast and silent meaning that you can play well into the small hours without causing a stir. The powerful performance never fails to delight, especially when housed inside a super portable style gaming laptop that remains stylishly thin and lightweight.

Investing in a gaming laptop with Windows 10 brings higher speeds, maximum graphics, great sound, better durability, and lots of space for upgradable parts. These are laptops built for the long-term and ever ready for pleasure, business, and play.

Picking a great gaming laptop with Windows 10 doesn't mean you need to focus solely on gaming. A gaming laptop can also be used for browsing the web, watching films, listening to music, writing reports, running a business, and studying. In fact, using a gaming laptop can mean that you get peak performance right across the board as gamer laptops often have ergonomic keyboards for comfortable typing, exceptional graphics, and inbuilt cooling technology to ensure that your laptop stays chill regardless of how hard it's working. Gaming laptops are also built to be more durable and if you pick the right model, you don't even need to worry about losing portability. Today's modern gamer laptops are beautifully multifunctional, making them an amazing investment.

Once upon a time, gamers would have been forced to make a big financial investment to get a worthwhile gaming laptop, but now even top of the line technology is becoming more affordable. It's not unheard of to pick up an affordable gaming laptop with Windows 10 if you truly search the market. However, for those committed to gaming, it may be worth spending a little more in order to get a solid gaming laptop that also goes beyond play, and doubles up as a personal PC for business, school, and all your other non-gaming tasks. Let's look at the benefits of buying a Windows 10 laptop for gaming and what you should be looking for when picking the best PC for long-term investment.

If you want to optimize your laptop for gaming then you need to upgrade to Windows 10. Why? Because Windows 10 has DirectX 12 and Xbox live, both of which are guaranteed to up your gamer experience. DirectX 12 is not only going to unleash all the potential your graphics hardware has been holding, but it's also going to bring a much more powerful boot to the table and forgoes all the usual glitches you once could expect when gaming in Windows.

Streaming and sharing

Streaming your Xbox One games to Windows 10 is also a welcome addition to the gamer world. Especially for those who want to be able to capture their gameplay and upload it to video sharing sites. There's the added benefit too of being able to see all your Xbox Live stats, making it a much more sociable add on for those who love chatting with fellow gamer friends and making full use of the app.

Easy to optimize

You may want to optimize your Windows 10 for gaming so that you can make the most of features and faster speeds. By uninstalling irrelevant software, cleaning out the registry that can make your laptop speed sluggish, and defragmenting your HDD regularly, you can get your gamer PC performing at optimum health.

Protected against malware

Another essential aspect of keeping your laptop speedy enough for gaming is keeping it secure, as malware can easily creep into your system and turn it into a pit of despair. This is where having a Windows 10 machine can truly make a difference thanks to its super tight security features. From Windows Defender Antivirus to a sophisticated security center offering plenty of robust features to keep you safe – peace of mind is paramount when choosing a good gaming laptop. If you want to bring even more security to the table, Windows 10 Pro is said to be one of the most secure Windows yet.

Yes! Lenovo partners with ID.me to offer an additional 5% off any existing savings to qualifying students and teachers. Simply go through our three-step verification process during checkout and your additional 5% off will be applied to your purchase automatically. Easy!

Lenovo always keeps its customers and their budgets in mind by regularly holding great seasonal savings events throughout the year. But you'll most likely find some of the best Black Friday deals on Windows 10 laptops, PCs, and more during our Windows 10 Black Friday Sale that's held from October-November each year. But don't worry, you don't have to feel the pressure to wait for Black Friday either as Lenovo holds deep discount events for many other major holidays throughout the year. Click over to our Windows 10 doorbuster deals page anytime throughout the year to find the best prices that are live right now. Or see all of our current Windows 10 laptop deals on our laptop deals page.

Cyber Week
Deals Keep Coming
Cyber Week continues! Save up to 70% off limited quantity Cyber Monday deals in PCs and Electronics.
Shop PCs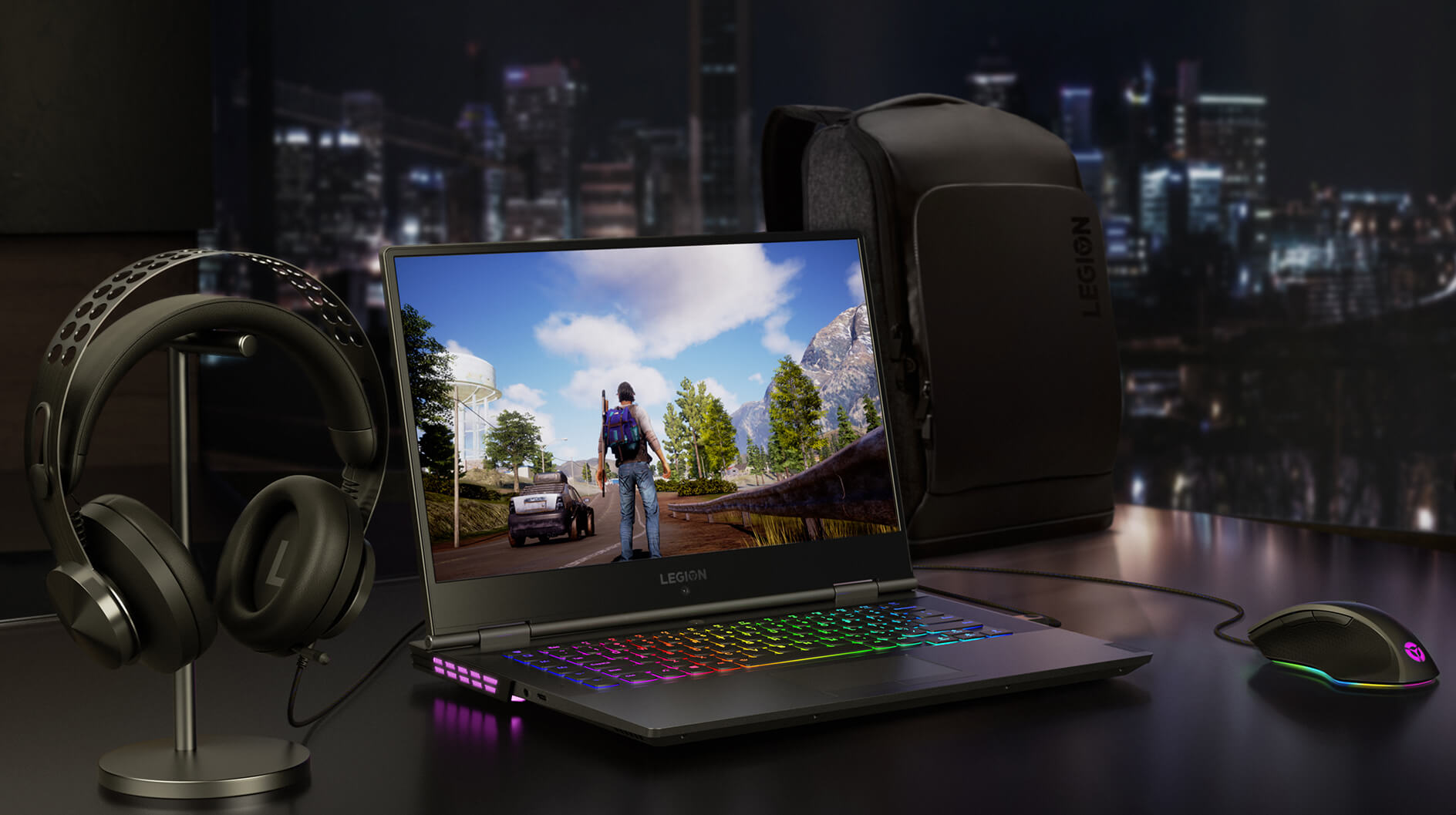 Lenovo Gaming Storefront
Explore Legion Gaming PCs and More
Lenovo is your source for the latest gaming tech, like menacing Legion gaming PCs, name-brand accessories, games, and more.
Shop Now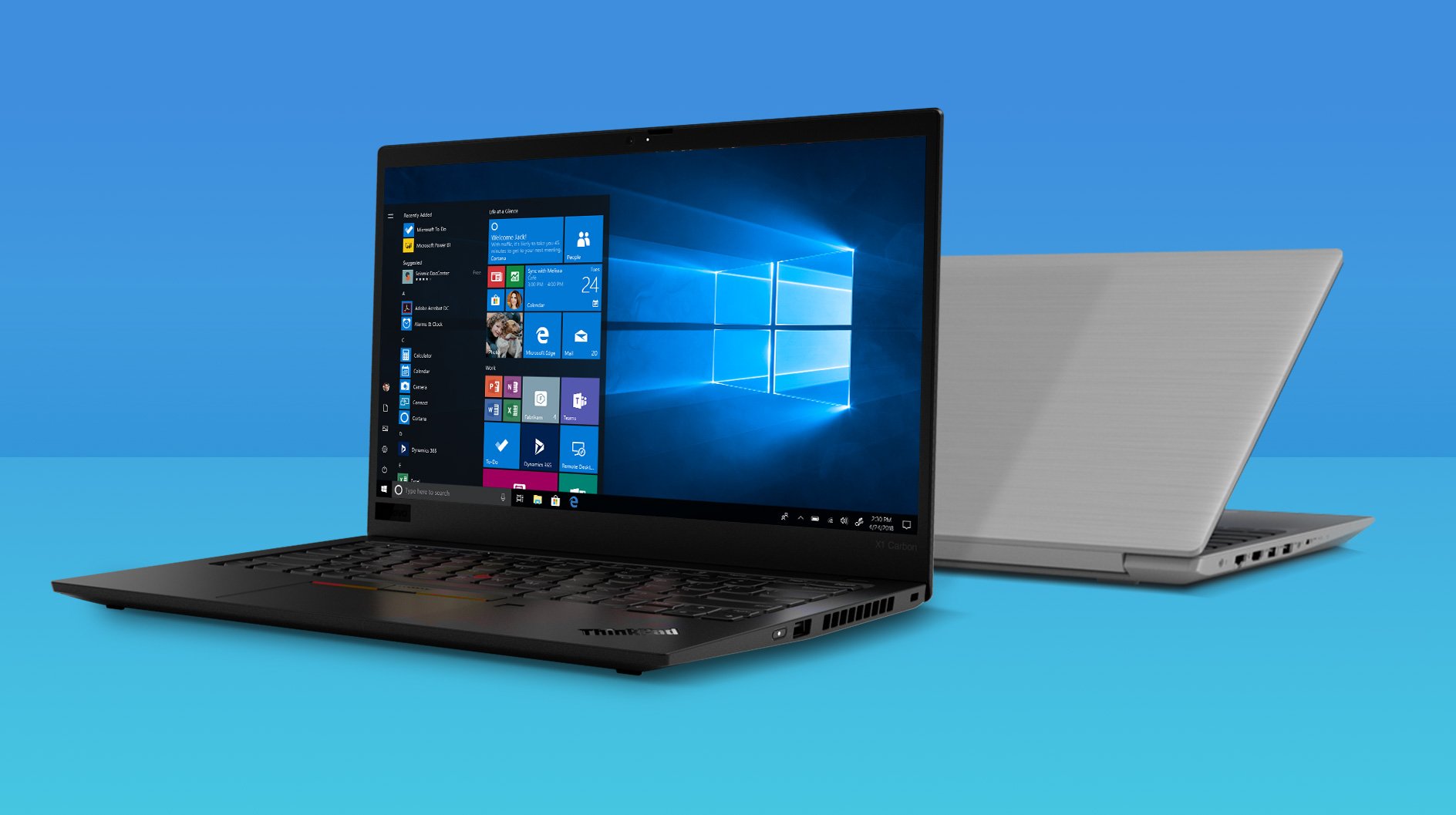 Deals
Windows 10 Laptop Sale
Browse our entire portfolio of Windows 10 laptops and save today!
SHOP NOW
Lenovo Windows 10 Computers