Welcome to
TrackPoint

Central
Learn About the TrackPoint
For 25 years the TrackPoint has been one of the most recognizable features on ThinkPad. The quintessential "mouse on the keyboard" eliminates unnecessary motion between typing and navigating.
Take our TrackPoint Usage Survey
We always strive to improve the experience of the TrackPoint. Please help us by taking the TrackPoint Survey.
Adjust the Setting of Your TrackPoint
All input methods need some customization to work the way you need them to. Depending on your PC, you can find the settings for your TrackPoint in Lenovo Vantage, or in the Operating System Settings.
Lenovo Vantage, Hardware Settings section, Input group: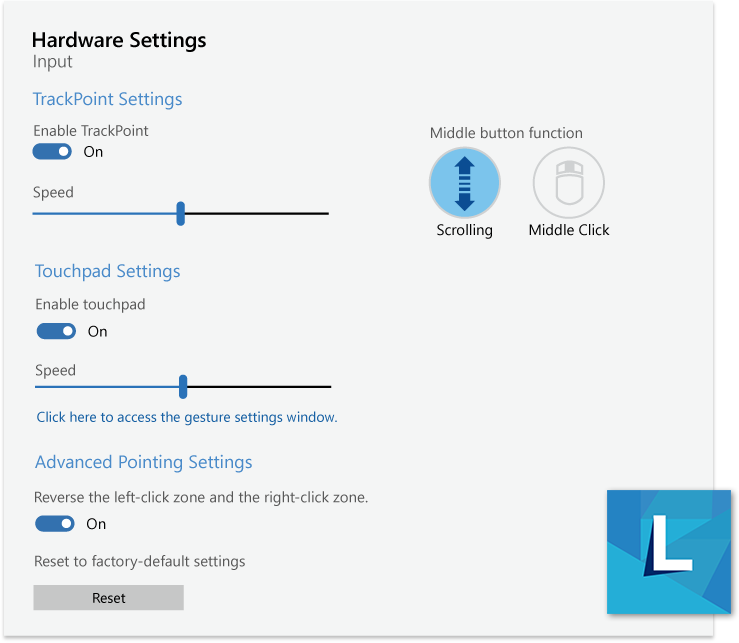 Windows Control Panel, Mouse Properties, ThinkPad: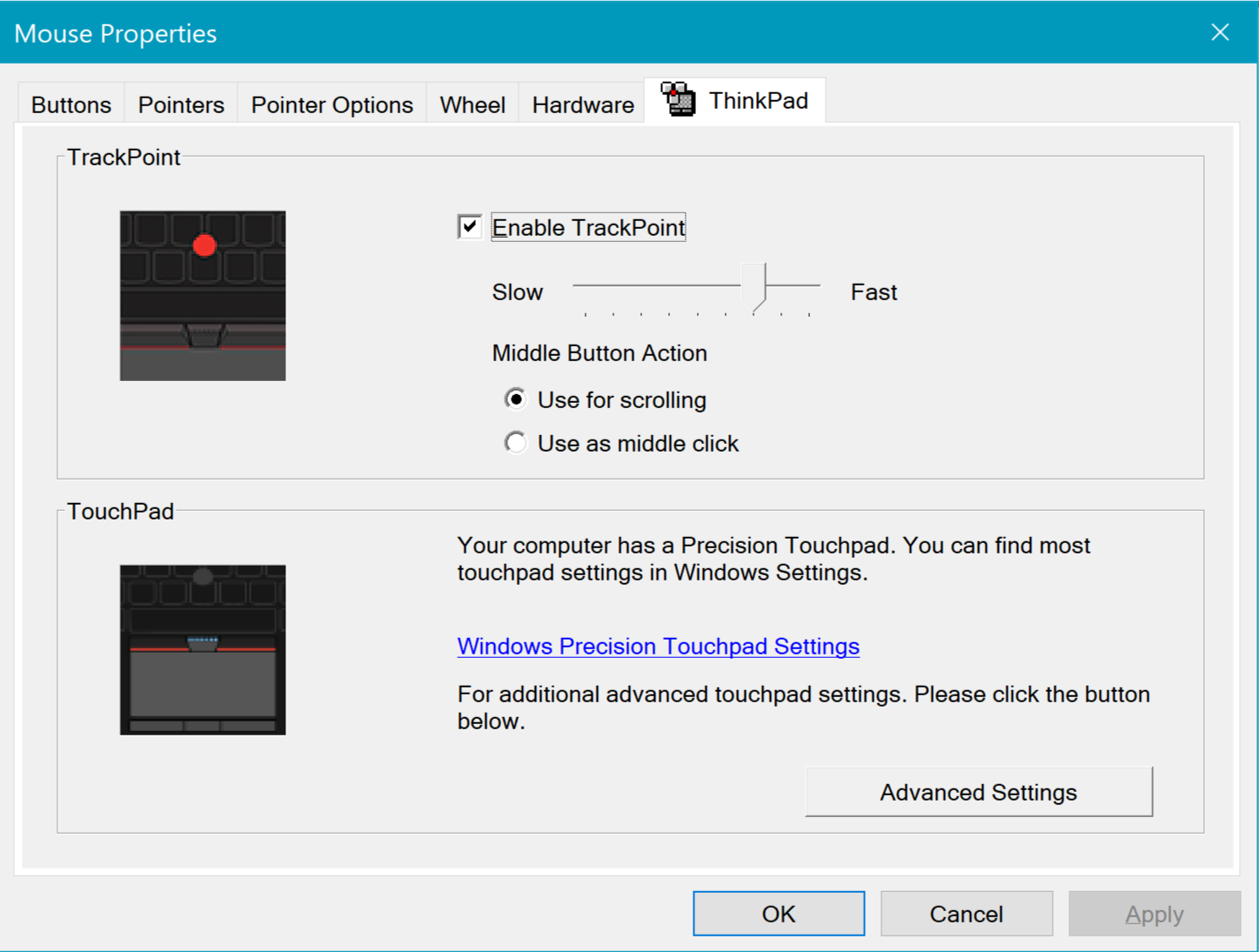 As you know, software changes frequently, so your screen might look a little different from these images, but the functions are the same and will allow you to make your TrackPoint more or less sensitive to the pressure of your finger. You can also change the scrolling behavior, middle click function, or switch from right-handed mode to left-handed mode.
How to Replace a TrackPoint
TrackPoints are pretty tough, and you should get years of use out of yours, but, if you want to replace it you can do so easily:
Step 1: Remove the old TrackPoint from your PC
Most people find it fairly easy to remove the TrackPoint by sliding your fingernails under the rim and pulling up gently. When it is off, you should see the pointer-stick that the TrackPoint rests on.
Step 2: Choose your new TrackPoint
Look at your new TrackPoint. The shape and size of the hole in the TrackPoint cap should match the shape of the pointer-stick in the keyboard. Also, make sure your new TrackPoint cap is the same height as the old one.
Step 3: Mount the new TrackPoint onto the pointer stick
Slide the TrackPoint onto the pointer. You should not have to force it. You may have to rotate it a little for it to seat properly. It should be easy to completely seat it on the pointer. The new TrackPoint should not touch your screen when your laptop is closed.
That's all there is to it!