Lenovo Employees & Volunteers Help Students Master the Interview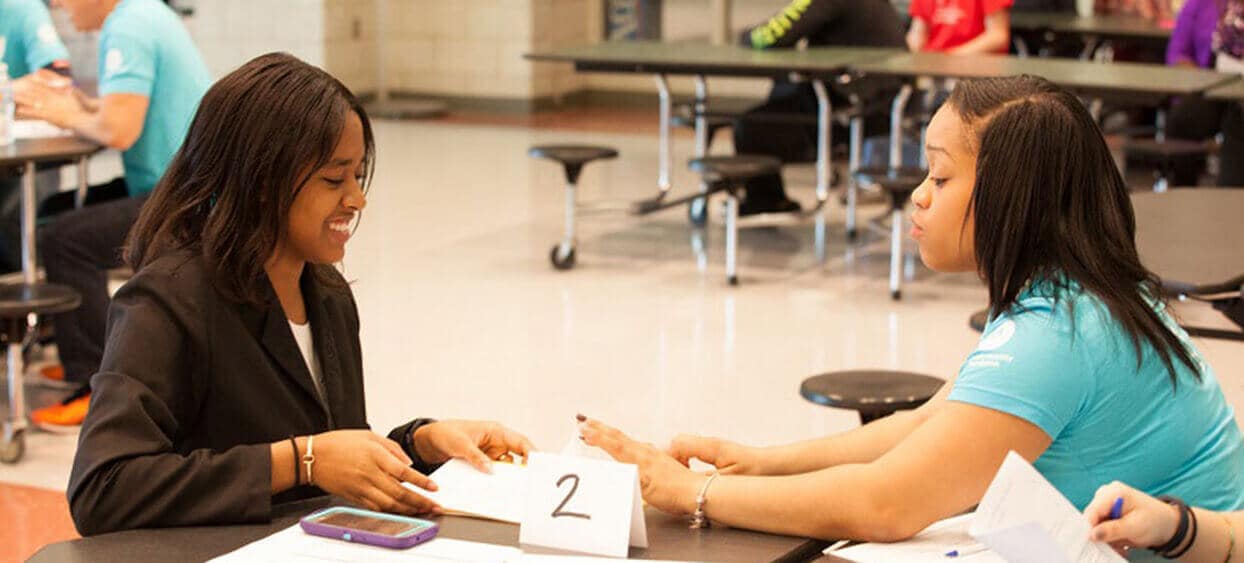 Mastering the Interview: How Lenovo Employees & Volunteers Are Making a Difference for Southeast Raleigh Magnet High School Students
A Reflection by NAF & Lenovo Scholar Network Junior, Kendra C.
I am currently in my junior year at Southeast Raleigh Magnet High School and a member of two academies — the Academy of IT & Cyber Security, and the NAF Academy of Engineering. Lenovo kindly offered students the opportunity to improve our interviewing skills and work on refining our resumes. As we think about pursuing jobs in our chosen field, this type of opportunity is invaluable and one that many students were grateful to receive.
The interview began with a handshake and a formal introduction. Lenovo employees proceeded to ask questions about personality, skills, work experience, achievements, and more – treating the experience like a real-life interview! Lenovo volunteers also read over my resume and provided helpful tips and suggestions for me to consider and work on. After the mock interview, interviewers provided feedback about how I spoke and acted during the interview.
The mock interview was a great opportunity for students and helped so many of my peers. If Lenovo offers to come back for a similar experience, I feel that students won't hesitate at all to take advantage. I am very thankful to Lenovo and their volunteers for coming to Southeast Raleigh Magnet High School and helping me with my interview skills – a very important asset for my future!