Stylish outside.
Savage inside.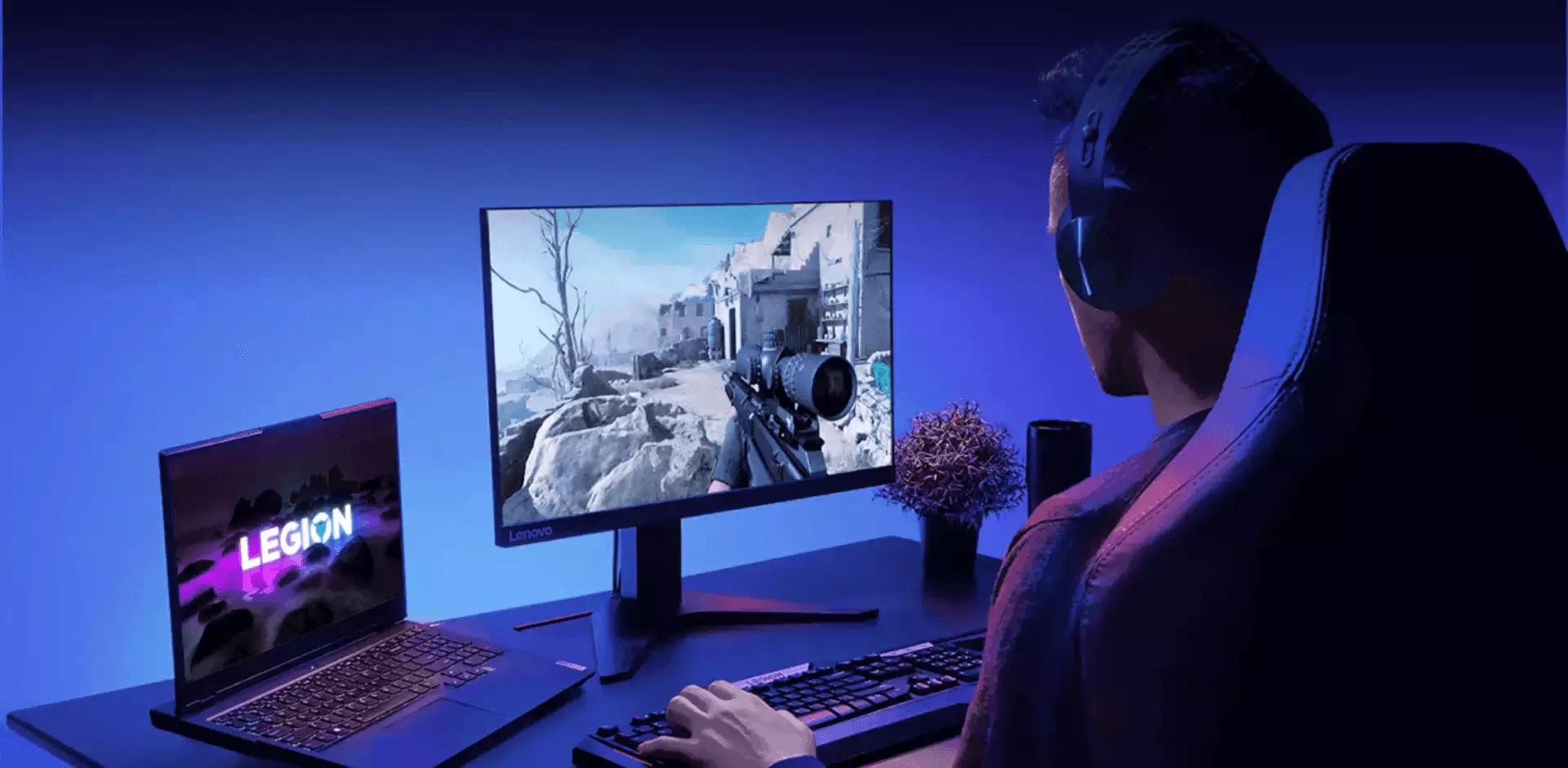 Devastation never looked so good
The rest of the world sees you as suave or sophisticated. Inside, you are fierce and dominant. Devastate the competition with gaming PCs as stylish and savage as you are—Lenovo Legion.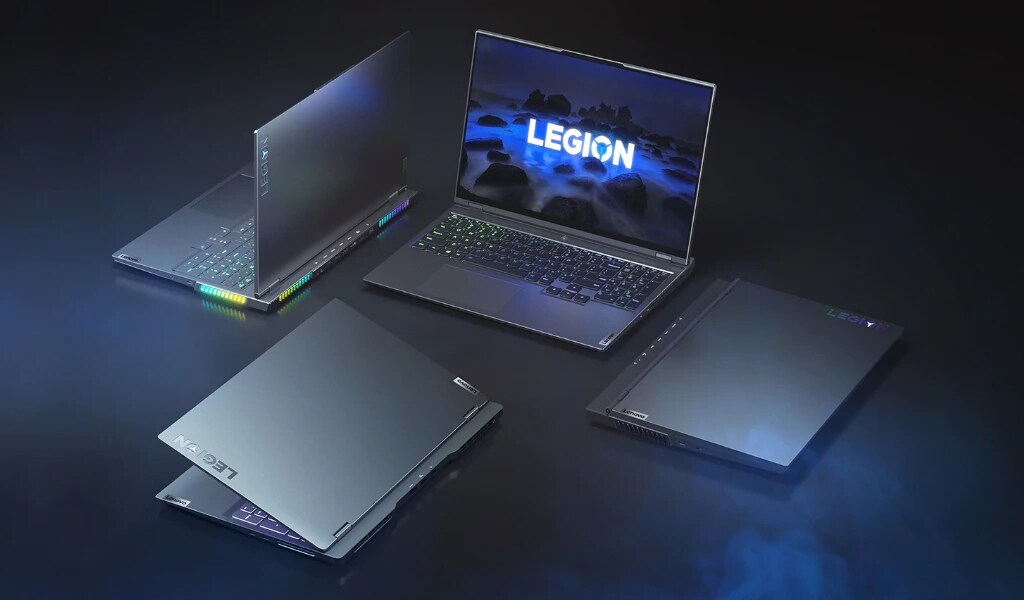 Equip yourself with Lenovo Legion's new lineup of stylish & savage gaming PCs
Dominate your competitors with our most powerful and sophisticated devices ever. Blazing speed, eye-watering visuals, and stunningly sleek design fuse into gaming machines that stand unrivaled.
Laptops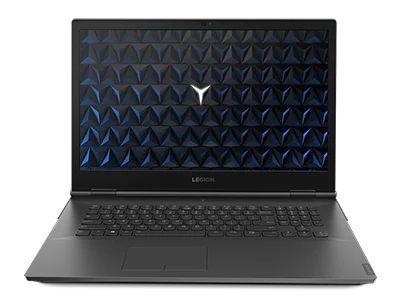 Built with extreme processors, cutting-edge GPUs, and overclocking for extreme gaming.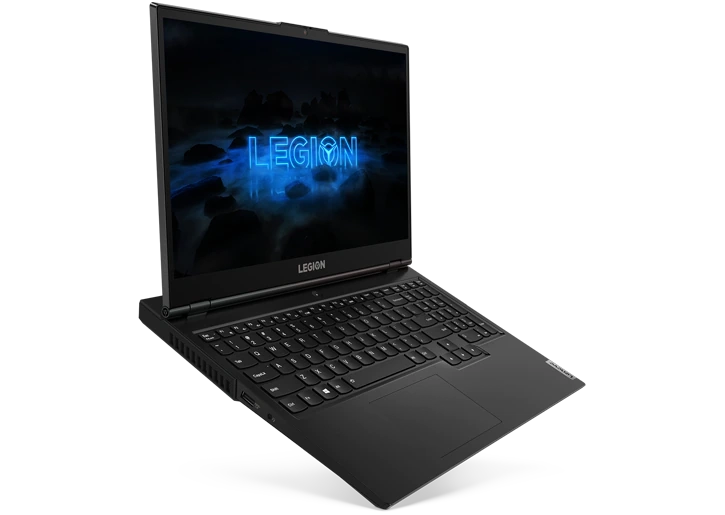 Minimalistic looks, and high-performance options like AMD® and Intel® processors, NVIDIA® graphics cards, FHD display and Coldfront 2.0 cooling system.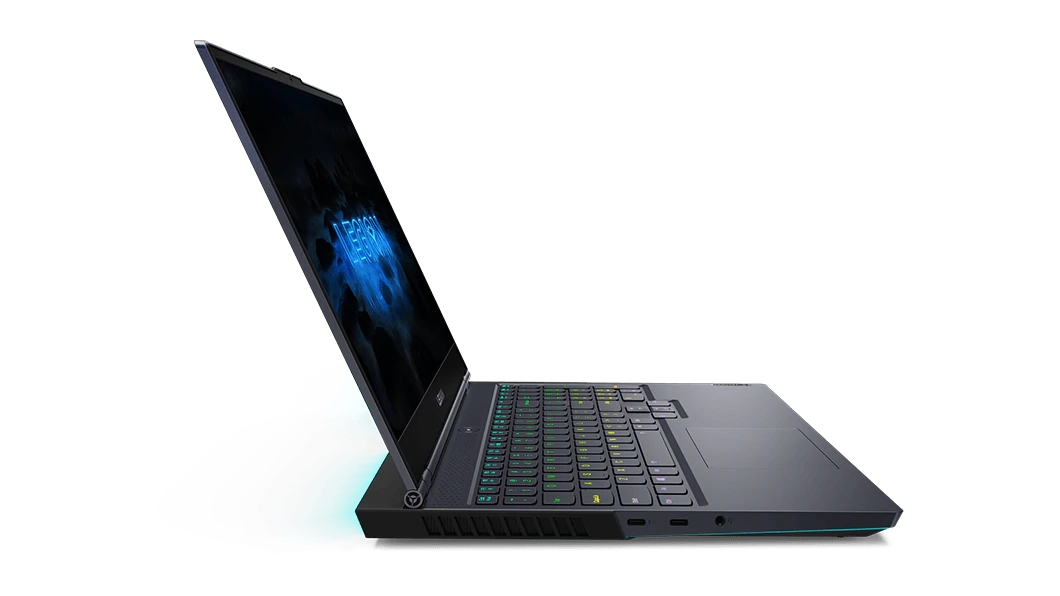 High-grade aluminum chassis, NVIDIA® GeForce RTX™ Graphics, Corsair® iCUE RGB lighting, and more.
View All
Close
Desktops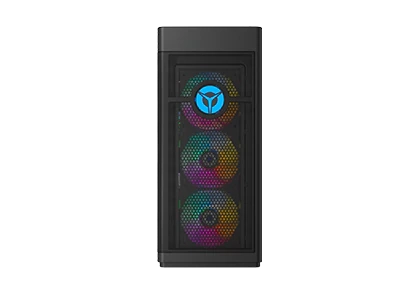 Intel® and AMD® processors
Up to NVIDIA® 30 Series GPU's
Easy overclocking with Vantage software
View All
Close
Epic frames for your favorite games
Select a game title to see what breathtaking visual experiences await you
Gaming Laptops
---
Gaming Desktops
Apex Legends

GTA V

Monster Hunter World

Battlefield V

Call of Duty: Modern Warfare

League of Legends

Witcher 3

Rainbow Six Siege
Show benchmark disclaimer
Game performance is estimated by UL based on the 3DMark benchmark test results for each system. The figures provided represent the typical frame rate for each game is frames per second (FPS). Frame rate is affected by many factors such as settings, clock frequency, component temperature, and software load and may vary for each game. Software changes such as Windows updates, driver updates, and game updates may affect performance. Some systems may perform more consistently than others.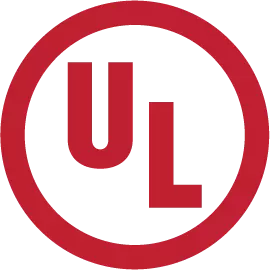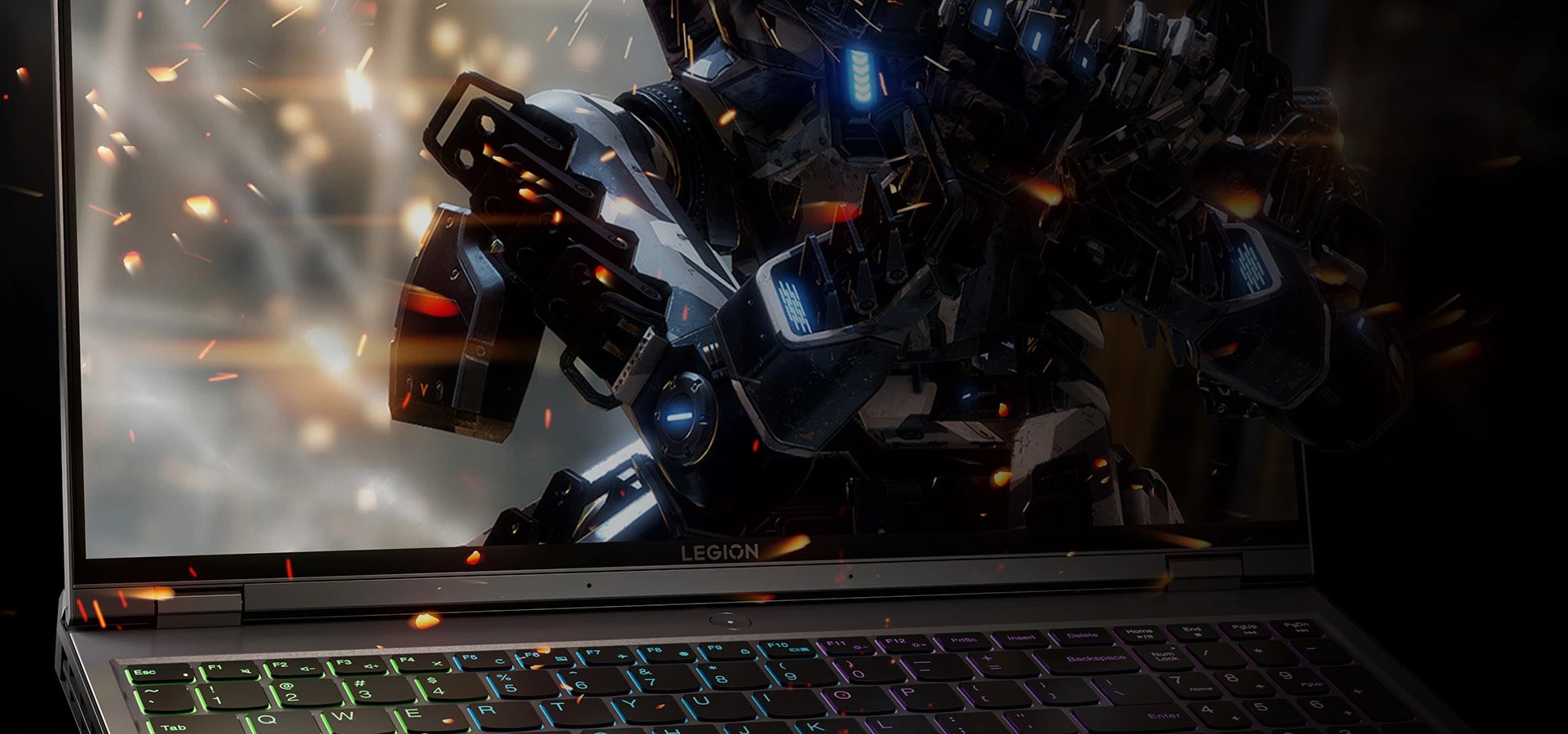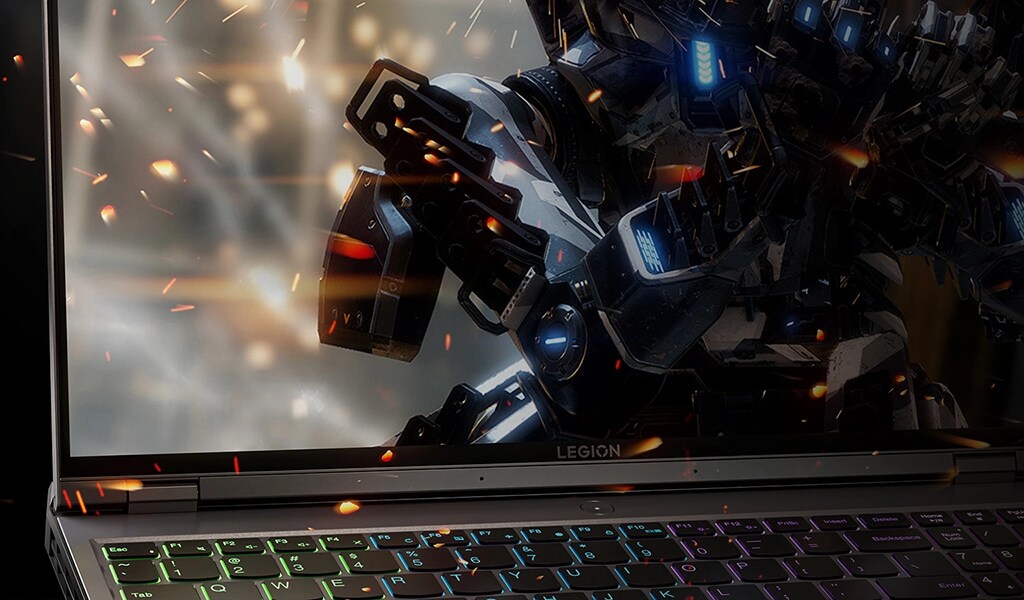 See further, conquer more
Expand your winning zone with gaming laptops sporting the world's first 16" QHD displays. Experience unparalleled gaming immersion with expanded, ultra-high-pixel-density screens surrounded on all sides by razor-thin micro-bezels. Victory has never looked so sweet.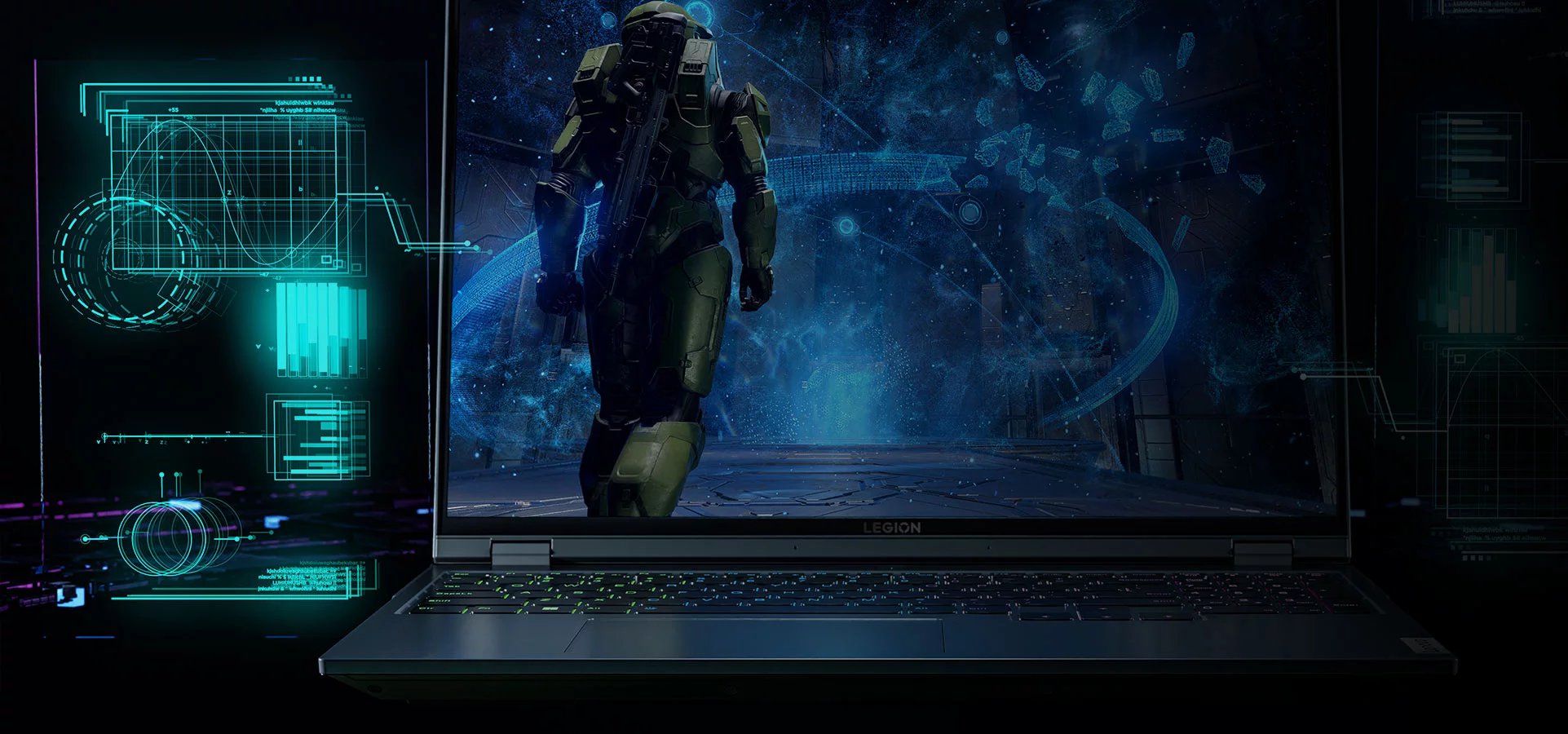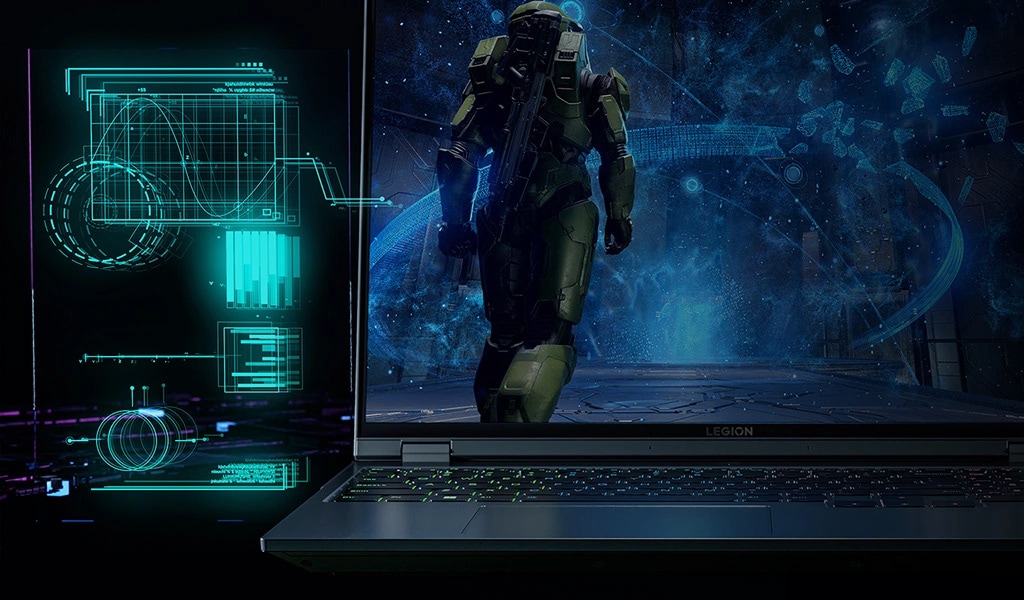 Blast at blistering speed
React first and out-hustle your enemies with maximum framerates on up to 165 Hz refresh rate displays. Experience less than 3ms response times thanks to available AMD Freesync™ and, on select models, NVIDIA® G-SYNC support. They'll simply never see you coming.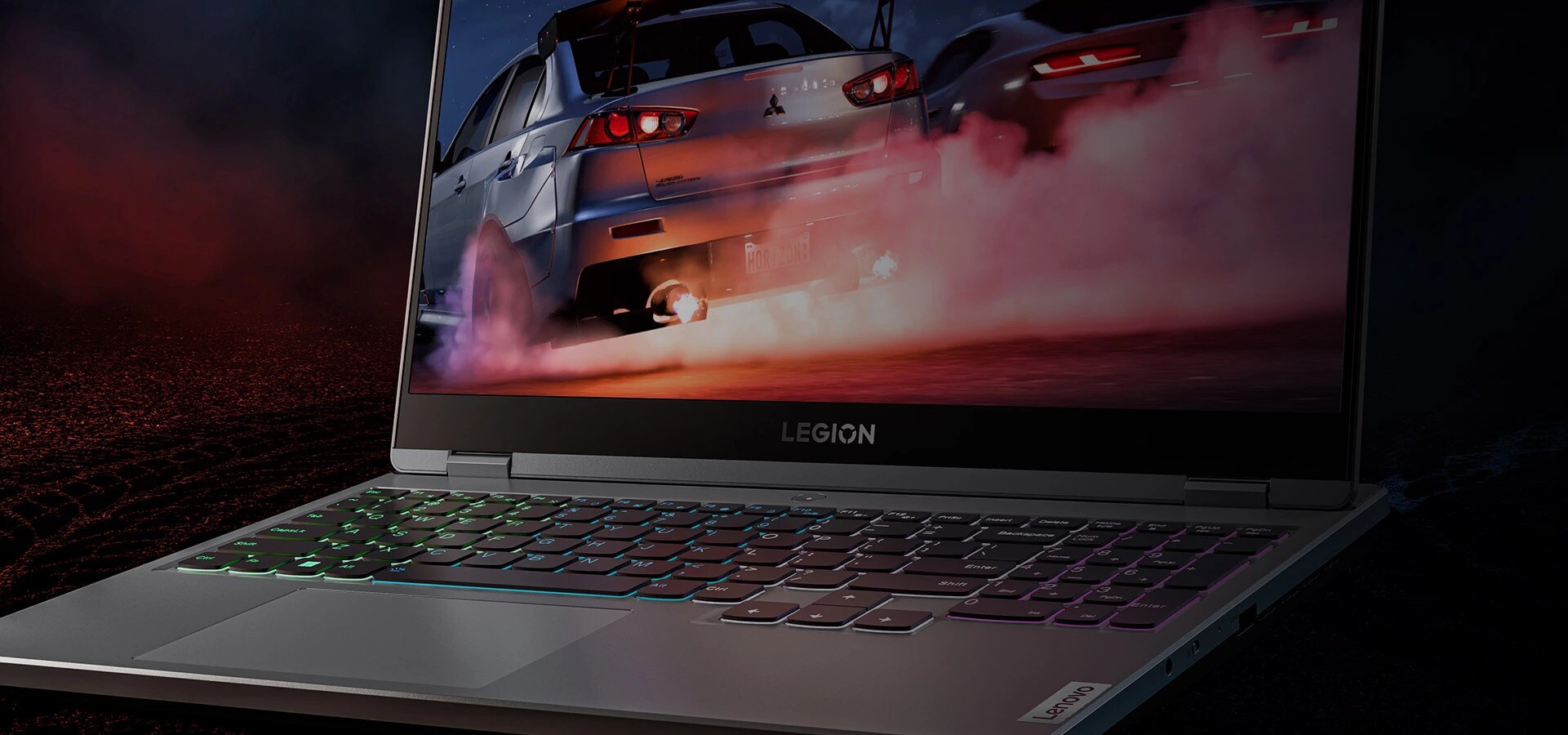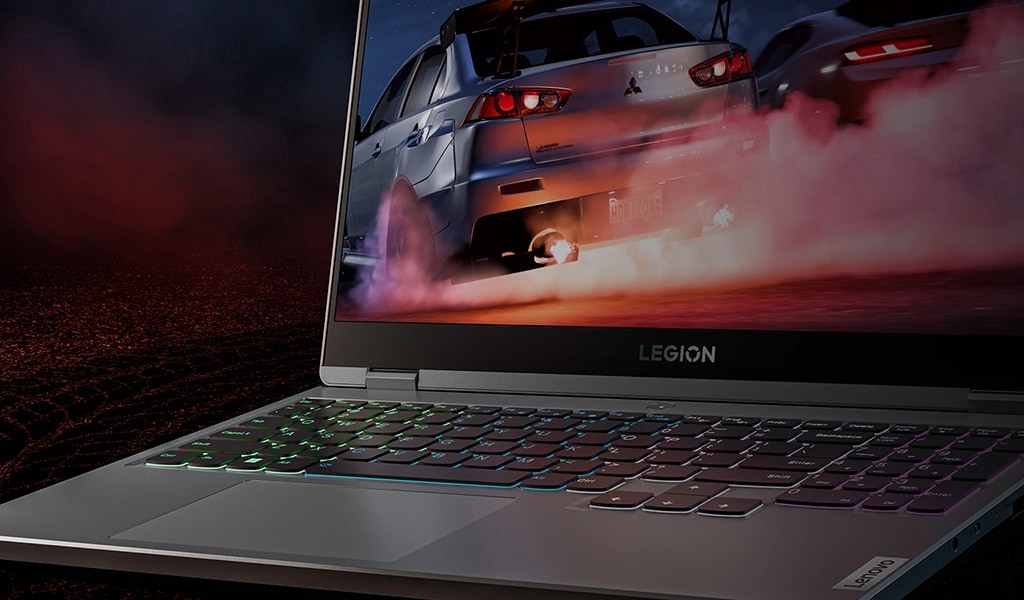 Lose yourself in detail
See games as they were meant to be seen. Legion laptop displays sport up to 100% sRGB color gamut, Dolby® Vision, and VESA Display HDR 400 Support, meaning unbelievably clear and color-accurate ray-traced graphics. Unreality has never looked so real.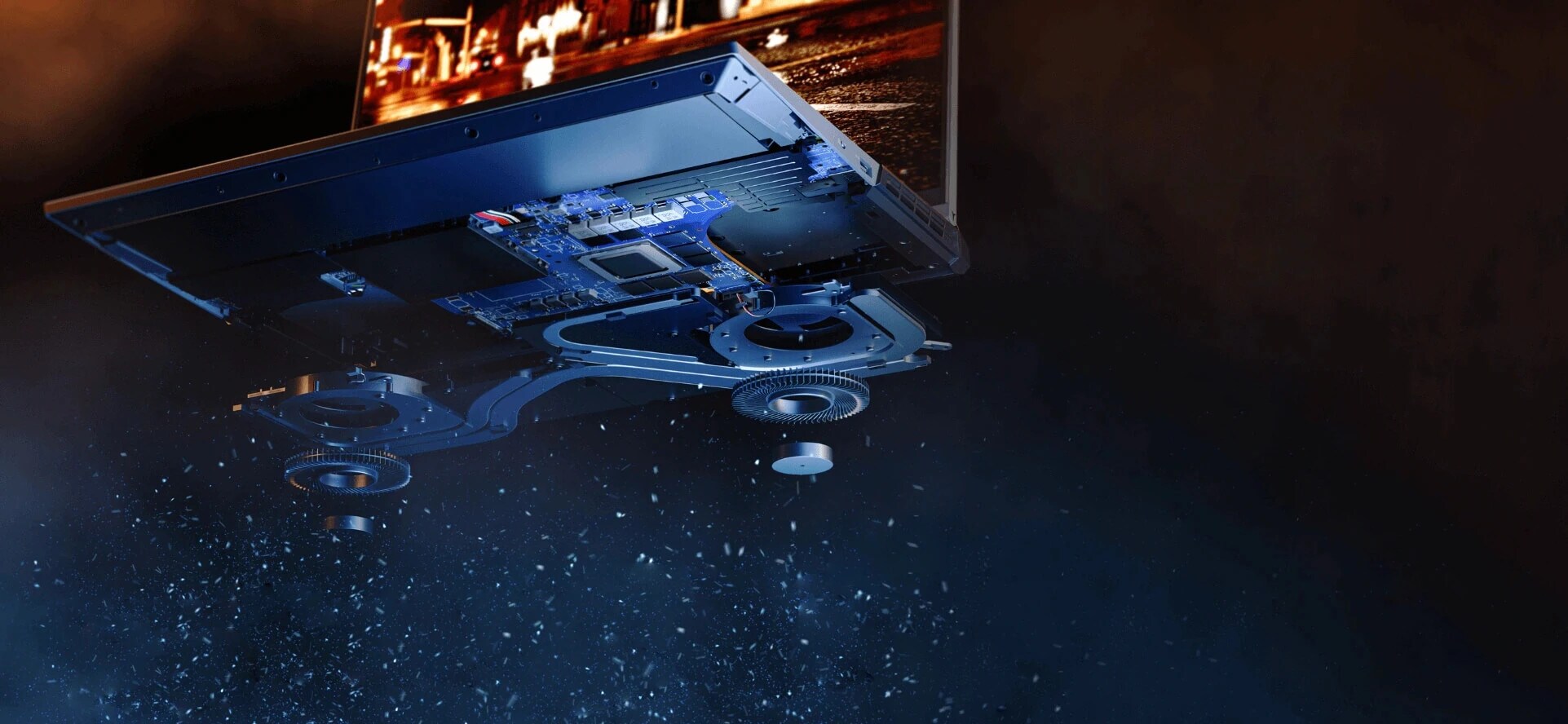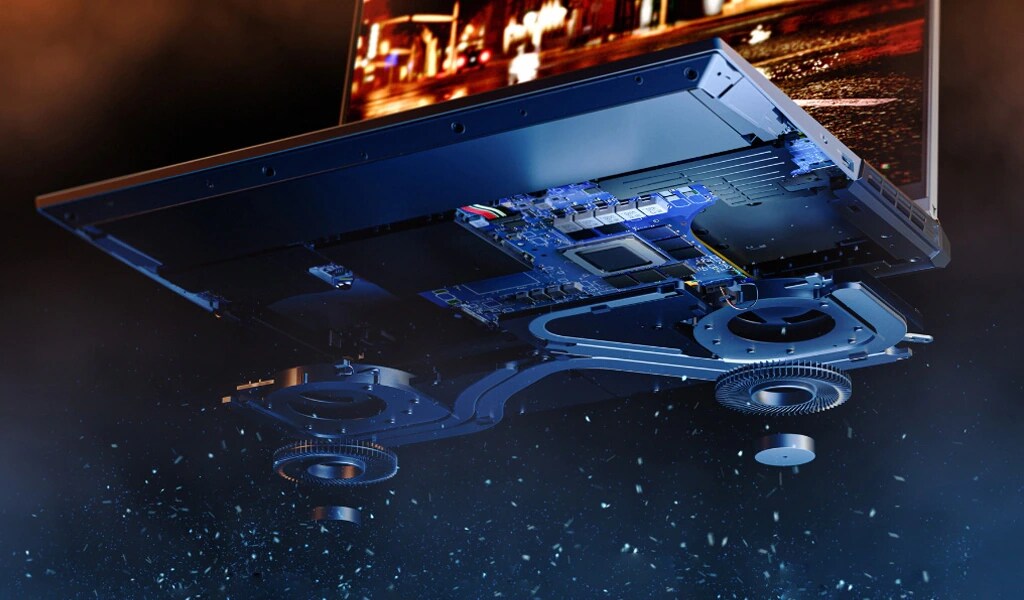 Legion Coldfront 3.0
Burn baddies without breaking a sweat
Enjoy unrivaled thermal performance with the meticulously designed Legion Coldfront 3.0 cooling system. Featuring an intelligent intake system, turbo-charged dual-fan designs, quad-channel exhaust systems with improved heat sinks, and multiple fan modes. The only thing you'll be frying is the competition.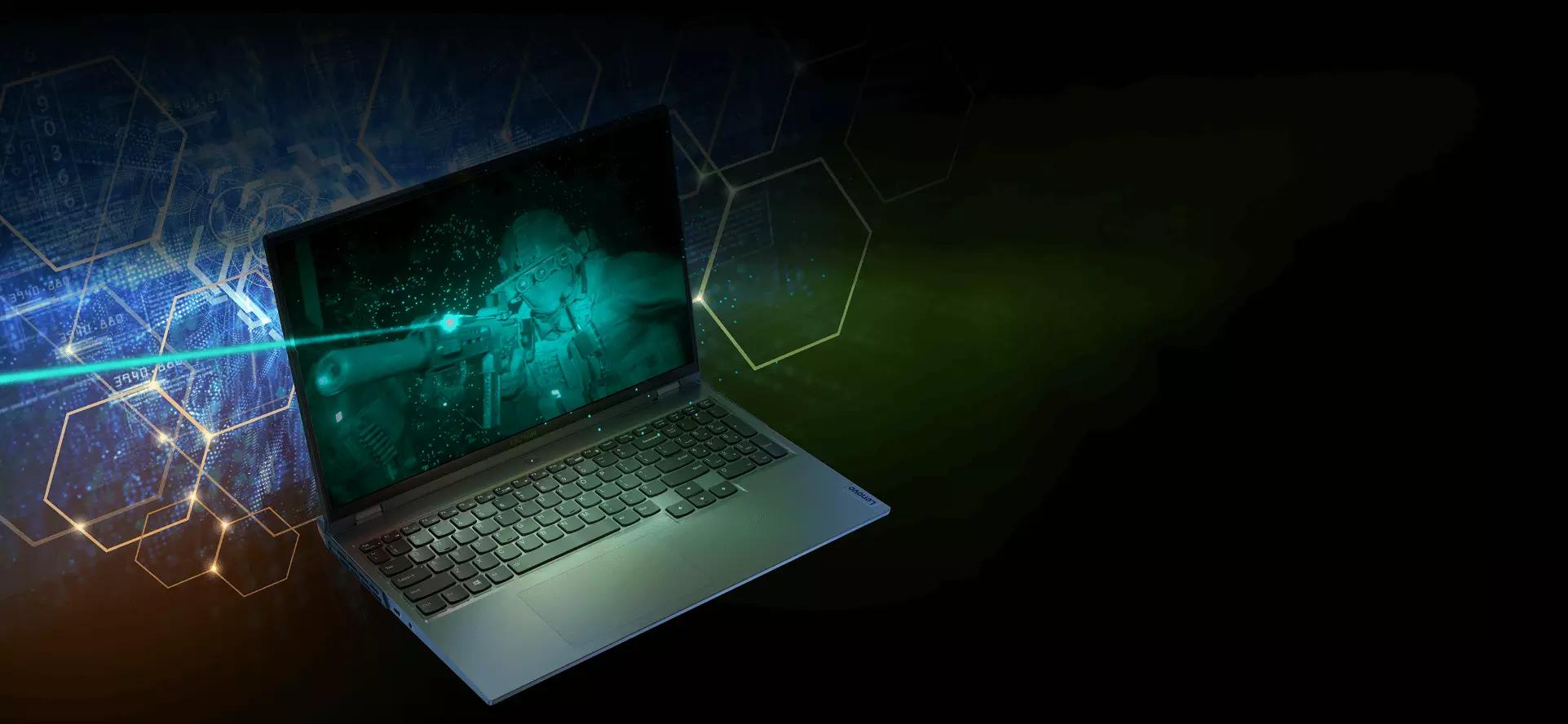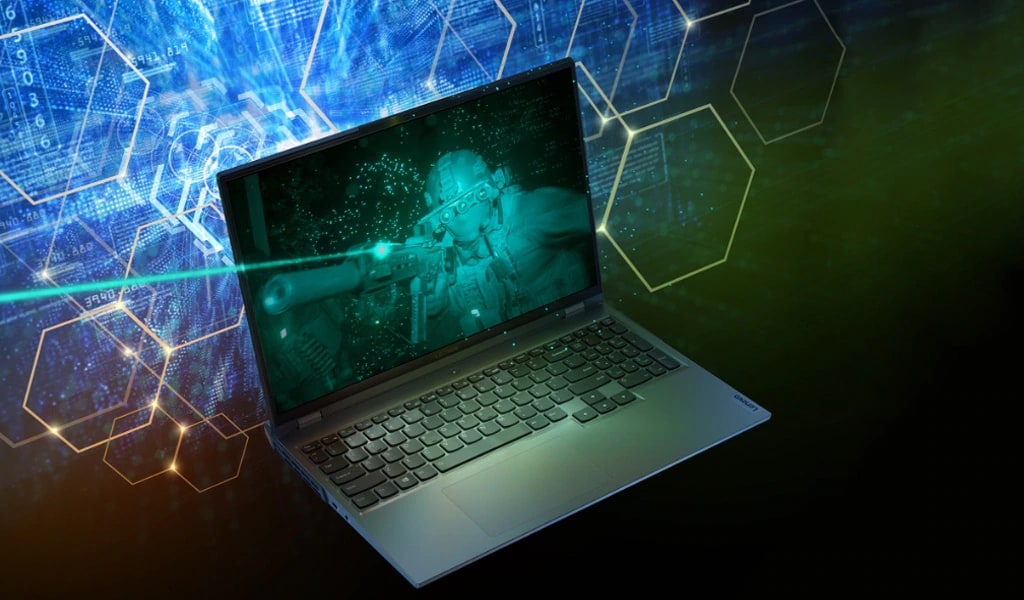 Legion AI Engine
Leave the thinking to it
Framerates have taken a revolutionary leap forward. The Legion AI Engine senses what you are playing and auto-optimizes CPU & GPU power distribution on up to 16 of the most popular PC AAA game titles, ensuring maximum performance without you flicking a switch. The future of gaming has truly arrived.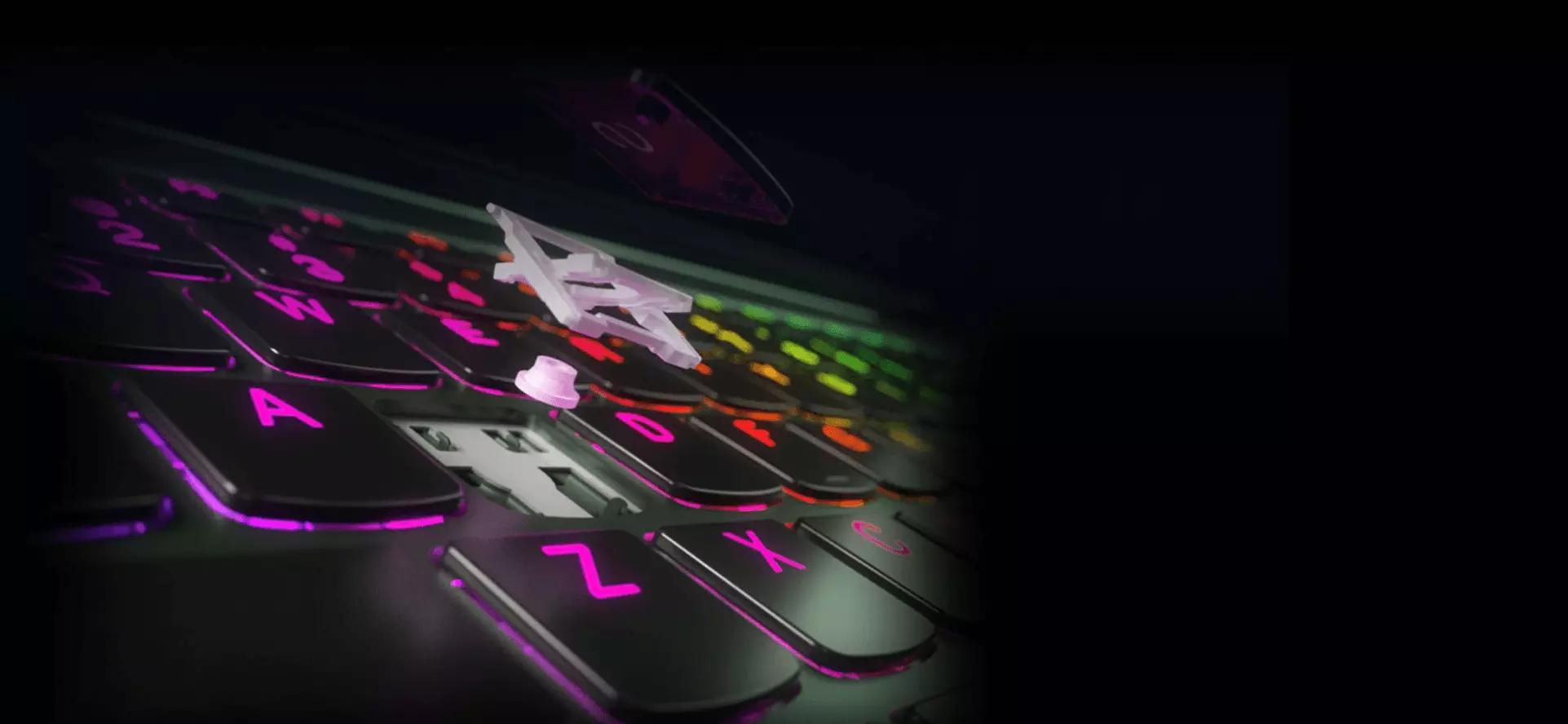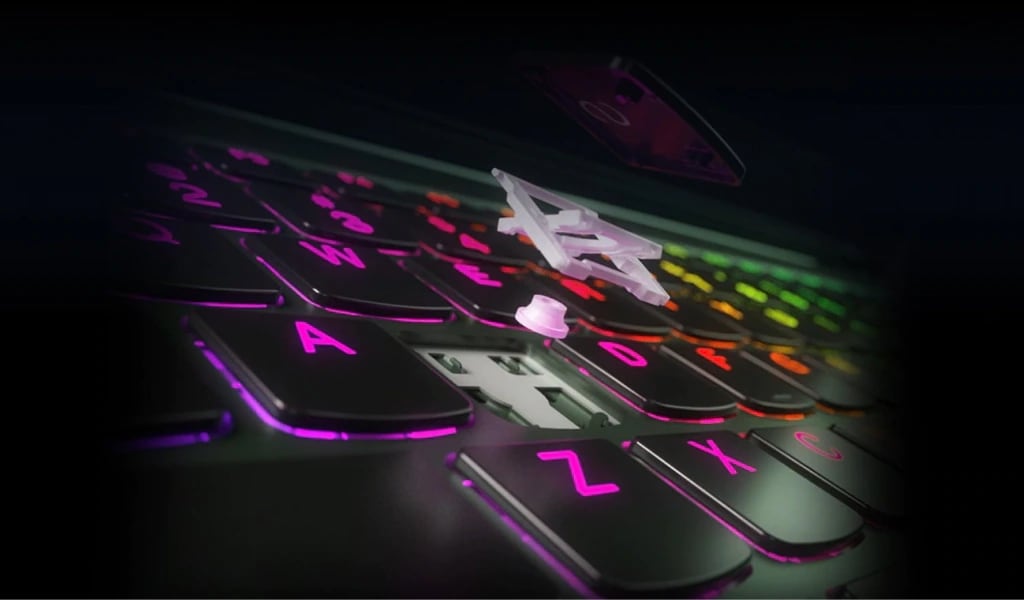 Legion TrueStrike Keyboard
Strike hard. Strike true.
Taking out enemies has never felt so satisfying. Experience soft-landing switches with deep key travel and enjoy hair-trigger response times on Legion's heralded TrueStrike Keyboard. Deeper strokes, hawk-eye precision: annihilated foes.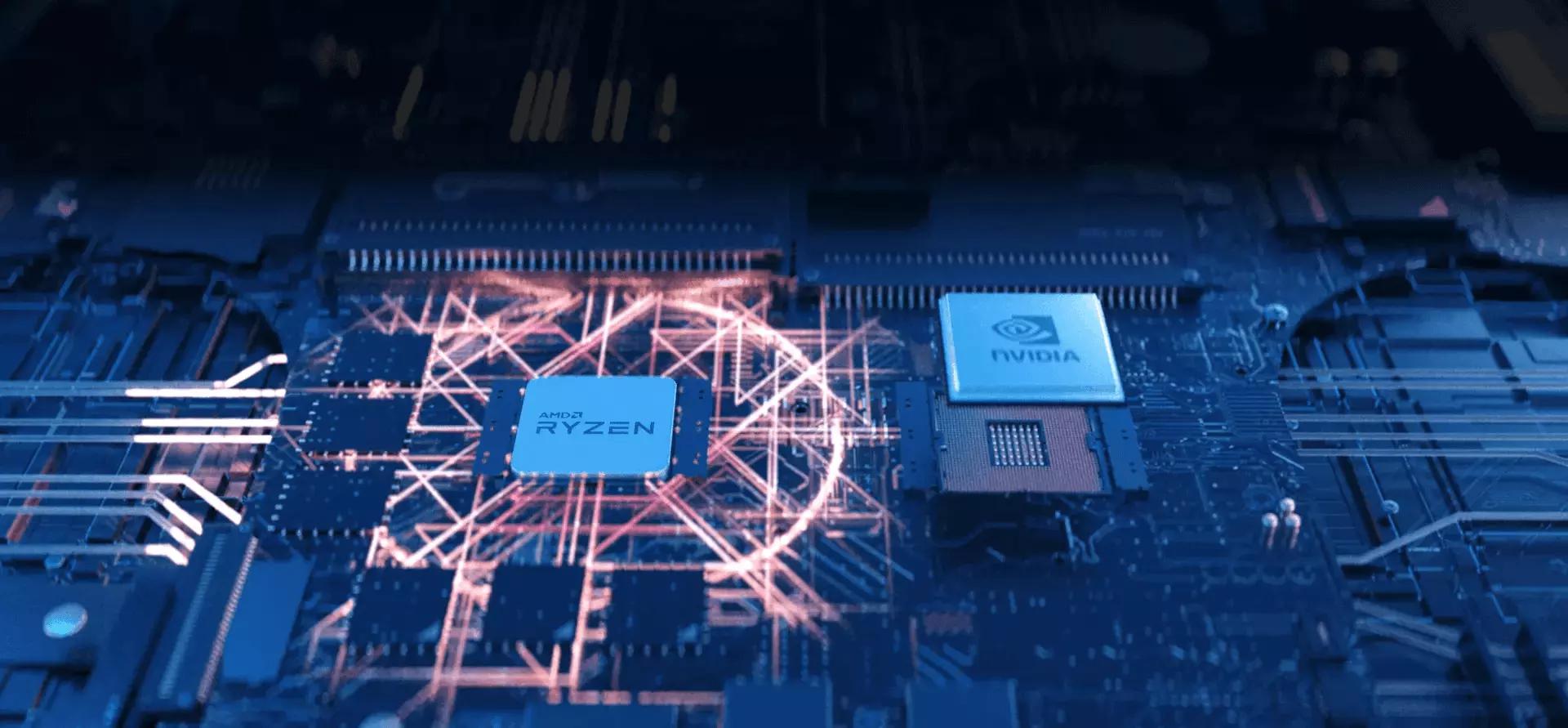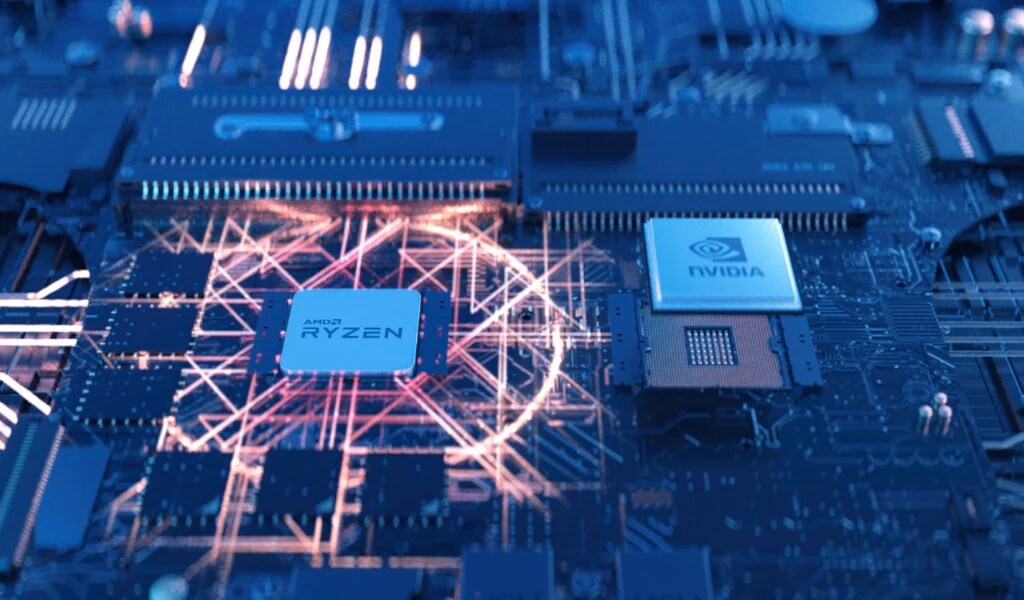 Ultimate performance, uncompromised battery life
With the all-new AMD Ryzen™ 5000 H-Series Mobile Processors, you can enjoy elite gaming performance on a thin and light notebook with amazing battery life. Never compromise on your gaming laptop again.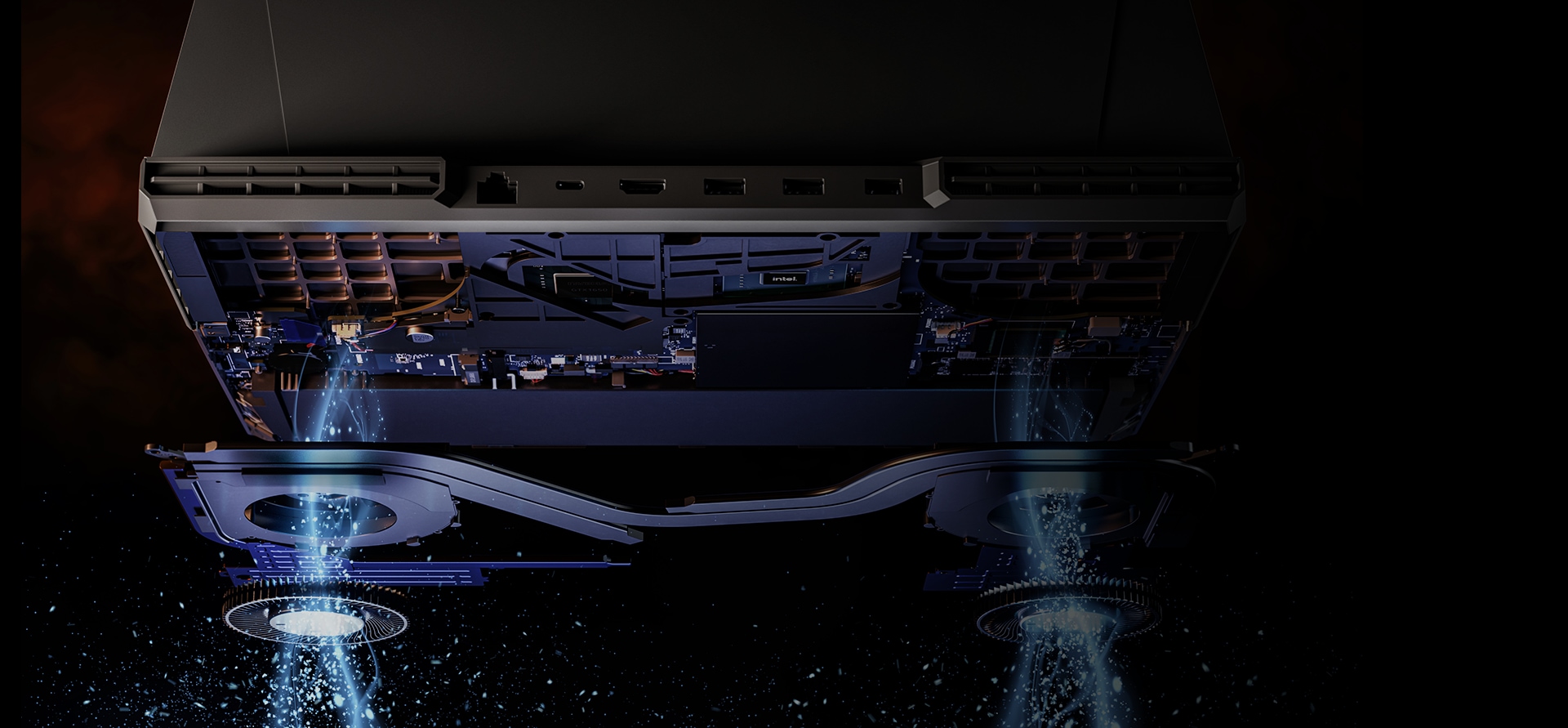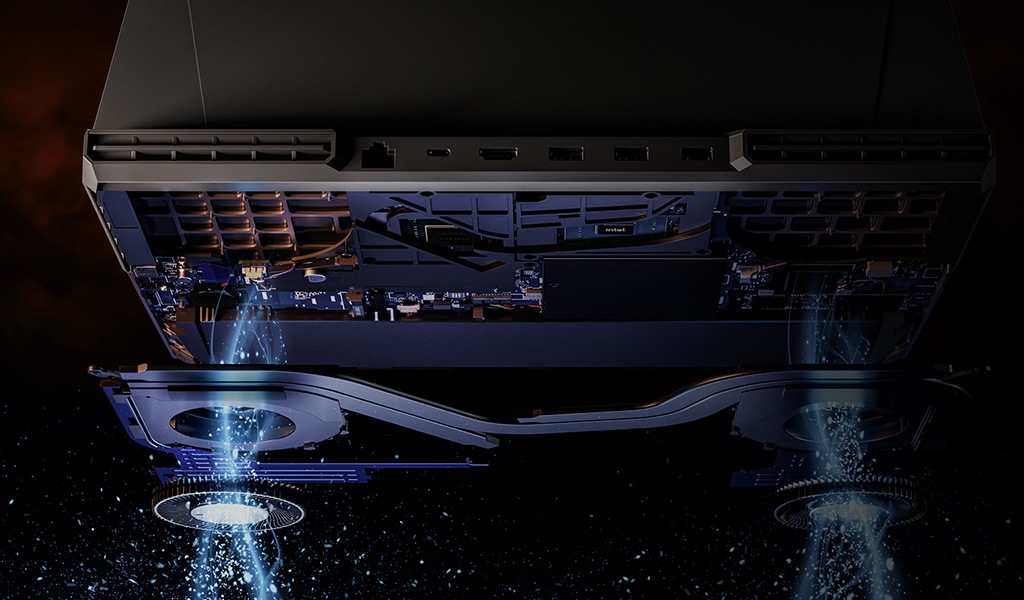 Accept no limits
Legion devices deliver spectacular gaming performance with up to 11th Gen Intel® Core™ HK Series processors, plus NVIDIA® GeForce RTX™ graphics. Arm yourself with all the speed and power you need to win.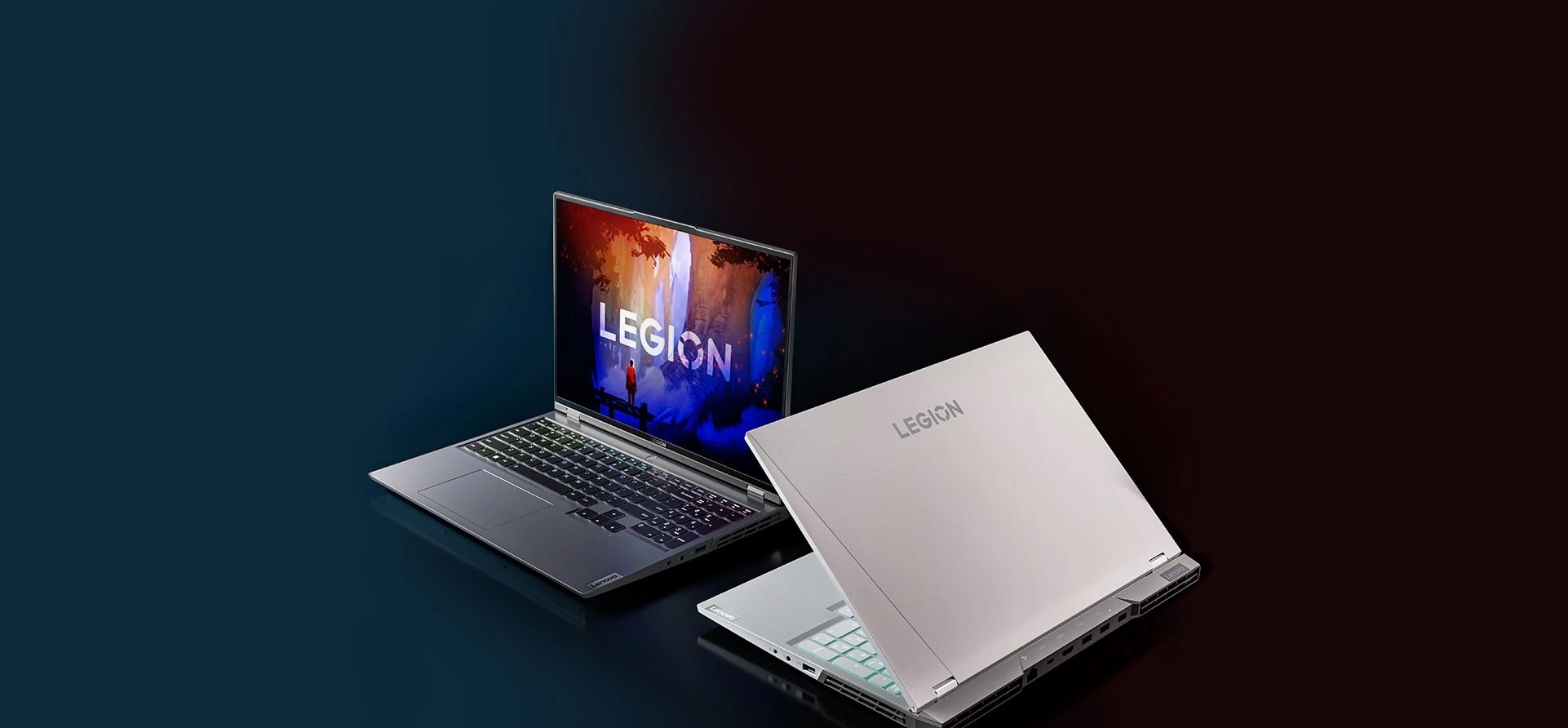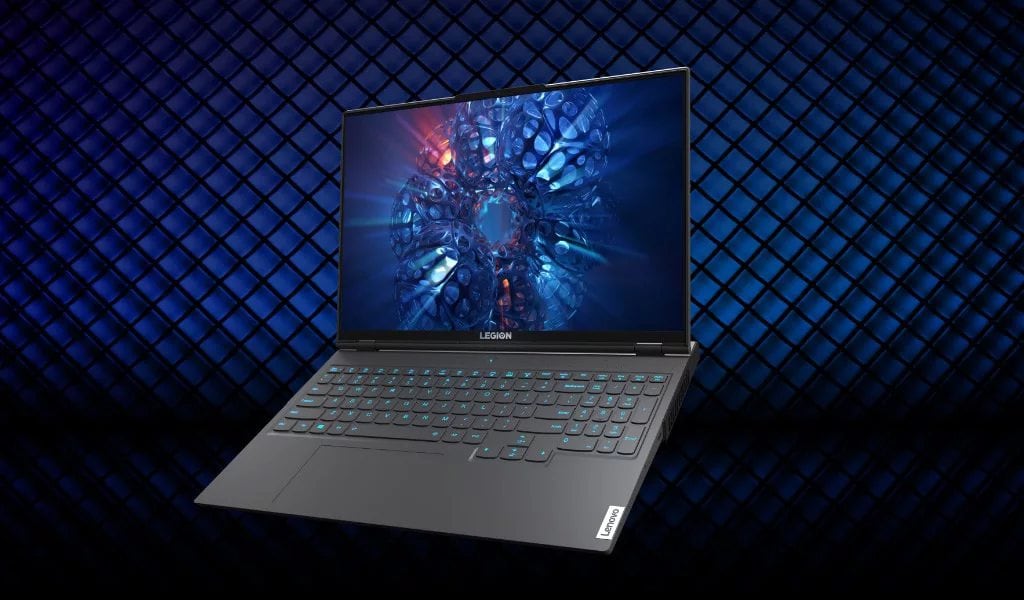 Dominate in style
From streamlined, laser-engraved aluminum chassis to sleek LED environmental lighting, the stealthy "silent killer" design of every Legion PC hides the true power that lurks within.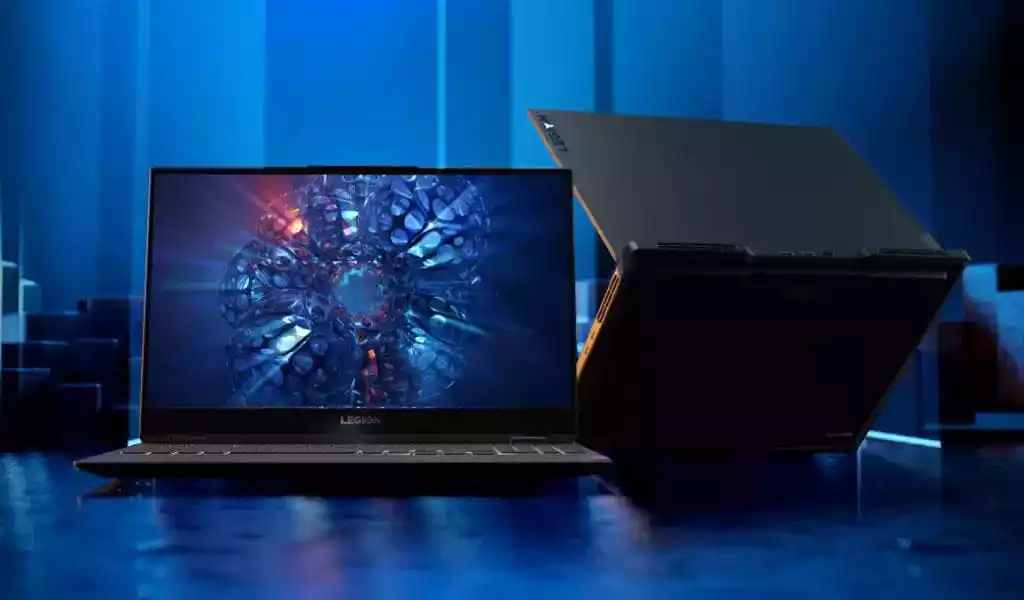 Stay on task. And on target.
Legion Ultimate Support is the new META perk for Legion devices to keep you on top of your game at work during the day, and unbeatable in any lobby at night. Upgrade your standard warranty for customer support service geared toward gamers specifically.
24/7 tech support by phone, email, and chat
Highly trained and experienced technicians
Guidance with optimizing your settings, tuning, hardware, and software
Gamer-specific knowledge and expertise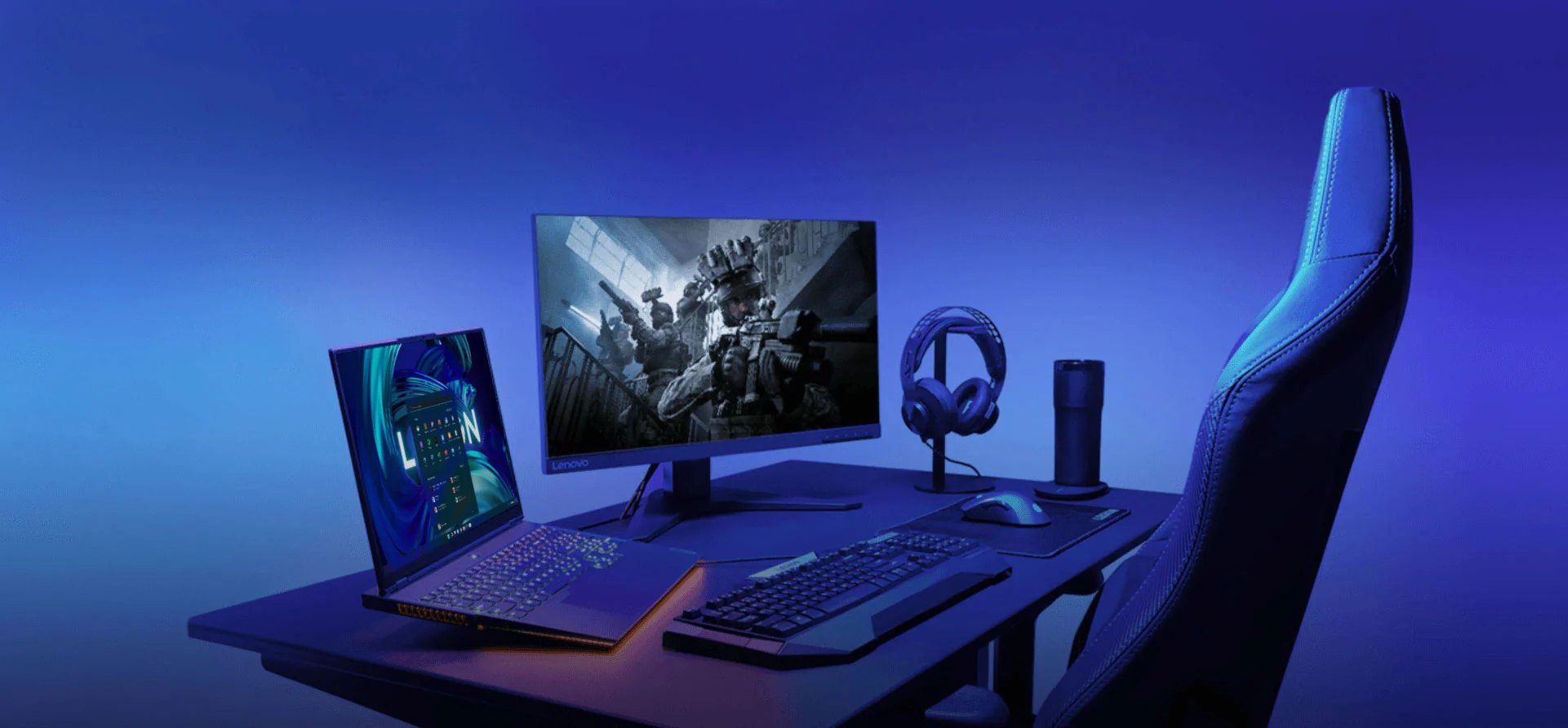 Game-changing gameplay
Windows 10 unlocks the full potential of your system's hardware. With advanced graphics performance via DirectX 12 Ultimate* and the compatibility to play thousands of games—there's a reason why Windows is the most popular and versatile gaming platform on the planet.
*DirectX 12 Ultimate available with supported games, graphics chips, and requires the latest Windows 10 update with updated hardware drivers.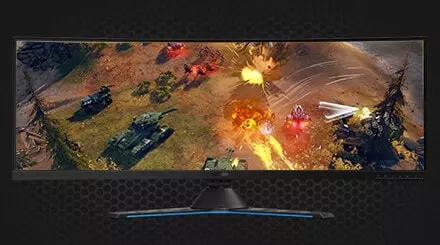 Legion Monitors
Shop Legion gaming monitors that include features like NVIDIA® G-SYNC™ technology, serious refresh rates, .5ms response times and Harman Kardon powered speakers. Take your game to the next level.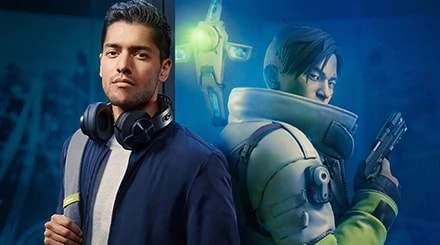 Legion Gaming Community
The LGC is your central hub for official Legion content & rewards. Watch streams/videos from influencers, earn special prizes through quests, and connect with other members of the Legion community.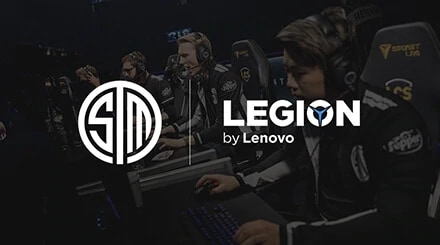 Lenovo and Team SoloMid
Lenovo's local partnership with Team SoloMid is Lenovo North America's first official esports sponsorship. Outfitting TSM's teams and organization, players will have access to the best technological tools, host exclusive events and train in an upcoming state-of-the-art facility in Los Angeles.
Lenovo Legion Gaming PCs, Accessories & Gear
Savagely fierce gaming PCs and gear, from budget-friendly laptops to high-performance rigs, for casual gamers to eSports pros.

Gaming isn't just a simple pastime – it's serious business, and serious gamers need serious gaming rigs. As gamers ourselves, we know that performance and speed are #1 priorities. But you shouldn't settle on a system that's overpriced or that doesn't have the essential features you need to lead the team to victory. That's why we've developed an entire series of gaming rigs and gear – by gamers, for gamers – dedicated to meeting the added demands of PC gaming.

Lenovo Legion presents a new evolution in gaming PCs with a full lineup of laptops, desktops, and accessories that are as savagely fierce on the inside as they are on the outside. We even have exclusive Legion gear for our biggest fans out there! Legion offers gamers options that range from budget gaming PCs to the best-of-the-best rigs, so you can dominate the battlefield no matter your budget or skill level. Shop our gaming computer sale today.
Gaming Laptops
Lenovo Legion gaming laptops are designed to be the very best, connecting you to the games you love – no matter your budget or your preference in gaming genres.

Take our newly redesigned Legion 5 Series and Legion 7 Series gaming laptops: They feature up to 17" IPS displays with Full HD resolution and a 240 Hz refresh rate for seamless on-screen movements. Powered by your choice of 10th Generation Intel® Core™ or AMD Ryzen™ processors, alongside up to NVIDIA® GeForce RTX™ 30 Series graphics, you'll be ready to play the latest PC games with gusto. And we've paid special attention to the full-size keyboard, designing the keys with less than 1 ms response time and 4 mm key side. Plus, this gaming laptop looks as good as it games, with a sleek design and a slim form factor.

We don't expect you to play Apex Legends or Fortnite on anything less than the best PC possible. Faster, smoother, and better, Lenovo Legion laptops offer the ultimate gaming experience.
Gaming computers optimized for Apex Legends
Forge your path to battle royale glory with Lenovo Legion gaming desktops, gaming laptops, and Apex Legends. Lenovo has partnered with EA and Apex Legends to ensure that our gaming desktops are optimally tuned for performance when you need it most. After all, you've only got one (or two) shots at snagging the elusive crown of champion each match. Legion gaming computers are packed with only the latest tech to ensure your next shot isn't interrupted by poor performance. So, find your Legion gaming PC, and find your way to victory.
Gaming Desktops
Our commitment to gaming is abundantly clear in our high-performance Legion 5 Series and Legion 7 Series gaming desktop towers.

We've left nothing on the table when it comes to silicon. The specs of our latest gaming towers read like a list of weaponry your adversaries pray you won't have.

Groundbreaking, up to 11th Gen Intel Core processing has some serious power. Or choose a model with the latest AMD Ryzen desktop processing power. Add in NVIDIA GeForce RTX (now up to 30 Series on select models) graphics to take your gaming to the next generation through untold speed and detail. And with an added PCIe SSD, you'll experience lightning-fast load times when launching your favorite games.

Internal components can be upgraded with your bare hands (no screwdrivers or tools needed), with easy access to your most commonly used ports.

And last but not least, options like overclockable processors prove that these gaming desktop PCs are built for gamers – and that's because they're designed by gamers.
Gaming Monitors
Gamers demand the best visuals to go with all the power a Legion gaming PC can put out. That's why we've developed the Lenovo Legion gaming monitor brand. Revel in 4K visuals, HDR brightness, and most important for all you competitive players out there: 1ms gaming monitor response times so you'll never suffer defeat due to delayed output.
New PC Games
There are more places than ever to buy the top PC games of the day, but why not pick up the best PC games from a team that built some of the best PCs to run them. Lenovo Legion offers PC game keys of the latest and great titles at our Legion PC Games StoreLegion PC Games Store. And you might just find some PC game deals that will save you a few bucks in the process. Check back regularly to find the next hot PC games on your coming soon list.
Lenovo FPS tool
Need to know if your gaming PC is up to snuff? Lenovo's quick and easy FPS tool helps you learn if the power packed inside your gaming box is enough to run the latest PC games. Run the Lenovo FPS tool and get instant results that will detail your max frames per second on top games Fortnite, Apex Legends, and Call of Duty: Modern Warfare.
Gaming laptop deals and more
Looking for the best gaming deals? Getting a powerful, fast, and stylish rig shouldn't break the bank. Check out our current deals on gaming PCs, laptops, and more.

Shop today's gaming PC deals.
Gaming computer financing
Shop gaming computer sale now and pay later with Lenovo financing options that help you get that critical upgrade right when you need it. Gaming laptop finance options are also available!
Additional resources:
So much power. So many possibilities.
Max out your settings, dive into the details, and experience buttery smooth gameplay on a Lenovo Legion Windows 10 gaming PC. Not only do you get the power and innovation you need to handle graphics intensive gaming, but the Windows 10 open platform gives you access to the most full fledged AAA PC games and esports titles from Steam, Epic Games, Origin, or the Legion PC Games Store. And whether you're budget conscious or ready to throw down for a beastly Windows 10 gaming PC setup, you'll have a variety of PCs to choose from. PC hardware requirements may vary for games on Windows 10.