MARCI MOON: From Solving Puzzles to Solving Problems
For Marci Moon, a love for all things development started early. In fact, her passion for solving for users and use cases dates back to her childhood, and her grandmother. While she was young, Moon's grandmother decided it was time to change careers. And in her 50's, she went back to school for computer science.
ThinkPad X1 Carbon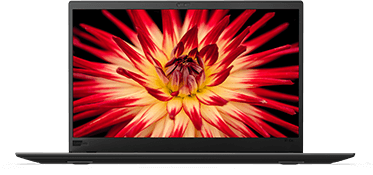 VIEW OR CUSTOMIZE
Floored by her classes and technological challenges, Marci's grandmother introduced her to the world of tech. It began simply, a granddaughter in a grandmother's office, an office lined with a collection of floppy disks. One of those discs contained a game, that had been specially picked out, just for Marci. And from there, Marci was hooked.
Soon, Marci's grandmother began presenting her with coding challenges, puzzles to be solved, and Marci jumped at the chance. Because solving problems is what she does best.
Following in Her Footsteps
Inspired by her grandmother's love for technology, Marci pursued a degree in computer science, and upon graduation, threw herself into the world of engineering, software engineering to be exact. Today, Marci works in the IT department for O.C. Tanner, providing support for her company and her users, and ultimately—helping them to solve problems. This is Marci Moon. And this is her Difference Maker story.

Marci's Favorite Products & Services
When time is money, speed is everything.
Make multitasking look effortless with new 8th gen Intel® Core™ i7 processor-based PCs.
Intel. The power to get more done.
Ultrabook, Celeron, Celeron Inside, Core Inside, Intel, Intel Logo, Intel Atom, Intel Atom Inside, Intel Core, Intel Inside, Intel Inside Logo, Intel vPro, Itanium, Itanium Inside, Pentium, Pentium Inside, vPro Inside, Xeon, Xeon Phi, and Xeon Inside are trademarks of Intel Corporation or its subsidiaries in the U.S. and/or other countries.