GARRETT MONTRONE: From Wall Street to Main Street
Some people know their calling from a young age. And some take a little while, or a little push, to figure it out. But, for Garrett Montrone, IT has always had his heart. After attending university and obtaining a degree in Information Systems Management, Garrett was ready to put his skills to the test. And what better place to start than Wall Street.
ThinkPad X1 Extreme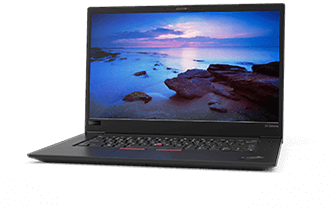 VIEW OR CUSTOMIZE
Garrett kicked off his career with Goldman Sachs, working in a supporting role in their IT department, handling everything from key technology functions, to client support, programming, website repair, and so much more. But, after a year and a half, Garrett started wanting something more.
Heading Home
After his work with Goldman Sachs, Garrett decided to take his talents from Wall Street to Main Street to join his family business, Western Sheet Metal, by heading up their internal IT department as the BIM Project Specialist. So, why return home? Because, for Garrett, IT has always been about making things better. And what better way to make a difference, than to help improve the business his family built.
"The thing that I like about IT the most is it's constantly evolving and getting better and making everybody's lives easier."
Garrett grew up in his family's shop, immersed in technology, design, and manufacturing from a young age, so coming home felt more than natural. And now, Garrett is able to do what he loves most, helping a company, and his family, grow their success by increasing efficiency.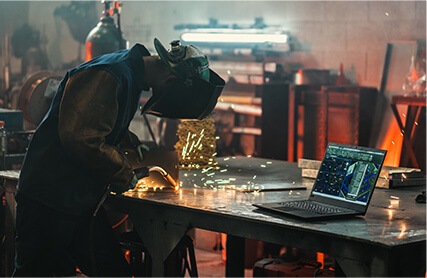 Efficiency Makes a Difference
But, achieving that efficiency was no easy task. "We come from a grassroots company where we used to do things the same old way, but technology has allowed us to be way more accurate with what we're doing." But, by adding new technologies into the mix, Garrett, his family, and Western Sheet Metal were able to streamline their processes, improve their designs, and increase their output overall, while minimizing redundancies. And, that kind of efficiency, makes a difference. This is Garrett Montrone, and this is his Difference Maker story.
Garrett's Favorite Products & Services
When time is money, speed is everything.
Make multitasking look effortless with new 8th gen Intel® Core™ i7 processor-based PCs.
Intel. The power to get more done.
Ultrabook, Celeron, Celeron Inside, Core Inside, Intel, Intel Logo, Intel Atom, Intel Atom Inside, Intel Core, Intel Inside, Intel Inside Logo, Intel vPro, Itanium, Itanium Inside, Pentium, Pentium Inside, vPro Inside, Xeon, Xeon Phi, and Xeon Inside are trademarks of Intel Corporation or its subsidiaries in the U.S. and/or other countries.