"Logitech, Connect. Communicate. Collaborate.
Webcams and Video Collaboration
Collaboration is an essential part of the modern workplace. With Logitech's advanced video conferencing solutions, your team can talk, share files or screens, and whiteboard ideas effortlessly. Make your meetings seamless, productive, and fun with Logitech desktop and room collaboration products.
+

Shop all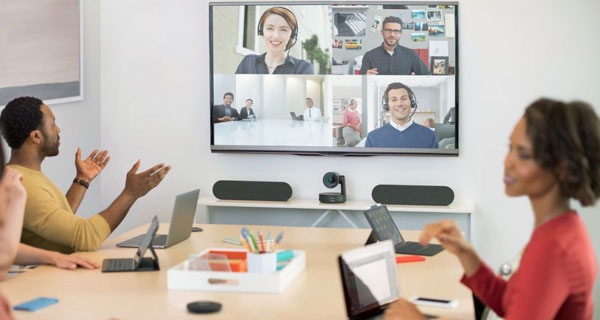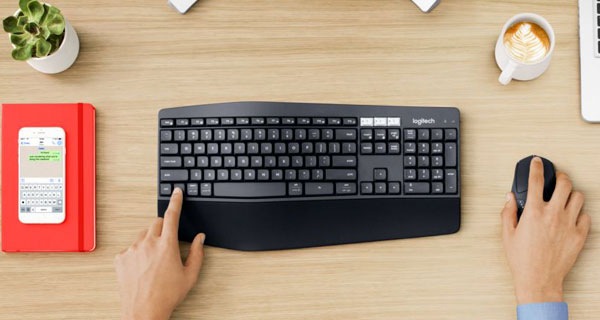 Wireless
Desktops
Clutter-free desktops boost productivity. Minimize messy cords and cables with Logitech's wireless keyboard and mouse combos, so you can get more work done.
+

Shop all
Headsets
Logitech Headsets cancel out the chaos of active work environments. Answer and make phone calls, listen to music, and tune out your surroundings with cutting-edge noise cancelling technology and next-level audio; the perfect solution for any office.
+

Shop all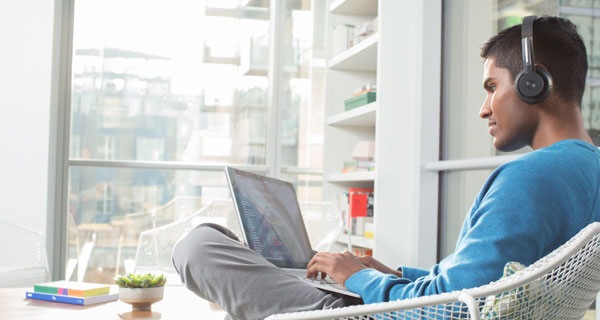 Logitech PC Accessories & Electronics
At Lenovo, we're proud to carry a wide selection of Logitech PC accessories that perfectly complement our laptops and desktop computers. Rather than purchase a laptop and then shop around the web, hunting for webcams, keyboards, or other peripherals, why not go with a trusted brand? We've carefully selected Logitech accessories that work seamlessly with our PCs, so that you can outfit your entire home or office in one visit. Whether you're in the market for a wireless keyboard and mouse combo or a gaming headset, we have the latest Logitech products at great prices and always free shipping.
Logitech webcams
Logitech's advanced conferencing solutions are designed for the modern workplace, whether you're on-the-go or calling from your cubicle. With a Logitech webcam, it's easy to collaborate with teams in other time zones, host presentations, and share screens.
Offering 4K Ultra HD video quality, the Logitech BRIO provides a premium video experience with adaptive lighting features for video meetings or casual chatting. RightLight 3 with High Dynamic Range (HDR) improves the picture in any lighting conditions. The camera also offers 5x digital zoom and three field-of-view options for different room sizes. Designed to work with Microsoft Cortana, you can control this Logitech webcam using your voice. You're the director of your own conference.
For larger conference rooms, the Logitech GROUP is designed for business, offering impressive video quality and a full-duplex speakerphone with crystal-clear sound. Connect the GROUP to any Lenovo PC with its USB Plug-and-Play connection. Then, set up the camera presets so that you can quickly switch between a wide shot and team close-ups.
Shop for a Logitech webcam available at Lenovo.
Logitech keyboards and mice
With a Logitech wireless keyboard and mouse combo, you can boost productivity without expending more energy. Designed for comfort and precision, the Logitech MK line is built to last for years, without noisy keys that distract your coworkers. The MK540 includes a full-size keyboard with a palm rest and adjustable tilt legs, so you can find the perfect angle for long work sessions. Likewise, the MK540 mouse is crafted to fit comfortably in either palm.
Gamers with a Lenovo Legion computer will love Logitech's high-performance gaming keyboards. The G513's keys feature advanced mechanical switches, full-spectrum RGB lights, and LIGHTSYNC technology for a custom gaming experience. Finally, the aluminum alloy chassis has a gorgeous brushed metal finish that accentuates your gaming rig.
Shop Logitech keyboards, mice, and wireless keyboard & mouse combos.
Logitech headsets and headphones
Escape from chaotic and noisy environments with a wireless Logitech headset — the perfect accessory for a modern workplace. Whether you're catching up on emails at a local cafe or working at the airport, Logitech's next-level noise cancelling technology tunes out your surroundings.
The Logitech Zone Wireless headset is built for hectic workspaces, allowing you to quickly switch between Bluetooth-connected devices while blocking out noise. Perfect for the office, listening to music on the train, or gaming at home, the Zone Wireless offers tremendous comfort when you need to stay focused.
Shop Logitech wireless USB and Bluetooth headsets, gaming headsets with mics, and more.
Shop the Logitech store at Lenovo
It's a match made in heaven. Lenovo computers work seamlessly with Logitech hardware, so you can enjoy the best of both worlds. Whether you're working on our award-winning business laptops like a Lenovo ThinkPad, or dominating on a Legion gaming computer, you can enjoy the comfort and reliability of Logitech PC accessories.
Browse products, compare features, read user reviews, and save more on the best-selling Logitech electronics at Lenovo.