How much RAM do I need for gaming?
At a minimum, you will want at least 4GB of RAM to run modern gaming applications. However, as a general rule of thumb, 8GB of RAM is recommended to avoid any performance or speed-related issues. Some gamers may find the need for up to 16GB of RAM, though for most, this will be unnecessary. Though 8GB of RAM is more than sufficient for most modern gaming titles, if you are streaming music and live-chatting on a second monitor while you play, extra RAM can help ensure there's no slow down as a result of these other tasks. In such cases, you may find that 16GB of RAM can come in handy.
How much RAM is too much RAM? I don't want to invest in more memory than I need for gaming.
Anything over 16GB of RAM is likely unnecessary. If you are experiencing frame rate issues, and your computer has either 8GB or 16GB of RAM, you may want to consider upgrading your video card first. It is likely that the RAM is not affecting the game speed or frame rate. For most casual gamers and computer users, 16GB of RAM is more than sufficient, and 8GB of RAM will likely suffice for everyday needs. Unless you routinely run multiple, memory-intensive applications at a time, then 32GB of RAM is likely a waste.
How can I tell how much RAM a Lenovo laptop has?
You can find essential product information for Lenovo's series of gaming desktops and laptops on both the series overview and individual model pages. For example, the Legion Y Series and Lenovo IdeaPad 700 Series overview pages contain product information for all of the models that fall under the range. Under each model within this range you will find a bulleted list of key specifications – this includes information on memory. When looking for information on available RAM, think of RAM and memory as one and the same thing; the terms are often used interchangeably.
For additional information on any one model, you can also click the "Learn More" link to go to the specific model page. Here, you will find tech specifications, features, customer reviews, and more.
Additionally, keep in mind that once you decide on the best gaming laptop for you and add it to your cart, you can customize the RAM on many laptop models so that it suits your specific needs. Lenovo makes it easy to customize a device so that it's tailored to your wishes.
Shop Related Products
Laptop Deals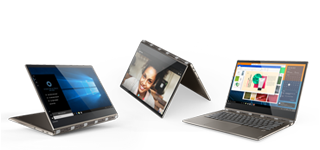 Gaming Laptops
Tablet Deals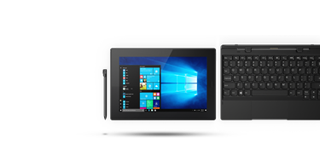 Accesories Deals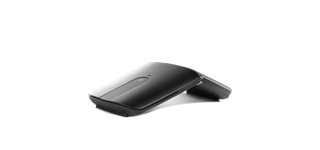 Storage Deals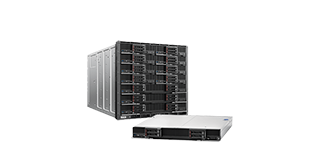 Ultrabook, Celeron, Celeron Inside, Core Inside, Intel, Intel Logo, Intel Atom, Intel Atom Inside, Intel Core, Intel Inside, Intel Inside Logo, Intel vPro, Itanium, Itanium Inside, Pentium, Pentium Inside, vPro Inside, Xeon, Xeon Phi, Xeon Inside, and Intel Optane are trademarks of Intel Corporation or its subsidiaries in the U.S. and/or other countries.