How To Update Drivers?
Most PC and laptop owners know they need to periodically update their operating system software, security programs, and so on. However, fewer computer users know how to update their device drivers or hardware drivers – or even why drivers are so valuable.
In plain terms, a driver is software that enables the vital communication between your PC's operating system and each internal or external device that makes up your system – from graphics cards and DVD drives to microphones. If your drivers aren't up to date, your computer may lose the ability to "speak" to these devices, rendering them useless.
Security updates and bug fixes are often updated automatically, but driver updates may not be so simple. For this reason, it's a good idea to occasionally check and update your drivers manually – to ensure they're always up to date.
One simple method to update drivers is to navigate to Windows Update in your Control Panel. You can access the Control Panel from the Start menu (search for "windows update"). Check for any updates that may apply, then view and install them. A restart may be required, so be sure to save all work and close any open applications before you begin.
How to update Windows 10 drivers
In Windows 10, you can find Windows Update by running a search from the Start menu (simply type it in the search field). Once you open Windows Update, you may be presented with several different options. These include:
Install now
Check for updates
Advanced options
If there are driver updates available, the "Install now" option will appear. Click it to start the update process. Your driver upgrades will be downloaded and installed, and you may be prompted to restart your computer.
In some cases, no updates will be listed. However, you can still verify that your computer is up to date by clicking the "Check for updates" option. If no updates appear, then your computer software, including drivers, is up to date and no further action is necessary.
You may also consider selecting "Advanced options." In this window, you can choose how upgrades are installed, whether or not to defer automatic updates, and how your updates are delivered. If you don't have specific preferences, it is recommended that you leave them in their default state.
How to update graphics drivers
Updating graphics drivers entails a slightly different process than that described above, since in many cases, you must download the driver update from the manufacturer of your graphics card – not the company that built your laptop or desktop computer or supplied the operating system.
To determine the make and model of your graphics card, go to the Start menu and search for "device manager." When a shortcut for the Device Manager appears within the search results, click on it.
Once you are inside the Device Manager interface, you should see your computer's various devices listed. These may include battery (if using a laptop), computer, disc drive, display adapters, DVD/CD-ROM drive, keyboard, and more. The option you are looking for is "display adapters."
When you click on this option, it should expand to show your graphics card or cards. Once you know the make and model of your graphics card (it should be listed by name and model number), you can visit the manufacturer's website to check for the available graphics driver updates. Common manufacturers include:
Download any applicable updates and install them to complete the update process.
Shop Related Products
Laptop Deals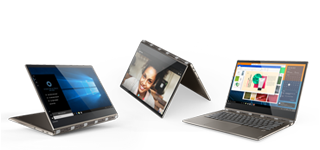 Gaming Laptops
Tablet Deals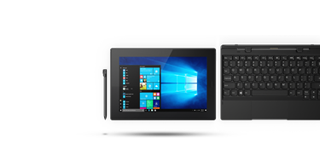 Accessories Deals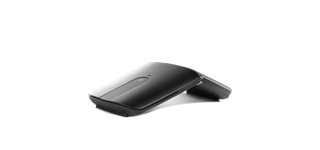 Laptop Buying Guide
LENOVO COUPONS