Thank you, Lisbon. Until next time.
Thanks for making our first Web Summit unforgettable!
It was an exciting week in Lisbon, packed with intriguing panels and exhibitors who are passionate about being on the forefront of technology.
We would like to thank all the attendees who spent time with us to learn about our company's journey through intelligent transformation and our mission to create smarter technology for all. Relive some of our favorite moments with us.
Smarter Technology for All
Whether it's helping fight climate change with a supercomputer, destroying cancer with precise real-time feedback in the operating room, or feeding future generations through AI, Lenovo is building smarter solutions for things that matter.
We're also making smart technology more applicable to everyday life by integrating it into our products. With smart bulbs, plugs, cameras, clocks, Google Assistant-enabled laptops, and more, we aim to make high quality smart living solutions more accessible.
So, whether you're a parent in need of a streamlined morning routine, a college student who needs to focus better, or a small business owner who needs to be in two places at once, our dedication to smarter technology for all is here for you.

Speakers & Tracks
Tuesday, November 5
1:50p.m. (13:50 – 14:10)

Keynote: Designing for an Evolving Human Experience


Track - Corporate Innovation Summit
Human experience has changed with every leap in technology. Now in an age where leaps in technology happen at an even more rapid pace, how we design for that new human experience requires a new way of thinking and understanding of what technology can do. The future requires us to understand the patterns in data, making technology invisible and co-creating for new solutions. When we do that, we create new solutions that can change the world—revolutionize retail, improve health outcomes, and make manufacturing and industries more efficient. Paul shares his thoughts on how companies have to evolve their own thinking to ensure a better human experience.

Wednesday, November 6
2:00p.m. (17:00 – 18:00)

Keynote: PITCH Semi-final
Thursday, November 7
1:50p.m. (13:50 – 14:10)

Panel: Are Data Rights Human Rights?


Track - Future Societies
Participants:

 Michael O'Flaherty, EU Agency for Fundamental Rights; Regan Ralph, Fund for Global Human Rights


Moderator:

Rani Molla,

Recode
Every major milestone in human history has required an expansion of the definition of human rights. As we enter the 4th Industrial Revolution, it is clear that data rights are just as much a part of human rights as the freedom to control one's own life. For companies like Lenovo, that means we have to think about business models beyond just products and profit but the impact we have on customers. That includes understanding how our desire to better serve them by mining data aligns with their rights to control their own information.
2:50p.m. (14:50 – 15:10)

Keynote: Everything you think about IT is wrong


Track - Auto/Tech & Talk Robot track
In the IT world, we tend to get pretty excited by the latest thing—Agile, AI, Blockchain. But when it comes down to it, that technology that's being hyped won't save your business. At least not alone. When it comes to challenges of the 4th Industrial Revolution where data drives everything, success is not just about taking advantage of the latest technology. It's also about focusing on outcomes that are deeply rooted in your business strategy. Art shares examples from Lenovo's transformation of its IT systems.



Thursday, November 7
Noon – 12:20 p.m.

Panel: Anticipating Trends in Customer Experience


Track - Corporate Innovation Summit
Participants: Nico Gabriel, Sixt; Olaf Lorenz, Konica Minolta
How long does it take to implement a big change in customer experience for a global company? This panel welcomes leaders of multinational giants to discuss how they get to know their customers and what measures they take to make sure they're always one step ahead.

Tuesday, November 5
11:30a.m. – 12.30p.m.

Women's Mentoring Initiative


Women in Tech Mentor Program: We're committed to changing the gender ratio at our events and empowering women across the globe through networking opportunities, mentorship programs, as well as our online women in tech community.


Paul Walsh
Senior Vice President and Chief Digital Officer
As Global Chief Digital Officer (CDO), Paul Walsh focuses on helping Lenovo harness the disruptive technologies fueling intelligent transformation that will shape the company's customer experience for the next decade.
Background
An expert in his field, Paul has nearly 25 years of experience across a variety of roles in highly-respected brands. Most recently, he was Senior Vice President, Platform Strategy & Innovation for Visa Inc. As technology and processes evolve, he ensures Lenovo is able to evolve too, creating an iterative nature of productivity.
Areas of Expertise
Paul focuses on driving improvements to the entire customer experience, from channels and processes to data, operating models, and culture. From the future of healthcare to retail, he speaks to industries of all kinds, examining their ever-changing environments and including Lenovo in the conversation, further fueling innovation and transformation.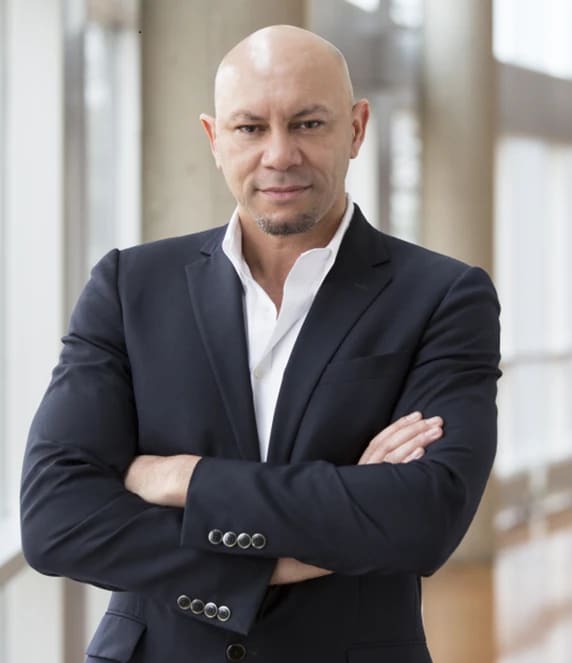 Arthur Hu
Senior Vice President and Global CIO 
Arthur Hu is senior vice president and CIO for Lenovo. He leads the global team that provides information services, manages critical systems to support the company's worldwide operations, and drives technology-enabled transformation for Lenovo.
Background
Arthur has held a series of leadership positions within Lenovo since joining in 2009, covering IT Strategy, Information Security, Enterprise Architecture and Business Transformation, and Digital Go-to-Market Solutions Delivery. Previously, he was with McKinsey & Company and before that he worked in software engineering at a variety of companies, including Amazon.
Areas of Expertise
Arthur focuses on high tech, strategy, and technology management, as well as operational and strategic programs to deliver transformation impact across global organizations. He holds a bachelor's degree and master's degree in Computer Science from Stanford University.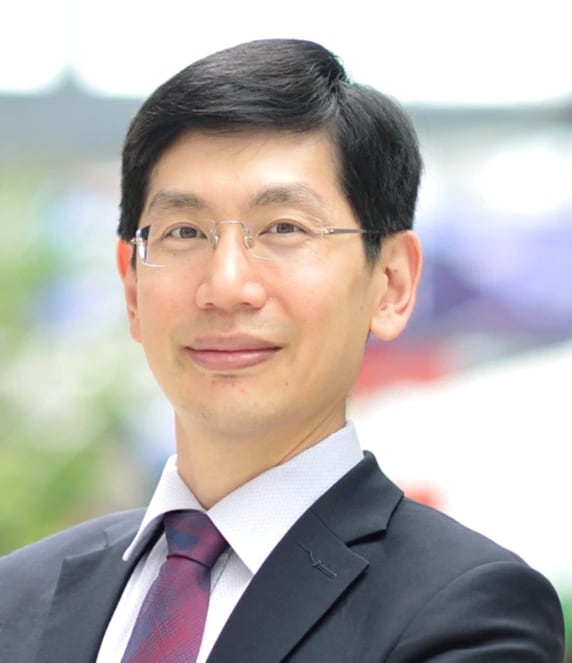 John Gordon
President, Commercial IoT
John Gordon is President of the Commercial IoT Group at Lenovo. His team's mission is to help businesses drive relevant digital transformation by taking advantage of opportunities to leverage computing across their enterprise environments.
Background
John has served in Executive Leadership roles for a number of iconic global companies including IBM, GE, and Bose. As the current President of the Commercial IoT Group, John and his team strive to help businesses drive relevant digital transformation by taking advantage of opportunities to leverage computing across their enterprise environments.
Areas of Expertise
John has vast experience of helping global businesses transform themselves (and their clients) through technology, data, and people. In doing so, he has helped many companies successfully navigate various topics, such as the practical role of AI, the opportunities for industrial IoT, and the emergence of broad-based consumer AR.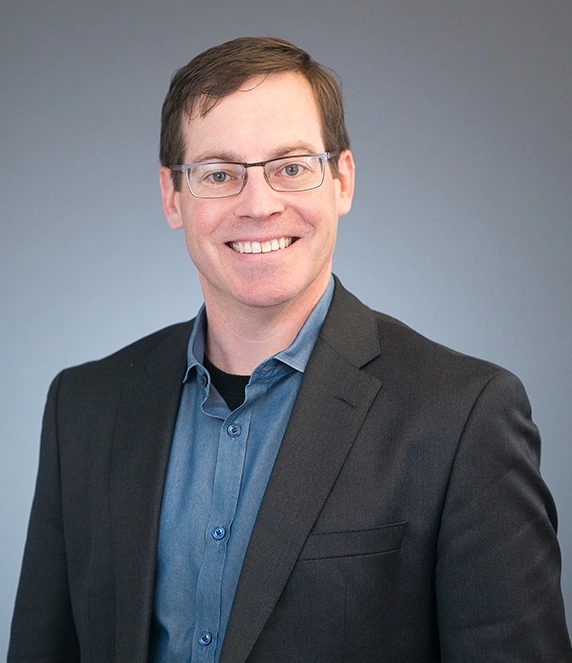 Fiona O'Brien
Chief Channel Officer and Head of EMEA Operations
Fiona O'Brien is Chief Channel Officer for Lenovo in EMEA, as well as Head of EMEA Operations. She is responsible for defining and implementing Lenovo's go-to-market model with its extensive business partner community as well as running the sales operations mission.
Background
Fiona joined IBM Ireland in 1995, where she held various marketing and sales positions. In 2005, Fiona became the General Manager of Lenovo Ireland and, in 2008, she moved into the EMEA Operations team, leading the formation of the Global Account Organization. Prior to this, Fiona ran the EMEA Project Management Office, responsible for driving transformation initiatives.
Areas of Expertise
Fiona has a proven track record in strategic development, operational management, and financial planning. She a holds an advanced diploma in marketing from Dublin Institute of Technology, as well as a bachelor's degree in business management from Trinity College, Dublin.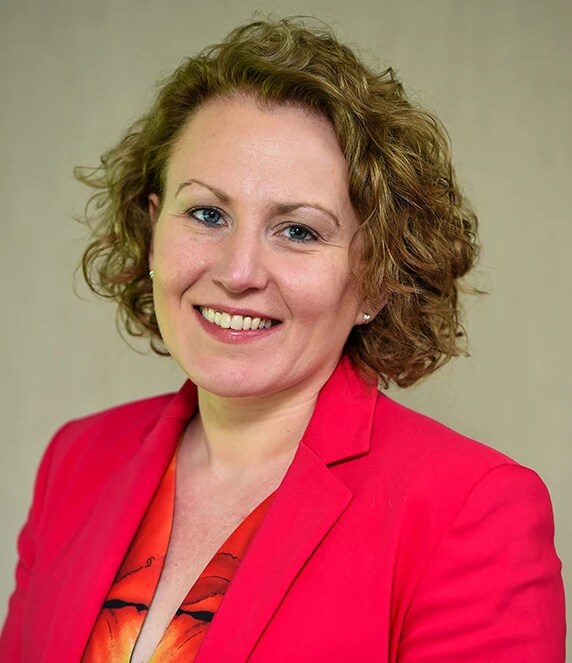 ×
Yoga C940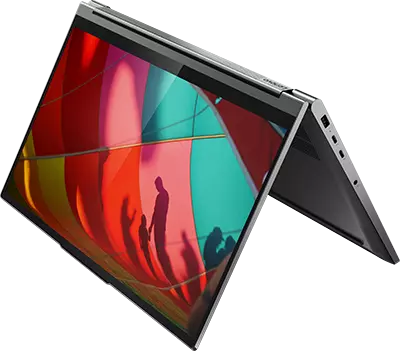 We engineered every detail of the powerhouse Yoga C940 2-in-1 laptop with your experience in mind. Spectacular color & contrast with up to DisplayHDR 400, combined with a rotating sound bar? Check. Physical webcam shutter that puts you in control of who's watching? Check. Digital pen with its own, in-device housing and charging? Check. And that's on top of best-in-class processing and graphics, and a sophisticated, thin-and-light design.
×
ThinkReality A6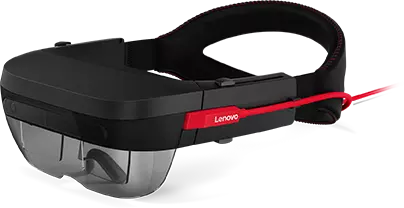 Introducing ThinkReality A6, the game-changing, highly customizable Augmented Reality (AR) headset. Equipped with top-of-the-line, high-resolution optics by Lumus, it offers a 40-degree field of view at 60fps. Powered by a Qualcomm® Snapdragon™ 845 CPU and running on the Android OS, it's lightning-fast and perfect for intricate 3D virtual space manipulation and application development.
The lightweight and comfortable A6 is optimized for the ThinkReality Platform, a new scalable software solution for building, deploying, and managing advanced AR/VR applications and hardware. Together, they are designed to help raise productivity levels in almost any field⁠—from IT tech support to mechanical engineering and medical services.
×
ThinkPad X1 Carbon Gen 7,
Intel Project Athena-verified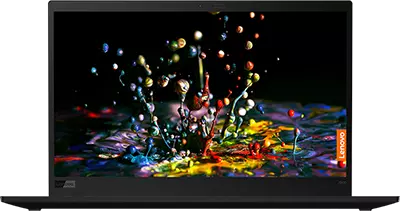 Sleeker, lighter, and 6% thinner than previous generations, ThinkPad X1 Carbon with Intel Project Athena verification brings a new level of style with an optional carbon-fiber weave top cover. But that's not all. This ThinkPad has more muscle with the latest Intel® Core™ technology, hearty DDR3 memory, and a built-in suite of software and hardware features to safeguard your data.
Available with an optional 4K Dolby Vision™ panel, this X1 Carbon is perfect for creative professionals and on-the-go gamers. And with up to 18.3-hours of battery life, you can work and play all day —and well into the night.
×
ThinkPad X1 Yoga Gen 4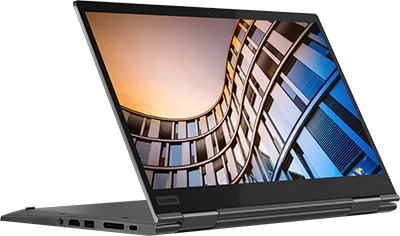 Thinner, lighter, and more secure. ThinkPad X1 Yoga is built to meet the demands of today's fast-paced business world. Equipped with Intel® Core™ processing and plentiful memory, it has a 360-degree hinge that can accommodate any workflow.
Available with an optional 4K display with Dolby Vision™ and Dolby Atmos® speaker system, so you can take your creativity—and your business—to new levels.
×
ThinkCentre M90n


Introducing ThinkCentre M90n. Boasting Intel® Core™ vPro® processing and DDR4 memory, it performs like a high-performance desktop. Yet, at just over four golf balls in length, it uses far less energy and enables you to work from anywhere. A snap to deploy, it can be affixed to just about anything—behind a display, under a desk, or on a wall.
Equally impressive, this nano PC can perform in harsh environments, including hot, cold, dusty, and humid conditions. It comes with hardware-based security as standard, plus a USB-C port for faster data transfers and easy connection to a docking station. And thanks to its modular design, you can custom-build the ideal all-in-one PC for your business needs.
×
ThinkCentre M90n IoT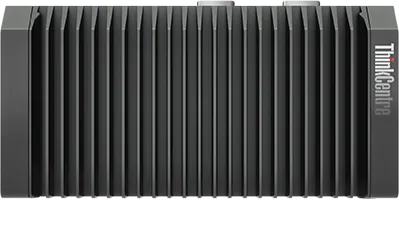 The Internet of Things (IoT) is having a positive impact across every industry, from manufacturing to retail and finance. By analyzing their IoT data, businesses can glean real insights to increase productivity and efficiency.
With high-speed 4G LTE connectivity, the ThinkCentre M90n IoT can connect seamlessly with IoT devices and sensors, both near and far, as well as the cloud. And thanks to powerful Intel® Core™ processing, it can zip through vast amounts of data.
What's more, the compact M90n IoT has no fan and is so quiet and durable, it can be housed anywhere. It offers thin-client flexibility and I/O box capabilities, enabling legacy systems to run for longer. And it has the rock-solid security and reliability that your business can count on.
×
Lenovo Yoga Smart Tab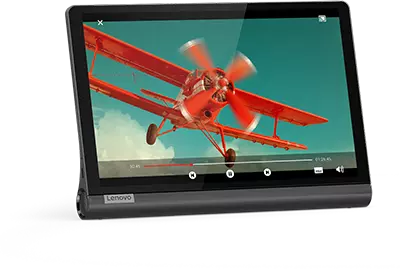 The ultimate entertainment tablet just got smarter. Lenovo Yoga Smart Tab builds on the revolutionary Yoga Tab 3 with its multimode kickstand design and great multimedia features—and adds the power of a portable home hub.
Just open the kickstand to unlock the Google Assistant's Ambient Mode—and control your world hands-free. Play music (enhanced by the FHD IPS display and dual JBL® speakers with Dolby Atmos™), check your calendar, or control your smart home devices.
×
motorola one zoom
Boasting the industry-leading quad camera system, motorola one zoom. gives you the perfect camera for every moment.
Like a 48MP1 sensor with Quad-PD technology for razor sharp photos in low light. A telephoto lens with high-res optical zoom. And an ultra-wide angle camera that fits 4x more in the frame2. motorola one zoom. Perfect from every perspective.
148MP sensor combines 4 pixels into 1 large quad pixel, for a photo resolution of 12MP.
2Compared to the measured area of the main 78° (FOV) camera in the same aspect ratio.
×
moto g8 plus
With a class-leading Quad-PD camera system and 48MP sensor1, you get 4x low light sensitivity for sharper photos, action videos, and selfies in any light. moto g8 plus. Ready for anything.
1The 48MP sensor combines 4 pixels into 1 large quad pixel, for an effective photo resolution of 12MP.
×
motorola one action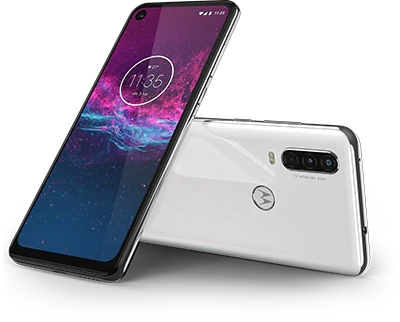 Introducing motorola one action. Featuring a triple camera system with the industry's first ultra-wide action cam1, you can capture more of what matters. Record thrilling extra wide-angle videos in any light, fitting 4x more in your frame2. Then watch the story unfold on a breathtaking 6.3" CinemaVision (21:9) Full HD+ display, backed by the power of an intelligent octa-core processor.
Life doesn't stand still. So go a full day without stopping to recharge3. Wherever the journey takes you, stay protected with security updates and get guaranteed upgrades to Android One. Plus, enjoy unlimited storage from Google Photos and get help from the Google Assistant4. motorola one action. Tell your story.
1Dedicated 2.0um quad pixel video camera fixed to capture 117° in a vertical position with horizontal playback.
2Compared to the measured area of the main 78° (FOV) camera in the same aspect ratio.
3All battery life claims are approximate and based on the median user tested across a mixed use profile (which includes both usage and standby time) under optimal network conditions. Actual battery performance will vary and depends on many factors including signal strength, network and device settings, temperature, battery condition, and usage patterns.
4Google Assistant is available in Arabic, Chinese (Simplified), Chinese (Traditional), Danish, Dutch, English, French, German, Hindi, Indonesian, Italian, Japanese, Korean, Norwegian, Polish, Portuguese (Brazil), Russian, Spanish, Swedish, Thai, Turkish, and Vietnamese. More languages are coming soon.
×
ThinkSystem SE350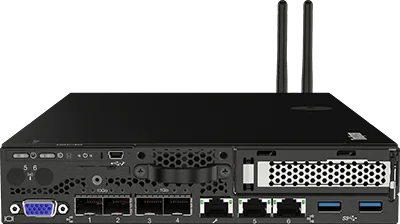 The ThinkSystem SE350 is an Edge Server, purpose-built to meet challenges at the Edge. At 1U high and half-width, it is ideal for deployment in tight spaces, and features several wired and secure wireless connectivity options. This server is protected by Lenovo ThinkShield technologies, including Intrusion and Motion detection, and physical security such as a locking bezel and a key lock. Additionally, the ThinkSystem SE350 XClarity Controller enables the essential remote manageability needed at remote Edge locations.
The ThinkSystem SE350's performance and mounting option make it easier to put increased processing power, storage, and network closer to where data is generated—allowing scalable deployment of IoT applications.