Laptop & Computer Deals Are Coming!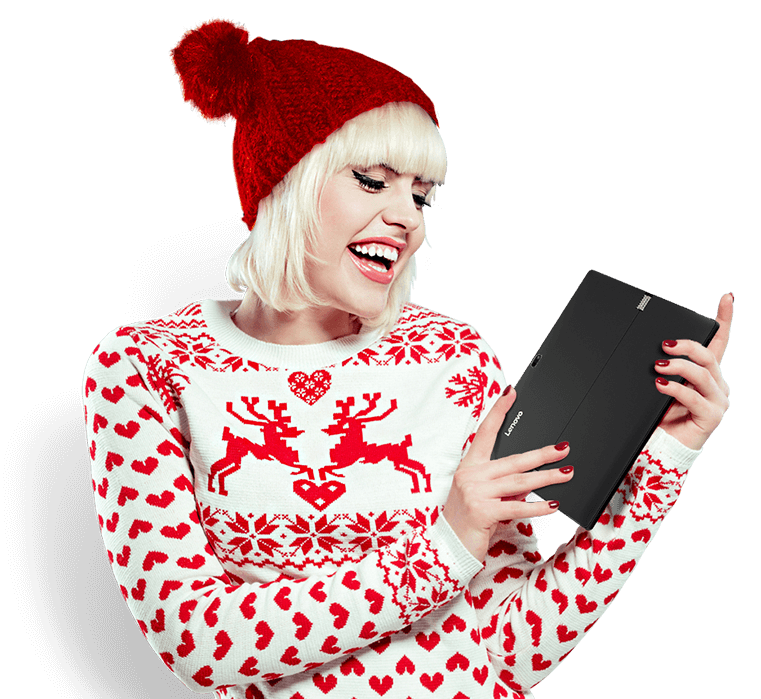 Cyber Monday Monitor Deals
Whether you're a laptop or desktop user, the right external monitor can totally change your computing experience. And there's never been a better time to buy a monitor than during our Cyber Monday Sale with deals on monitors, special doorbusters, and big discounts on PC accessories.
For desktop users, an external monitor is a must, but there's more to a monitor than just being able to see your desktop. Resolution, contrast, screen size, and brightness all contribute to the experience, and there's a ton of variety when it comes to these ingredients. An ultra-high definition (UHD) screen – one that can display up to 3840x2160 pixels – can dramatically increase your virtual screen real estate, or, increase the detail of existing on-screen elements like photos and icons. If you're a graphics or video professional, look for a monitor with over 99% sRGB color gamut, and factory-calibrated accuracy. This gives you the confidence that what you see on your display is true to the source material you're working with – no more guessing.
Laptop users who find themselves in the same location on a regular basis, like at home or at the office, should seriously consider buying an external monitor. In addition to the benefits covered above, an external monitor gives you the ability to create a more ergonomic work setup. Look for monitors like our ThinkVision line of professional monitors. These displays have built-in stands with lift, tilt, swivel, and pivot adjustments, giving you a degree of adjustability that you won't find in basic models.
Shop the Cyber Monday Computer Monitor Sale
Whichever monitor you choose, our Cyber Monday monitor sale has the best deals, free shipping, and lowest prices of the year – while supplies last (when they're gone, they're gone!).
Can't wait for awesome deals?
Explore our current offers and products: