Shop Xbox: Games, Consoles, Gear
Shop Xbox: Games, Consoles, Gear
Best Games
Play over 1,300 games, including over 200 console exclusives and over 400 Xbox classics.
Built for 4k
Enjoy true 4K gaming on Xbox One X, along with 4K entertainment on all Xbox One consoles.
Xbox Live Gold
Play with the greatest community of gamers on the fastest, most reliable gaming network.
Xbox Game Pass
Enjoy unlimited access to over 100 high-quality games for one low monthly price
The world's most
powerful console
With 40% more power than any other console, experience immersive true 4K gaming. Games play better on Xbox One X.
SHOP NOW

Xbox One S | Xbox One S
All-Digital Edition
The best value in games
& entertainment
SHOP NOW

Xbox Game Pass
Xbox Game Pass gives you instant, unlimited access to over 100 highly-rated and fun games, with new games being added all the time.
SHOP NOW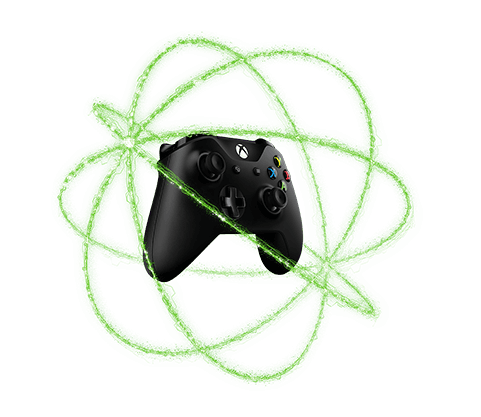 Play with the greatest community of gamers on the fastest, most reliable gaming network.
LEARN MORE
Pick your perfect Xbox
Play the best games of the past, present, and future*
Rely on fast, stable, dedicated Xbox Live servers
Experience premium Dolby Atmos and DTS: X audio*
Works with your Xbox One accessories*
Digital games, saves, and backups are safe in the cloud
Digital games travel with you; play on any Xbox One
Pre-install new digital games; play the moment they launch
Experience 4K video streaming
Enjoy 4K Ultra HD Blu-ray™
Play physical game discs
Does not play physical game discs
6 teraflops of graphical processing power
Stream and record clips in 4K resolution at 60FPS
See every frame with 326 GB/sec memory bandwidth
Relish 40% more power than any other console
Xbox One S All-Digital Edition
Xbox Consoles, Games & Accessories
At Lenovo, we're proud to carry the latest consoles from Microsoft, an iconic computer brand with a diehard gaming following. Whether you're a competitive player or an after-work warrior, Xbox One offers incredible gaming performance at an affordable price. Xbox games are imaginative and immersive, putting you right in the action. We also carry a wide range of Xbox accessories, so you can add another headset or wireless controller to your arsenal.
Xbox One
Boasting more than 1,300 games and 200 console exclusives, Xbox One is an endless source of gaming fun. Your game progress is stored in the cloud for safe and fast retrieval, and your digital gaming library can be enjoyed on any Xbox One console. Meanwhile, your Xbox One is also a cutting-edge multimedia hub, with 4K streaming, 4K Blu-ray, and spatial audio capabilities. It's the ultimate centerpiece for entertainment.
Xbox Games
With an Xbox One, you can enjoy blockbuster franchises like Destiny and Forza, dive into roleplaying adventures like Elder Scrolls, and sample hundreds of indie titles on the Microsoft Store. When you feel like playing online, Xbox Live Gold offers the best multiplayer experience on the planet, with a reliable network and up to four free games a month. And for power players, Xbox Game Pass Ultimate includes a subscription to Xbox Live Gold and access to more than 100 games, including new releases. You'll never run out of incredible titles to play.
Xbox Accessories
If you enjoy co-op and competitive gaming, you'll need a few extra sets of Xbox wireless controllers. Available in striking colors like red, sport white, and gray/green, you can add some flair to your entertainment center. Meanwhile, an Xbox headset offers immersive stereo sound and chat functionality for those intense co-op campaigns.
Xbox One S vs. Xbox One X
At Lenovo, we offer the Xbox One S and Xbox One X — two versions of the popular console with distinct features. Most gamers will be thrilled with the affordable Xbox One S, which can run any Xbox One title, stream 4K video, and play 4K Blu-Ray discs.
The main difference between the two consoles is the CPU, memory, and graphics card. Xbox One X is the most powerful gaming console in the world today. It boasts an 8-core AMD processor @ 2.3GHz, 12GB of GDDR5 RAM, and true 4K gaming. On the flipside, Xbox One S can upscale 1080p graphics to 4K, but it isn't a 4K console. Diehard gamers will love the next-level approach to Xbox One X and pay a premium for those features, while most players will be perfectly happy with Xbox One S.