For all of us
We are ambitious, inventive and sometimes even a little distracted. And that's ok! Yoga is made for all of us and will always help you be your best.

Bold innovation
Powerfully immersive sound in every mode
Our Yoga 9i line advances 2-in-1 technology with the world's first rotating sound bar, expertly crafted to deliver truly immersive sound. Thanks to the 3D-surround audio of Dolby Atmos®, Yoga elevates your entertainment to new heights.
Forget your password?
Yogas are engineered to think smart so you can focus on what matters. Passwords: Optional. Use your face or fingerprint to securely sign into your Windows PC with Windows Hello (facial recognition IR cameras available on select models.)
Design & craftmanship
Tactile luxury
Yogas are as stylish as you are, offering unique finishes including sleek metal, leather, and fabric for a more tactile experience.
Ever sleeker
Our designers and engineers strive for ever thinner and lighter designs, with precise attention to detail that ensures not a single millimeter is wasted. Featuring models as light as 1kg (2.2lbs), Yogas are designed to go anywhere.
Stylish & tough
As Yoga continues to drive ultraslim design toward ever sleeker profiles, precious aluminum alloy plays an essential role. Thanks to its lightness and durability, metal provides the perfect foundation for a premium build. Achieved with precision-stamped, all-aluminum construction, Yogas offer both design and substance.
A mode for every mood
Crafted from aerospace-grade metal, Yoga 2-in-1 laptops offer smooth, stable 360° rotation as you transition from tablet to laptop mode and back.
Premium Experience
Designed on the Intel® Evo™ platform
Exceptional experience, anywhere. The perfect combination of responsiveness, battery life, and stunning visuals, Yogas set the bar for advanced mobile performance. They're also equipped with a range of smart features that will streamline your day.
Seize the day with the power of AI
Do more for longer, with AI-powered Intel® processors and an optimized battery that dynamically reacts to your needs to extend power by up to 20%. You'll never feel anchored to an outlet. And when you do need a boost, 15 minutes plugged in will buy you an extra few hours of battery life.
Life's better in 4K
See every detail in more accurate colors than ever before, with up to 4K resolution on a VESA400 HDR display optimized with microborders and the brilliance of Dolby Vision™. With up to 500 nits of brightness on select models, Yogas offer enhanced viewing in any environment.
Think it, ink it
Yogas combine world-class craftsmanship with thoughtful design that puts your experience first. Innovative features are built directly into the chassis, including the Yoga 9i's garaged digital pen that charges in its compartment for handy access. You'll never lose your pen—or an idea—again.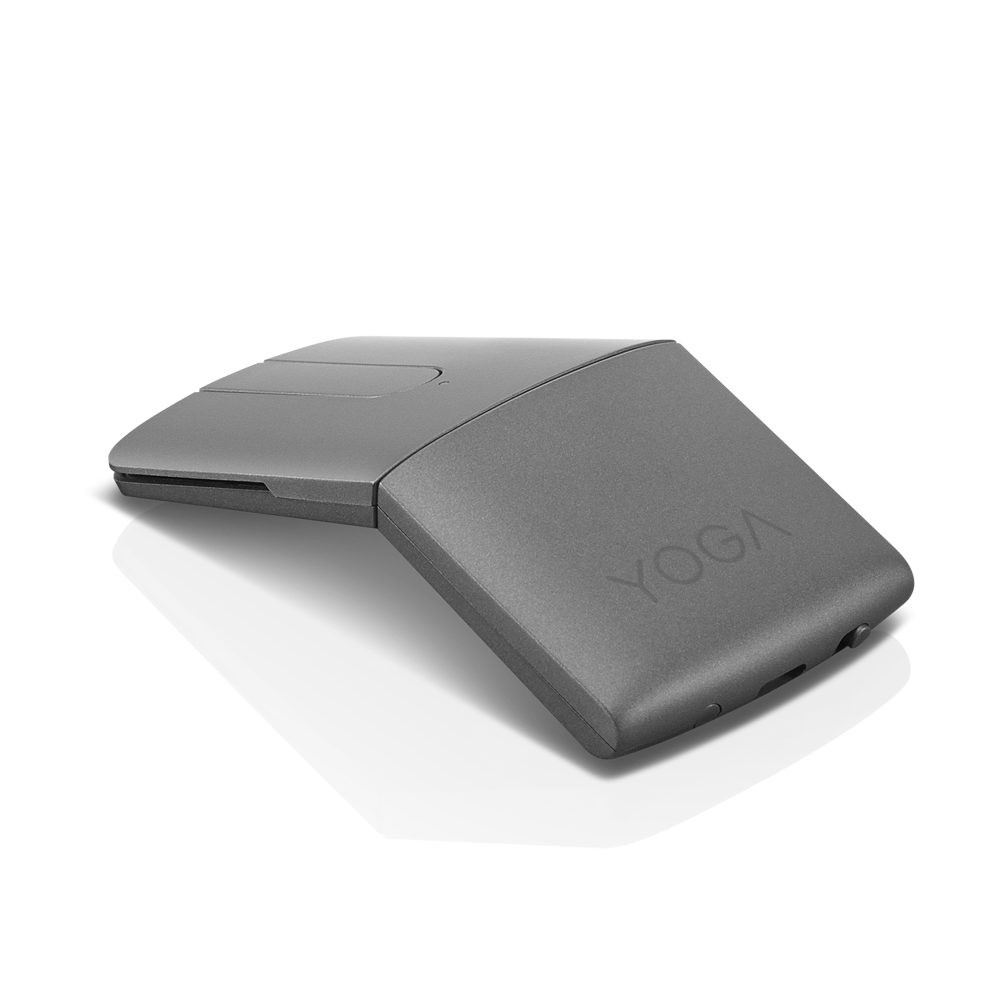 Yoga Mouse
Lenovo Yoga Mouse with Laser Presenter Purposeful & precise. Make anywhere your office.
Learn More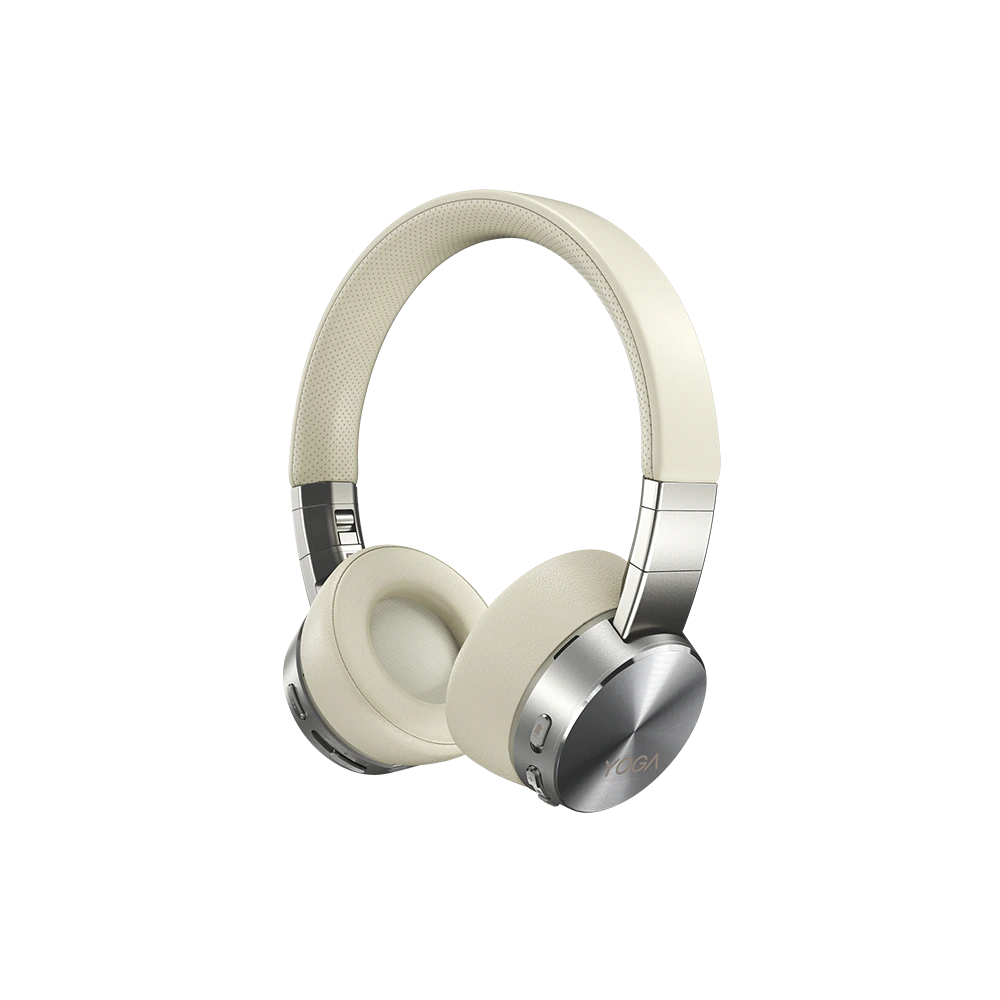 Yoga ANC Headphones
Better music. Better conversations. Better life.
Learn More
Lenovo Yoga
Yoga laptops and all in one (AIO) desktop computers offer a premium experience for work, creativity, and everyday use.
Designed with a special hinge that allows the screen to fold backwards into a tablet mode, Lenovo 2 in 1 PCs offer the best of both worlds. Thinner, lighter, and stronger than ever before, this laptop category provides tremendous flexibility for designers, illustrators, and other business professionals. Offering the world's first rotating sound bar, you can enjoy 3D-surround audio while in laptop or tablet mode.
Our Slim laptops are ideal for business travel, and they still offer 10th-gen processing power and incredible 4K displays. Many of our laptops also boast touchscreen functionality and a rotating sound bar.
Finally, Yoga All in Ones provide a tailored desktop experience for artists, engineers, and anyone who works with a digital pen. The tilting 27" display makes it easy to draft ideas on the screen, while the second set of speakers offers powerful sound in any mode.
What are 2 in 1 laptops ideal for?
Most people know that a 2 in 1 combines a laptop and tablet into one versatile device. Here are few benefits of these multi-functional laptops.
Flipping the laptop screen backwards will allow you to set it on a desk like a picture frame. When paired with a full-sized keyboard and mouse, you suddenly have an all in one computer and a convenient keyboard/mouse to get work done.
While in tablet mode, your 2 in 1 serves as the ultimate sketchbook for creative ideas. You can draw on it with a digital pen, which offers more than 4,000 points of pressure sensitivity. It feels like you're putting a real pen to paper.
Want to learn more about what a 2 in 1 can do? Check out our handy resource that breaks down the many advantages of 2 in 1s.
Who are Slim laptops designed for?
If you travel often and want to reduce your cargo load, many of our Yoga Slim laptops weigh less than 3 pounds and don't compromise on quality. They also feature our revolutionary Dolby Atmos® sound bar hinge, which provides immersive, three-dimensional sound in a portable package. Our slim PC are crafted with sleek, aluminum chassis, vibrant 4K displays, and the latest Intel® Core™ processors.
Who are All in Ones good for?
Creative professionals need a computer that's tailored for productivity, and our All in Ones offer an incredible pen-to-paper experience. Designed with a 27" 4K tilting display, our AIO desktop provides the perfect canvas for drafting and illustration. Flick the content creation dial and switch between your favorite drawing tools, while continuing to sketch with your other hand. Built with premium Intel® Core™ processors and a robust Dolby Atmos® speaker system, you'll have the tools to accomplish any creative project.