與 Lenovo 一同創造
無論您有什麼靈感,Lenovo 都能為您提供創作的能力和自由。探索 Lenovo 裝置如何以更具智慧的技術、卓越的效能、電影般的視覺特效和精密的設計,賦予您無限的創作能力。

讓創作更具智慧
Lenovo AI Engine+* 的 Smart Power,將您的創作過程帶入全新境界。其支援人工智慧的效能,讓您可在使用長效型電池的極速散熱裝置上執行大型專案。此裝置能更智慧地運作,因此您可以專注於創造出色的作品。
其他智慧功能:
智慧登入

背景虛化

Smart Appearance*
*於特定的 Lenovo Yoga 裝置上提供。
令人驚艷的顯示器展現出色的創意
Lenovo PureSight 顯示器上的一切看起來無與倫比。使用工作室級色彩編輯照片,以流暢的動作查看素材,並在廣大無邊框螢幕上捕捉插圖的超清晰細節。完成作品就像是一次完整的電影觀賞體驗。
其他顯示器功能:
Lenovo Eyesafe® 認證顯示器

OLED 顯示器

Lenovo Digital Pen (某些特定Yoga機種可選購)
賦予想像的力量
Lenovo X Power 超強效能、更長效的電池續航力,以及更輕薄機身中的優越硬體,讓您的創作不中斷。此外,無論您有多少創意任務需要執行,風扇永遠保持安靜。從 3D 渲染、模型原型、影片編輯到平面設計,您的創作將所向披靡。
美觀實用與堅固耐用兼具。
驚豔的現代設計令人留下深刻的印象。圓潤邊緣帶來極致的舒適感,碳纖維外殼提供極致耐用性,電腦數值控制鑽石切割邊緣打造優雅和精緻的外觀,Lenovo 筆記型電腦是您理想的工作夥伴。

Take your creativity
further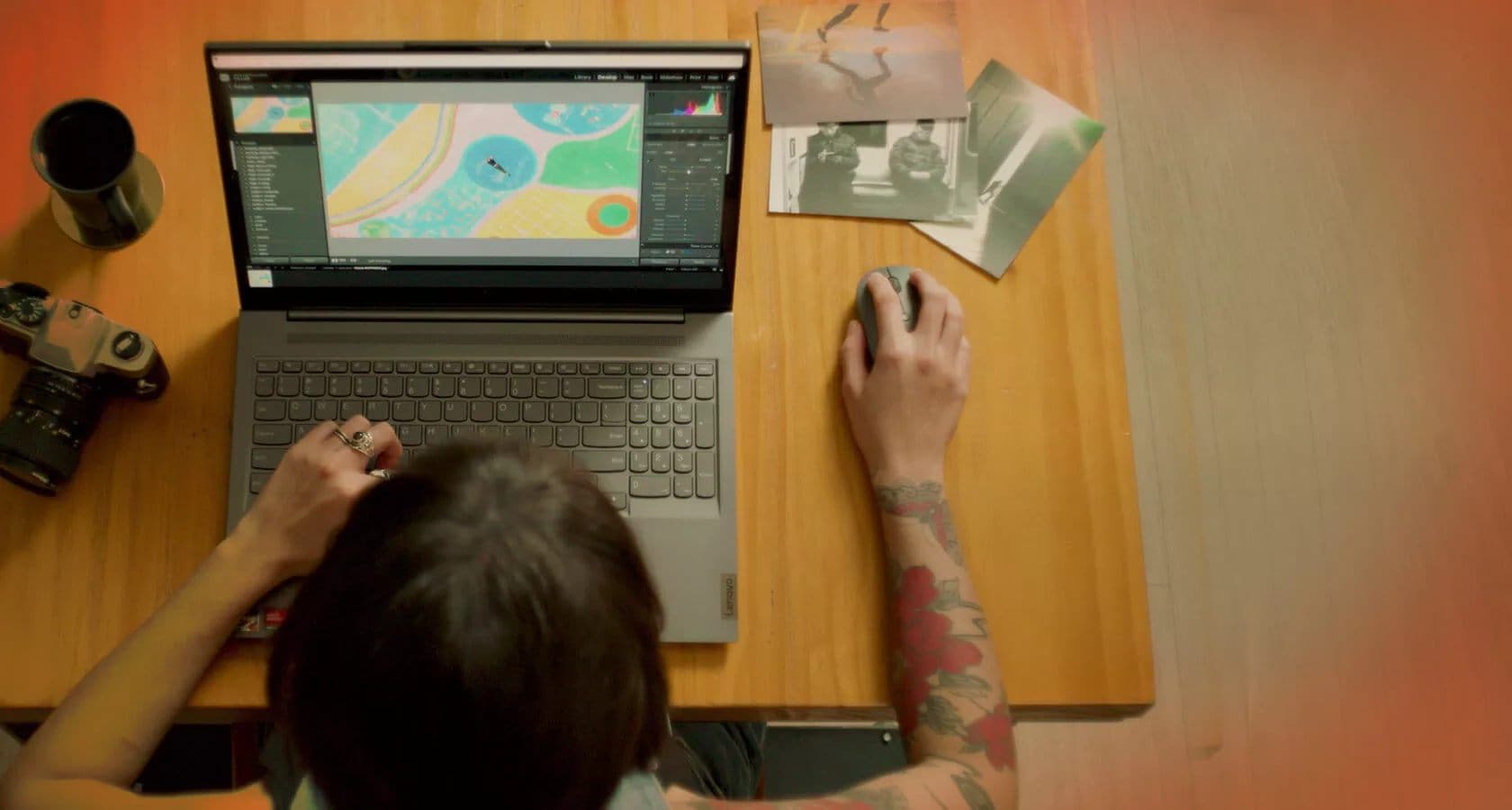 Performance that
transforms ideas
Find out how


Reviews

The lightest and thinnest 14-inch OLED touch screen high-performance laptop on the surface! Lenovo Yoga Slim 7 Carbon is first unveiled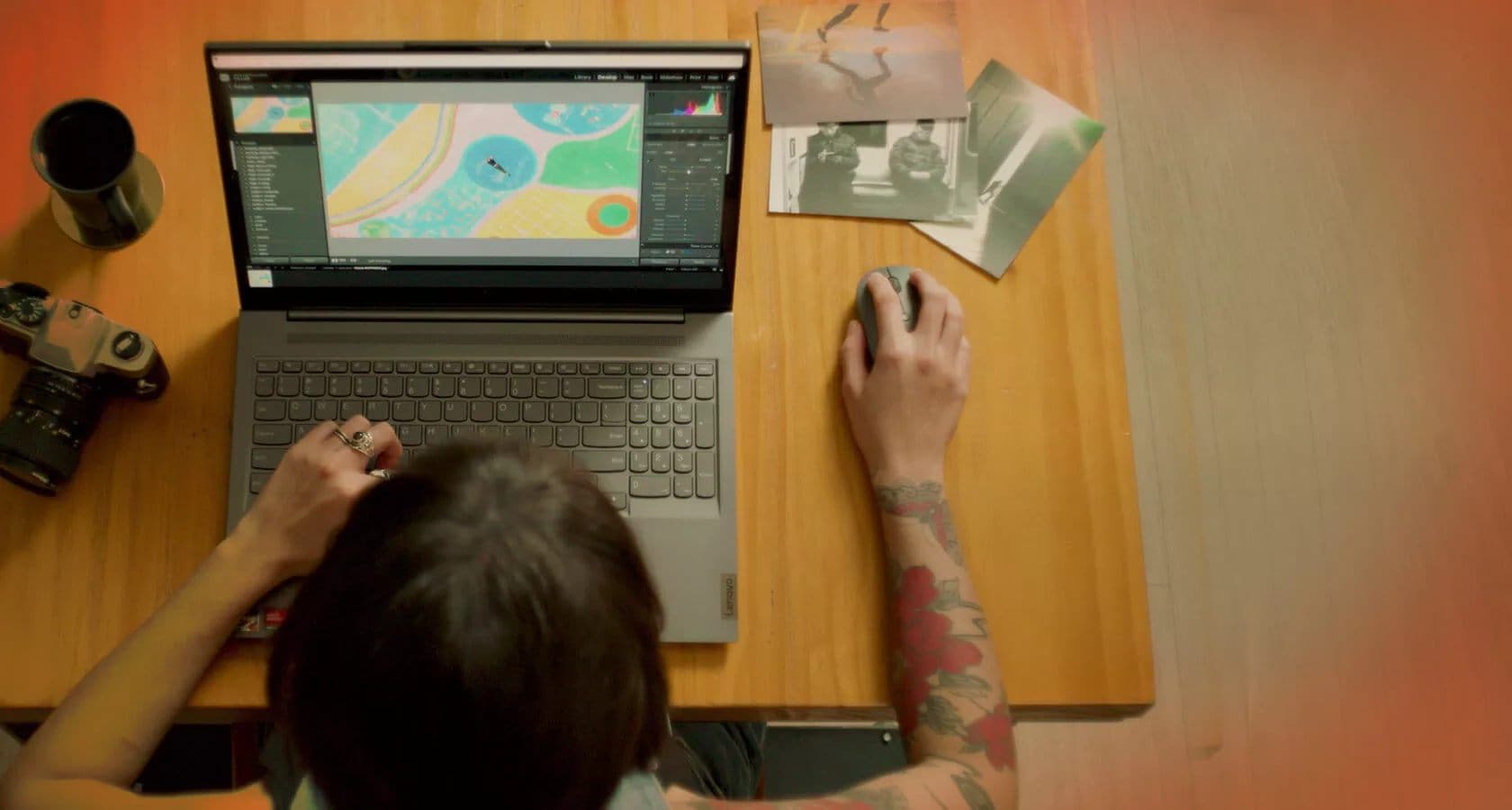 Experience the infinite possibilities of a laptop that delivers pure speed and the freedom to unplug.


THOSE WHO KNOW PERFORMANCE KNOW AMD RYZEN™
AMD Ryzen™ Processors
Experience the infinite possibilities of a laptop that delivers pure speed and the freedom to unplug.
Experience Pure Speed

The power to create at the speed of your imagination with up to 8 ultra-fast cores.

Get to the Final Iteration Faster

Save time on your heavy workloads thanks to the astonishing speed of AMD Ryzen™ processors with Windows 11, designed to work in perfect harmony so you can get the job done fast.

Untethered Creativity

Keep creating anywhere, with smart battery life that doesn't stop until you're ready to.

Creating: The Only Outlet You Need

Work straight from idea to final product with incredibly long battery life and astonishing performance all on one charge. Windows 11 works with AMD Ryzen™ processors to adapt to your unique usage, so you have the freedom to go anywhere inspiration strikes.

A Performance Masterpiece

Incredible graphics, next-gen USB 4 connectivity, and noise-cancelling audio lets you take what you make to the next level.*

A Creator's Dream

An AMD Ryzen™ processor-powered PC with Windows 11 is the ultimate creative powerhouse. Render at impressive speed with up to 8 powerful cores, take uninterrupted calls thanks to AI-powered noise cancellation that eliminates distraction, and keep your creations safe with new cutting-edge Windows 11 security features.**As of January 2022, AI-powered noise cancellation feature is available with AMD Ryzen™ 6000 processors on select PCs.
Say Hello to a New Era of Speed
Choose the right match for you and join the creators who have discovered the pure speed of laptops powered by AMD Ryzen™ processors.
AMD Ryzen™ 9 Mobile Processors

Ultimate performance for elite content creation and gaming.

AMD Ryzen™ 7 Mobile Processors

Supreme performance and incredible battery life for demanding users who expect more for gaming and productivity.

AMD Ryzen™ 5 Mobile Processors

Powerful performance and instant responsiveness you need to get the job done, for both productivity and entertainment.
©2022 Advanced Micro Devices, Inc. All rights reserved. AMD, the AMD Arrow logo, Radeon, Ryzen, and combinations thereof are trademarks of Advanced Micro Devices, Inc. All other product names are for reference only and may be trademarks of their respective owners.