How to shop
Step 1: Choose product from category or brand

Step 2: Choose the model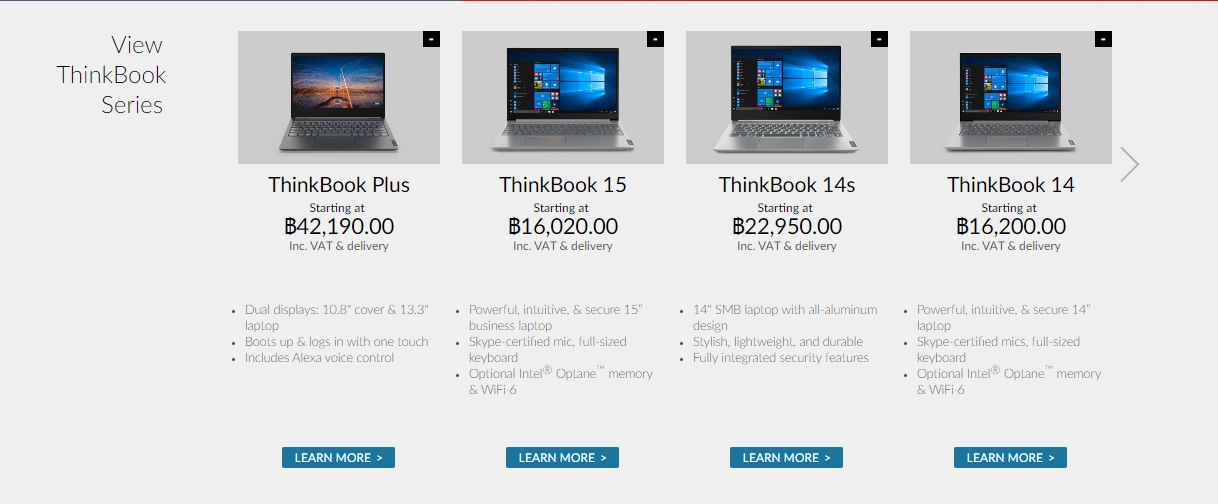 Step 3: Choose the ready-to-ship product by 'Add To Cart' or customize from the model you want.
Step 4: To customize the specification
Before adjusting the specification module, you will see the base price of the product in 'Summary' with discount (if any). You can always reset the specs back to default before proceeding to the next step.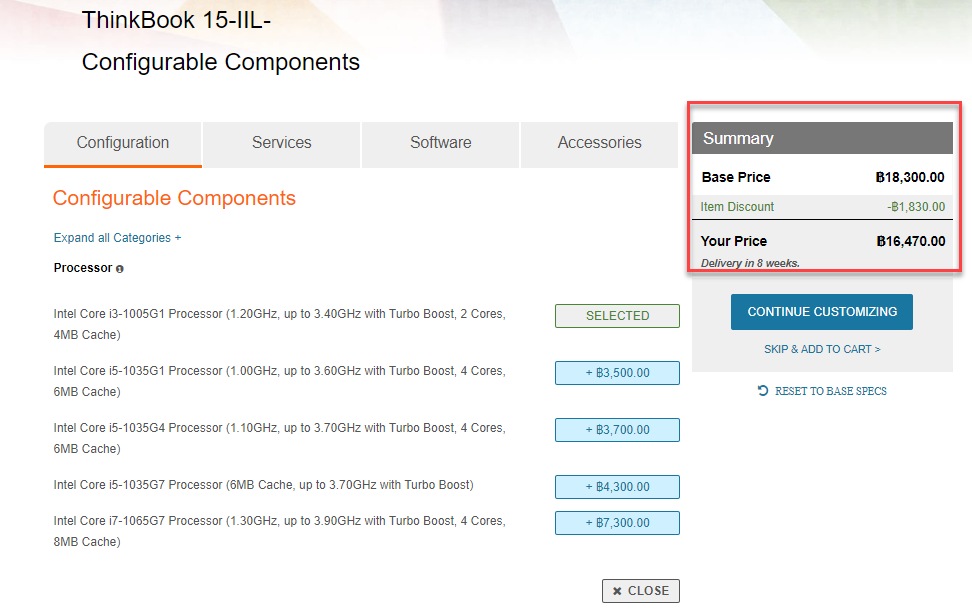 Step 4.1: Customizing
When select to change any of the specification, notice the price changes in 'As Configured'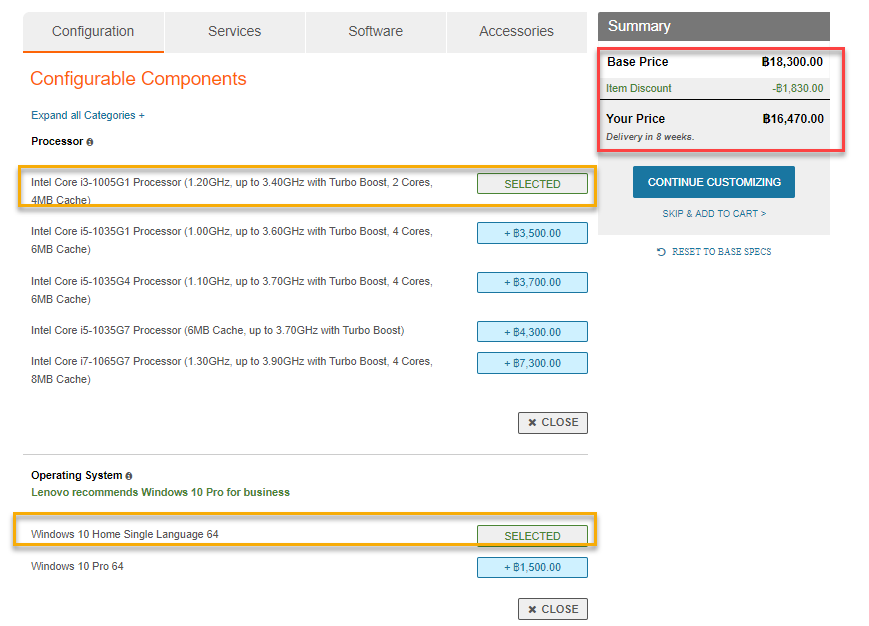 Step 4.2: Continue Customizing. You can also reset the whole setting again by clicking "Reset to base specs".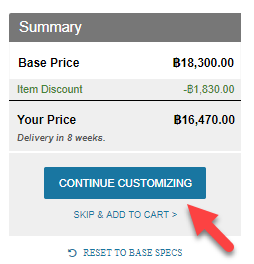 Step 5: Select Warranty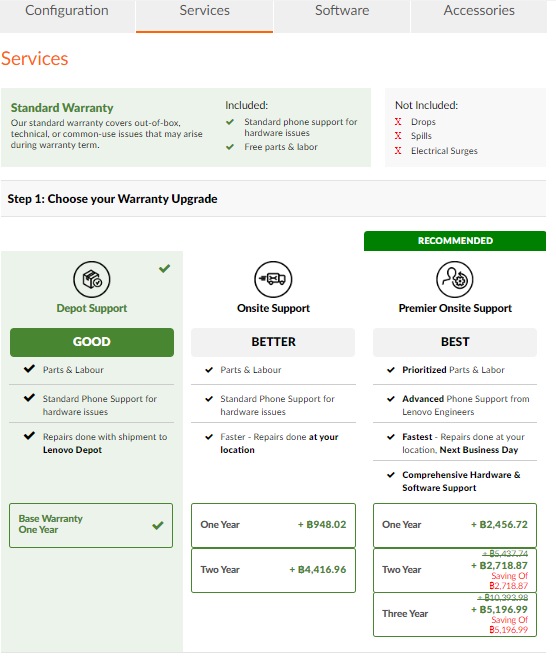 Step 5.2 : Select software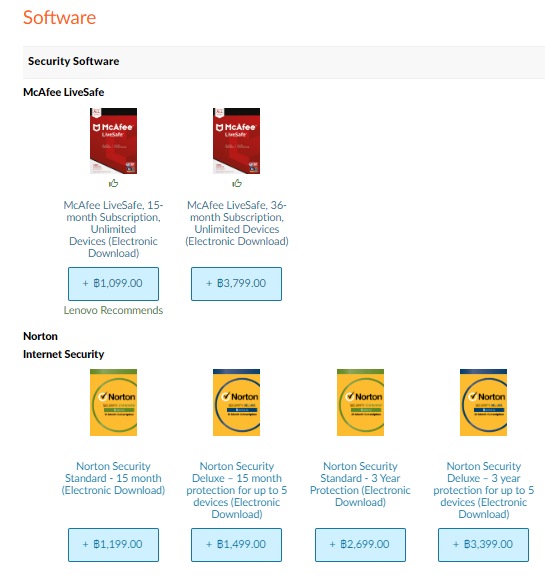 Step 5.3: Select addition accessories. Expand the selection panel by clicking +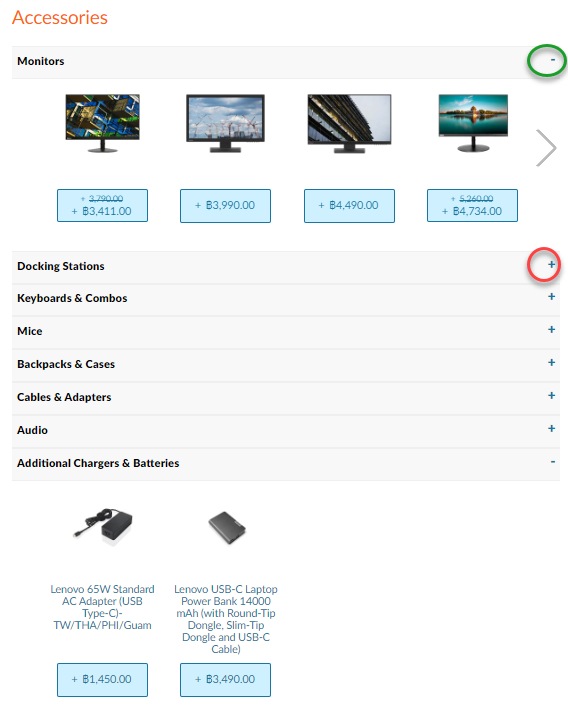 Step 5.4 : Add to cart to go next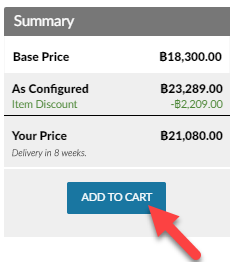 Step 6: Verify product and customization (if any), enter promotional coupon code (if any), and click 'Proceed to Checkout'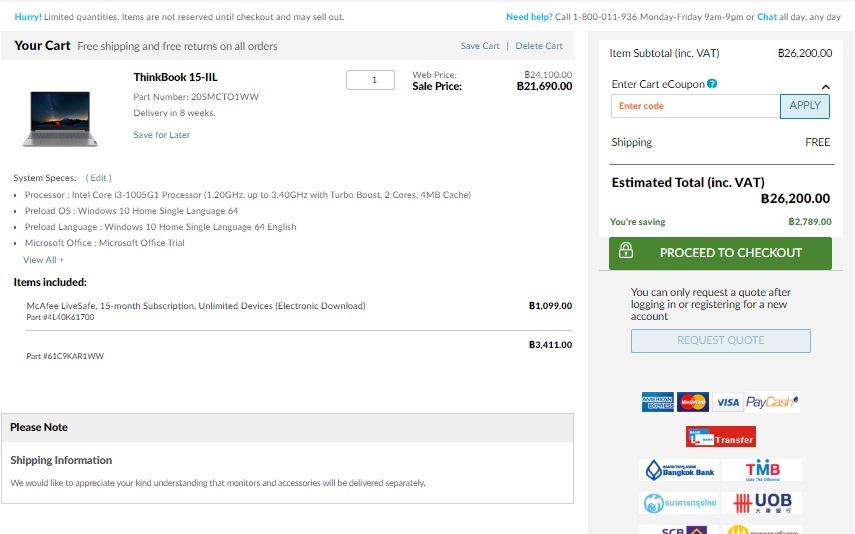 Step 7: Provide shipping information.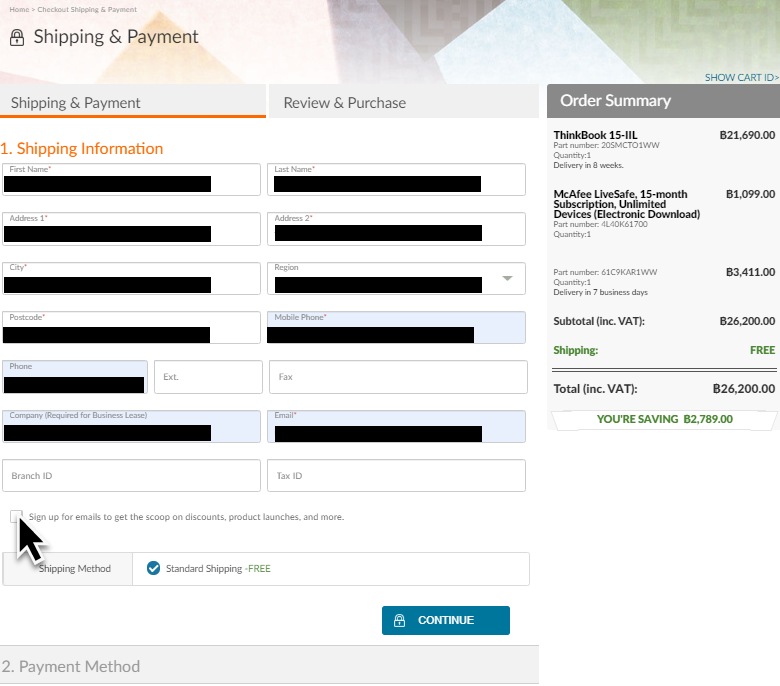 Step 8: Select Payment Method whether direct deposit or my other means with Asia Pay (credit card, installment, internet banking, etc.). If your billing address is different from delivery address, please tick so.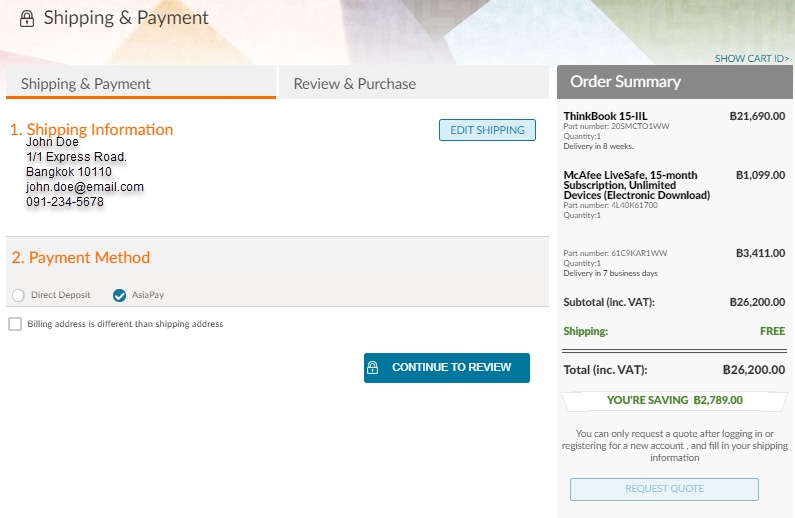 Step 9: Verify specification of the product and quantity and price. Then click accepting terms and conditions to proceed.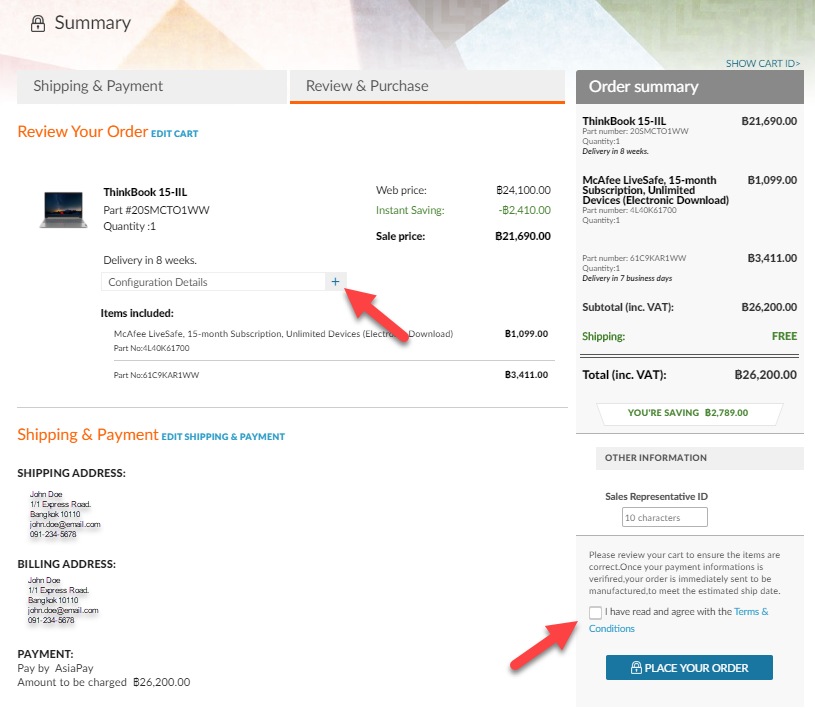 Step 10: Other payment methods than direct deposit.
By credit card, please select the credit card type.
By Internet Banking, you can select banks from below logo
By installment plan with credit card, please select your bank
By paying over the counter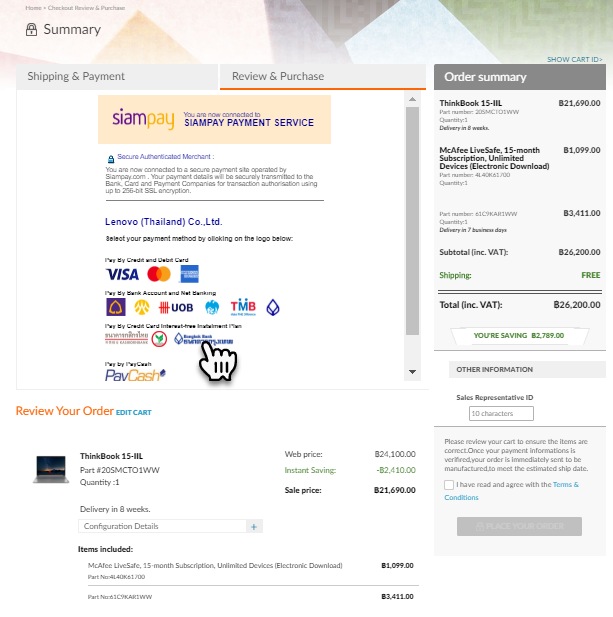 Step 11: With credit card or installment plan, please fill in your credit card data and click 'Confirm' button.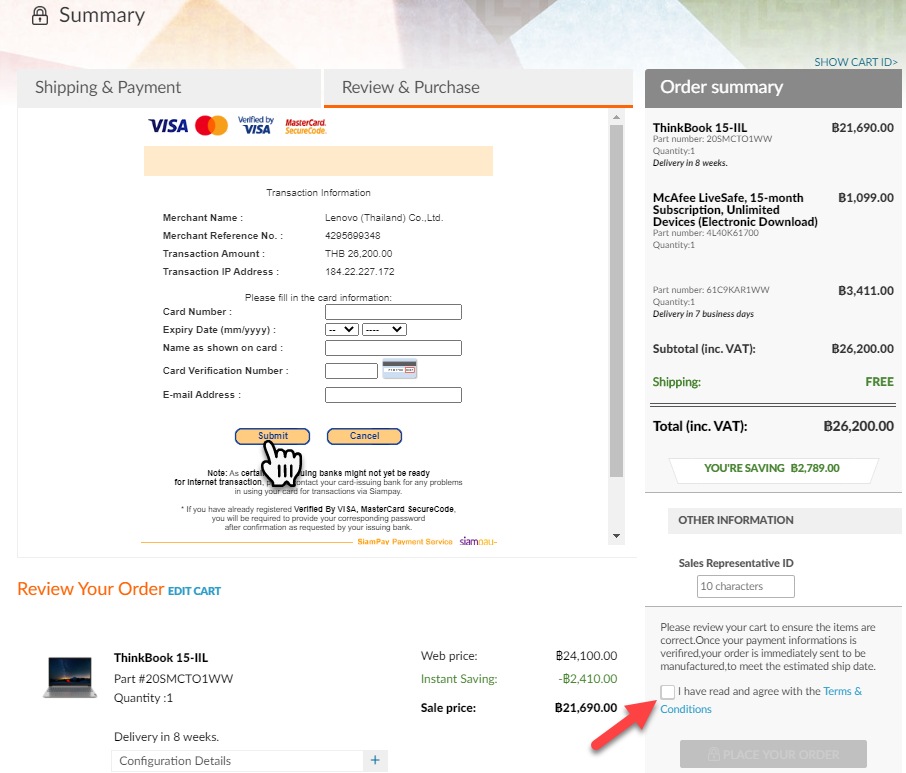 Step 12: With installment plan, you can select number of months and click 'Confirm' to proceed.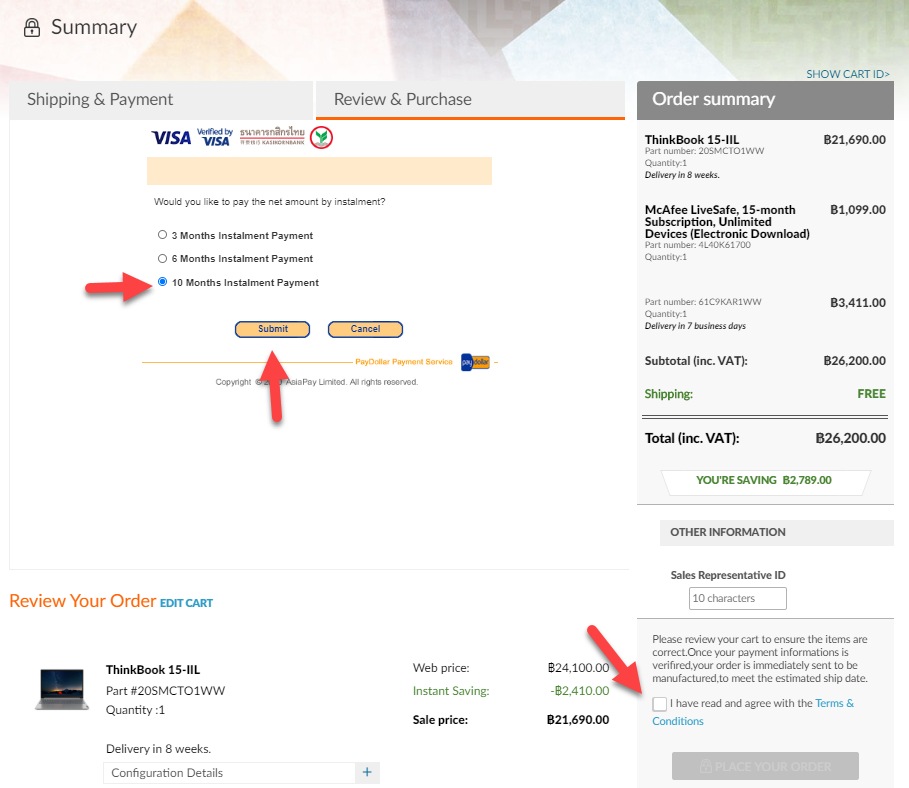 One the payment is successful, you will get the order ID. Please keep this for your reference. You can create Lenovo ID account to save your order information.