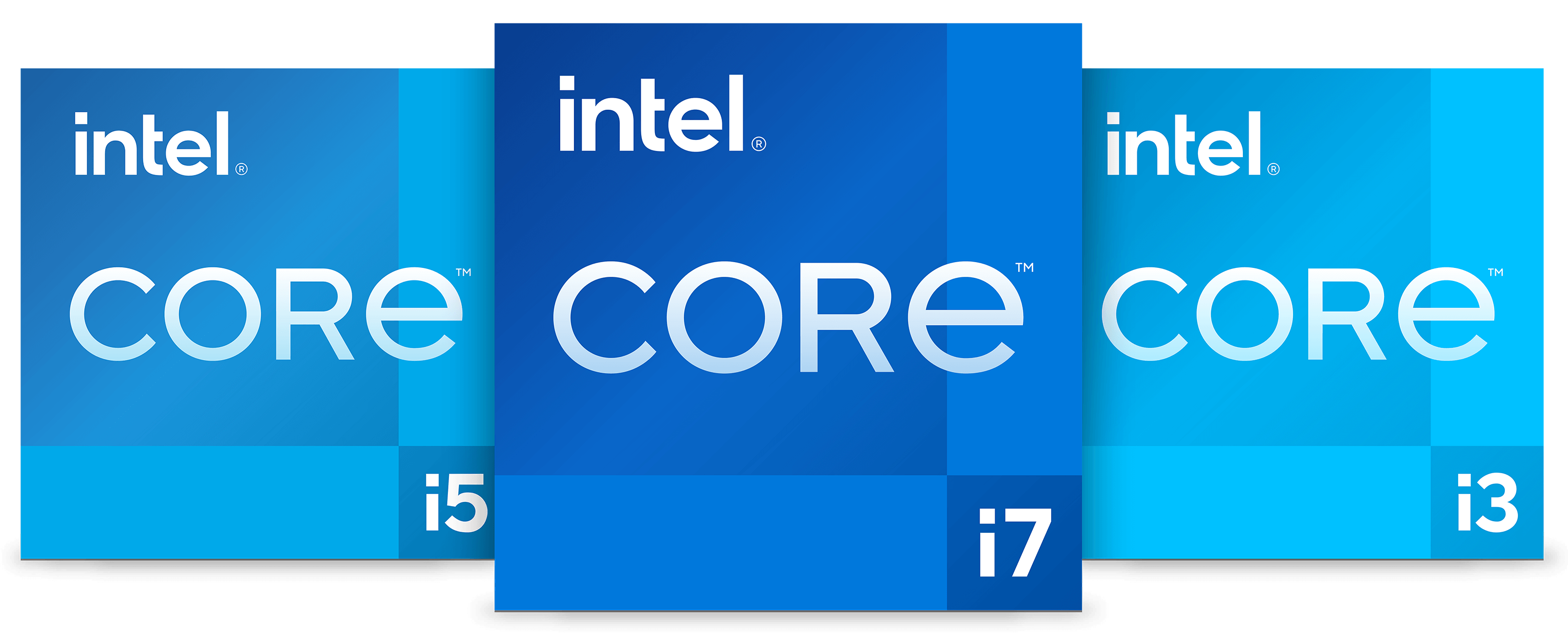 Smarter Way of Learning with Lenovo.com
Get up to extra 5% off on Smart High-Tech products
Join now and get 8% welcome discount on your first purchase
If you're a student, take advantage of exclusive discounts by
Note: Students, teachers and staff members enjoys education pricing by registering at LenovoStudent store. SheerID is only applicable to college /university students
Get student offer

Register now at the Lenovo Student Store to get access to super Deals & Top Discounts on Smart High-Tech.
OR

Create an account and follow the instructions to verify your student status via SheerID. Lenovo has partnered with SheerID to provide special pricing to Verified Students.
Primary School Students
Secondary School Students
University Students & Education Staff
Get Student Discount by SheerID or LenovoStudent Store
How to verify with SheerID?
1
Add your PC & Accessories to your cart.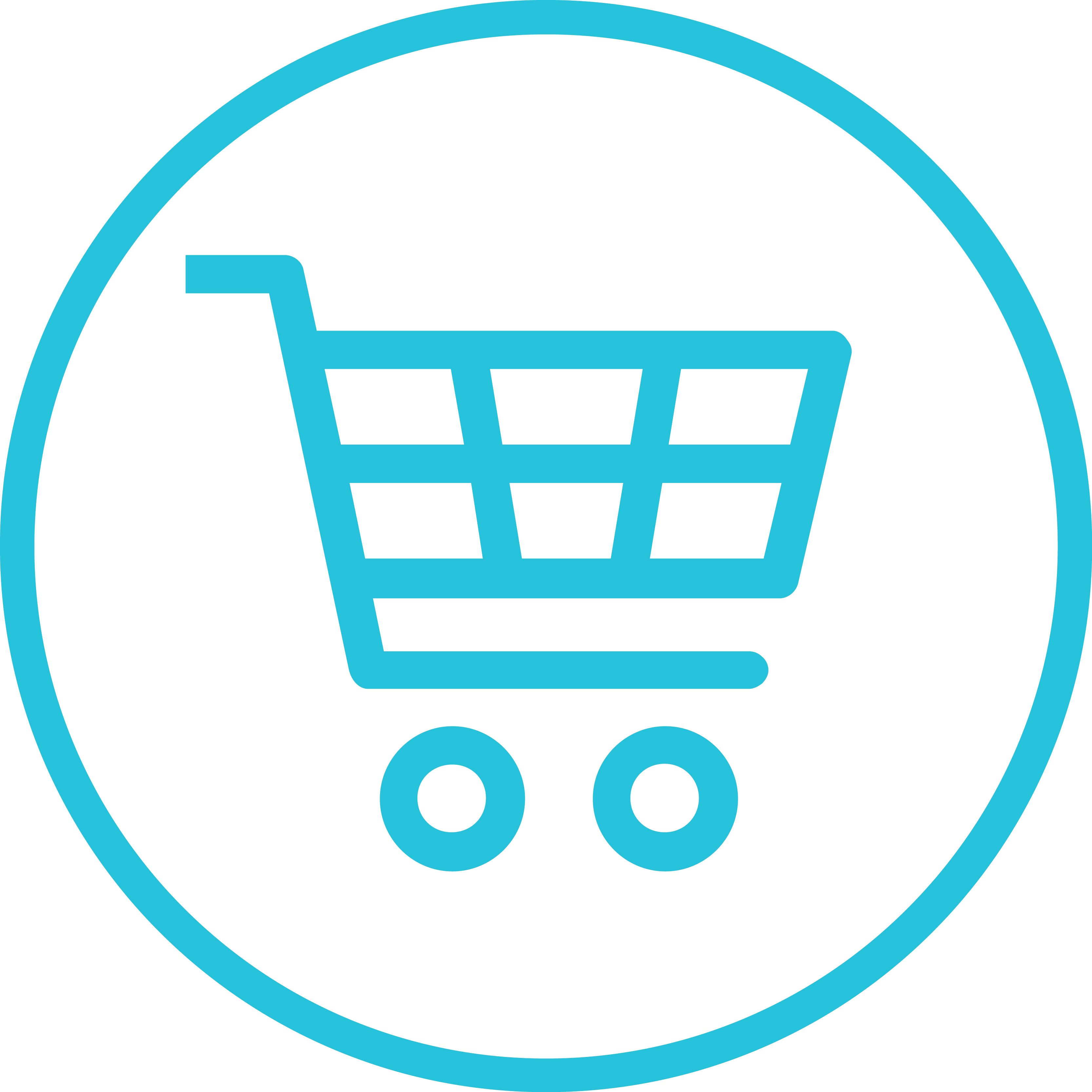 2
Verify your SheerID eligibility in cart.
If you are a Student, you might
quality for additional savings
Verify and Continue
3
Fill up your information.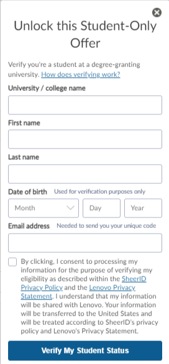 4
Done! Discounts Applied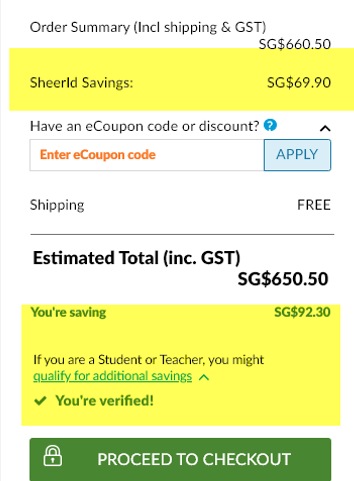 OR
How to enjoy LenovoStudent Discount?
Click the Login button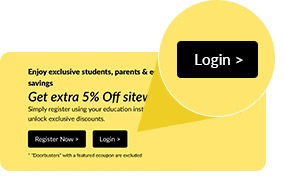 Sign up & Login with valid education email address from your school.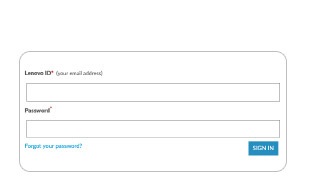 Click on SHOP NOW and find the laptop product you would like to purchase and then add to cart.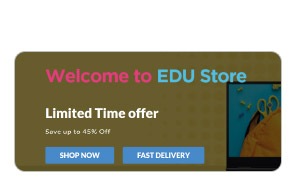 Use eCoupon code STUDENT at checkout to enjoy 5% Off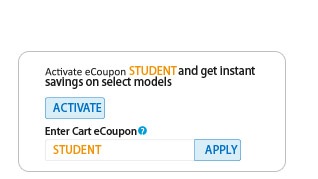 Why Buy From Education Store?

Exclusive offers
Receive special offers for students and education staff only!

800-601-1481 Support
Let us help you choose the best PC for all your needs.

Customise
Configure your laptop to meet your specific needs

Wide Selection
Gain access to wide range of PCs and technology
Education Store Benefits
5OFF%

Additional Sitewide

0INTEREST%

Flexible Payments

Fast Delivery

Delivery in 2 days

SAVINGS

Additional student promos
Best Sellers For Students & Education Staff
GET HELP PLACING AN ORDER
800-601-1481 options #1
Mon-Fri 9am – 6pm
Closed on Public Holiday
Live Chat Daily
GET HELP WITH EXISTING ORDER
800-601-1481 options #2
Mon-Fri 9am – 6pm
Closed on Public Holiday
Live Chat Daily
2022 Back to School Sales
Student discount laptops & student deals
Our Best Laptops for College Students
To get the most done, students need a lightweight, fast, and powerful laptop with long battery life that they can tote across campus. You may need CPU-intensive software for special coursework or a touchscreen for creative assignments. To find the best student laptop, you'll need to consider your field of study, computing needs, and budget. Lenovo has laptops for every major in a variety of prices From under $400 to over $999.
So, how much should you spend on laptops for college? Every student has different priorities (depending on their field of study), and that means different computer requirements. An English literature major may not have the same CPU and graphics needs as a computer science or engineering student.
It's important to invest in a quality laptop that will serve you well for your entire academic run. At Lenovo, we offer a diverse range of student laptops:
Performance laptops for creators, professionals, and gamers — for when you need the power of a full desktop workstation.
Ultraportable laptops for folks who are always on the go.
Affordable laptops for students who need both value and performance from a single package.
Our best 2 in 1 laptops for students are extremely flexible — part note-taker, part creativity driver — for those who want to tap the untested power of the new.
Chromebooks for students that cut to the chase, with a web-based software suite from Google that's perfect for getting homework done.
ThinkPad Laptops
Lenovo ThinkPad laptops are tough as nails and reliable, giving you the tools you need to stay productive.
ThinkPad Yoga 2 in 1 laptops are designed with impact- and scratch-resistant glass that can withstand drops from desk height. You can open the laptop's 360-degree hinge and use the screen as a drawing easel, watch lectures, and more. With the versatile ThinkPad line, students have so many options for learning and completing projects.
For a more stylish work solution, the ThinkBook series relies on an all-aluminum design, Dolby Audio™, and Dolby Vision™ technology. Students will love the series' Modern Standby feature, which allows you to wake the laptop in under 0.5 seconds. While in Sleep mode, ThinkBook can still download files and play audio, which may be useful if you're conserving battery. Fortunately, ThinkBook delivers up to 10 hours of battery life on a single charge.
2 in 1 Laptops
Ready for something different? Our groundbreaking Yoga laptops, tablets, and 2 in 1s will definitely turn heads — and you'll find new ways to be productive on campus. Vibrant displays and immersive audio? Check. Tablets that work as movie or presentation projectors? Yep. Pen support for artists and designers and a Halo Keyboard that's seriously like nothing you've ever seen before? It's all yours to explore. For an ultra-thin and versatile student solution, the Yoga 2 in 1 series delivers plenty of power. Select Yoga C900 Series laptops even include a garaged pen that slides into the chassis, so students can take notes and draw directly on the display. With an ultra-thin and lightweight design that slides into a small book bag, students can enjoy a powerful 2 in 1 experience anywhere on campus.
If you're looking for a student laptop that goes beyond surfing the web and productivity apps, we've got you covered. The Lenovo Flex Series are full-fledged laptops that also double as tablets, thanks to their 360-degree hinge and Full HD screens – perfect for streaming movies once the homework's done.
Gaming Laptops
There's nothing quite like losing yourself in an immersive story after a stressful midterm exam. Want the best laptop for school and gaming? Lenovo Legion and IdeaPad are great for students who need a laptop for class, but also want to game. These gaming laptops for school boast powerful processors, high-performance graphics, and overclockable CPU options.
Laptops for Online Classes
Not going into the classroom? An ever-growing number of students are taking courses and submitting classwork from the comfort of their own homes. If you're one of those, Lenovo has top options for distance learning. Outfit your home office (or wherever you settle in) with the best laptops and tech. Need help deciding? Read about the tech you'll need for remote learning in our handy FAQ.
Student Discounts on Laptops for School
Want to keep it simple while shopping on a budget? No problem — we have deals on laptops that deliver value without sacrificing on performance.
Our affordable student laptops include the IdeaPad and Chromebook lines, which streamline the laptop experience without sacrificing quality. Our Ideapad 300 Series is affordable , yet has the essential features like Windows 10, Wi-Fi and Bluetooth connectivity, and a glossy 15" HD screen. With a Chromebook, get right to work and take advantage of Google's suite of web-based apps.
Look for great mobility features like durable yet super thin designs that don't break the bank. For usability features, look for hardware like 10-point touchscreens, full keyboards, and 360˚ hinges for maximum ease of use. To get more info on choosing the right laptop, read our Laptop Buying Guide.
Lenovo Student Discount
Take advantage of Lenovo's student discount to save an additional 5% on top of existing sales and eCoupons. Make sure to select "Student/Teacher Discount" during checkout.
Computer Financing for Students
Get the tech you need to take on coursework before your deadline creeps in. Lenovo's flexible laptop financing options for students and teachers can help you avoid missed assignments or be fully prepared for the next lecture. We even offer no credit check computer financing!