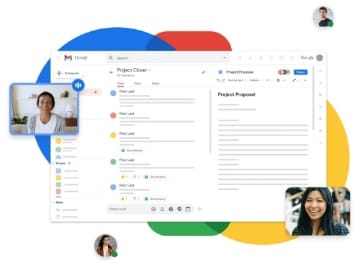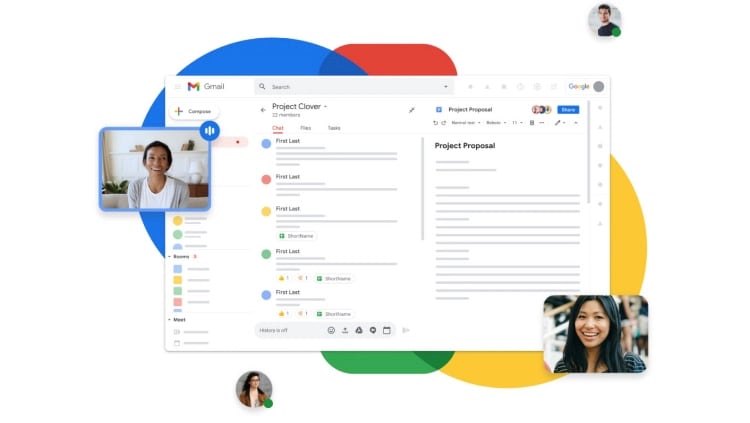 Welcome to

How team of all sizes connect, create and collaborate – from anywhere in the world- with productivity and collaboration tools for all the ways we work.
Find out which subscription option meets your needs with our Help Me Decide Tool.
Help Me Decide

Login or join LenovoPRO to view products and get special business pricing.
Login or join
Simplify how you work

Secure business emails
Google's ultra-reliable servers guarantee 99.9% uptime on your business email. Industry-leading spam filters keep junk out of your inbox.

Store and share files
Keep all your work in one secure place with cloud storage. Access and share with teammates whenever you need it, from your computer, phone, or tablet.

Work from anywhere
Collaborate on documents, spreadsheets, & presentations across devices. Real-time co-editing helps you get to the final version faster.

Business-grade security
Keep all your company data safe and protected even in the event of lost or stolen devices and employee turnover.

Easy IT administration
Set up new team members in minutes. Google Workspace stays up to date automatically, so you won't have to worry about software updates or security patches.

Work with popular file types
Easily open and edit common file formats like Microsoft® Word, Excel, and Powerpoint. You can also export and share files with people who don't use Google Workspace.
Get it done, fast
and efficiently.

Do more with Google Workspace and Lenovo
Cloud-based, no installation needed
Advanced security and admin features
Ease of mind with 24/7 support
Exclusive bundles and competitive pricing
Buy more, save more
Same excellent level of customer support as buying direct
Product expertise and SMB experts

Login or join LenovoPRO to view products and get special business pricing.
Login or join
Do your best work,
all in one place.
Every plan includes: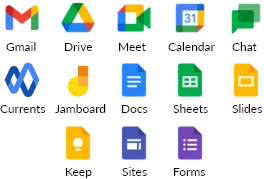 Secure business email, and so much more
The latest Gmail makes it easier to stay on top of the work that matters. With secure, ad-free email as a foundation, you can also chat, make voice or video calls, and stay on top of project work with shared files and tasks — all right in Gmail.
Integrated online calendars designed for teams
Spend less time planning and more time doing with shareable calendars that integrate seamlessly with Gmail, Drive, Contacts, Sites and Meet so you always know what's next.
Store, access, and share your files in one secure place
Store any and every file. Access files anytime, anywhere from your desktop and mobile devices. Control how files are shared.
Secure video meetings for teams and businesses.
Help your team stay securely connected with enterprise-grade video conferencing built on Google's robust and secure global infrastructure. Meet is included with Google Workspace, Google Workspace Essentials, and Google Workspace for Education.
Word processing for teams
Create and edit text documents right in your browser—no dedicated software required. Multiple people can work at the same time, and every change is saved automatically.
Collaborative, smart, secure spreadsheets for fast-moving organizations
Whether planning an event or sharing the latest revenue figures, Sheets makes it seamless for teams to work together. Its cloud-based architecture enables to collaborate with anyone, anytime, anywhere.
Beautiful presentations created together
Create and edit polished presentations in your browser—no software required. Multiple people can work at the same time so everyone always has the latest version.
Simplify 1:1 messaging and group collaboration
From direct messages to group conversations, Google Chat and Spaces help teams collaborate fluidly and efficiently from anywhere. Securely connect with anyone you work with, and take group work to the next level with shared chat, files and tasks.

Find the answers you need
Overview
What is the difference between Google Workspace and Google's free apps?

With Google Workspace, you will receive a number of additional business-grade services not included with Google's free consumer apps. These services include: custom business email @yourcompany, twice the amount of cloud storage across Gmail and Drive, 24/7 phone and email support, 99.9% guaranteed uptime on business email, interoperability with Microsoft Outlook, additional security options like two-step authentication and SSO, and administrative controls for user accounts.
Can I purchase individual Google Workspace apps?

No. When you sign up for Google Workspace, you will gain access to a set of integrated apps that work together seamlessly. For instance, you can receive a message in Gmail and instantly convert it into a Calendar event. When you make a comment in Docs, Sheets, or Slides, collaborators automatically receive email alerts. With a single click, you can join a video meeting in Meet from your inbox or calendar. Using these tools together improves productivity and gives your business the most value. However, you are welcome to purchase the suite and only use the services of your choice.
Can I replace my current software with Google Workspace?

We've found that many of our customers are able to eliminate their existing productivity suites and rely exclusively on Google Workspace to create different kinds of files, including text documents, spreadsheets, and presentations. You can work on those files in real time with other people and store them in the cloud with Google Drive. Google Workspace's apps work across devices. Unlike traditional desktop applications, there is no software to install. Google Workspace is also compatible with files made in other programs, such as Microsoft Office.
Products
How does Gmail in Google Workspace differ from free Gmail?

Google Workspace's Gmail features include: custom business email @yourcompany, unlimited group email addresses, 99.9% guaranteed uptime, twice the storage of free Gmail, zero ads, 24/7 phone and email support, Google Workspace Sync for Microsoft Outlook, and more.
Can I create a group calendar?

Yes. You can create a calendar that's accessible to everyone in your organization (or a subset of users). For example, you might want a group calendar for events like team holidays and regular meetings.
What types of files can I upload to Drive?

You can upload any type of file to Drive and convert certain types of files to a web-based Google document format: Docs, Sheets, or Slides.
Pricing
What are the differences between Google Workspace's editions?

Google Workspace has three editions for companies with up to 300 users: Business Starter, Business Standard, and Business Plus. Companies with more than 300 users should consider our Enterprise offers. Please visit our pricing page to learn more.
Security
How does Google keep my information secure and prevent unauthorized access to my data?

Google Workspace has been built from the ground up to mitigate the unique threats for cloud systems. Google's standards for performance and reliability apply to businesses, schools and government institutions around the world. The technology, scale, and agility of our infrastructure bring unique security benefits to our customers. Our vast network of data centers are built with custom-designed servers, that run our own operating system for security and performance. Because Google controls its entire hardware stack, we are able to quickly respond to threats that may emerge. Google employs dedicated security professionals to work on protecting your data, including some of the world's foremost experts in computer security. Just like all teams at Google, this team is constantly innovating and making the future more secure, not just for Google's billion users, but for business organizations as well. Google has an outstanding track record of protecting user data. We protect this data from outside intrusions as well as insider threats. In addition, we tightly restrict and monitor any internal access to user data. The small set of employees with access is subject to rigorous authentication measures, detailed logging, and activity scanning to detect inappropriate access via log analysis. It is this unique combination of people, technology and agility that ensure your data is secure at Google.
Does Google Workspace meet my compliance requirements?

Google designed Google Workspace with very stringent privacy and security standards based on industry best practices. This helps our customers address their compliance and regulatory requirements. Google offers strong contractual commitments regarding data ownership, data use, security, transparency, and accountability. Google undergoes several independent third-party audits on a regular basis. These independent auditors examine the controls present in our data centers, infrastructure, and operations. Examples of these audits and standards include: SOC1™, (SSAE-16/ISAE-3402), SOC2™, SOC3™, ISO27001, ISO 27018:2014 and FedRAMP. Learn more about our certifications at Security and Trust. Many Google Workspace services are also compliant with HIPAA (U.S. Health Insurance Portability and Accountability Act). Google Workspace for Education can be used in compliance with laws and regulations important to schools.
Is Google Workspace HIPAA compliant?

Google Workspace supports customers' compliance with the U.S. Health Insurance Portability and Accountability Act (HIPAA), which governs the safeguarding, use, and disclosure of protected health information (PHI). Customers who are subject to HIPAA and wish to use Google Workspace for PHI processing or storage can sign a business associate amendment with Google.
Administration
Can I manage mobile devices with Google Workspace?

Yes, you can manage your organization's mobile devices, without the need for an on-premise device management server, using the Google Admin console. Mobile device management (MDM) allows you to enforce device policies over mobile devices in your organization and perform actions like remotely wiping your users' mobile devices.
Can I manage multiple domains with Google Workspace?

If your organization acquires a new domain name or does business at multiple domains, you can add all your domains to your account at no extra cost. Users can then have identities at one or more of your domains while sharing services as part of a single organization. And you can manage your domains from the same Admin console. Add a domain as either a separate domain or domain alias, depending on how you plan to use it.
Can I grant administrative privileges to other users?

Yes. No matter the size of your organization, we recommend that you distribute the responsibility of managing your users and services among a select set of trusted users. You can grant a user administrative privileges by assigning them one of the available administrator roles. Assigning a role grants the user access to your Admin console. You can make a user a super administrator who can perform all tasks in the Admin console. You can also assign an administrator a role that limits which tasks the administrator can perform. For example, allowing them only to create groups, manage service settings, or reset a user's password.
Start today – It's easy
Need help deciding which product is best?
Try our Help Me Decide tool or call our SMB experts 800-601-1481