ThinkPad X1 Presenter Mouse
ThinkPad X1 Presenter Mouse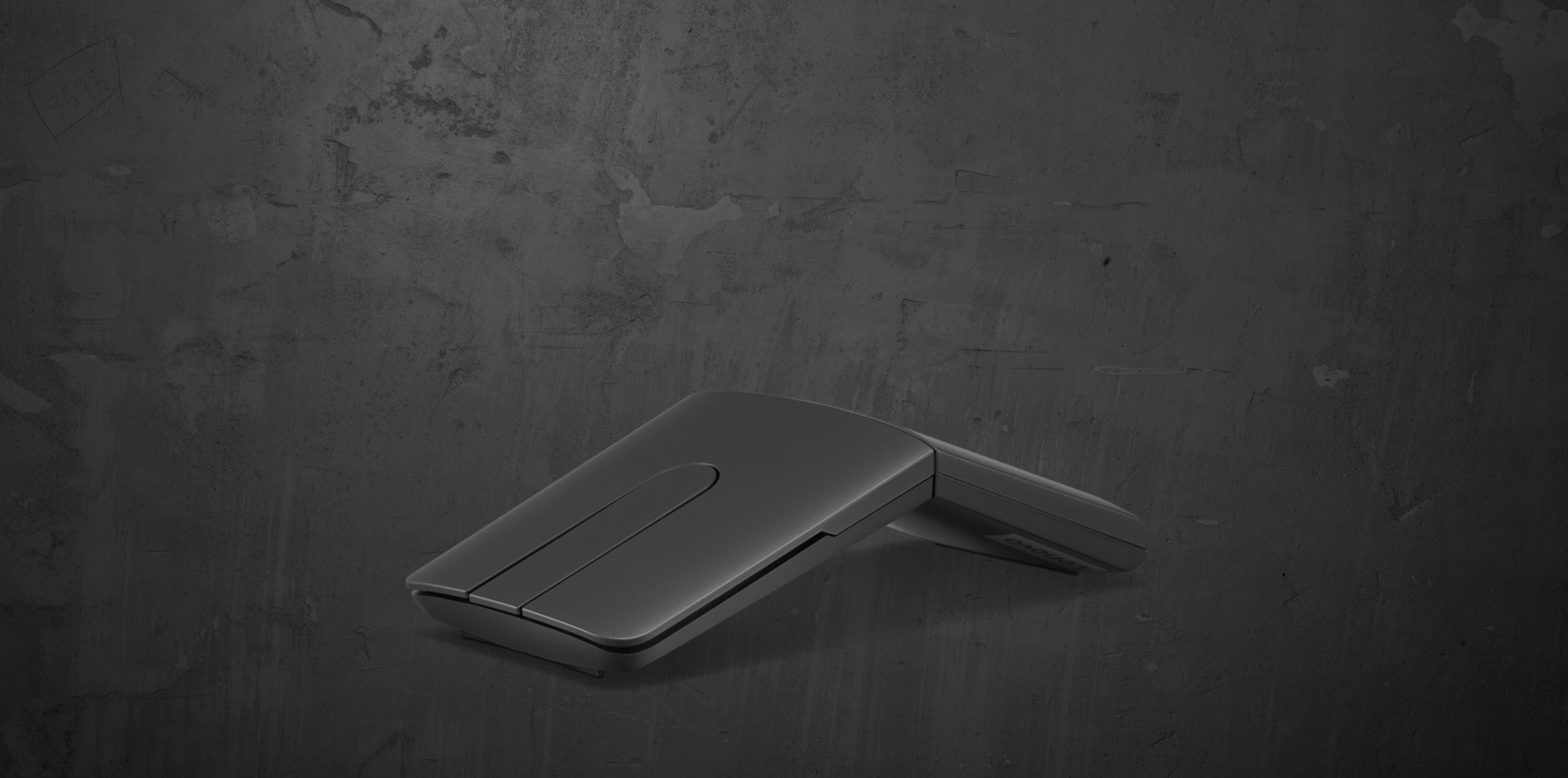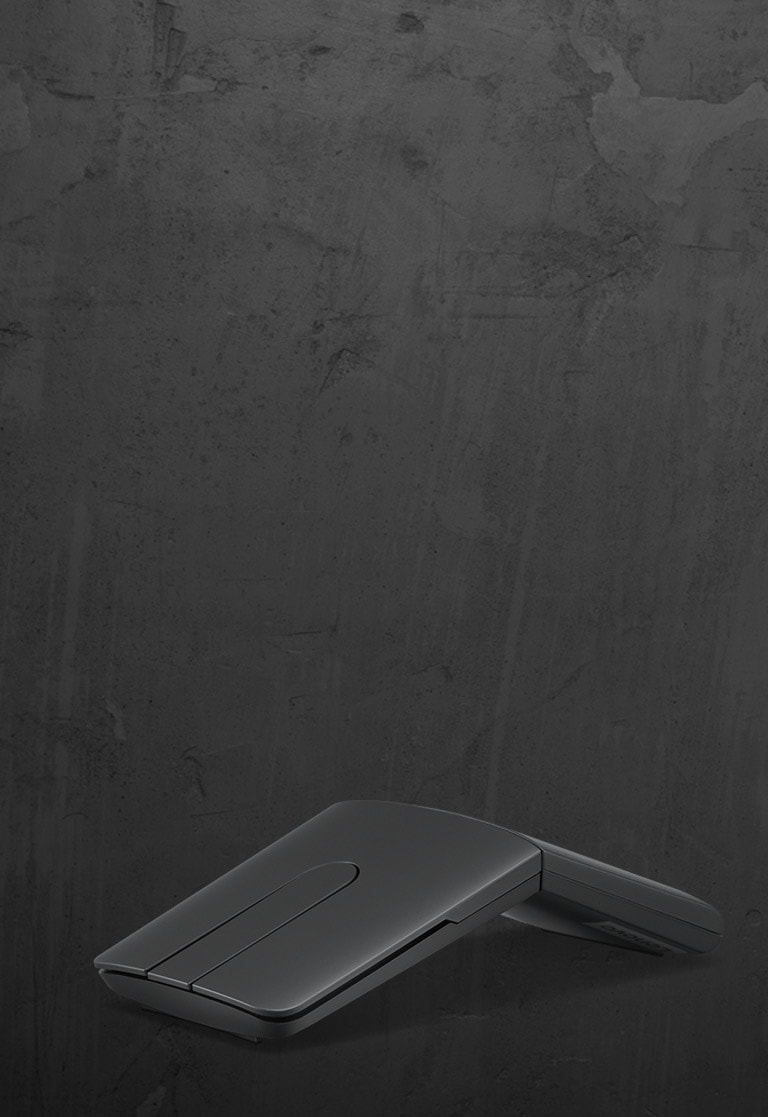 ThinkPad X1 Presenter Mouse
Presenting the future
Extreme portability & comfort in style
Connect any time, use anywhere
2-hour charge provides two months of use
Gyro Technology virtual laser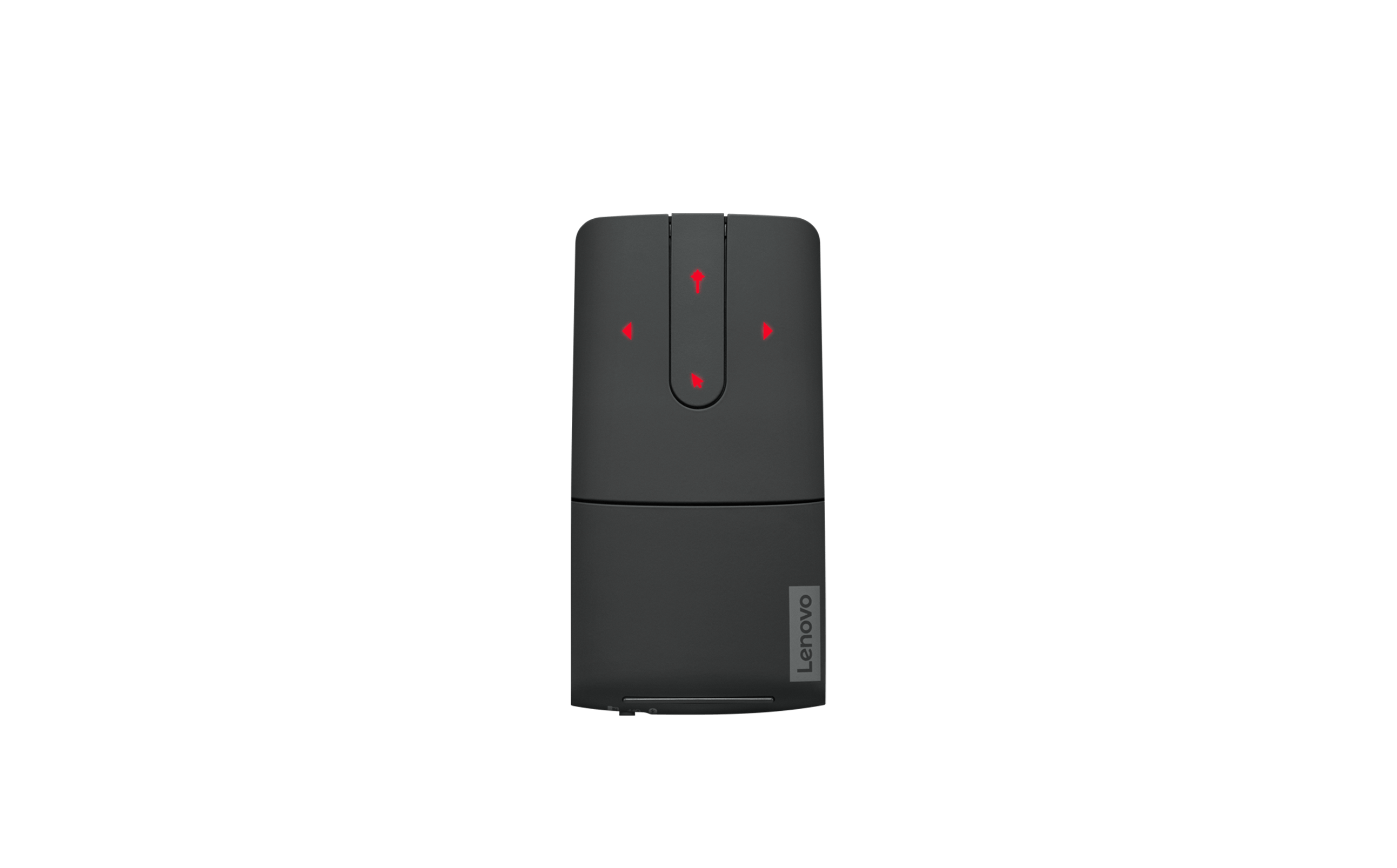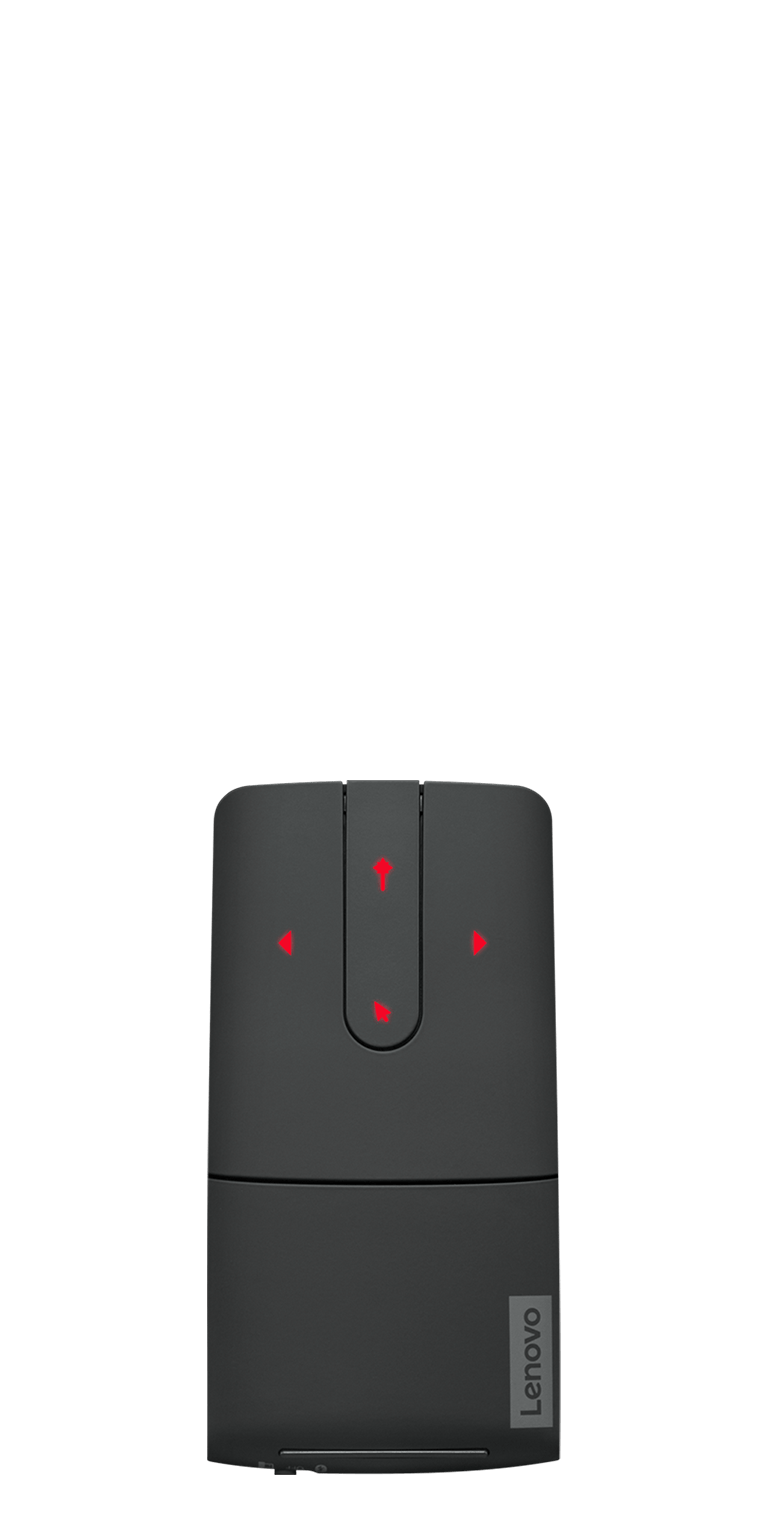 Own the room
Meet your new partner for the big presentation. With LED-lit presentation controls and Gyro Technology virtual laser pointer that highlights or magnifies content on shared screens*, you'll be flying through slides like a public speaking guru.
*Supports PowerPoint
®
and Google Slides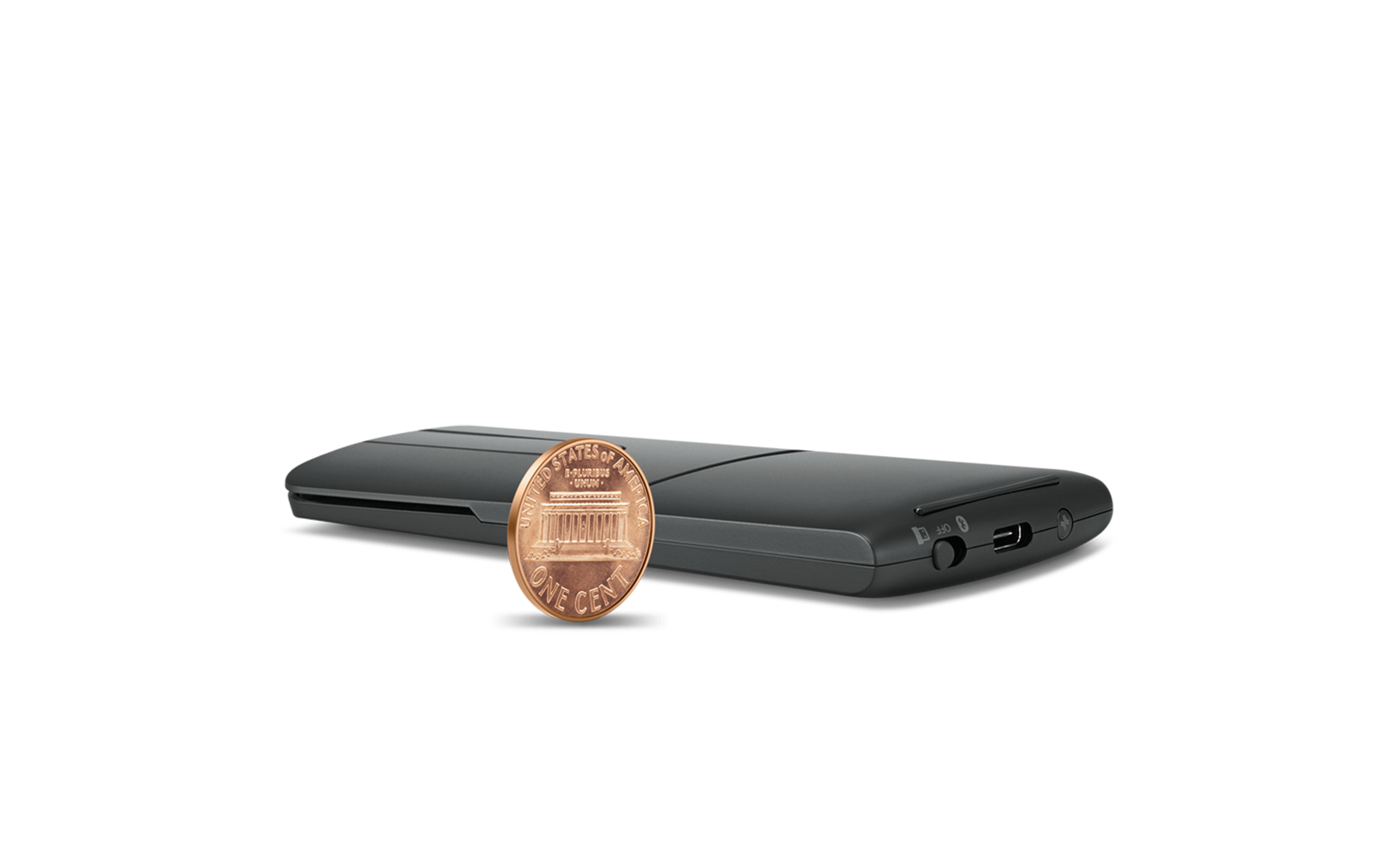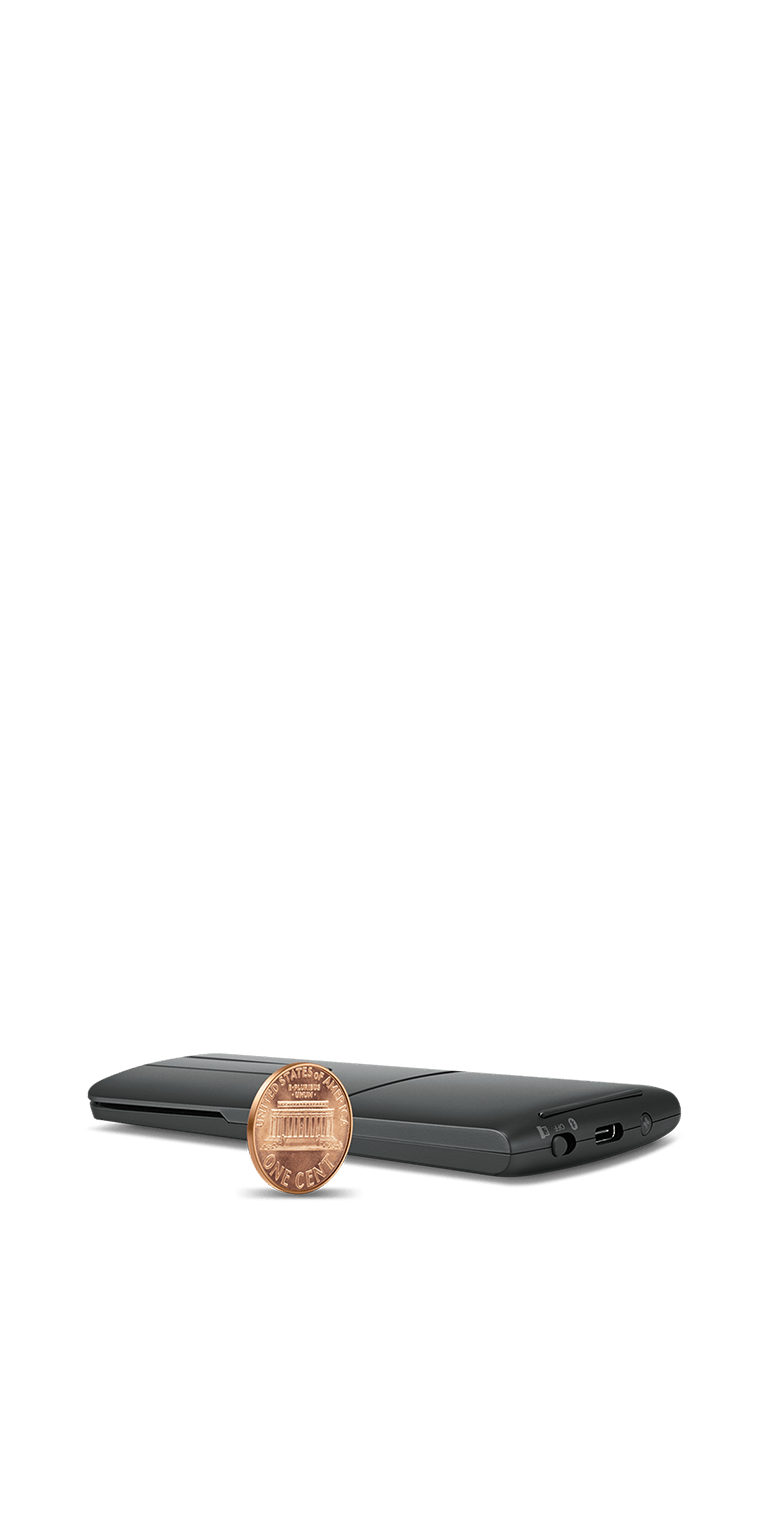 Work anywhere, anytime
Smaller and thinner than your wallet, the ThinkPad X1 Presenter Mouse can fit anywhere, even your pocket. So take a break from your desk and set up shop in your favorite coffee house with minimal physical footprint.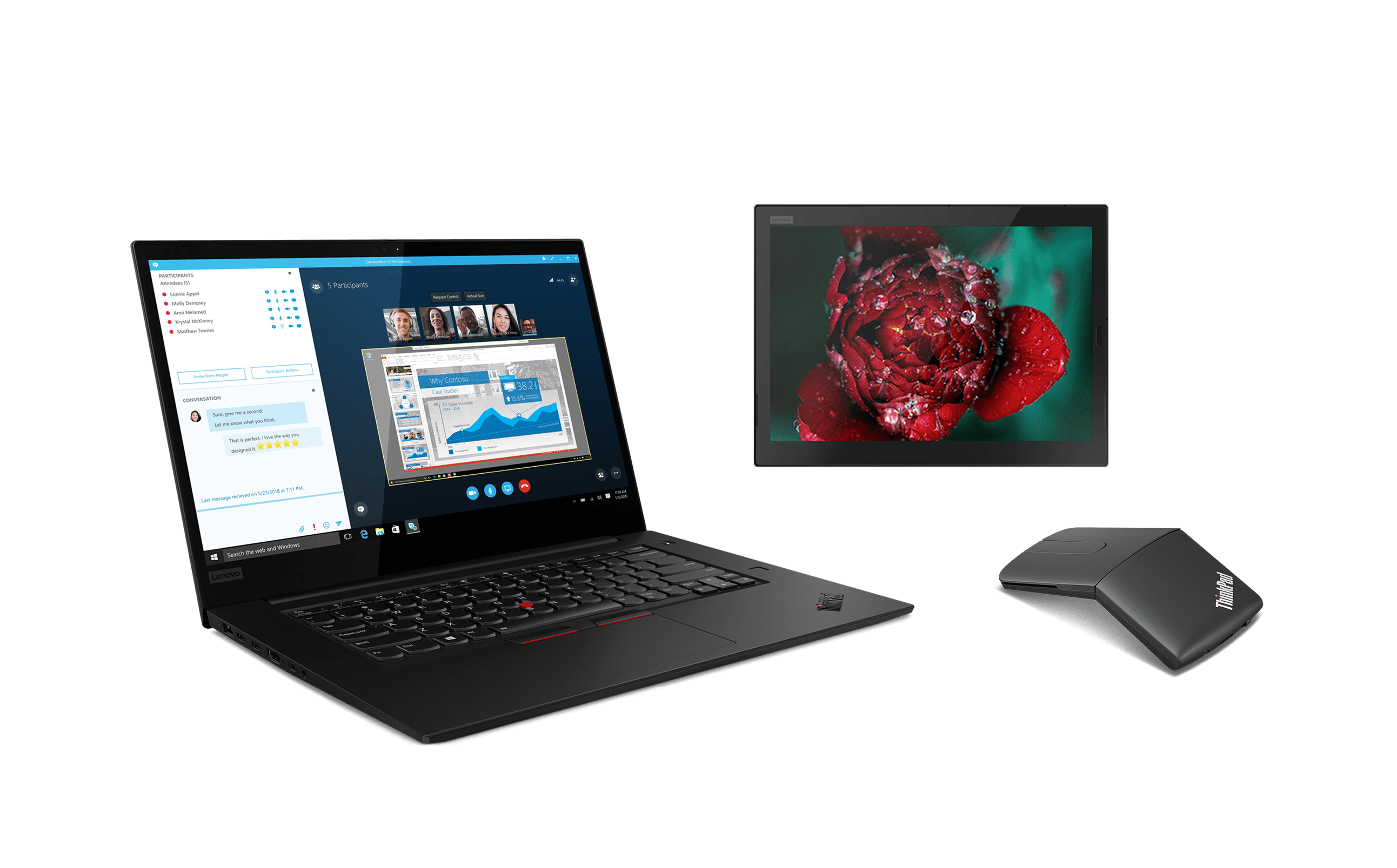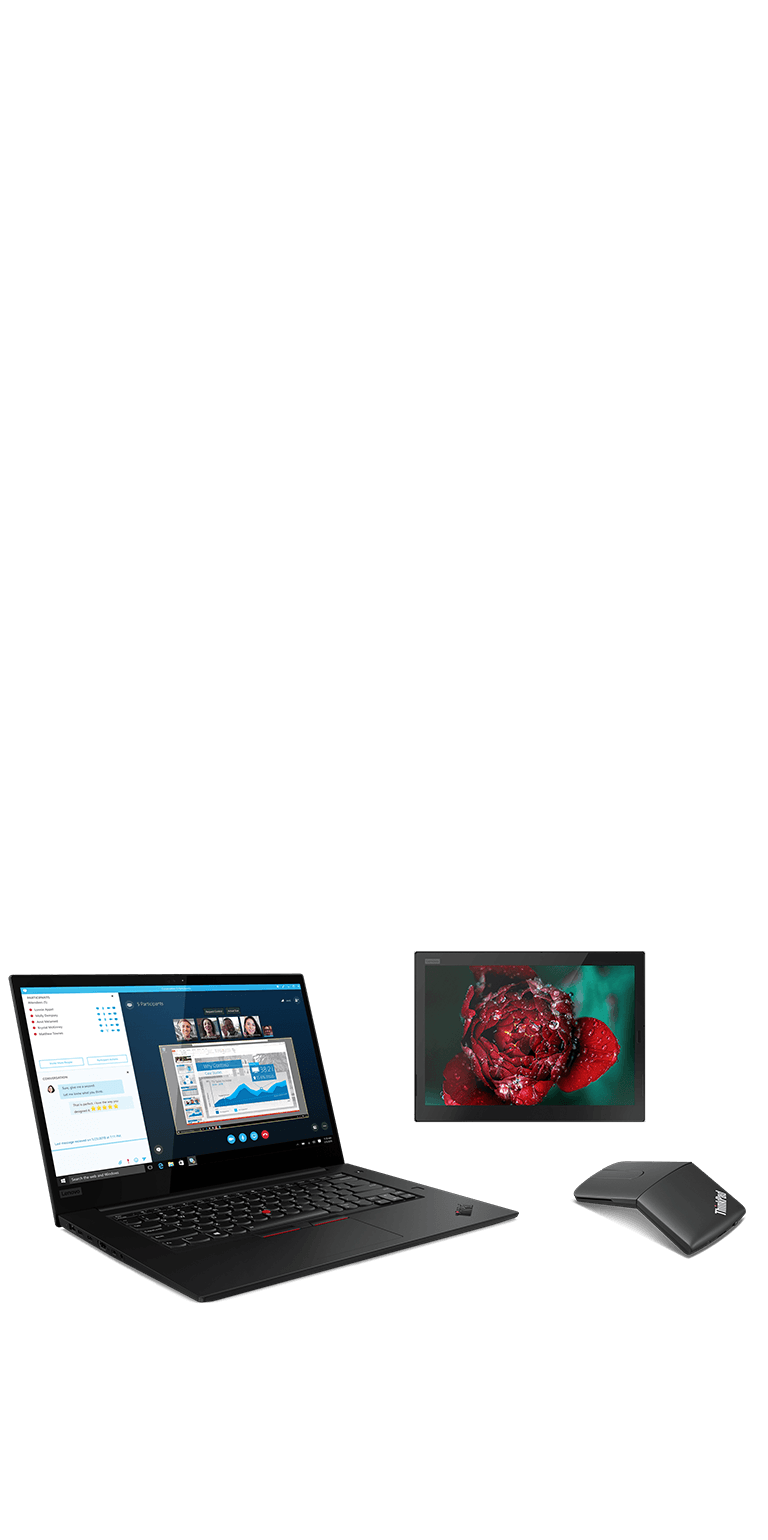 Like a multi-tool for your laptop
Connect to your laptop with the 2.4GHz USB dongle, and your tablet via Bluetooth® 5.0 at the same time, and switch between the two with the flip of a switch. And with a highly sensitive optical sensor, this mouse provides high-precision tracking on nearly any surface.
Ports & Functions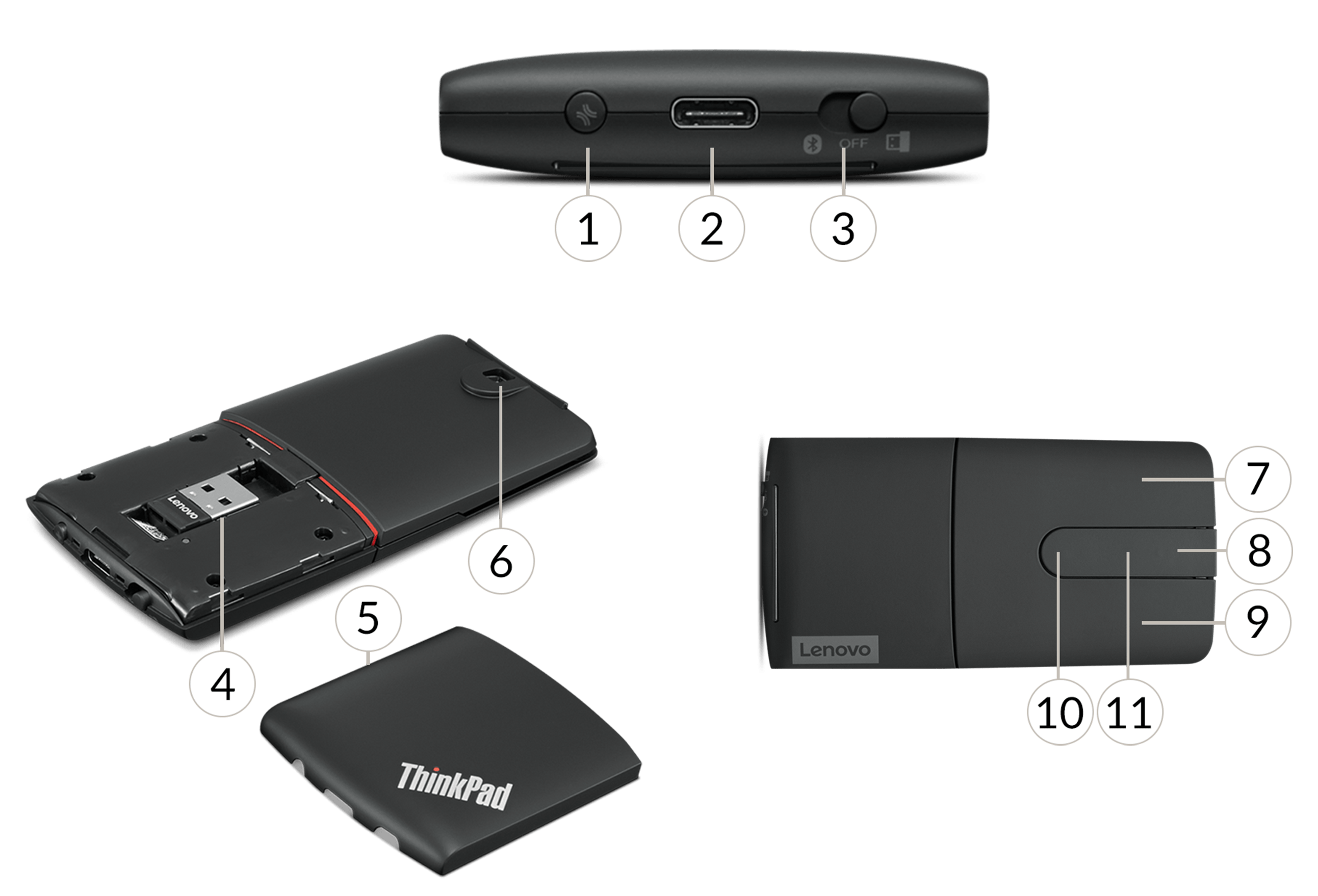 1

. Bluetooth® pairing button

2

. USB-C charging port


3

. Bluetooth-Off-USB switch


4

. USB dongle and compartment


5

. Dongle compartment cover
6

. Optical sensor

7

. Previous page/Left click

8

. Visual laser or magnifier/Scroll click

9

. Next page/Right click

10

. Mouse pointer or Start/End presentation/DPI switch

11

. Touch scroll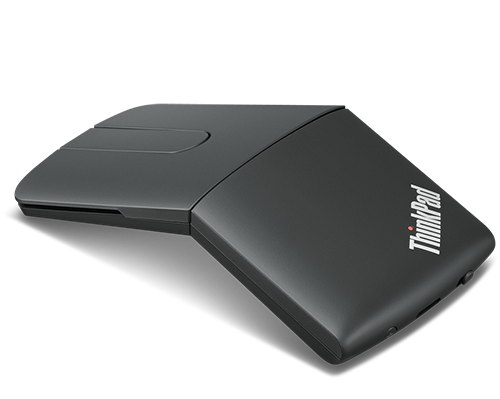 Same Day Shipping
Products ship within the same business day (excl. bank holidays and weekends) for orders which have been placed prior to 3pm ET and which are prepaid in full or payment approved. Limited quantities are available.

Software and accessories will be shipped separately and may have a different estimated ship date.
Your laptop is your biggest gateway to the online world and beyond (except for your smartphone, of course). And we all have different priorities:
Performance laptops for creators, professionals, or gamers – we've got powerhouses that rival what desktops deliver.
Ultraportable laptops for folks who are always on the go.
Budget laptops that give you value and performance in a single package.
Innovative 2-in-1s – part laptop, part tablet, part nothing you have seen before – for those who want to tap the untested power of the new.
Business Laptops
Our ThinkPad laptops set the standard for business computing. Tough as nails and reliable, these laptops and 2-in-1s keep you productive in any environment. And it gives you the tools you need – from high-end processing and graphics to cutting-edge touchscreen technology, from pen support to epic battery life, ThinkPad keeps you productive and engaged wherever you are.
Gaming Laptops
Gamers don't have to feel bound to their desktops anymore. Legion by Lenovo lets you dominate your competitors wherever you are. Are you hardcore? We've got you covered with laptops that boast powerful discrete graphics and overclockable CPUs. We've also got budget options for casual gamers. But whatever laptop you choose will let you lose yourself in immersive audio and vivid displays.
Convertible Laptops
Ready for something different? Our groundbreaking Yoga laptops, tablets and 2-in-1s will definitely turn heads – and you'll find new ways to do what you love. Vibrant displays and immersive audio? Check. Tablets that work as movie or presentation projectors . Yep. Pen support for artists and designers and a Halo Keyboard that's seriously like nothing you've ever seen before? It's all yours to explore.
Laptop Deals
Want to keep it simple? No problem – we have deals on models that deliver value without sacrificing on performance.