Discount on Student laptops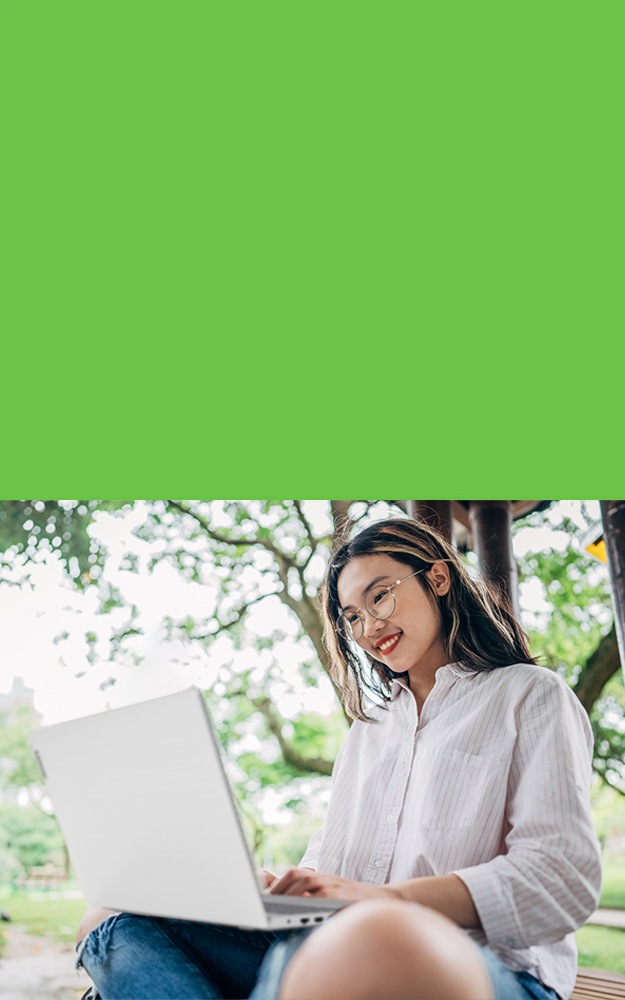 Welcome to our Education store Students and educators are eligible for exclusive offers and up to extra 5% off discount! Book your order now and enjoy 8% discount on selected models. Use Coupon Code: EDUSPECIAL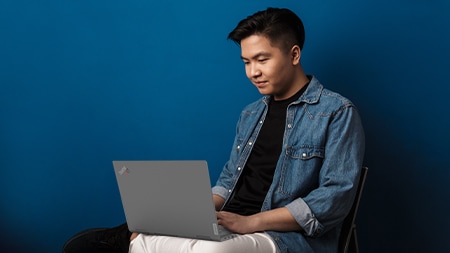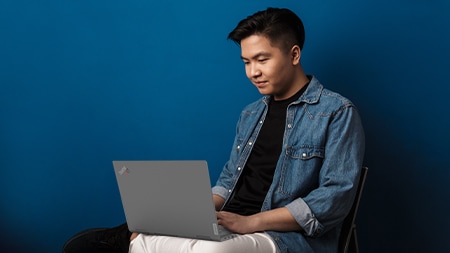 Benefits at Lenovo Education Store
Fast delivery, free membership, and extra 5% off plus member's only discounts across a wide range of PCs and accessories, including Legion Gaming, ThinkPad laptops and desktops, IdeaPad and Yoga series! Lenovo Smart Learning Solutions let you get the best out of at-home and remote learning!
If you need help to create an account, please call us at: 1-800-1601-0084 and press option #1.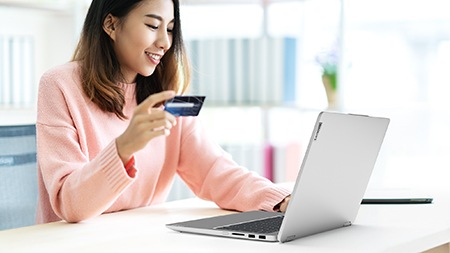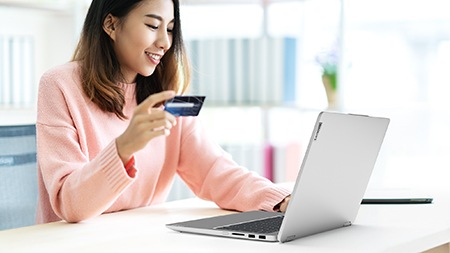 Learning Anywhere with Lenovo Education Solutions
Lenovo SmarterEd helps you navigate the digital risks of a hybrid learning model. Our bundle of industry leading solutions ensure that students get the best out of at-home and remote learning – without having to worry about privacy and device-related issues. Plus, our selected PCs are here to suit your educational needs. Complete your home set up or remote study experiences here, and enjoy free shipping for all items.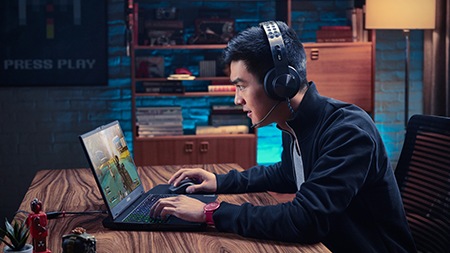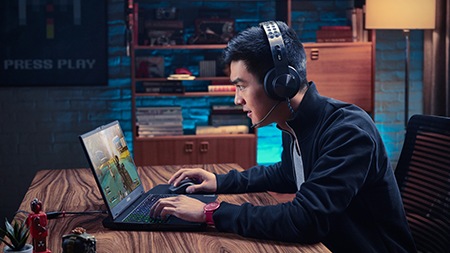 Legion Gaming Laptops for Student Gamer
There's nothing quite like losing yourself in an immersive story after a stressful midterm exam. Want the best laptop for school and gaming? Lenovo Legion and IdeaPad Gaming are great for students who need a laptop for class, but also want to game. These gaming laptops for school boast powerful processors, high-performance graphics, and overclockable CPU options.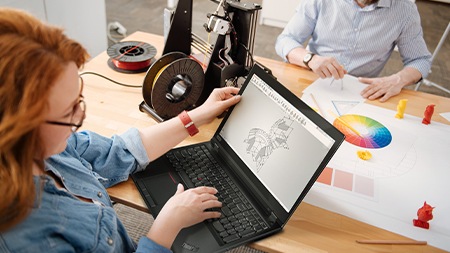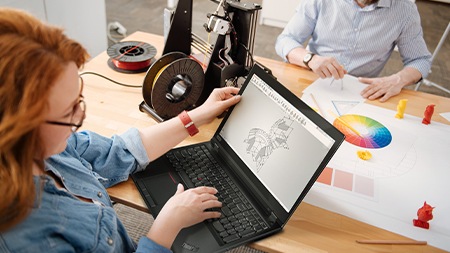 Think-series Laptops, Your Reliable Learning Partner
Over the years, our Think commercial products have become synonymous with innovation. Think-series PCs are one of our proudest lineup to support students complex educational needs. No matter you are an enginnering student or business school student, pursuing an undergraduate or post-graduate degree. It won't let you down!
LenovoEDU Store FAQ
Got a question about LenovoEDU store? We're here to help. Check out some of our frequently asked questions below or contact us now.
Receive student and teacher discounts in the LenovoEDU Store by creating a Student Account. Register with a valid education email address (example name@edu.com), then click on the verification link sent to that inbox. Once your email address has been verified, you will be able to access the Student portal where you can purchase Lenovo products for students and teachers with exclusive discounts and offers.
Lenovo laptops are ideal for students as they are portable, affordable and are built for both education and entertainment needs. Whether you are attending classes virtually or in person, Lenovo laptops have everything you need to excel in your learning. Students can receive discounts by creating an account in the LenovoEDU Store.
The best laptop for students is one that allows you to work hard, play hard. The slim, sturdy and highly portable IdeaPad and ThinkPad laptops are great for students on the go. For those who enjoy gaming, a Lenovo Legion laptop is perfect for handling both your workload and the latest PC games. Whether you are in high school, university or a graduate program, you can find the best laptop for students at Lenovo.
LenovoEDU Store allows registered members to purchase laptops with discounts for student and teacher. Enjoy the latest technology, Lenovo-dedicated Smart Learning features such as break reminders and more with a Lenovo laptop.