The world's most agile & portable AI-tuned gaming laptops
Slay on the go with Lenovo Legion Slim Series, the ultimate machines for power users who demand elite portable gaming. With cutting-edge processors, top-of-the-line graphics, and best-in-class AI-tuning via Lenovo AI Engine+, these premium laptops blend work and game, allowing you to easily tackle any task. A combination of the sleek design and massive battery capacity on these systems makes them perfect for gaming and creating on the go. And with the Legion Coldfront 5.0 thermal system, your internals will stay cool so you can focus on crushing competition and creating epic content.
Legal disclaimer: Lenovo Legion Slim 5 Series includes multiple laptops varying in size; photo depicts Lenovo Legion Slim 5 Series with NVIDIA® GeForce RTX™ 4050 or 3050 laptop GPU. Please scroll down to 'Laptops' to view all specifications of the Lenovo Legion Slim 5 Series.
View Legion Slim Series Laptops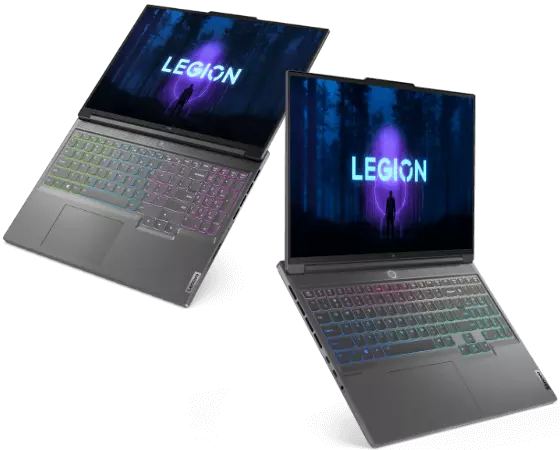 Available Soon