Artificial intelligence
Artificial Intelligence (AI) speelt een belangrijke rol bij het oplossen van grote uitdagingen voor de mensheid, het bevorderen van onderzoek en het versnellen van zakelijke beslissingen. Met onze hulp kun je dit optimaal benutten.
Een praktische benadering van AI
Lenovo hanteert een praktische benadering om bedrijven de voordelen van machine learning en AI voor hun workloads te helpen begrijpen en deze te gaan gebruiken. Onze klanten hebben de mogelijkheid om samen te werken in Lenovo AI Innovation Centers zodat ze meer inzicht krijgen in de waarde van hun specifieke toepassing.
Onze klantgerichte aanpak
Klanten voorzien van Proof of Concepts
Helpen bij het kiezen van de juiste platforms voor het ontwikkelen van oplossingen die gebruiksklaar zijn en geoptimaliseerd voor AI
Oplossingen implementeren voor een snellere time-to-value
Ontdek wat mogelijk is met onze AI Innovation Centers
Wat je idee ook is en welk type bedrijf je ook hebt, onze AI Innovation Centers & Launch AI Workshops kunnen je helpen. Je krijgt toegang tot de juiste experts voor advies, de juiste infrastructuur voor een Proof of Concept en je kunt de ROI van projecten bepalen voordat je ze implementeert.
AI-onderzoek
We streven naar innovatieve technologie die de beleving van de klant verbetert en hen ondersteunt met transformatieve technologie. Daarom investeren we in AI-onderzoekscentra en Innovation Centers. Ook ontwikkelen we nieuwe AI-technologie om een transformatie op gang te brengen in ons bedrijf en dat van onze klanten.
Partnerschappen en oplossingen
Of het nu om strategische partnerschappen gaat of samenwerking met start-ups, we combineren steeds de beste technologie uit ons ecosysteem met partners om een complete oplossing voor onze klanten te leveren. We willen een vertrouwde partner zijn voor de intelligentietransformatie.
Casestudy
AI inzetten voor onderzoek naar de gevolgen van klimaatverandering
Onderzoekers in het Lenovo Artificial Intelligence Innovation Center gebruiken innovatieve geospatiale beeldanalyse om de gevolgen van de klimaatverandering te verzachten door tijdig landbouwgebieden en oogsten aan te geven waar overstromingen of droogtes voor problemen zorgen.
Producten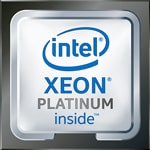 ThinkSystem-servers draaien op schaalbare Intel® Xeon® processors

ThinkSystem SR670
Levert optimale prestaties voor AI- en HPC-workloads met lage totale eigendomskosten. Mogelijkheid van vier GPU's per 2U-node; geschikt voor workloads met intensieve rekenmodellen voor machine learning en deep learning.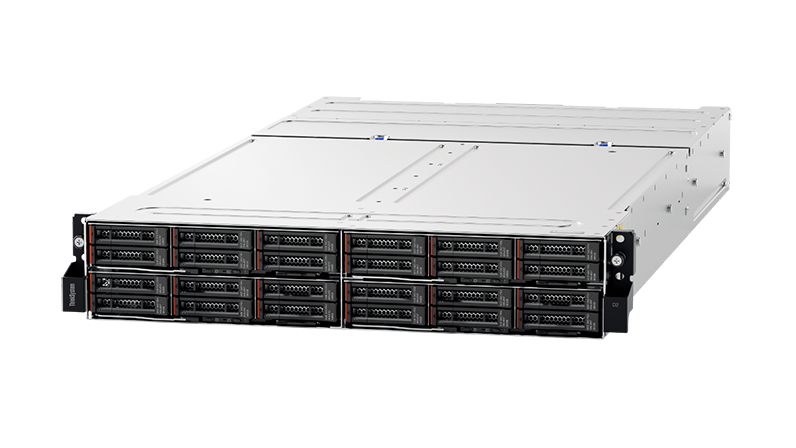 ThinkSystem SD530
Een modulair systeem met een 2U/4-node dat bij uitstek geschikt is voor HPC/AI- en Enterprise-workloads op hetzelfde platform, en dat meer flexibiliteit biedt tegen lagere kosten. Dubbele GPU-uitbreidingslade maakt een hogere rekendichtheid mogelijk bij een kleinere voetafdruk, met 4 CPU's en 4 GPU's in een 2U-behuizing.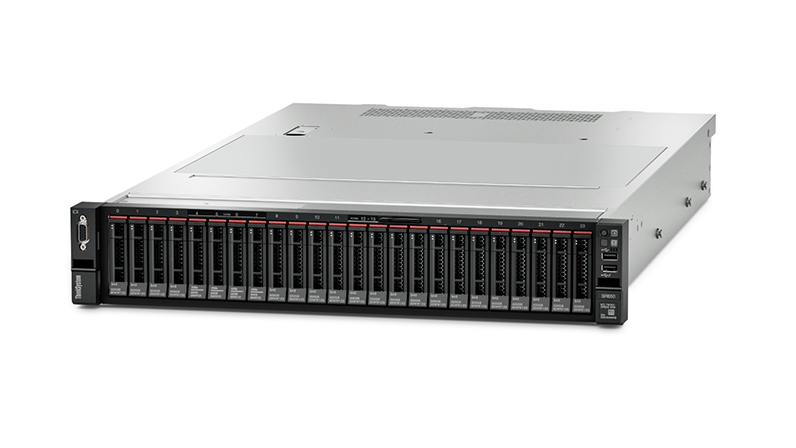 ThinkSystem SR650
Een racksysteem met 2 sockets, speciaal ontworpen voor snelheid en uitbreiding, met flexibele opslag- en I/O-voorzieningen en capaciteit voor maximaal 2 GPU's, levert de hoogste betrouwbaarheid binnen de sector voor bedrijfskritieke workloads. Gebouwd voor prestaties, met high-end CPU's, GPU's en NVMe-opslag in een 2U-server.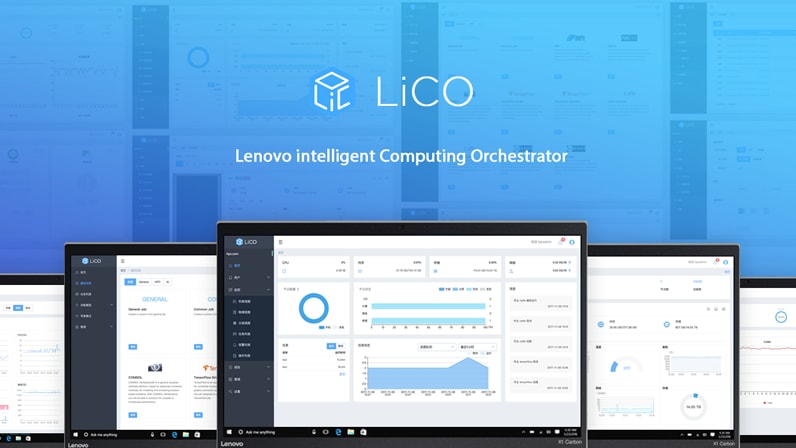 LiCO voor AI
LiCO-softwarestack (Lenovo intelligent Computing Orchestrator) vereenvoudigt de AI-implementatie in een bedrijfsomgeving. Rol machine learning en leep learning uit op NVIDIA GPU's en Intel-architectuur met een distributiecluster en een intuïtieve interface voor het beheren van AI-workloads.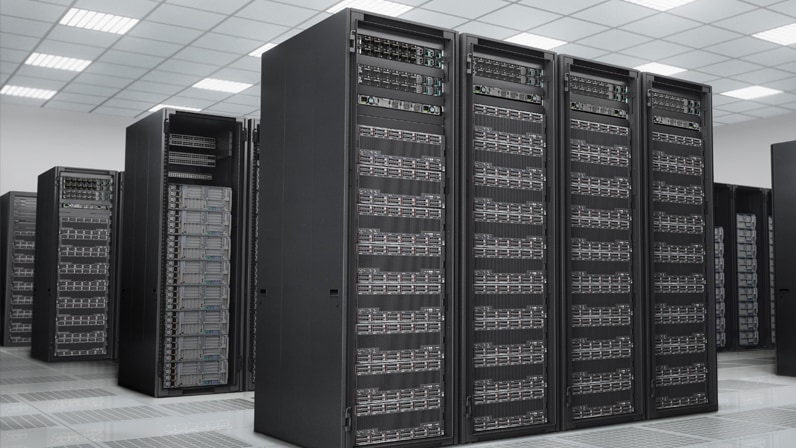 LeSI is Lenovo schaalbare infrastructuur
End-to-end oplossing met geïntegreerde Lenovo-servers, opslag, software en onderdelen van derden. Oplossingen zijn getest op betrouwbaarheid, uitwisselbaarheid en maximale prestaties, zodat een snelle en eenvoudige installatie mogelijk is.
Services
Ook al zijn jouw wensen uniek, onze deskundige consultants en technici kunnen daaraan tegemoetkomen dankzij hun uitgebreide ervaring in de branche en een grondige technische kennis.