LenovoPRO

Business Member Exclusive
Join LenovoPRO & SAVE 10% on your first purchase!
Free ThinkPad X1 Active Noise Cancellation Headphones upon RM8,500 purchase within the first 30 days.

The Intel vPro® platform is built for business.​
Why join LenovoPRO?

Black Friday Cyber Monday SALE!
Get ready for awesome Black Friday Cyber Monday deals! Enjoy member exclusive offers with LenovoPRO!
Shop Now

Free Gift Upon 5PCs+ Purchase
LIMITED OFFER! Bulk purchase freebies of max value up to RM20,000! Member can enjoy SSD & RAM 30% off on configure-to-order. (T&C apply)
LEARN MORE

Celebrating 30 Years of Innovation
New ThinkPad X1 Carbon 30th Anniversary Edition is available! LenovoPRO member can get limited T-shirt for free. Discover the anniversary edition now!
X1 Carbon
The Intel vPro® platform is developed for IT professionals to deliver a unique combination of performance, enhanced security, business-class manageability and PC fleet stability.
Explore the widest range of Lenovo products powered by the Intel vPro® platform. Find out more.
Unlock benefits with LenovoPRO

Your free membership gives your business even more benefits on top of the already-great reasons to buy direct from Lenovo eShop.

General Member

Explore Offers
Join for Free

Member-exclusive Discount Up To 12% Off

1:1 Expert Advice

Early Access to limited PC deals

Mega Bulk Offer

· Get free peripherals with 5+ selected PCs

· Extra dockings for ThinkPad P/X/T Series (Learn more)

Flexible Payment Options
New member can enjoy up to 10% welcome discount

First Purchase Offer Up to 10% Off

· Spend over RM8,500 within 30 days after registration to get Lenovo Go Wired Speakerphone for FREE! (Learn more)

Price Match Guarantee

· Ensuring the best cost performance vs other PC brands (Learn more)

Simplify Your IT

· Manage company info & devices from one account, with 1-click reorder

30 Days Financing Options (Learn more)

DAAS (Device as a service) Solutions

· Let Lenovo manage your device lifecycle (Learn more)

Essential Peripherals Up to 20% Off

· Most complete collection of Lenovo peripherals in the market, including Accessories, Dockings, Monitors, Anti-virus Softwares and more

All-rounded Services Available

· Including Keep Your Drive, Accidental Damage Protection, and 60% off on all warranty upgrade

SaaS - Microsoft 365 Subscription (Learn more)

Tiered Savings at 5% - 12% Off

Trade-In Program with Extra Discount ( Learn More)

Interest-free Instalment for Selected Credit Card

Free expedited delivery

Free shipping

Product customisation
Find out why 200,000 business members choose LenovoPRO for their business
Find out what businesses like you are saying Find out more
Benefits grows as your business grows
Save an extra up to 8%

Annual Spending >RM 25,000

Save an extra up to 12%

Annual Spending >RM 75,000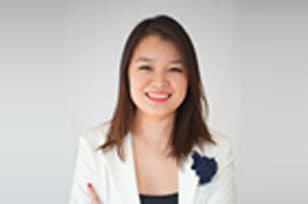 LenovoPRO is a great solution for SMBs, which offers attractive pricing and discount offers. Instead of purchase our laptops through a traditional channel, LenovoPRO save us a lot of time and cost.

By Khun Kik (Phuchisa Termdejthanakul)
Marketing Manager of Norway Connect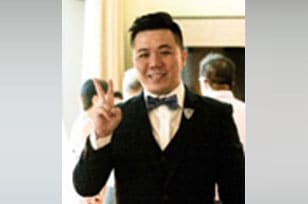 We decided to have a laptop that is pack with Performance and Power so that our staff could have the laptop for Work Purposes and perhaps Gaming Sessions with their family members during down times. The Lenovo Legion 5 suit met our requirement as it come performance packed, quality graphic resolution and with all media interface, HD front Camera for Online Meetings. Considering btw Apple MacBook Air and Legion 5, Legion 5 was definitely a better choice in terms of all aspect of performance, quality and user friendliness.
By Mr Matt Koh
General Manage of Live Acoustics Pte Ltd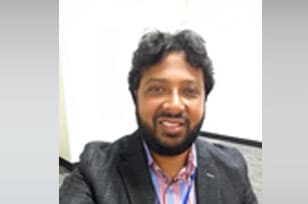 Lenovo Pro offered us :
(a) All in one online Business Store that can cater to IT needs.
(b) Exclusive savings and scale as business grow, with an account manager
(c) Flexible payments solutions to maximise our budgets.
(d) Trade in old PC with money on few items.
(e) Good services from LenovoPro.
By Moqbul Ahmed
Chief Executive Officer of Bright Balustrading
LenovoPRO First Purchase Offer Redemption
Upon spending above RM8,500 at Lenovo.com/my online in the first purchase within 30 days after successfully registering as a member at LenovoPRO, customer will be eligible to get a ThinkPad X1 Active Noise Cancellation Headphones (#4XD0U47635).
Registration Period : 1 Oct 2022 – 31 Dec 2022
Purchase Period : 1 Oct 2022 – 31 Dec 2022
Redemption Period : 1 Oct 2022 – 7 Jan 2023
Expected Gift Delivery Period: Before 31 Mar 2023
How To Redeem:
Fill in the form here along with your proof of purchase (invoice) to get your gift for first purchase within the redemption period.
1. LenovoPRO First Purchase Offer is valid for purchase made from 1 Oct 2022 – 31 Dec 2022.
2. This offer is applicable to new LenovoPRO member registered during 1 Oct 2022 – 31 Dec 2022 ("Eligible Customer").
3. This offer is applicable to Eligible Customers who spend specified amount at Lenovo.com/my online in their first purchase within 30 days after successfully registering as a member at LenovoPRO ("Eligible Order")
4. Each Eligible Order can only redeem one set of gift only
5. In case of order refund, the value of the gift will be deducted.
6. Proof of purchase and proof of welcome email will be required for verification and failure to produce this will result in immediate disqualification.
7. You are required to provide full particulars, the purchase receipt and a picture of the serial number for verification purposes when the gift is delivered to your doorstep. One redemption per receipt only.
8. In the event of dispute, Lenovo (Malaysia) Limited's decision shall be final
LenovoPRO Top Spending Campaign ("Campaign")
August/September 2022
Official rules
Your participation in this Campaign constitutes your acceptance of these Official Rules.
General Details and Rules ​
The Campaign is open to all new LenovoPRO members residing in Malaysia, who are 18 years of age or older and/or have reached the age of majority in their jurisdiction of residence at the time of entry. Void where prohibited by law. Individuals employed by Sponsor or its affiliated companies, subsidiaries, and/or advertising and promotion agencies (collectively, "Campaign Parties") at any time during the Campaign Period, and members of their immediate family or persons living in the same household are not eligible.
CAMPAIGN PERIOD: This Campaign period begins September 5, 2022 at 12:00 am and ends September 30, 2022 at 11:59 pm ("Campaign Period").
TO PARTICIPATE: During the Campaign Period, eligible participants ("Participants") may participate in the Campaign by (i) registering as a new LenovoPRO member here within the Campaign Period, (ii) spending over RM8,500 on products in a single purchase on Intel-based products at www.lenovo.com/my online, and (iii) filling in the Participation Form here (including your email and address details) along with the proof of purchase (invoice) and proof of welcome email. The top 3 Participants with the highest purchase amount for each week (Week 1 from Sep 5 12:00 am to Sep 11 11:59 pm , 2022; week 2 from Sep 12 12:00 am – Sep 18 11:59 pm , 2022; week 3 from Sep 19 12:00 am to Sep 25, 2022 11:59 pm ; week 4 from Sep 26 12:00 am – Sep 30, 2022 11:59 pm ) will win a ThinkVision S24e-20 23.8 inch FHD monitor (PN#62AEKAR2WW) ("Prize") each. Limit to one entry per Participant.
For details regarding the collection/use/sharing of your personal information in conjunction with Campaign participation, please review Sponsor's Privacy Statement https://www.lenovo.com/my/en/privacy/.
HOW TO WIN: At 11:59 pm on September 30, 2022, the Campaign Period will be closed in its entirety.
The weekly winners will be selected using the following criteria:
a) There are 4 weeks during the Campaign Period, namely week 1 from Sep 5 12:00 am to Sep 11 11:59 pm , 2022; week 2 from Sep 12 12:00 am – Sep 18 11:59 pm , 2022; week 3 from Sep 19 12:00 am to Sep 25, 2022 11:59 pm ; week 4 from Sep 26 12:00 am – Sep 30, 2022 11:59 pm .
b) The 3 Participants with the highest purchase amount each week will win a Prize.
c) The winner of each week is based on the date of the purchase invoice submitted.
d) In the event that 2 or more Participants purchased the same amount, the Participant who purchased earlier (as set out in the purchase invoice) will win the Prize.
e) The Participant has to redeem the Prize during the Redemption Period from September 5, 2022 12:00 am to October 7, 2022 11:59 pm .
f) Each purchase invoice can only be used to redeem one Prize.
Limit one prize per Participant per week. Note: You are not a winner of any prize until you have been verified as a winner by the Sponsor. Decisions of the Sponsor are final in all matters relating to this Campaign.
PRIZES: There are a total of twelve (12) Prizes. Winners will each receive one (1) ThinkVision S24e-20 23.8 inch FHD monitor (PN#62AEKAR2WW) (ARV RM629). The Prizes are non-transferable. Sponsor reserves the right to substitute a Prize or Prize component of equal or greater value should a Prize or any component of a Prize becomes unavailable. Except as specifically provided herein, Prize packages do not include insurance, personal expenses, incidental charges, gratuities, or any other items not specifically described in these Official Rules. All applicable taxes and usage charges on Prizes are the sole responsibility of the winner. If required by law, Sponsor or its agents shall require payment from winner of taxes to be remitted to the appropriate taxing authorities. Sponsor expressly disclaims any responsibility or liability for injury or loss to any person or property relating to the delivery and/or subsequent use of Prizes awarded. Sponsor makes no representation or warranties concerning the appearance, safety or performance of any Prize awarded.
CLAIMING PRIZE: On or before October 31, 2022, the winners of the Campaign will be notified via email. The Prize will be delivered to the address submitted in the Participation Form. Participants are required to provide proof of identity, the purchase receipt and a picture of the serial number for verification purposes when the Prize is delivered. The Prize will be delivered on or before December 31, 2022. Failure to verify your eligibility (including your identity, proof of purchase (invoice) and proof of welcome email) may result in disqualification and alternative potential winners may be selected. If a potential winner is found to be ineligible, is not in compliance with these Official Rules, declines to accept the Prize, or does not comply with the Sponsor's instructions, the Prize may be forfeited, in the Sponsor's sole discretion. If any potential winner forfeits a Prize, then the Prize may be awarded to the Participant with the next highest purchase amount. Campaign Parties shall not be held responsible for any delays in awarding the Prize for any reason. Each Prize will only be awarded to a verified winner.
MISCELLANEOUS CONDITIONS: By participating, Participants agree to abide by and be bound by these Official Rules which shall be final and binding with respect to all issues relating to this Campaign. It is your responsibility to ensure that you have complied with all of the conditions contained in the Official Rules. The Sponsor is not responsible for any lost, late, misdirected, stolen, illegible or incomplete entries, or for any computer, online, telephone or technical malfunctions that may occur. Campaign Parties are not responsible for any incorrect or inaccurate information, whether caused by website users, any of the equipment or programming associated with or utilized in the Campaign, or any technical or human error which may occur in the processing of submissions in the Campaign. Campaign Parties assume no responsibility for any error, omission, interruption, deletion, defect, delay in operation or transmission, communications line failure, theft or destruction or unauthorized access to, or alteration of, entries. Campaign Parties are not responsible for any problems, failures or technical malfunction of any telephone network or lines, computer online systems, servers, providers, computer equipment, software, email, players or browsers, on account of technical problems or traffic congestion on the Internet, at any website, or on account of any combination of the foregoing. Campaign Parties are not responsible for any injury or damage to participants or to any computer related to or resulting from participating or downloading materials in this Campaign. If, for any reason, the Campaign is not capable of running as planned, including infection by computer virus, bugs, tampering, unauthorized intervention, fraud, technical failures, or any other causes beyond the control of Campaign Parties which corrupt or affect the administration, security, fairness, integrity or proper conduct of this Campaign, the Sponsor reserves the right at its sole discretion to cancel, terminate, modify or suspend the Campaign and select winners from among all eligible entries received prior to the cancellation. Persons found tampering with or abusing any aspect of this Campaign, or who the Sponsor believes to be causing malfunction, error, disruption, or damage will be disqualified. CAUTION: ANY ATTEMPT BY AN PARTICIPANT OR ANY OTHER INDIVIDUAL TO DELIBERATELY DAMAGE ANY WEBSITE OR UNDERMINE THE LEGITIMATE OPERATION OF THE CAMPAIGN MAY BE A VIOLATION OF CRIMINAL AND CIVIL LAWS. SHOULD SUCH AN ATTEMPT BE MADE, SPONSOR RESERVES THE RIGHT TO SEEK DAMAGES FROM ANY SUCH PERSON TO THE FULLEST EXTENT PERMITTED BY LAW. Sponsor reserves the right to correct any typographical, printing, computer programming or operator errors.
By participating in this Campaign, Participants agree to release and hold harmless Campaign Parties and each of their respective parent companies, affiliates, subsidiaries, officers, directors, representatives, agents and employees, from any and all liability whatsoever for any injuries, losses or damages of any kind arising from or in connection with, either directly or indirectly, 1) the awarding, acceptance, receipt, possession, use and/or misuse of any Prize awarded herein; or 2) participation in the Campaign or any Prize related activities, including but not limited to traveling to or from any Prize related activity.
In the event that a purchase is refunded, the value of the Prize will be deducted.
In the event of dispute, the Sponsor's decision shall be final.
PRIVACY: By participating in this Campaign, Participants agree to Sponsor's use of their personal information for both online and offline direct marketing purposes. You may review Sponsor's Privacy policy at: https://www.lenovo.com/my/en/privacy/. Your personal information may be shared with the other Campaign Parties. The individual Campaign Parties are solely responsible for their use of this information.
ARBITRATION AND CHOICE OF LAW: Except where prohibited by law, as a condition of participating in this Campaign, Participant agrees that (i) any and all disputes and causes of action arising out of or connected with this Campaign, or any prizes awarded, shall be resolved individually, without resort to any form of class action, and exclusively by a court of Singapore. Under no circumstances will Participant be permitted to obtain awards for, and Participant hereby waives all rights to claim, punitive, incidental, or consequential damages, or any other damages, including attorneys' fees, other than Participant's actual out-of-pocket expenses (i.e., costs associated with entering this Campaign), and Participant further waives all rights to have damages multiplied or increased. All issues and questions concerning the construction, validity, interpretation, and enforceability of these Official Rules, or the rights and obligations of Participant s and Sponsor in connection with this Campaign, shall be governed by, and construed in accordance with, the substantive laws of Singapore, without regard to conflicts of laws rules.
Lenovo (Malaysia) Limited, Lenovo Technology Sdn. Bhd, Level 3, Jalan SS 21/39, Damansara Utama, 47400 Petaling Jaya, Selangor
© 2022 Lenovo
The LenovoPRO "Price Match Guarantee" ensures LenovoPRO customers always receive the best available price from Lenovo. Find a better price on lenovo.com the day of your purchase and we will match it!
Small and Medium Business Laptops
At LenovoPRO, we're always open for business. Our membership program helps companies save money with preferred pricing on Lenovo products, so you can enjoy the best deals on PCs and accessories, 24/7. Plus, we're excited to offer special business-grade financing and limited-time deals for LenovoPRO members. Whether you're investing in a new array of Lenovo business laptops, or you're seeking a better option for future expenses, we have flexible solutions that grow with your organization.
We're here for you
Our team of small business specialists is here to answer your questions, whenever you need answers. PRO membership includes premium support for all Lenovo products, as well as special leasing options like our Device-as-a-Service (DaaS) subscription model – which bundles all your IT expenses into a single monthly fee. With LenovoPRO, the day-to-day gets so much easier to manage.
Keep tabs on expenses, fast
Designed around a single administrator account, PRO membership allows you to track spending across your business with just a few clicks. In fact, account admins can create a custom catalog for other employees to browse when buying a new rig for the office. Moreover, admins can also manage the company's Office 365 licenses from the same account. And when it's time to pay, you can save payment methods for co-workers to use so that the checkout process is seamless. Ultimately, we want to be a trusted partner for your business, so that you can focus on more important things than buying a computer.
PRO Membership
Signing up for LenovoPRO is free, and our 3 membership tiers are designed around your business size. For instance, every PRO member is able to purchase up to 10 of a single item, while still enjoying our preferred business pricing and financing. You can enjoy premium customer support from our small business specialists, manage your team from an administrative account, and reorder items with a single click.
PRO+
Once your company's annual spend exceeds RM 25,000, you'll automatically be upgraded to our PRO+ membership. PRO Plus members enjoy even lower prices on business purchases, and the maximum item quantity for these special discounts is increased to 25.
PRO Elite
And finally, if your business spends more than RM 75,000 annually, you join the elite. PRO Elite members are eligible for the best business pricing on our entire inventory, and they can purchase up to 50 of any item at these incredible prices.
The best price, guaranteed
Whether you're upgrading the entire office or outfitting a new hire, LenovoPRO stands by its "Price Match Guarantee". Every PRO customer is guaranteed to receive the best available price on Lenovo.com. If you find an exclusive price somewhere else on our site when you make a purchase, we promise to match it.
Ready to take your company to the next level? Join PRO for free to access the best business pricing on Lenovo.com, guaranteed. Our small business specialists are just a phone call away ¬– CALL 1800-88-5266 to learn more.
IT asset disposal
LenovoPRO members can now access the Lenovo Trade-In Program , your go-to solution for trustworthy and secure disposal of sensitive computing equipment. Using our easy process to identify and ship your device, you not only benefit from having your device disposed of by a trusted source, but you can earn Lenovo credit towards future purchases for doing so! Lenovo offers secure laptop disposal, hard drive disposal, PC recycling, laptop battery recycling, computer monitor recycling, and much more. We'll even follow up with a certificate of destruction that guarantees a job well done.