LenovoPRO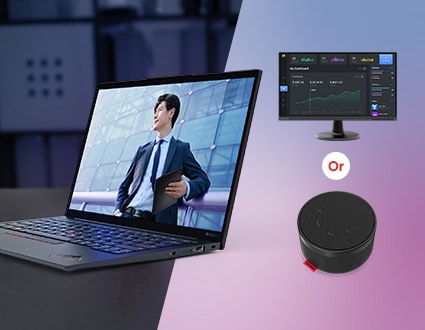 Business Member Exclusive
Join LenovoPRO & SAVE 10% on your first purchase!
Free ThinkVision C24-40 23.8" Monitor or Lenovo Go Wired Speakerphone upon RM 11,000 purchase within the first 30 days of registration. Get more free gifts upon 5+ PCs purchase!

The Intel vPro® platform is built for business.​
Why join LenovoPRO?
The Intel vPro® platform is developed for IT professionals to deliver a unique combination of performance, enhanced security, business-class manageability and PC fleet stability.
Explore the widest range of Lenovo products powered by the Intel vPro® platform. Find out more.
Unlock benefits with LenovoPRO

Your free membership gives your business even more benefits on top of the already-great reasons to buy direct from Lenovo eShop.

General Member

Explore Offers
Join for Free

Member-exclusive Discount Up To 12% Off

1:1 Expert Advice

Early Access to limited PC deals

Mega Bulk Offer

· Get free peripherals with 5+ selected PCs

· Extra dockings for ThinkPad P/X/T Series (Learn more)

Flexible Payment Options
New member can enjoy up to 10% welcome discount

· Free ThinkVision C24-40 23.8" Monitor or Lenovo Go Wired Speakerphone upon RM 11,000 purchase within the first 30 days of registration.

Price Match Guarantee

· Ensuring the best cost performance vs other PC brands (Learn more)

Simplify Your IT

· Manage company info & devices from one account, with 1-click reorder

30 Days Financing Options (Learn more)

DAAS (Device as a service) Solutions

· Let Lenovo manage your device lifecycle (Learn more)

Essential Peripherals Up to 20% Off

· Most complete collection of Lenovo peripherals in the market, including Accessories, Dockings, Monitors, Anti-virus Softwares and more

All-rounded Services Available

· Including Keep Your Drive, Accidental Damage Protection, and 60% off on all warranty upgrade

SaaS - Microsoft 365 Subscription (Learn more)

Tiered Savings at 5% - 12% Off

Trade-In Program with Extra Discount ( Learn More)

Interest-free Instalment for Selected Credit Card

Free expedited delivery

Free shipping

Product customisation
Find out why 200,000 business members choose LenovoPRO for their business
Find out what businesses like you are saying Find out more
Benefits grows as your business grows
Original




LIMITED: 8 May - 15 Jun

Save an extra up to 5%

Join for free
Join for free

Save an extra up to 8%

Annual Spending >RM 25,000
Annual Spending >RM 20,000

Save an extra up to 12%

Annual Spending >RM 75,000
Annual Spending >RM 60,000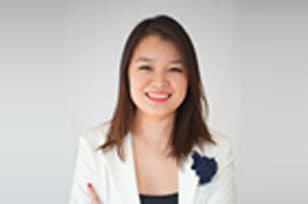 LenovoPRO is a great solution for SMBs, which offers attractive pricing and discount offers. Instead of purchase our laptops through a traditional channel, LenovoPRO save us a lot of time and cost.

By Khun Kik (Phuchisa Termdejthanakul)
Marketing Manager of Norway Connect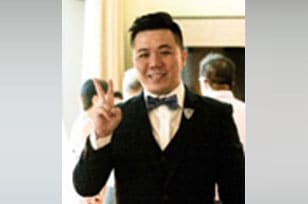 We decided to have a laptop that is pack with Performance and Power so that our staff could have the laptop for Work Purposes and perhaps Gaming Sessions with their family members during down times. The Lenovo Legion 5 suit met our requirement as it come performance packed, quality graphic resolution and with all media interface, HD front Camera for Online Meetings. Considering btw Apple MacBook Air and Legion 5, Legion 5 was definitely a better choice in terms of all aspect of performance, quality and user friendliness.
By Mr Matt Koh
General Manage of Live Acoustics Pte Ltd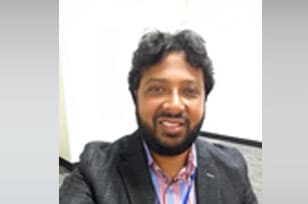 Lenovo Pro offered us :
(a) All in one online Business Store that can cater to IT needs.
(b) Exclusive savings and scale as business grow, with an account manager
(c) Flexible payments solutions to maximise our budgets.
(d) Trade in old PC with money on few items.
(e) Good services from LenovoPro.
By Moqbul Ahmed
Chief Executive Officer of Bright Balustrading
LenovoPRO First Purchase Offer Redemption
Upon spending above MYR 11,000 at Lenovo.com/my online in the first purchase within 30 days after successfully registering as a member at LenovoPRO, customer will be eligible to get a free ThinkVision C24-40 23.8" Monitor or Lenovo Go Wired Speakerphone
Join LenovoPRO now & spend over RM22,000 on selected Intel-based products on your first purchase to get an extra ThinkVision C24-40 23.8" Monitor or Lenovo Go Wired Speakerphoner for FREE during 15 May - 15 Jun! First 15 members only! TnCs apply.
Registration Period : 1 Apr 2023 – 30 Jun 2023
Purchase Period : 1 Apr 2023 – 30 Jun 2023
Redemption Period : 1 Apr 2023 – 4 Jul 2023
Expected Gift Delivery Period: Before 30 Sep 2023
How To Redeem:
Fill in the form here along with your proof of purchase (invoice) to get your gift for first purchase within the redemption period.
1. LenovoPRO First Purchase Offer is valid for purchase made from 1 Apr 2023 – 30 Jun 2023.
2. This offer is applicable to new LenovoPRO member registered during 1 Apr 2023 – 30 Jun 2023 ("Eligible Customer").
3. This offer is applicable to Eligible Customers who spend specified amount at Lenovo.com/my online in their first purchase within 30 days after successfully registering as a member at LenovoPRO ("Eligible Order")
4. Each Eligible Order can only redeem one set of gift only
5. In case of order refund, the value of the gift will be deducted.
6. Proof of purchase and proof of welcome email will be required for verification and failure to produce this will result in immediate disqualification.
7. You are required to provide full particulars, the purchase receipt and a picture of the serial number for verification purposes when the gift is delivered to your doorstep. One redemption per receipt only.
8. Lenovo reserves the right to substitute the gift of equal or greater value should the gift becomes unavailable.
9. In the event of dispute, Lenovo (Malaysia) Limited's decision shall be final
The LenovoPRO "Price Match Guarantee" ensures LenovoPRO customers always receive the best available price from Lenovo. Find a better price on lenovo.com the day of your purchase and we will match it!
Small and Medium Business Laptops
At LenovoPRO, we're always open for business. Our membership program helps companies save money with preferred pricing on Lenovo products, so you can enjoy the best deals on PCs and accessories, 24/7. Plus, we're excited to offer special business-grade financing and limited-time deals for LenovoPRO members. Whether you're investing in a new array of Lenovo business laptops, or you're seeking a better option for future expenses, we have flexible solutions that grow with your organization.
We're here for you
Our team of small business specialists is here to answer your questions, whenever you need answers. PRO membership includes premium support for all Lenovo products, as well as special leasing options like our Device-as-a-Service (DaaS) subscription model – which bundles all your IT expenses into a single monthly fee. With LenovoPRO, the day-to-day gets so much easier to manage.
Keep tabs on expenses, fast
Designed around a single administrator account, PRO membership allows you to track spending across your business with just a few clicks. In fact, account admins can create a custom catalog for other employees to browse when buying a new rig for the office. Moreover, admins can also manage the company's Office 365 licenses from the same account. And when it's time to pay, you can save payment methods for co-workers to use so that the checkout process is seamless. Ultimately, we want to be a trusted partner for your business, so that you can focus on more important things than buying a computer.
PRO Membership
Signing up for LenovoPRO is free, and our 3 membership tiers are designed around your business size. For instance, every PRO member is able to purchase up to 10 of a single item, while still enjoying our preferred business pricing and financing. You can enjoy premium customer support from our small business specialists, manage your team from an administrative account, and reorder items with a single click.
PRO+
Once your company's annual spend exceeds RM 25,000, you'll automatically be upgraded to our PRO+ membership. PRO Plus members enjoy even lower prices on business purchases, and the maximum item quantity for these special discounts is increased to 25.
PRO Elite
And finally, if your business spends more than RM 75,000 annually, you join the elite. PRO Elite members are eligible for the best business pricing on our entire inventory, and they can purchase up to 50 of any item at these incredible prices.
The best price, guaranteed
Whether you're upgrading the entire office or outfitting a new hire, LenovoPRO stands by its "Price Match Guarantee". Every PRO customer is guaranteed to receive the best available price on Lenovo.com. If you find an exclusive price somewhere else on our site when you make a purchase, we promise to match it.
Ready to take your company to the next level? Join PRO for free to access the best business pricing on Lenovo.com, guaranteed. Our small business specialists are just a phone call away ¬– CALL 1800-88-5266 to learn more.
IT asset disposal
LenovoPRO members can now access the Lenovo Trade-In Program , your go-to solution for trustworthy and secure disposal of sensitive computing equipment. Using our easy process to identify and ship your device, you not only benefit from having your device disposed of by a trusted source, but you can earn Lenovo credit towards future purchases for doing so! Lenovo offers secure laptop disposal, hard drive disposal, PC recycling, laptop battery recycling, computer monitor recycling, and much more. We'll even follow up with a certificate of destruction that guarantees a job well done.