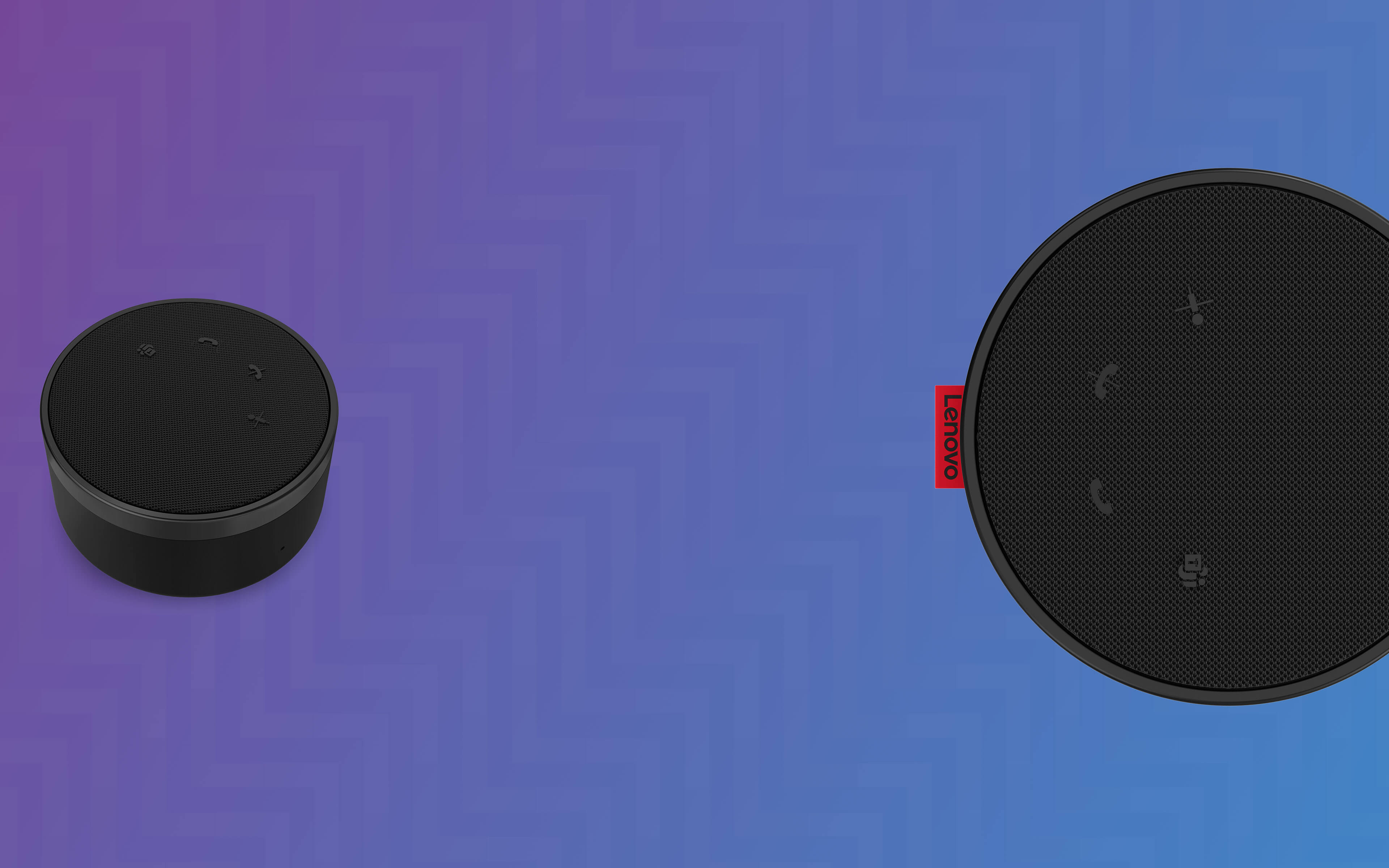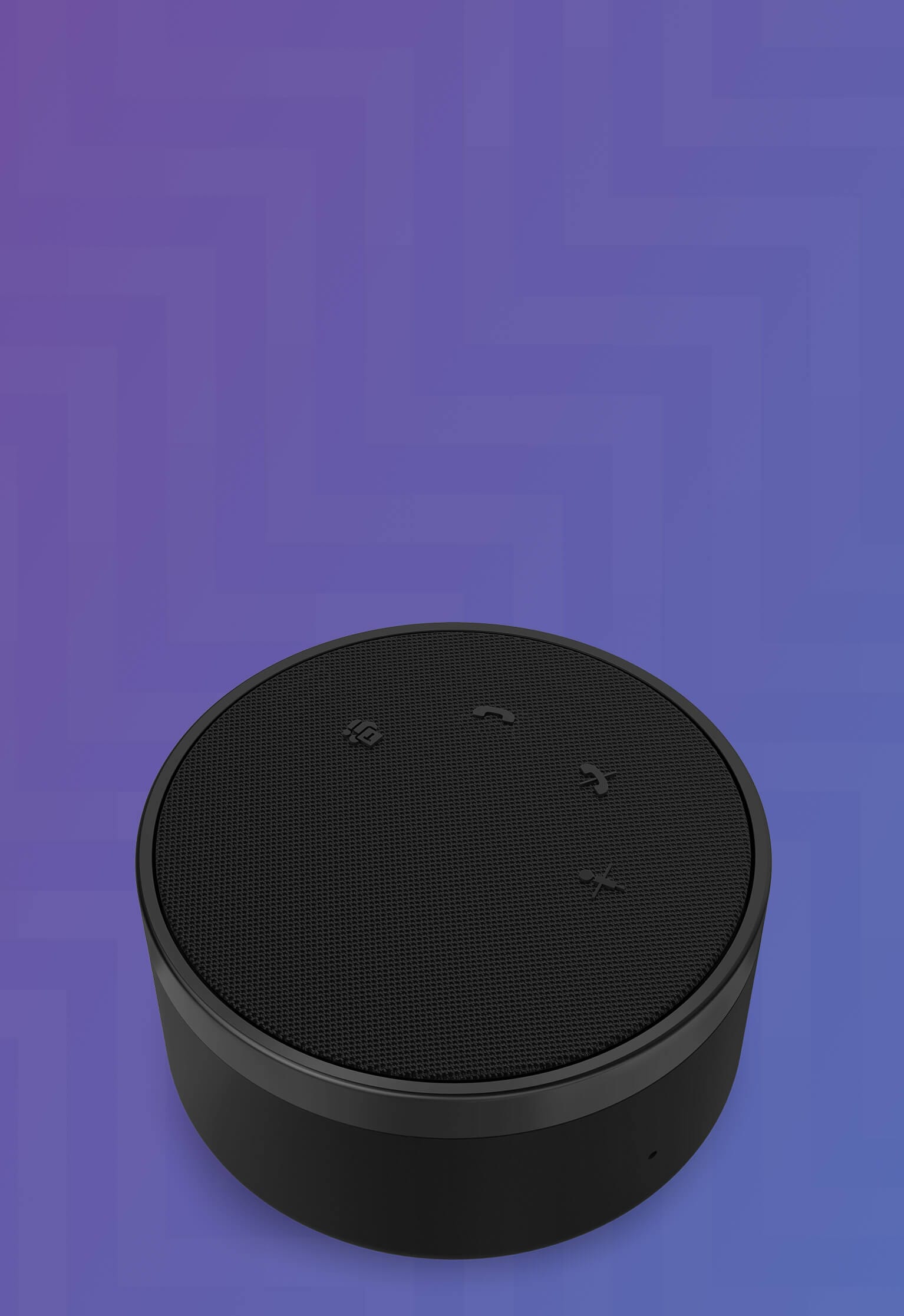 Lenovo Go Wired Speakerphone
Enterprise-grade conferencing meets remote-first design.
Microsoft Teams certified
Easy, clutter-free cable management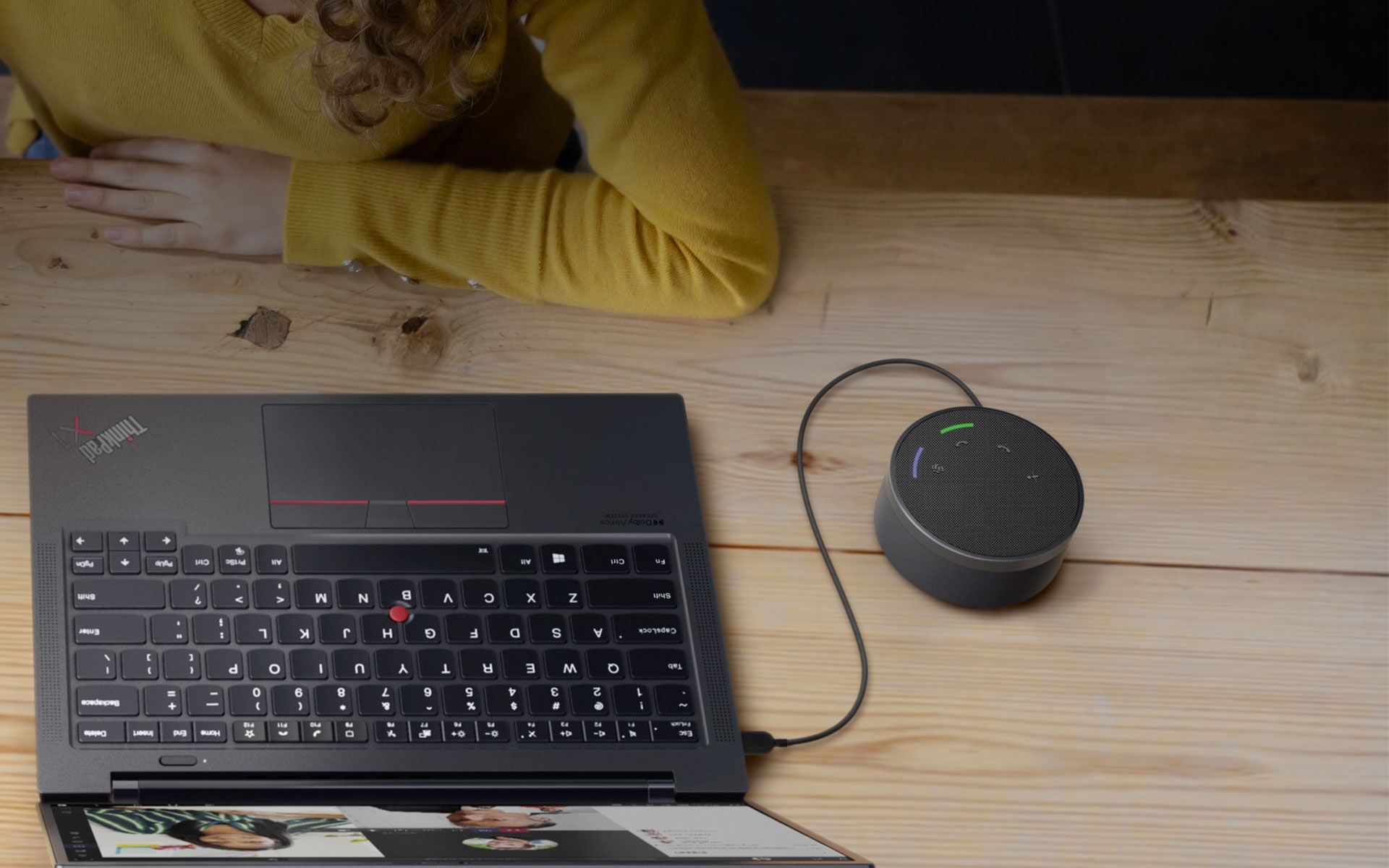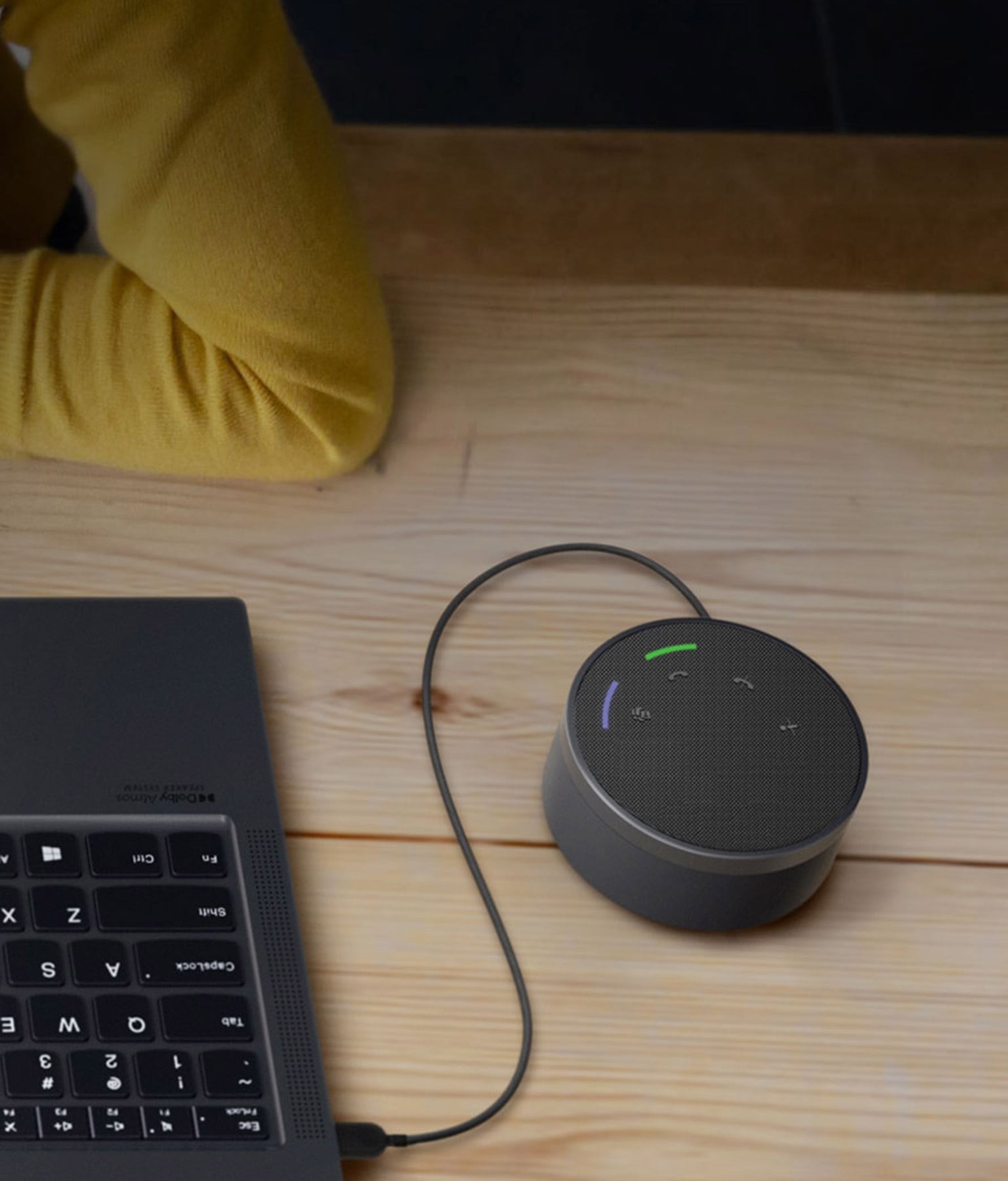 Remote conferencing, made easy
The Lenovo Go Wired Speakerphone gives you enterprise-grade conferencing and audio, wherever you need to work from. Featuring advanced voice-first algorithms and environmental-noise cancelling technology, this portable plug-and-play device is Microsoft Teams-certified and compatible with other UC platforms, enabling seamless calls every time.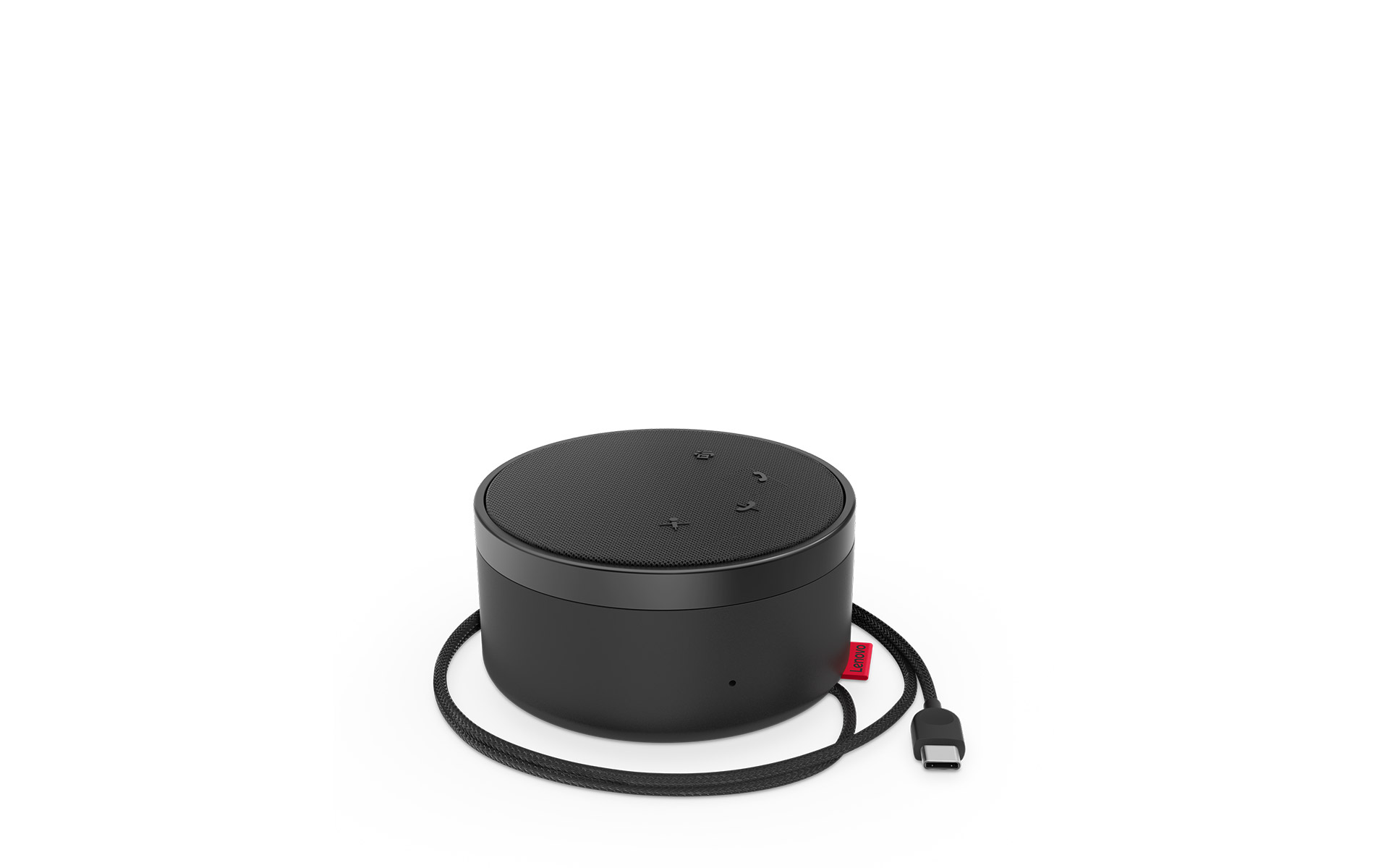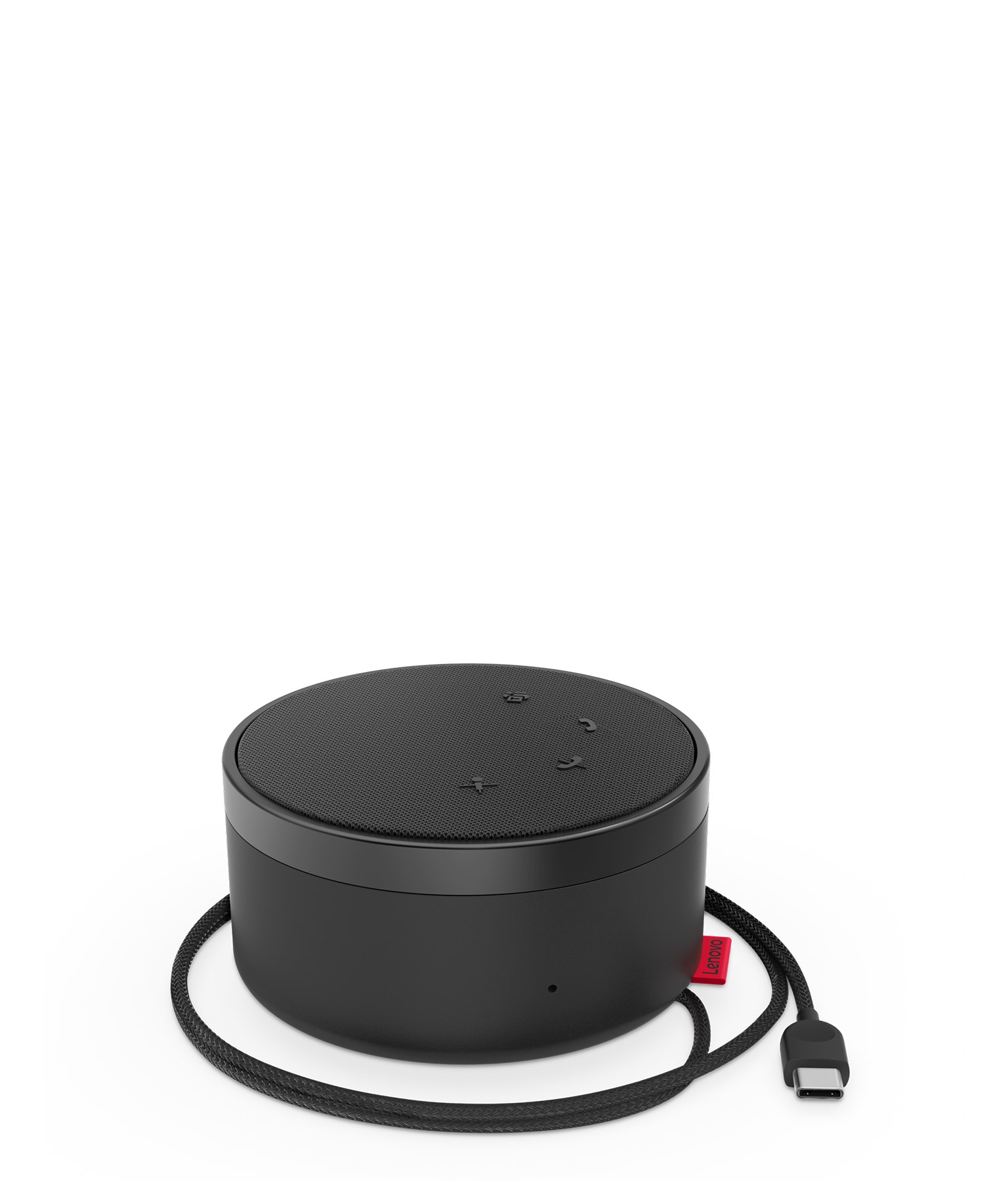 It's like everyone's in the same room
With voice-enhancing, omni-directional mics and cutting-edge audio technology, including environmental noise cancelling and acoustic echo control, experience remote conferencing as good as the real thing.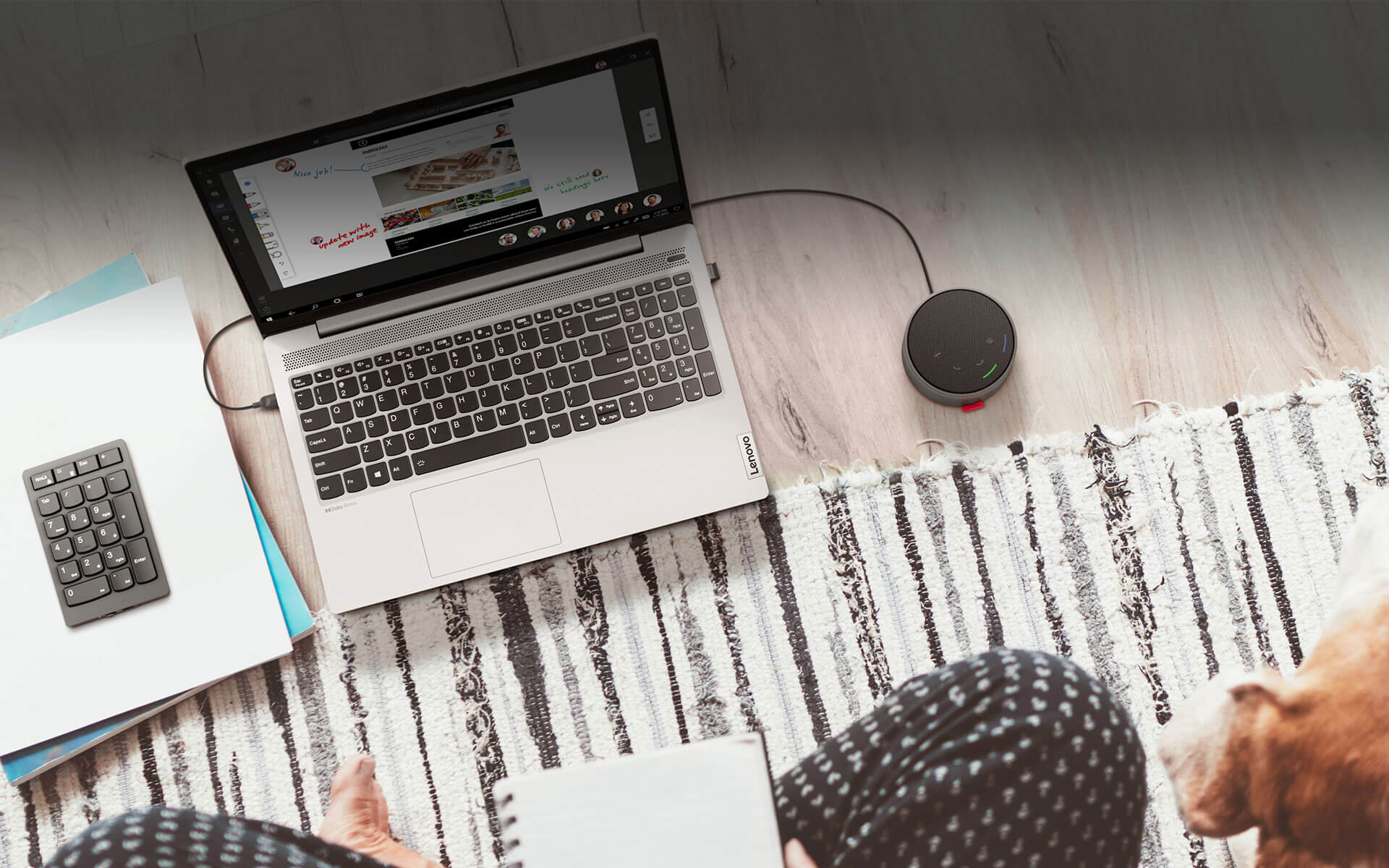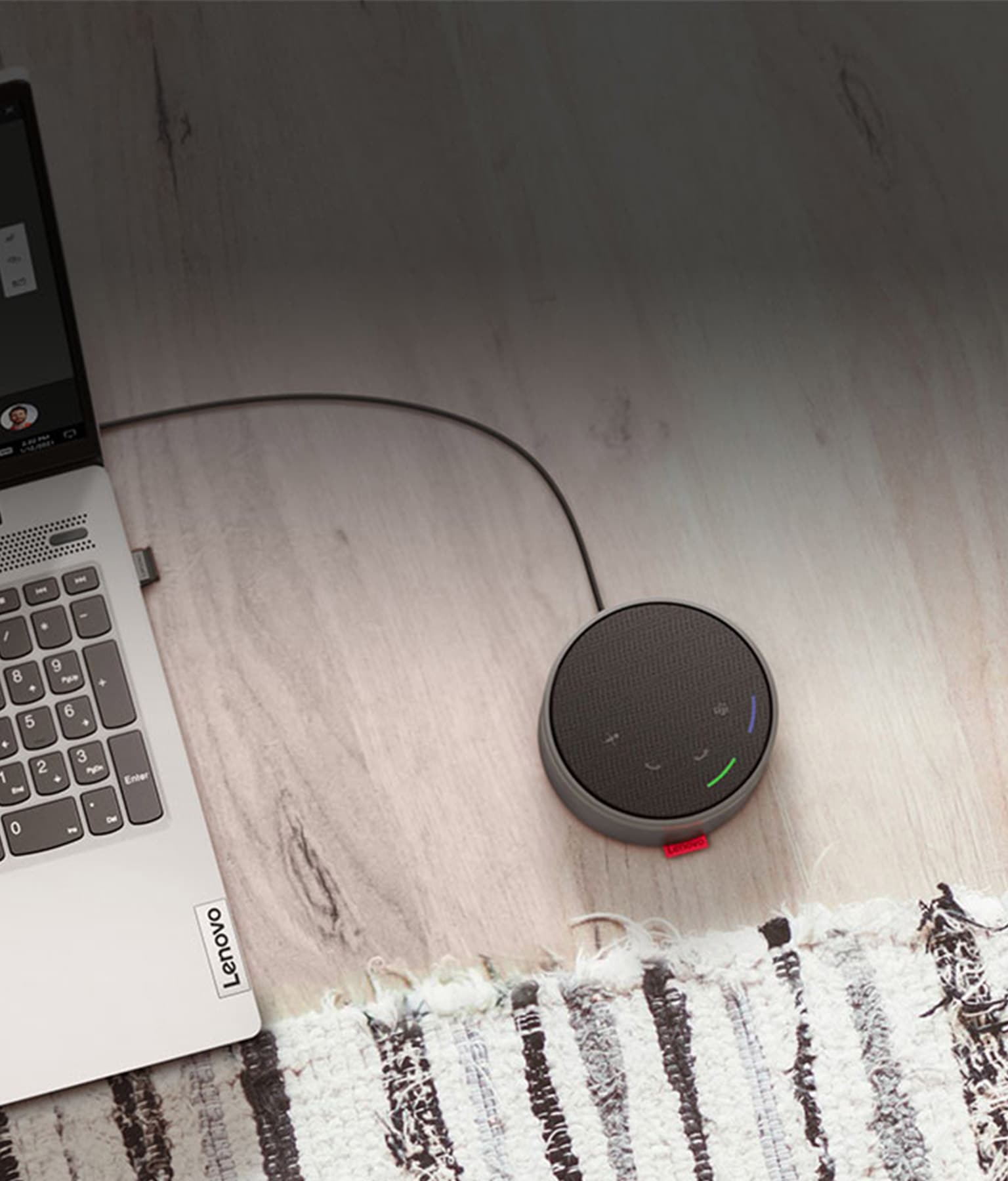 As easy as plug, play, call
Designed for you to conference call from anywhere, with portable plug-and-play capabilities and seamless PC support. When your calls are done, simply tuck the cable neatly into the base.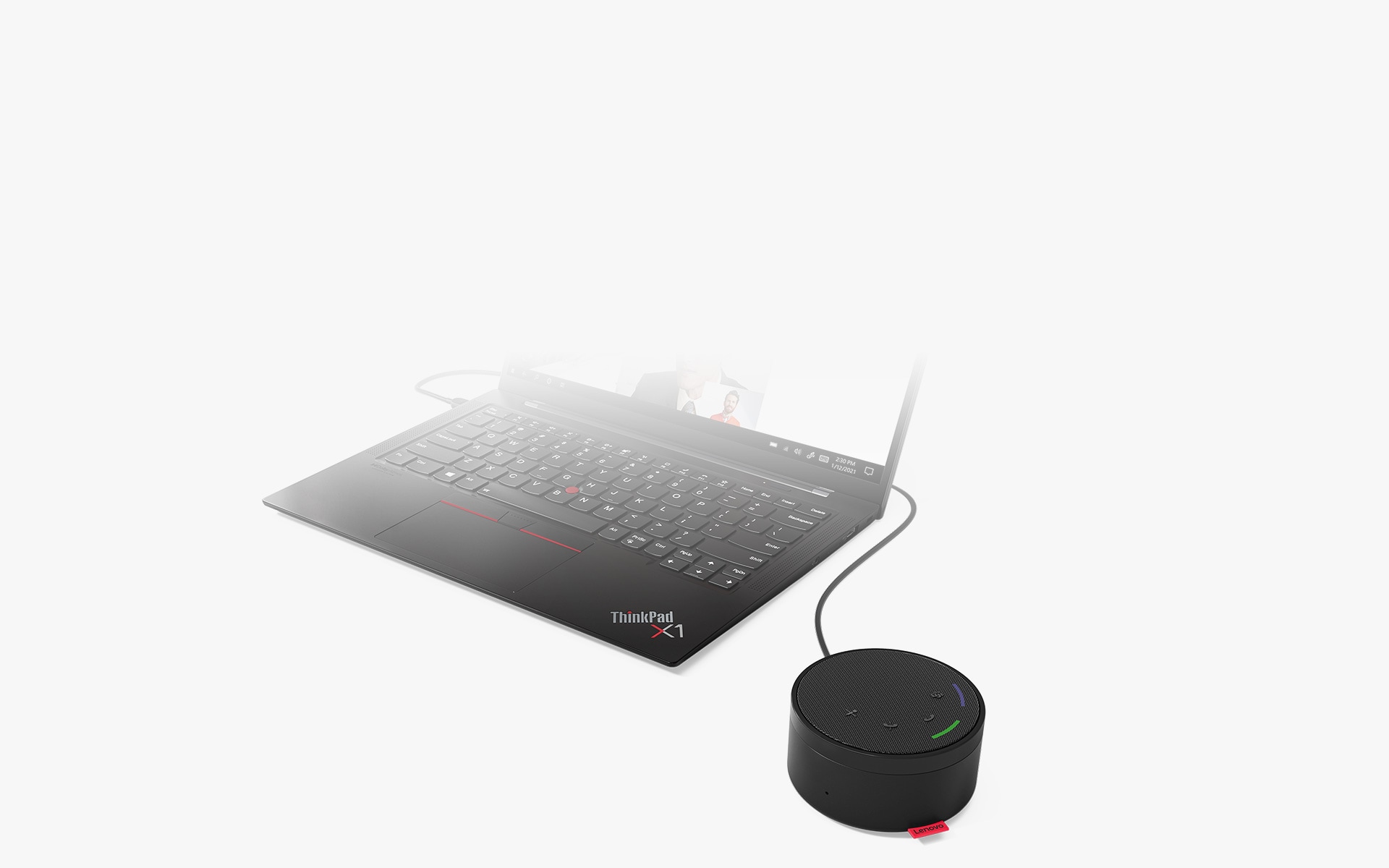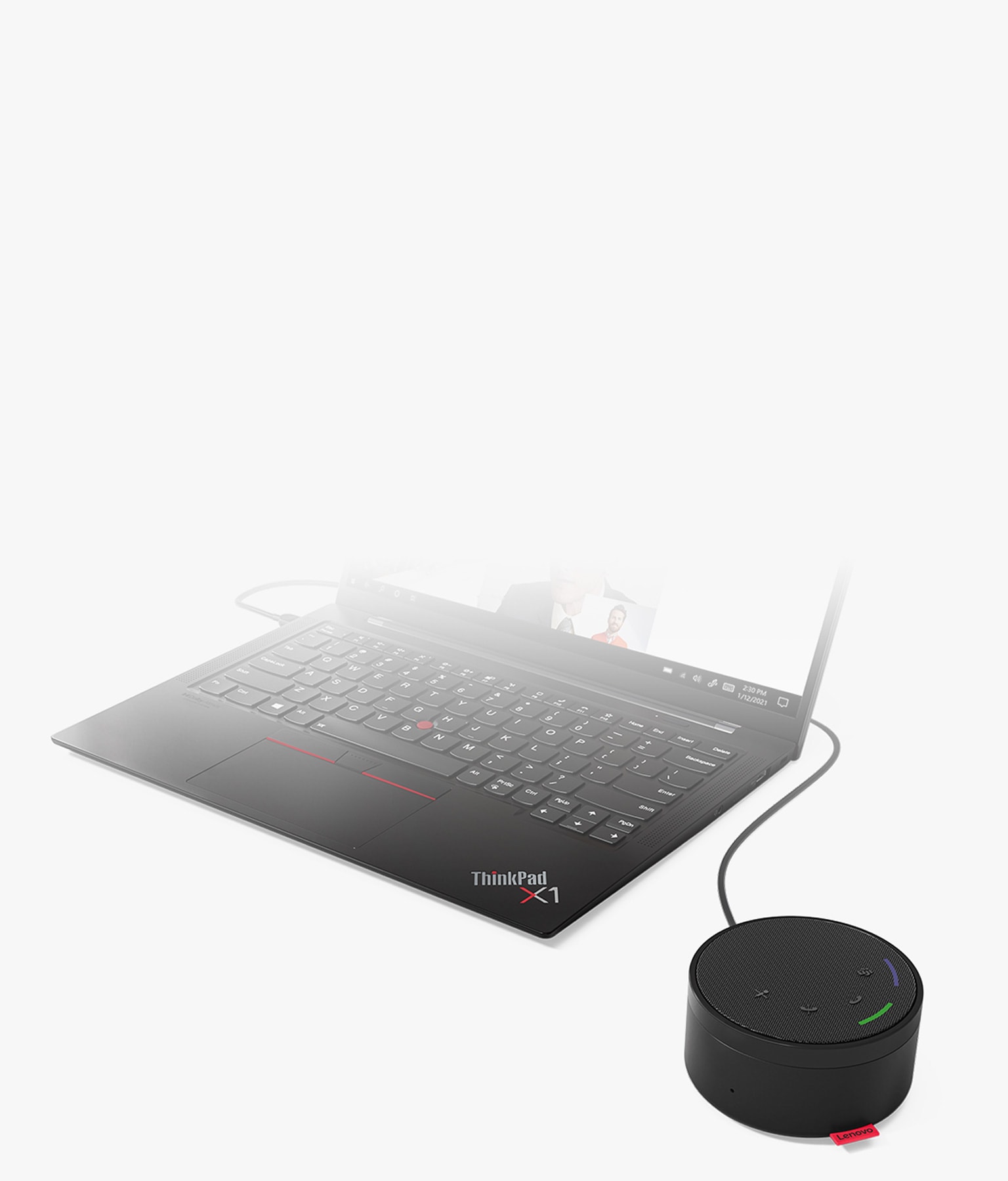 Intuitively simple, totally practical
A breeze to use from the get-go, the control panel features a dedicated Microsoft Teams button, tactile touch technology and a range of operational LED indicators.
Buttons and Clicks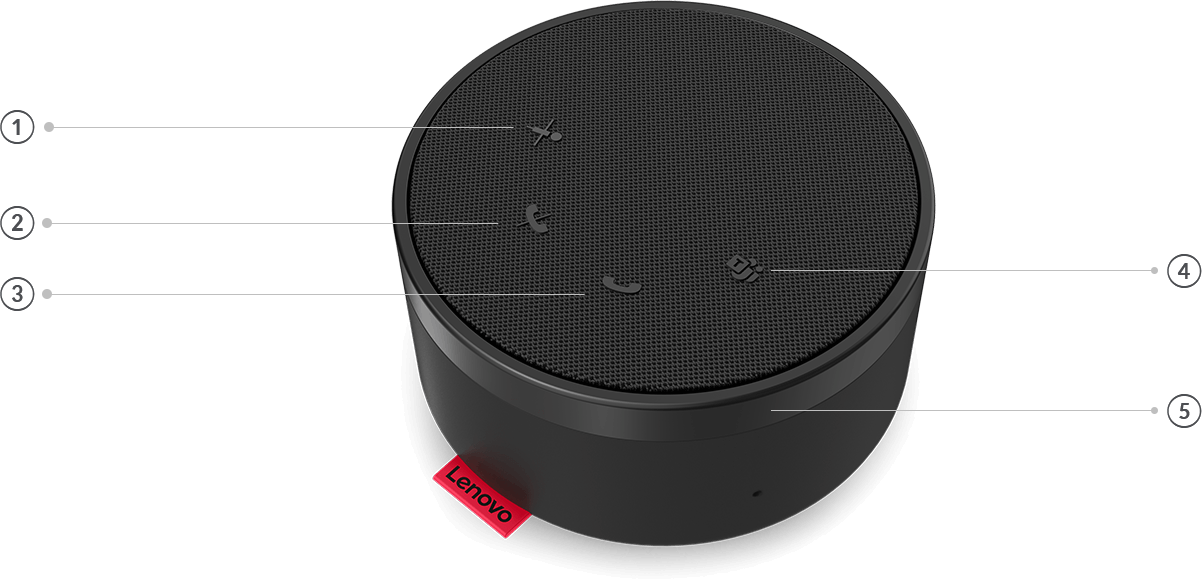 1.

Microphone mute / unmute

2.

Hang on

3.

Pick up
4.

Microsoft Teams button

5.

Volume up/down (Ring)
Download and install Lenovo Go Central software
here
to customize.
Explore Models
Lenovo Go Wired Speakerphone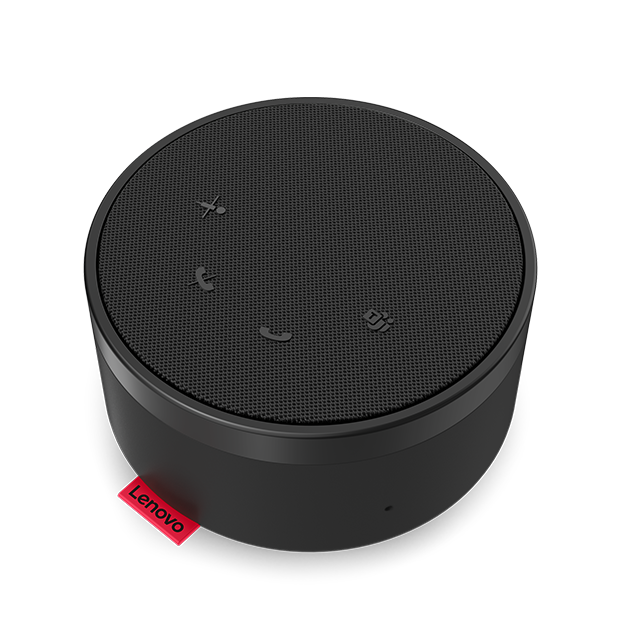 Thunder Black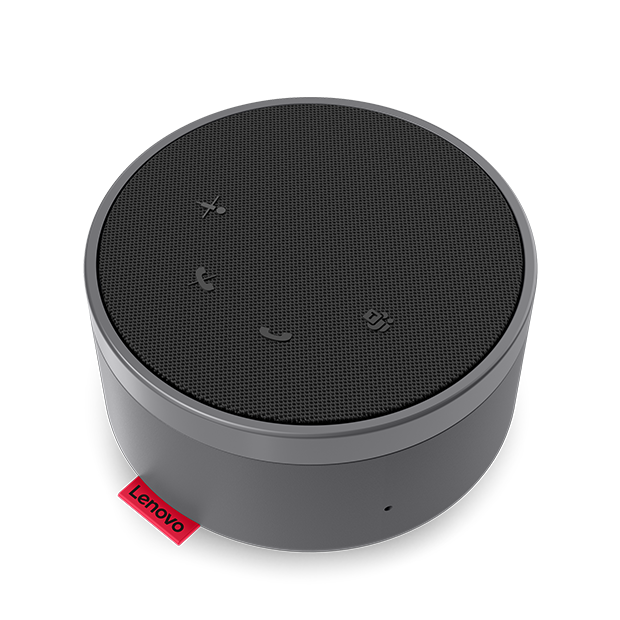 Storm Grey