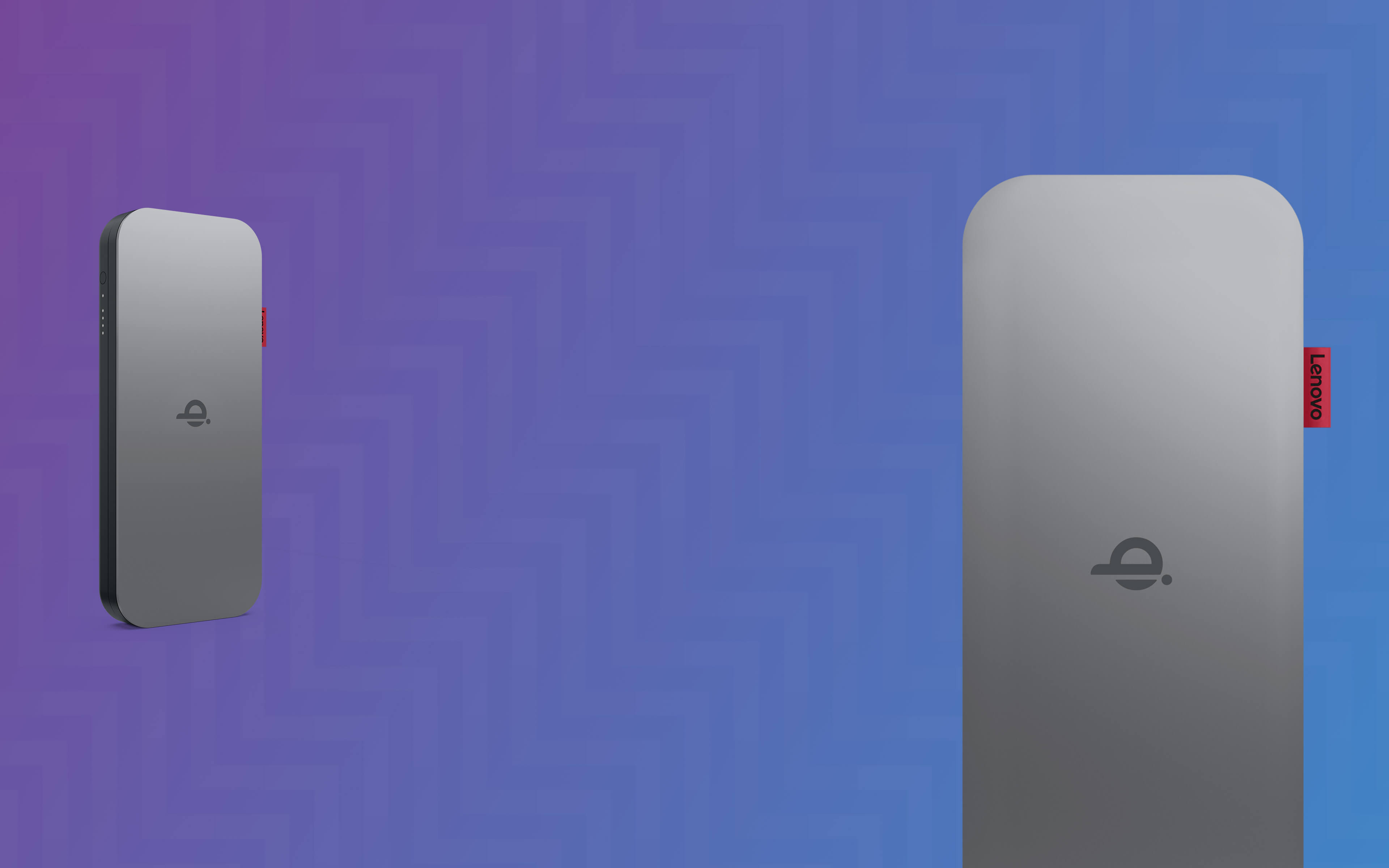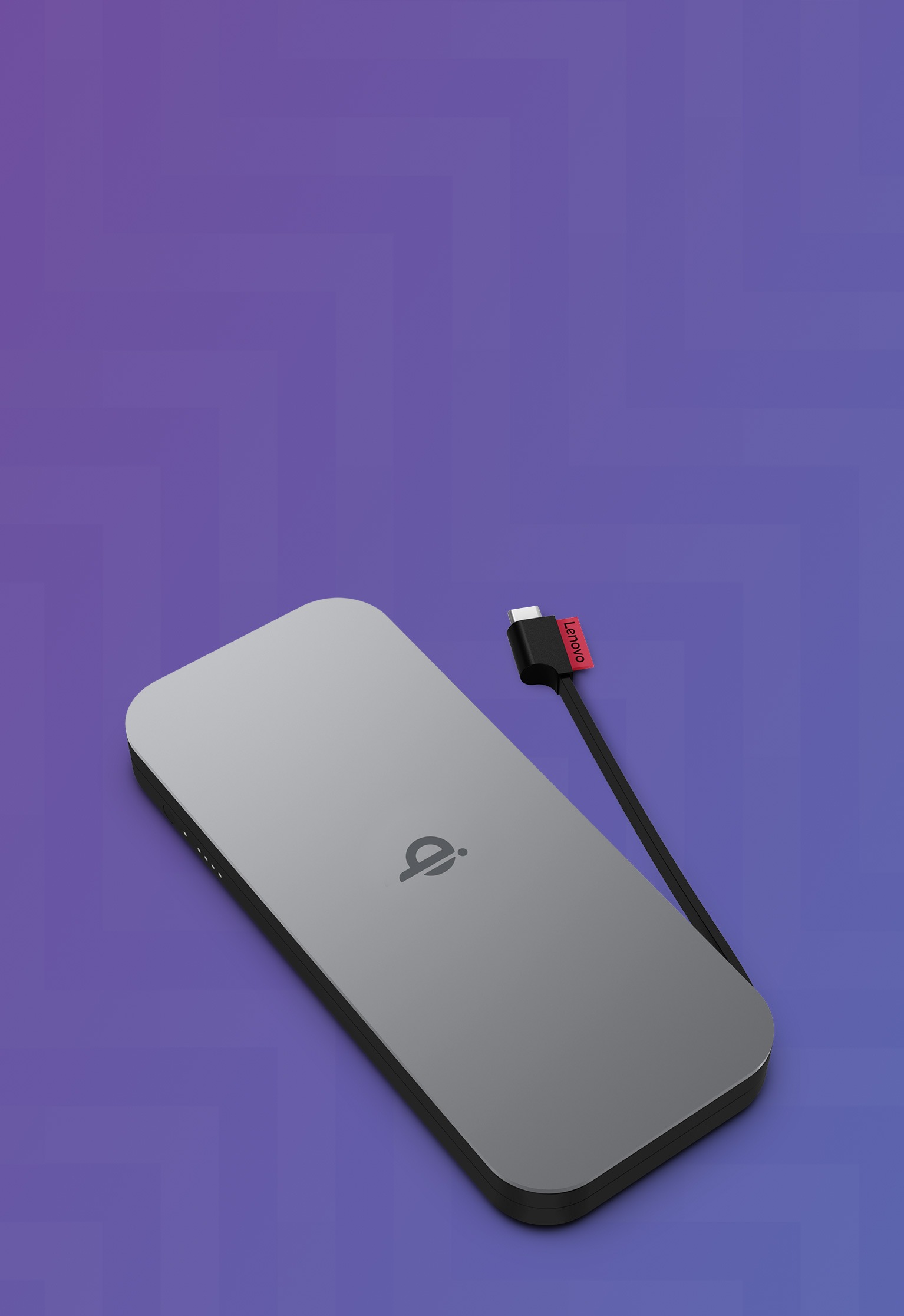 Lenovo Go Wireless Power Bank (10000 mAh)
Recharge your mobile devices, effortlessly
Charges up to 3 devices at once
Wireless & dual-USB-C charging
Portable, compact, & durable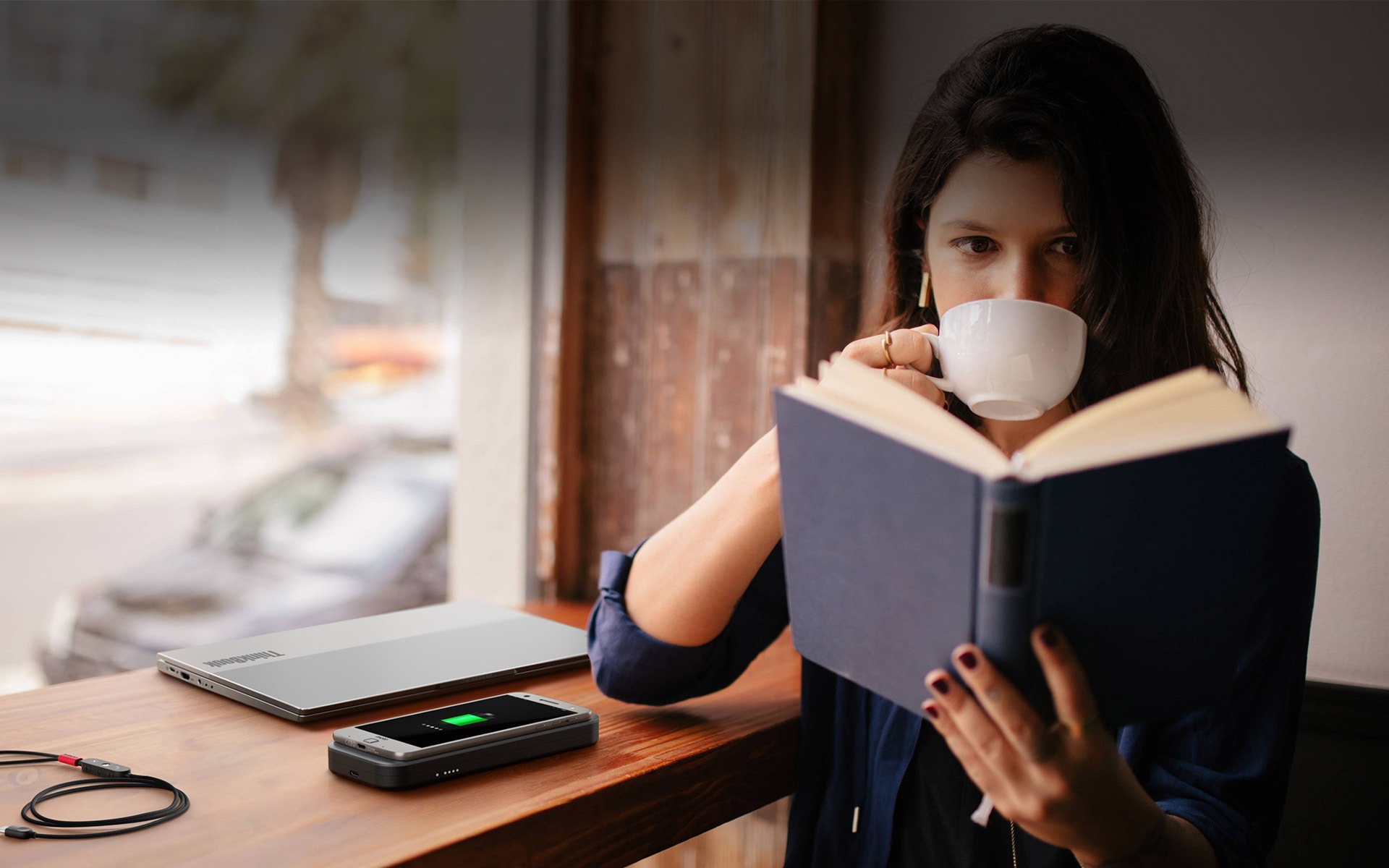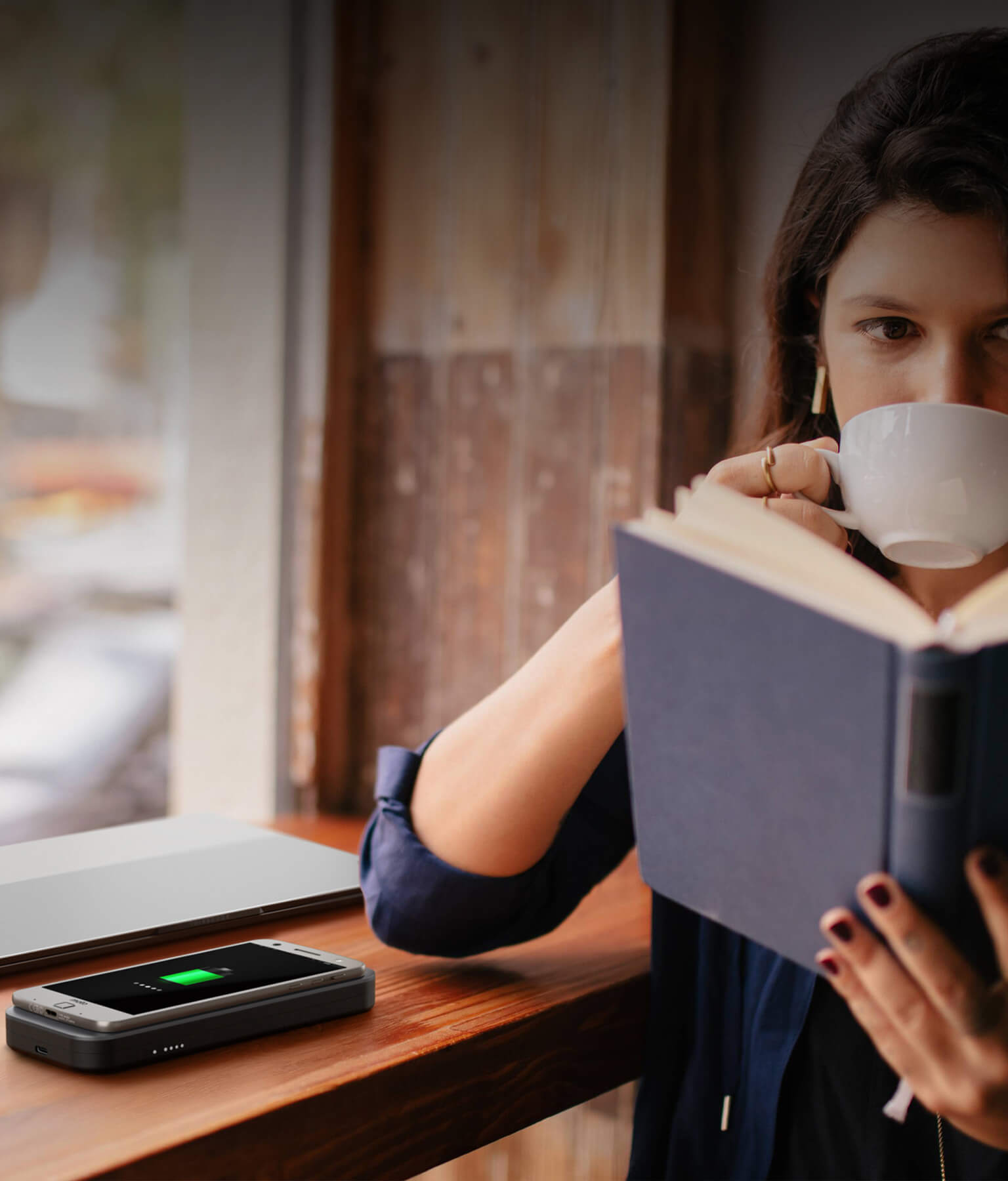 Wireless power for those on-the-go
In today's work-from-anywhere world, the Lenovo Go Wireless Mobile Power Bank (10,000mAh) takes the hassle out of charging your devices. With the power bank's huge 10,000mAh battery, you can simultaneously charge up to three mobile devices, one wirelessly and two via USB-C ports. It delivers up to 30W of power, enough to rapidly restore your device's battery to full capacity many times over.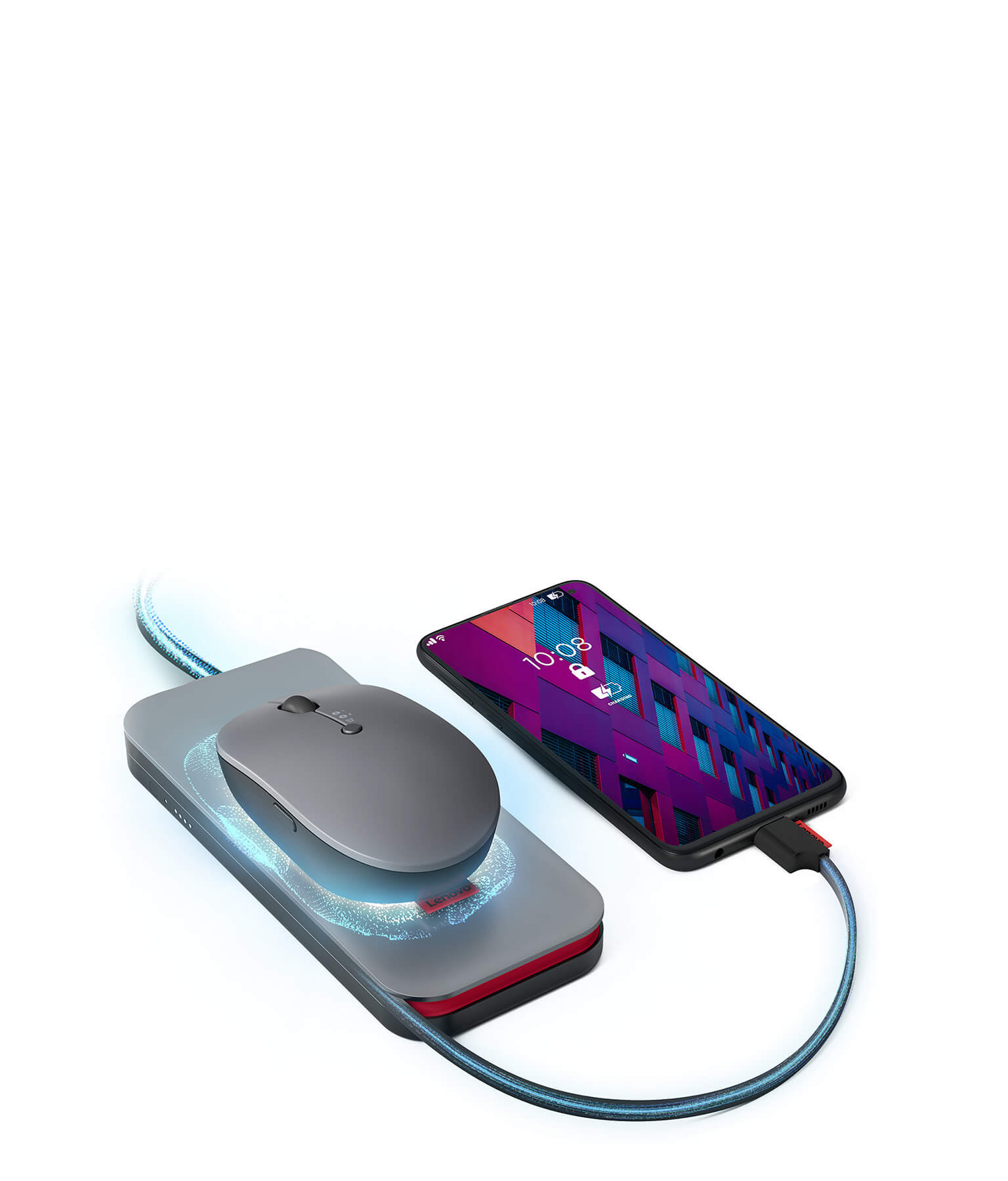 Power beyond limitation
When on the move, today's professionals don't have time to play hunt the socket to recharge their various mobile devices. That's where the Lenovo Go Wireless Mobile Power Bank gives you the edge. Thanks to wireless Qi charging, you just need a single device to tap into 15W of wireless power and charge everything from your smartphone to headphones.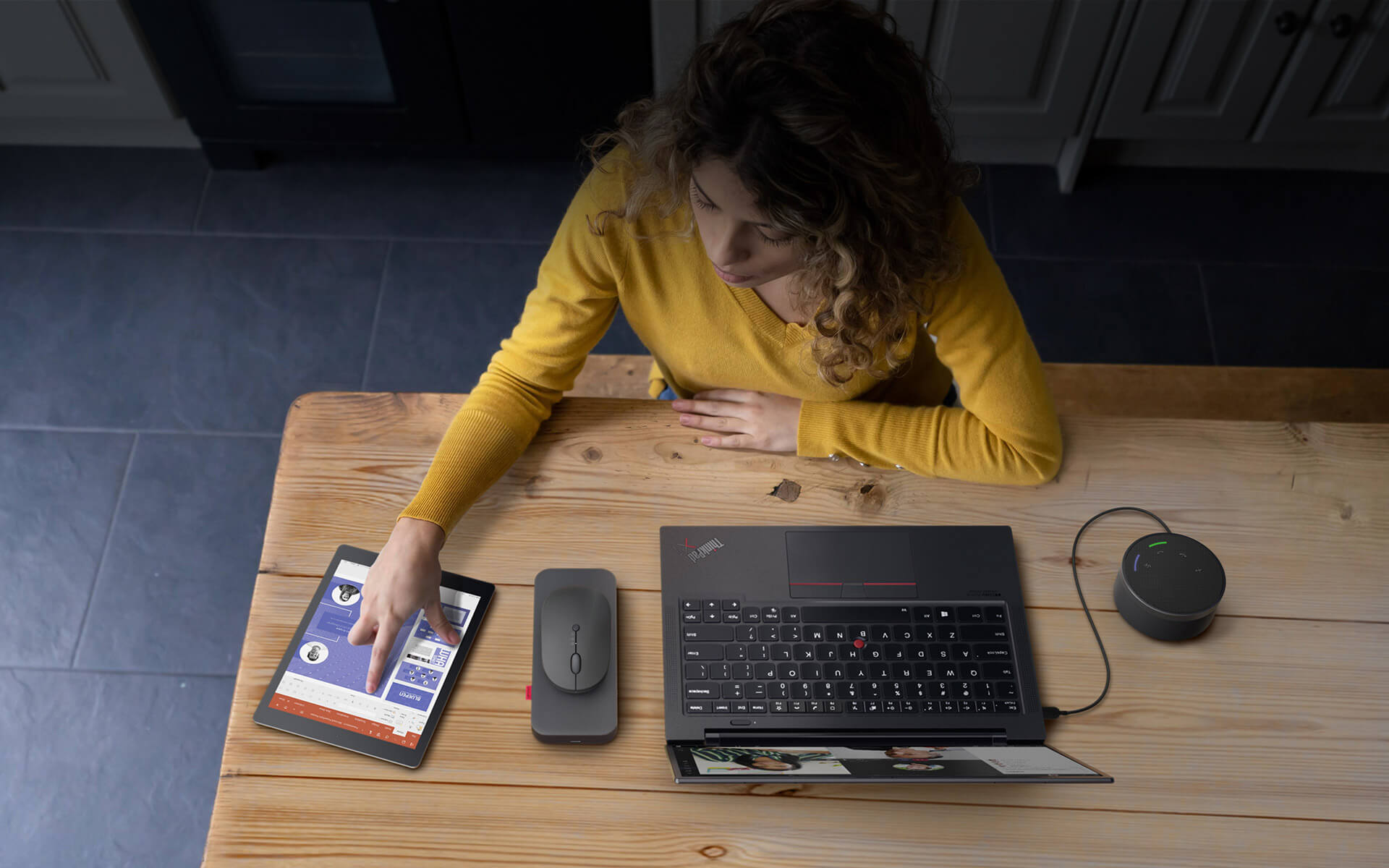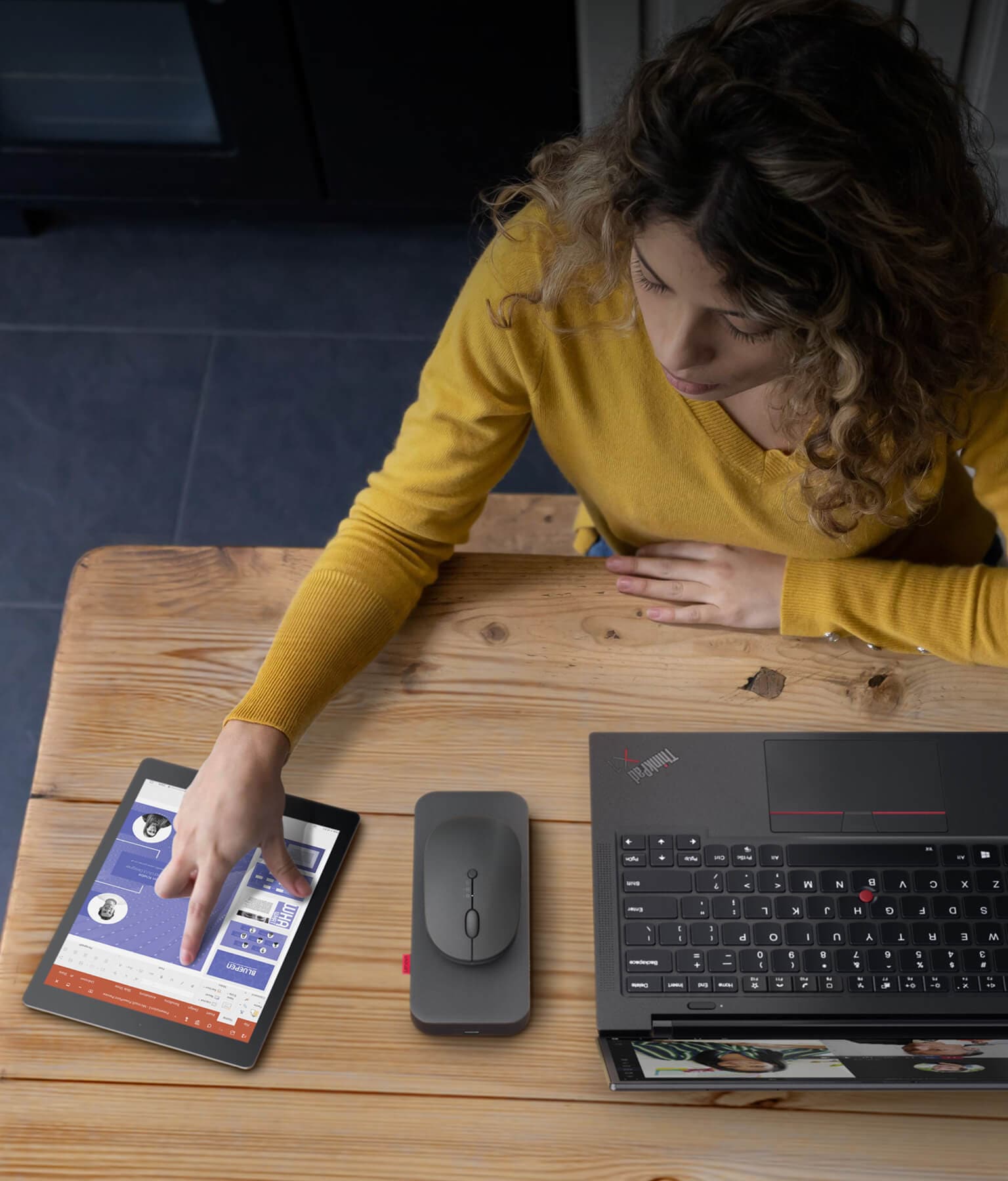 Going beyond expectations
How can something so compact and light as the Lenovo Go Wireless Mobile Power Bank punch way above its weight? Through smart charging technology. It's the intelligence that routes the device's available 30W output and enables it to charge up to three of your devices simultaneously-wirelessly and via the dual USB-C ports.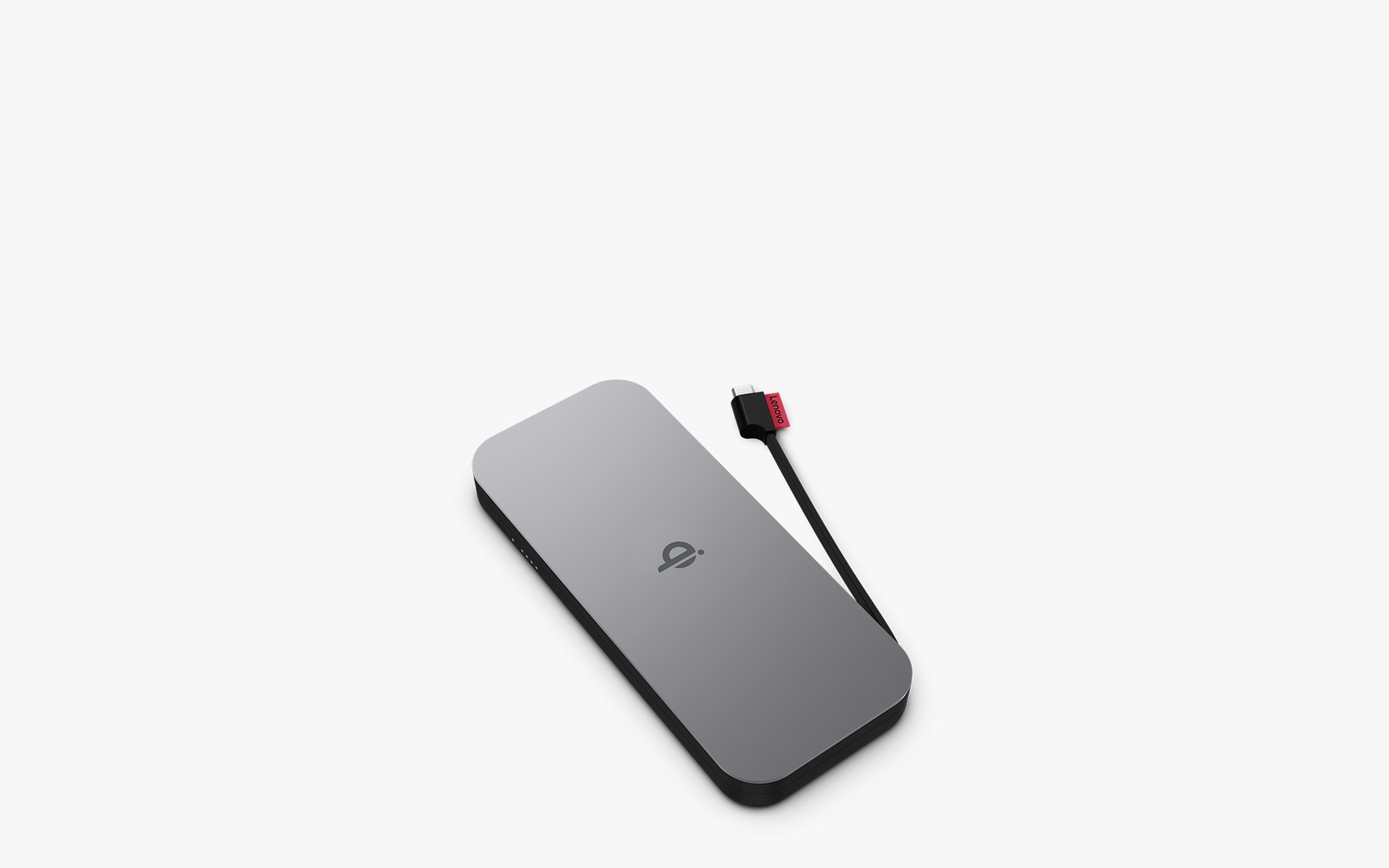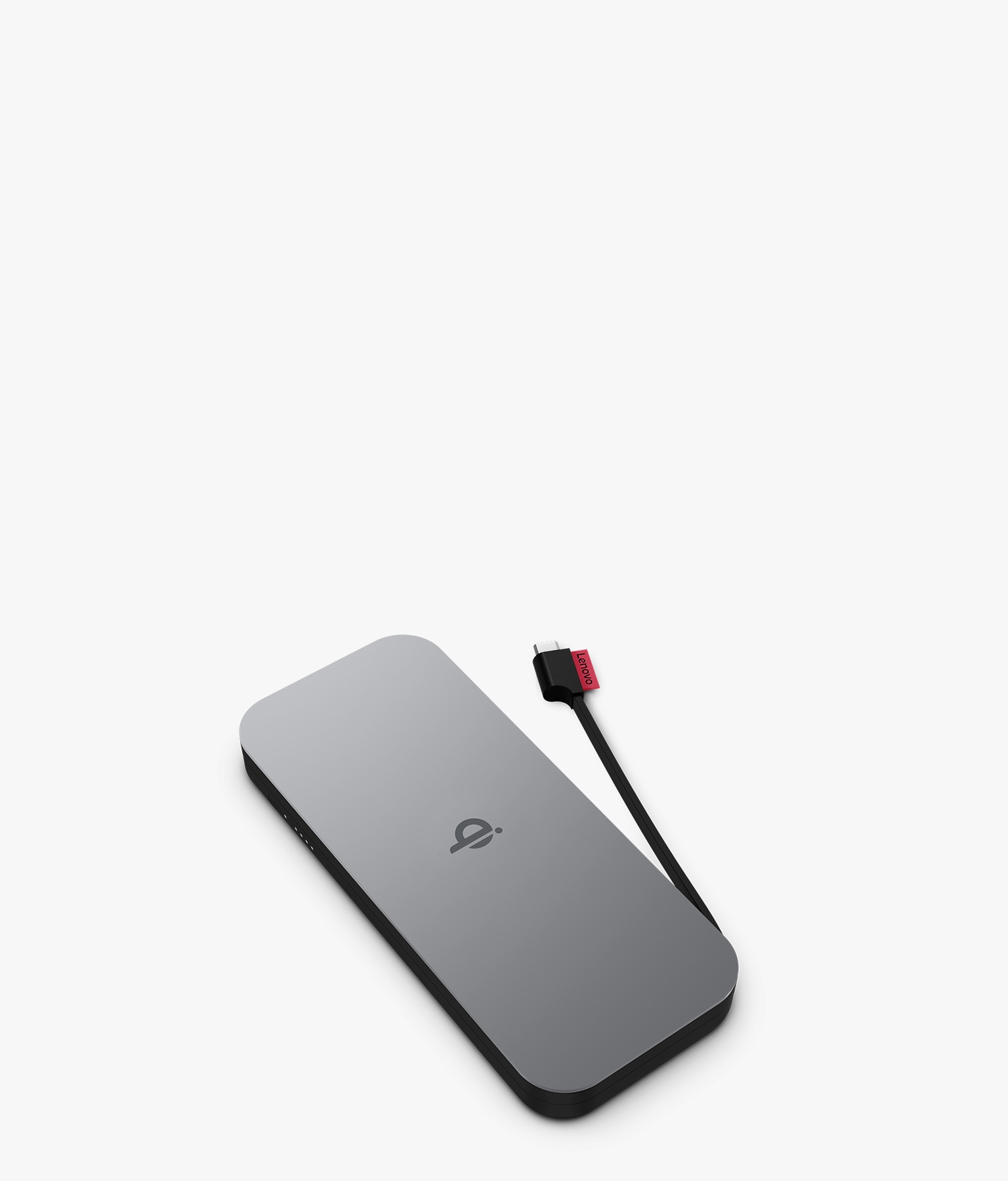 Cable-free, carefree
The Lenovo Go Wireless Mobile Power Bank gives remote and hybrid employees the freedom to work from anywhere. As well as supporting wireless Qi charging and power pass-through, it has a USB-C cable conveniently stowed within the casing so there's no need to carry around multiple cables. What's more, it has an impressive 10,000mAh capacity-more than enough to recharge your mobile devices.
Buttons and Clicks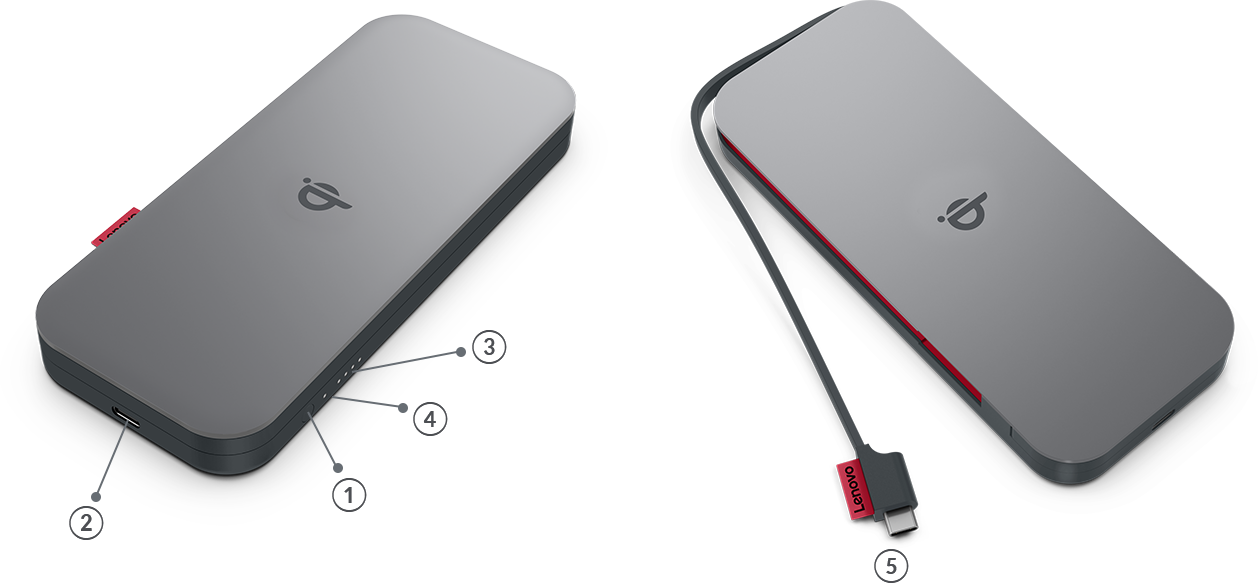 1.

Power Button

2.

Power In / Out

3.

Power LED Indicators
4.

Wireless Charging LED Indicator

5.

Integrated USB-C cable
Explore Models
Lenovo Go Wireless Power Bank (10000 mAh)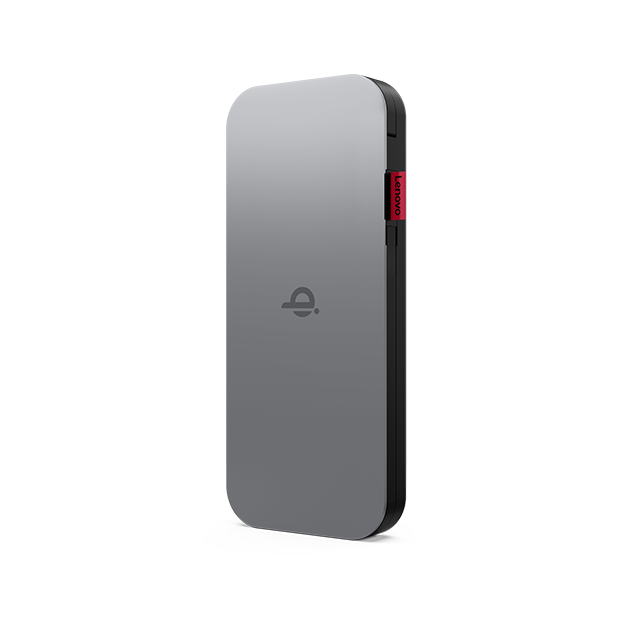 Thunder Black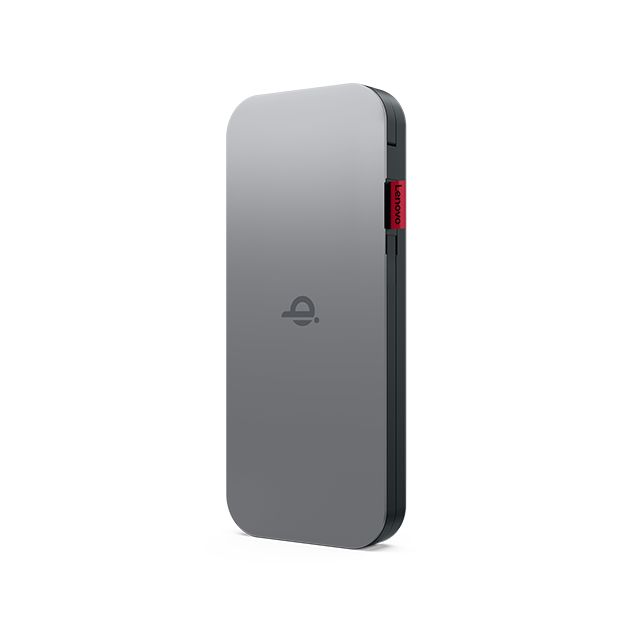 Storm Grey
Same Day Shipping
Products ship within the same business day (excl. bank holidays and weekends) for orders which have been placed prior to 3pm ET and which are prepaid in full or payment approved. Limited quantities are available.

Software and accessories will be shipped separately and may have a different estimated ship date.