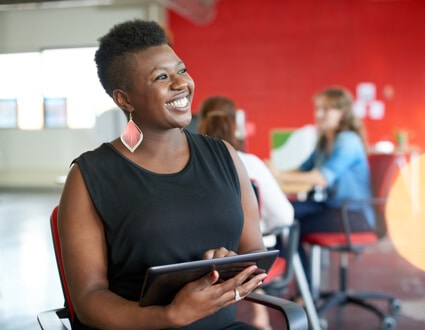 Join for free to access the best business pricing on Lenovo.com, guaranteed.
Premier Support
Tech Support with the premier difference. Register with LenovoPro to unlock 24X7 dedicated technical support, faster, first-time resolutions and more benefits
LEARN MORE
Easy Financing for Business
No Cost EMI and large tenure EMIs exclusively for LenovoPro Customers.
Contact our sales team at :1800-4199-733
SHOP NOW
Earn Business Savings
Save up to an extra 10% off, Every day
Exclusive limited time deals only for PROs
Unlock 1:1 Support
Get advice from our Small Business Specialists
Premium level support on all Think Products
Simplify Your IT
Manage company info & devices from one account
Order faster with 1-click reorder
Streamline purchasing with business financing
Benefits grows as your business grows
Join for free, no minimum spend

Save up to an extra 10% off on Think

Everyday business savings increase
when you join LenovoPRO

Unlocks after Rs.25,00,000 annual spend

Save more than the PRO tier

Unlocks after Rs.40,00,000 annual spend

Save more than the PRO Plus tier
Value without compromise
ThinkPad® P15v mobile workstation offers robust display & connectivity options with NVIDIA® Quadro® P620 Graphics Card
SHOP NOW
Need Tech Advice
Call our Small Business Specialists at 1800-4199-733
LEARN MORE
Buy Back Offer
Get exchange bonus of Rs.4000 on non-lenovo computers when you buy a ThinkPad PC. T&C Apply*
SHOP NOW
The LenovoPro "Price Match Guarantee" ensure LenovoPRO customers always receive the best available price from Lenovo. Find a better price on Lenvo.com the day or your purchase and we will match it.
Small and Medium Business Laptops
At LenovoPRO, we're always open for business. Our membership program helps companies save money with preferred pricing on Lenovo products, so you can enjoy the best deals on PCs and accessories, 24/7. Plus, we're excited to offer special business-grade financing and limited-time deals for LenovoPRO members. Whether you're investing in a new array of Lenovo business laptops, or you're seeking a better option for future expenses, we have flexible solutions that grow with your organization.
We're here for you
Our team of small business specialists is here to answer your questions, whenever you need answers. PRO membership includes business pricing for all Lenovo products, as well as special leasing options like our Device-as-a-Service (DaaS) subscription model – which bundles all your IT expenses into a single monthly fee. With LenovoPRO, the day-to-day gets so much easier to manage.
Keep tabs on expenses, fast
Designed around a single administrator account, PRO membership allows you to track spending across your business with just a few clicks. In fact, account admins can create a custom catalog for other employees to browse when buying a new rig for the office. Moreover, admins can also manage the company's Office 365 licenses from the same account. And when it's time to pay, you can save payment methods for co-workers to use so that the checkout process is seamless. Ultimately, we want to be a trusted partner for your business, so that you can focus on more important things than buying a computer.
PRO Membership
Signing up for LenovoPRO is free, and our 3 membership tiers are designed around your business size. You can enjoy premium customer support from our small business specialists, manage your team from an administrative account, and reorder items with a single click.
PRO+
Once your company's annual spend exceeds $15,000, you'll automatically be upgraded to our PRO+ membership. PRO Plus members enjoy even lower prices on business purchases.
PRO Elite
And finally, if your business spends more than $50,000 annually, you join the elite. PRO Elite members are eligible for the best business pricing on our entire inventory.
The best price, guaranteed
Whether you're upgrading the entire office or outfitting a new hire, LenovoPRO stands by its "Price Match Guarantee". Every PRO customer is guaranteed to receive the best available price on Lenovo.com. If you find an exclusive price somewhere else on our site when you make a purchase, we promise to match it.
Ready to take your company to the next level? Join PRO for free to access the best business pricing on Lenovo.com, guaranteed. Our small business specialists are just a phone call away ¬– call 1800 433 242 to learn more.