Evolution
IBM introduced the ThinkPad series in the year 2000, which then transcended forward through premium laptops, notebooks and ultra-books, marketed and developed by the company Lenovo. Years of innovation and research based on the need of growing businesses made ThinkPad a success. The ThinkPad T20 was released by IBM as the successor to the ThinkPad 600 laptops. In October 2000, the ThinkPad T20 was upgraded and released as the ThinkPad T21 laptop with the Intel Mobile Pentium III. The ThinkPad T30 came forth in May 2002. The ThinkPad T40p represented the first in the T Series' 'performance' class of laptops and the ThinkPad T43 and T43p laptops were the last in this series of laptops. Lenovo released the ThinkPad T60 and T60p laptops in February 2006. In 2008, Lenovo entered the market with its new Idea brand. In 2010, Lenovo sells its 60-millionth ThinkPad. In 2013, Lenovo becomes the world's Number #1 PC company. In 2015, Lenovo reaches #231 in the Fortune 500 list.
The ThinkPad Series
The ThinkPad series gave birth to a breed of highly evolved business laptops and tablets. These laptops come with superior finish and design. They display longer performance and durability, and are highly reliable to small and large enterprises. They are sturdy and can withstand the rigors of every day corporate life. Multi-spec testing against extreme situations and times make Lenovo Laptops strong and last longer. These Laptops feature 5th Gen Intel Core i5 processor.
Some of the key features of ThinkPad Laptops are:
The award winning Precision Keyboard
Multi-touch touchpad that features the 10 point Multi touch feature
Ergonomic keys
Convenient multimedia buttons
All day battery life
Additional comfort factors
Who could use these laptops?
These laptops are designed for professionals who work on multiple networks and use different environments. These were designed to balance speed and mobility. Users were also given options to swap components for mobility; like a DVD player, writeable CD drive or numeric keypads.
If you are looking for some serious action and aim at delivering highly advanced performance, try buying any Laptop from the ThinkPad series. You can choose from ThinkPad T Series, ThinkPad X Series, ThinkPad P Series, ThinkPad E Series, ThinkPad L Series, ThinkPad W Series or Laptops from the ThinkPad Yoga Series. Each of these are backed by advanced features and technologies.
The ThinkPad T Series sets the gold standard through an array of Laptops. These have spill-resistant keyboards and exceptional security features.
The ThinkPad X Series Laptops are light-weighted and easy to be carried from one place to another. In other words, it has been designed to travel. These Laptops allow you to work on the go.
You can find the sleekest looking Laptops in this range.
The ThinkPad P Series are evolved as per the latest cutting edge technology and has features par excellence. It is a kind of mobile workstation in itself. The portable features of ThinkPad are evenly fused with the power of a workstation, giving forth results that portray business excellence.
The ThinkPad E Series is a notebook computer series introduced by Lenovo. These Laptops reflect a clear design while retaining durability and precision. The ThinkPad Edge Series uses both AMD and Intel processors.
The ThinkPad L Series fits well in terms of budget and productivity. The first in this series was described to be the most environmentally friendliest product. The L460 and the L560 were introduced in the beginning of 2016, and these Laptops feature the new 6th gen Skylake Intel CPUs.
The ThinkPad W Series hosts a bunch of resources. They include high-end processors and graphic cards. W500 and W700 were among the first in this series. The 2011 range of Laptops in these series are quite reformed.
The ThinkPad Yoga Series has innovative multimode Ultrabooks designed both for work and play.
Shop Related Products
Laptop Deals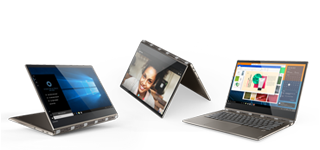 Desktop Deals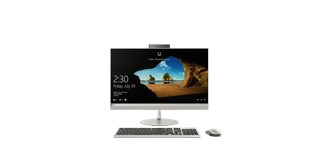 Tablet Deals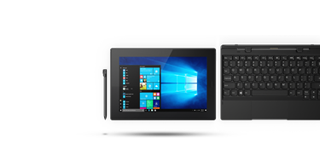 Storage Deals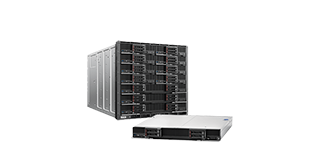 Ultrabook, Celeron, Celeron Inside, Core Inside, Intel, Intel Logo, Intel Atom, Intel Atom Inside, Intel Core, Intel Inside, Intel Inside Logo, Intel vPro, Itanium, Itanium Inside, Pentium, Pentium Inside, vPro Inside, Xeon, Xeon Phi, and Xeon Inside are trademarks of Intel Corporation or its subsidiaries in the U.S. and/or other countries.