Free to explore
Break free from reality and the limitations of old VR. Mirage Solo enables unrivaled freedom and unparalleled immersion. The next generation VR headset has arrived.
Standalone.
No strings attached.
Imagine high quality VR anywhere you want—no cables, phone or PC. Mirage Solo is a true standalone VR headset, offering all of the immersion and none of the baggage. Just slip on the headset, and jump into a whole new world.
Show Me
Move naturally in virtual reality
Crouch and crane to check out that new world; jump and dodge to avoid incoming projectiles. Powered by WorldSense™, a new technology created by Google that understands your movement in space without the need of external sensors, Mirage Solo allows you free range of motion. Go beyond just looking, and freely explore.
Show Me
Discover a whole new way to Daydream
Mirage Solo unlocks hundreds of incredible Daydream VR and WorldSense-powered experiences—like Blade Runner Revelations—letting you interact in brand new ways. "Netflix and binge" becomes a whole new experience. Transport yourself into exhilarating games; sit front-row at live sporting events; travel via VR to distant lands. Mirage Solo brings countless destinations right to you. (App availability depends on your country.)
Show Me

Designed to disappear
A headset shouldn't get in the way of VR, and Mirage Solo was designed to be so comfortable you'd forget you had it on. Expertly weight-balanced; coated with breathable, thick padding; and adjustable to your precise measurements, Mirage Solo balances comfort and a standout look that begs to be used. VR has never looked so inviting.

Capture, share and relive
Capture life's special moments as you see them. Live-stream or share with friends and family, so they can experience those moments in ultra—high definition, 4K resolution. Faded memories and forgotten details will be a thing of the past.
Once-in-a-life.
On demand.
Mirage Camera makes capturing unforgettable moments in wide-angle, true-depth VR video—ready-made for Google's new VR180 format—easier than ever. Seamlessly upload to YouTube and Google Photos to share with friends and family, so they can experience your special moments as if they were right there beside you.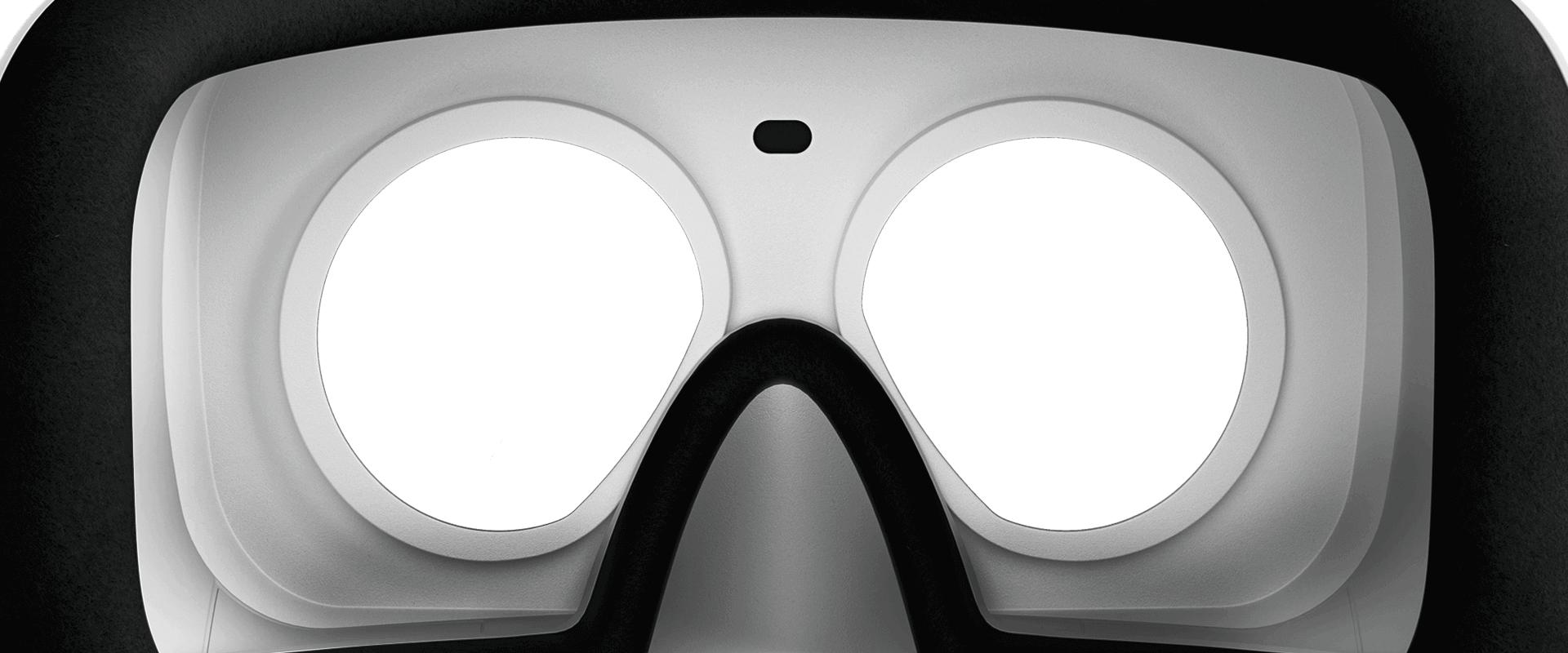 Slide on a VR headset, and relive your captured moments as if you were still there. VR180 picture and video captures the full view in front of you, ensuring your amazing memories are just as you remember.
As simple as point and shoot
Mirage Camera is light and compact, making it easy to take anywhere. Just over 4" long and 2" tall, and weighing less than 5 ounces, Mirage Camera makes capturing VR content a treat rather than a chore. And with a beautiful, minimalist design surrounding its dual 13MP stereoscopic cameras, you'll want to be seen just as much as you'll want to show off what you're shooting.