HPC Solutions | #1 Supercomputer Provider Globally

High Performance Computing (HPC)
Whatever your aspirations or business goals, we can help you leverage the power of supercomputing to solve today's and tomorrow's challenges.
Solving humanity's greatest challenges with HPC
Breakthroughs in computing systems have made it possible to tackle immense obstacles in simulation. We're advancing our understanding of the world and universe at an exponential rate.
We're using supercomputers everywhere - from car and airplane design, oil field exploration, financial risk assessment, genome mapping to weather forecasting and essential research.
According to the Top500.org, we're the number-one supercomputer provider - including of some of the most sophisticated supercomputers in the world. With industry leading technology and global HPC architects and experts, we take a customer-centric approach to provide the HPC solutions that best meet your needs.
The most trusted data center provider
Number-one Supercomputer provider in the world according to Top500.org
Award winning HPC solutions including ISC Vendor Showdown and multiple HPCWire Awards
#1 in reliability for x86 and a leader in performance benchmarks
Features
We meet your organization right where you are, to provide exactly what you need to reach and exceed your business goals.
Products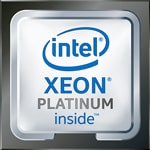 ThinkSystem servers powered by Intel® Xeon® Scalable processors
Services
Your needs are specific, and our expert consultants and technicians can meet them with their extensive industry experience and deep technical knowledge
Need more information?
Fill out this form so a Lenovo representative can contact you.