Telco and Network Functions Virtualization (NFV)
Transform your network end to end. Deploy networks faster, reduce costs, and scale endlessly with NFV.
A new kind of data infrastructure
With the upsurge of streaming, online communication, and smart products, scaling increasingly in-demand network bandwidth becomes more and more critical. You'll scale demands easily with NFV.
Features
As a global partner in the telco ecosystem, we're proud of our leading solutions - and excited to help your organization surpass its challenges.
Products
Our leading servers are an integral part of our NFV solutions.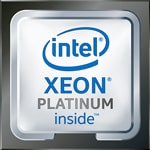 ThinkSystem servers powered by Intel® Xeon® Scalable processors
Services
Your needs are specific, and our expert consultants and technicians can meet them with their extensive industry experience and deep technical knowledge