Our Approach
At Lenovo, one of our primary goals is to make the world a better place. Through education — in particular, STEM (Science, Technology, Engineering, Math) — empowering diverse, under-resourced communities, and volunteering, we give back to society in many ways.
Our approach to social investments includes:
Partnering with charitable organizations, educational institutions, and civic organizations to promote STEM education and empower people
Connecting employee expertise and talent with students and community members who will benefit from exposure to tech talent
Collaborating and combining employee volunteer talent across business units and geographies for maximum impact, e.g., our first Global Week of Service in 2017
Providing resources to increase digital inclusion while enhancing STEM education for the underprivileged
Meeting the varied needs of the communities where we and our consumers live and work, including responding to natural disasters
Our Social Investments at a Glance
Our 2018 Global Week of Service spanned
26 countries, 6 continents, 47 projects.

To see an example, click here.
50,000 mobile devices
provided to under-resourced high school students across the U.S. in FY 2017/18 as part of a business partnership with Sprint.
US$2 million in hurricane and earthquake relief
donated to impacted communities in the Caribbean, Mexico and the U.S. in 2017.
FY 2017/18 Global Disaster Assistance
Worldwide
The fall of 2017 was met with an unprecedented series of disasters in North America. Hurricanes Harvey, Irma, and Maria ravaged the U.S. and Caribbean, followed by two devastating earthquakes in Mexico. Like so many of our corporate peers, Lenovo was compelled to respond. Through a US$2 million commitment ($1 million each to hurricanes and earthquakes), Lenovo provided immediate funding and recovery-phase product donations. We are deeply grateful for our partners at the American Red Cross, Americares, Boys & Girls Clubs of Puerto Rico, Cruz Roja Mexico, Save the Children, Techo Para Amis, and Yecolti for helping Lenovo fulfill our obligation as a corporate citizen during natural disasters.
FY 2017/18 Social Investment Programs and Volunteering - by Region
North America
We partner with organizations including the Boys & Girls Clubs of America, Smithsonian Center for Learning and Digital Access, and National Academy Foundation to provide STEM and entrepreneurial skills. And through our Lenovo Scholar Network, we offer more than 5,000 students at 118 public high schools across the U.S. the opportunity to learn to develop mobile applications.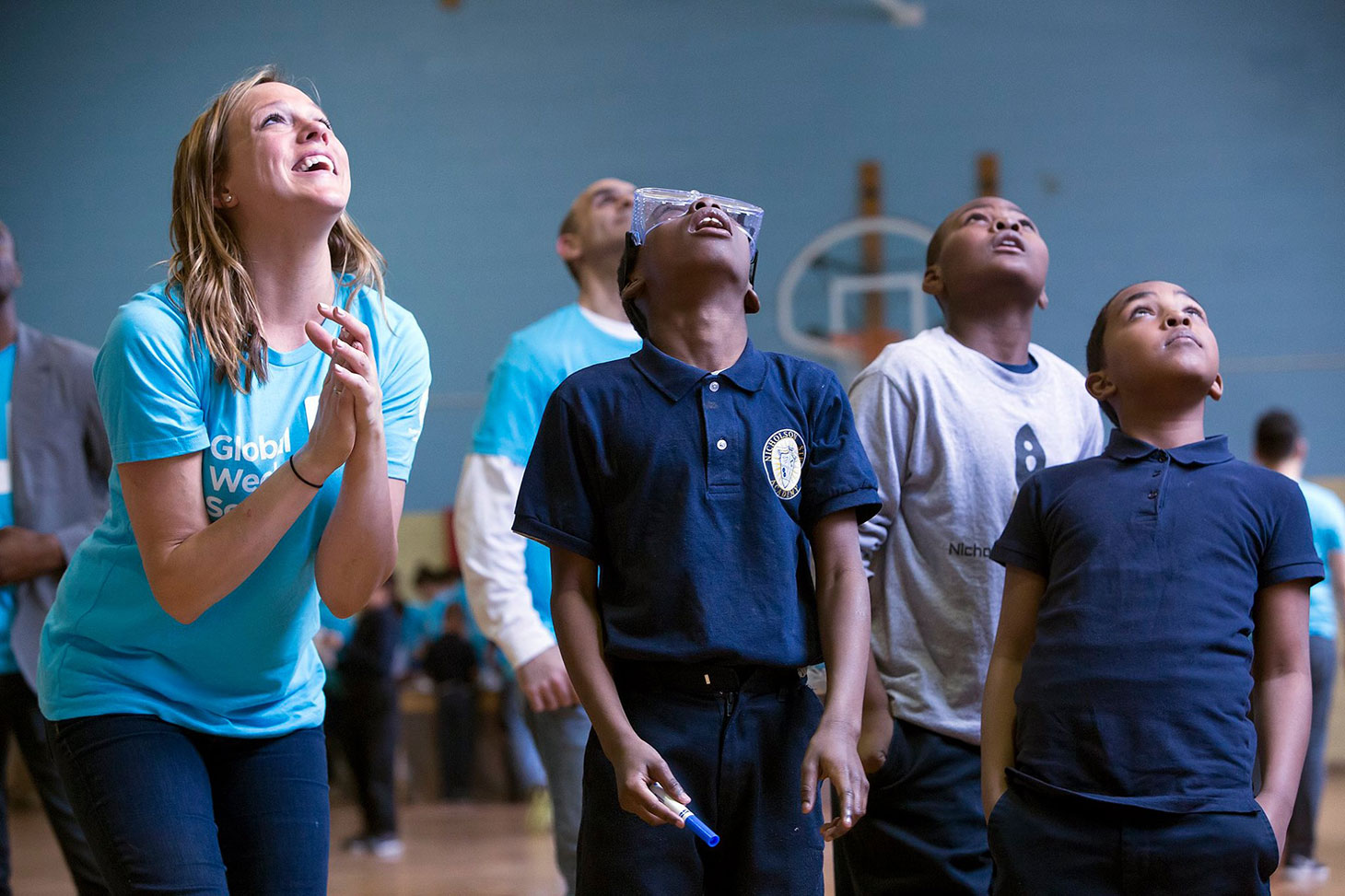 We also empower our employees to give back to their communities through volunteer work. The company grants employees in North American 32 hours of annual paid time off for volunteerism and offers a 50% match for their charitable donations. Since 2005, North America employees have volunteered over 100,000 hours, plus Lenovo and its employees have contributed almost US$20 million to charitable causes.
To learn more, please visit our Lenovo Cares website.
Asia Pacific
Lenovo invested over US$300,000 in the Asia Pacific region in FY2017/18 through ongoing partnerships and Global Week of Service efforts. Notable partnerships included an initiative to provide family coding classes in Japan, as well as numerous digital inclusion and education partnerships in India. For example, projects such as the X Billion Skill Lab, the Medha Project, and the Vimukti Project provided access to hardware technology and job skill training to over 1,000 individuals.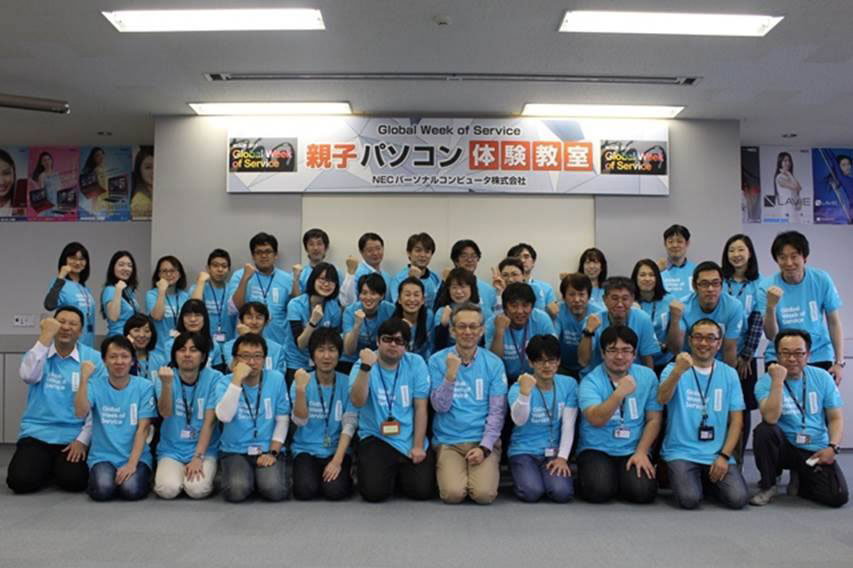 Lenovo's Asia Pacific employees participated in the first Global Week of Service. This included creating audio libraries to promote child literacy (in India), providing assistance and supplies for the homeless (Australia), supporting people with vision loss (Singapore) and creating greater access to cutting-edge technology and education (Japan).
Europe, Middle East and Africa (EMEA)
Since 2006, Lenovo has been the technology sponsor for the Women's Forum for the Economy and Society, an annual event to elevate the voices and perspectives of women. Lenovo also supports United Way Europe in France, Israel, Poland, Romania, Spain and the United Kingdom, plus a Global Week of Service projects in the region.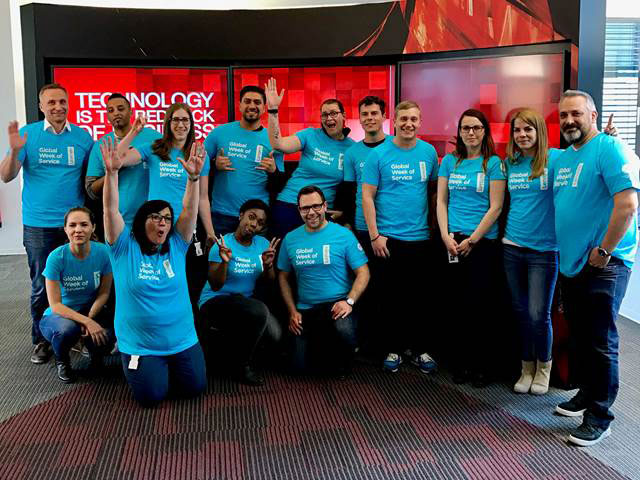 In Scotland, England, and South Africa, our Global Week of Service projects enriched education through much-needed facility improvements at local schools. While in Slovakia, France, and Spain, our employees provided direct access to technology and career education through service projects benefitting senior citizens and youths in the communities. And in Slovakia, United Arab Emirates and Germany, education and enrichment activities were provided for those with mental and physical disabilities.
Latin America
Through community partnerships in the region, we gave individuals across Argentina, Brazil, Chile, Colombia, and Peru access to education. We donated hardware to Laboratoria, an organization that trains women in IT. And with our Global Week of Service, we housed the homeless through a partnership with Techo para mi País in Colombia, Argentina, Peru and Chile, while in Brazil and Mexico, we focused on educating the under-resourced and those with disabilities.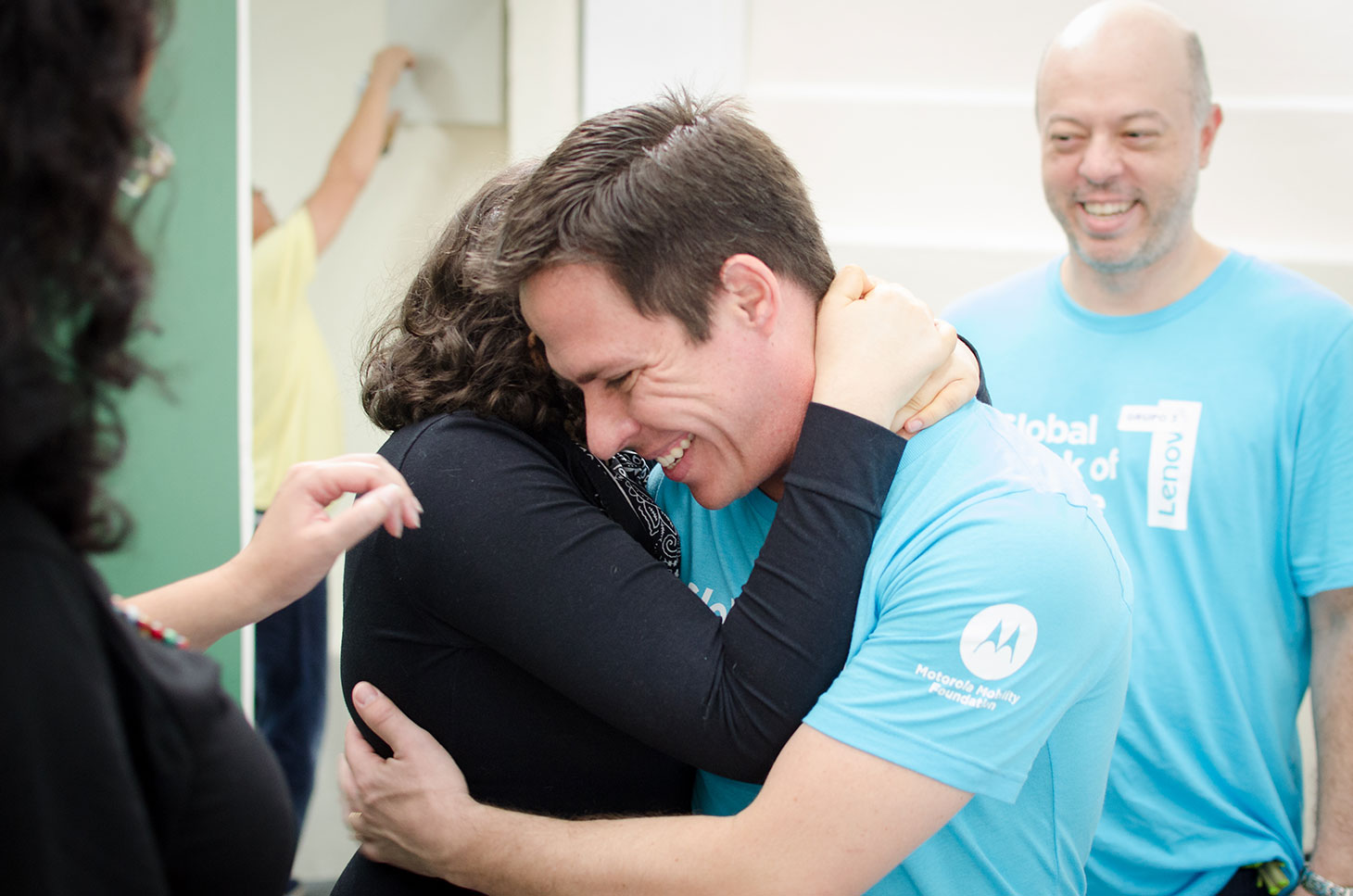 China
In 2017, we launched a three-year program to support visually impaired runners. Partnering with the He Yajun runner's club, "Sunshine Running" brings volunteers to the side of visually impaired runners to encourage them to walk outdoors for their physical and mental health. We also launched the "Let Me Take Care of Your Kids" campaign to provide an intelligent video-camera product, Snowman, free of charge to over 540 kindergartens and nurseries across 230 cities in 28 provinces.
Global Week of Service projects were held simultaneously in four Chinese cities: Beijing, Shanghai, Chengdu, and Shenzhen. The projects focused on migrant children and disadvantaged groups and were designed to enhance child learning and raise environmental awareness. Our employees also traveled to Ulanqab City to teach in local schools. The aim was to help children discover and explore their interests and hobbies and develop their potential.
Lenovo Foundation
Based in Chicago, Illinois and governed by a board of directors comprised of global Lenovo executives, Lenovo Foundation is our philanthropic arm. Previously known as the Motorola Mobility Foundation, it empowers diverse communities by providing access to much-needed opportunities, STEM education, and resources. Visit www.lenovofoundation.com for more information.
Digital River Ireland Ltd is the authorised reseller and merchant of the products and services offered within this store.