Regulatory Compliance
EPEAT® Registration
The Electronic Product Environmental Assessment Tool (EPEAT) is a global eco-label for IT products. It's designed to evaluate the environmental impact of desktops, notebooks, tablets, workstations, thin clients, and monitors based on criteria covering a variety of potential impact areas including materials selection, design for end of life, project longevity, energy conservation, packaging, carbon footprint, and others.
To see which Lenovo products are EPEAT registered, visit the EPEAT registry.
In the US calendar year 2021, the following percentage of our PC portfolio (by unit sales) was EPEAT registered.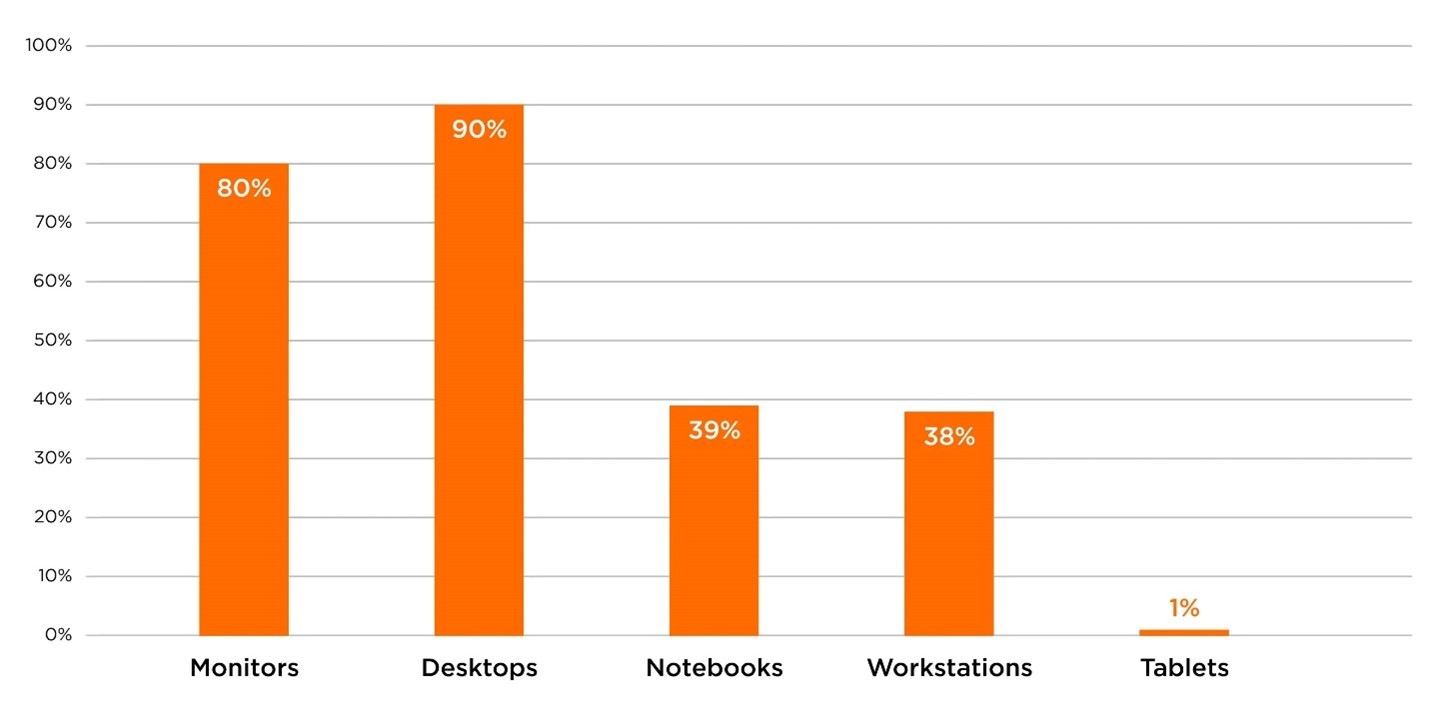 Digital River Ireland Ltd is the authorised reseller and merchant of the products and services offered within this store.